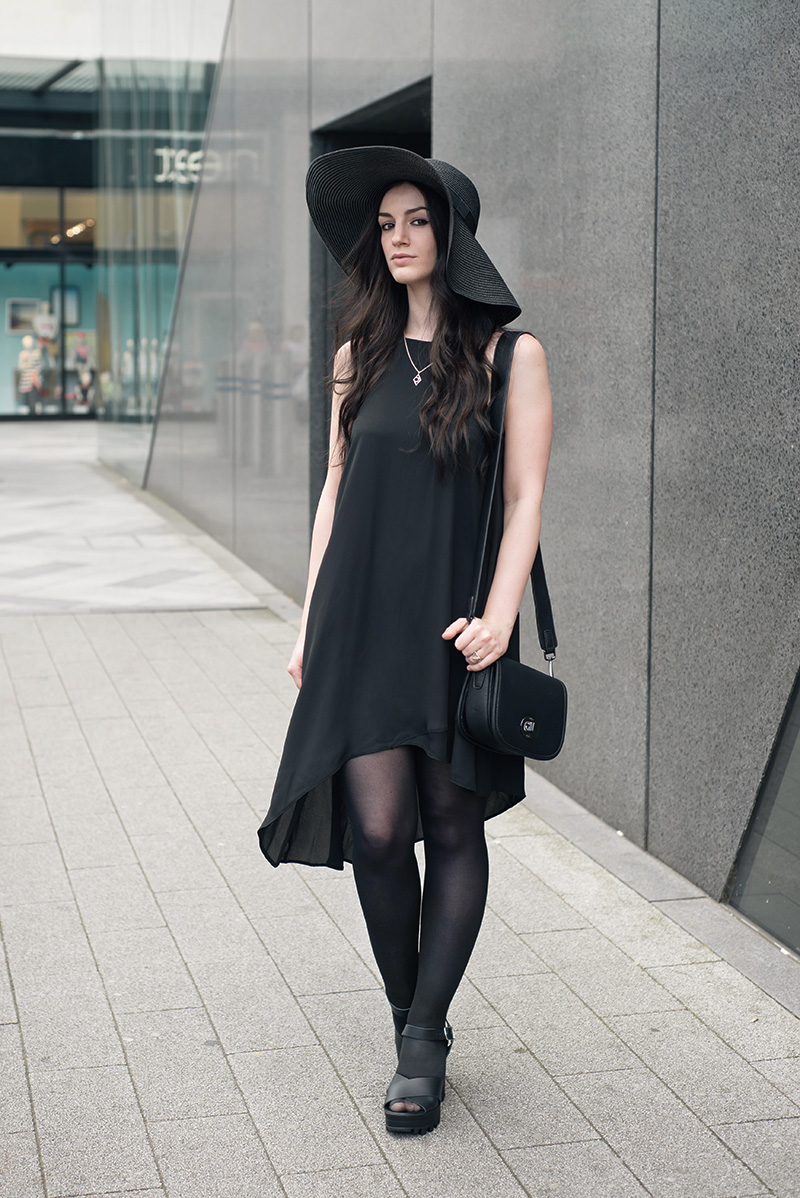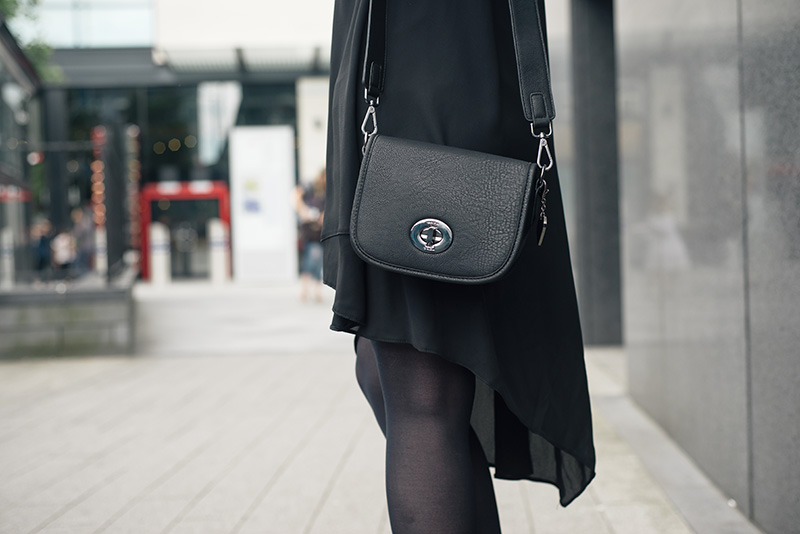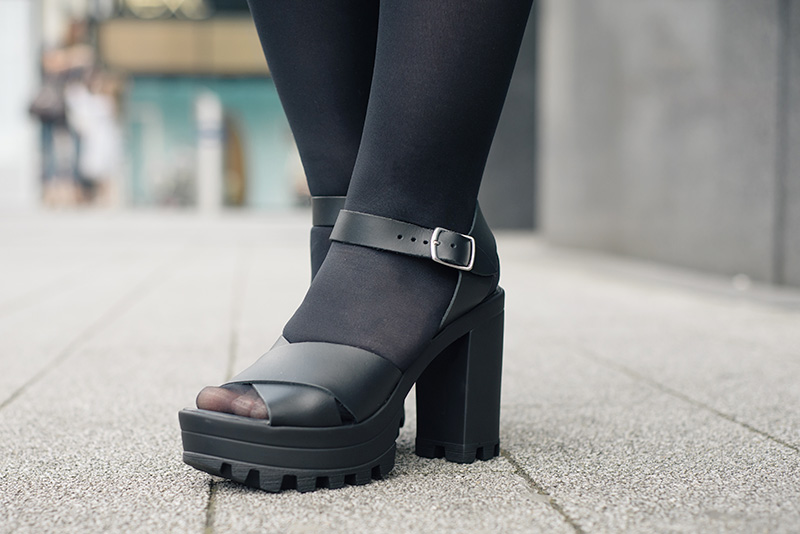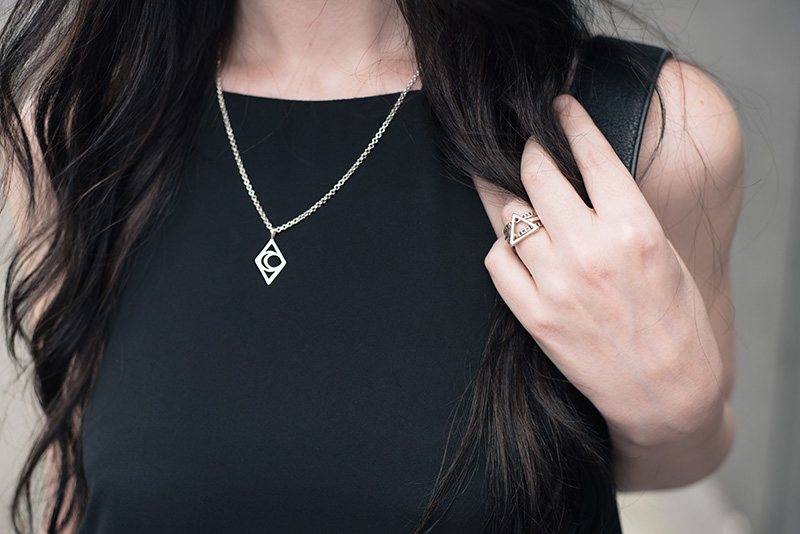 New Look Oversized Floppy Straw Hat * / New Look Asymmetric Dress * / Bloody Mary Metal Tribal Moon Necklace * /
Bloody Mary Metal Personalised Stack & Fire Alchemy Rings / Marc B 'Baby Bianca' Bag * / New Look Platform Heels *
A couple of years ago I'd never have dared venture out in a hat let alone one this huge, but thanks to my fedora for kicking off my hat obsession now as far as I'm concerned the bigger the better! I'm still searching for a super wide brim fedora or similar, but in the meantime this straw one from New Look is a good middle ground, with the floppiness toning down the drama just a little. I won't lie, I did still get quite a few stares & whispers whilst wearing it on the bus though. One girl I overheard scoff to her friend 'she thinks she's Beetlejuice or something!' I'm assuming they meant Lydia Deetz, which I mean is that supposed to be a bad thing?! I think to me that's more of a compliment!
This perfectly sized satchel from Marc B has been coming everywhere with me for the past week, I can't bear to carry a huge bag around when it's warm & sticky outside unless I really have to, so this has been a god send. It's lightweight & fits everything I need. I love a good stompy boot, but surprisingly I don't really have any stompy summer shoes, so obviously I couldn't resist these leather platform sandals with their chunky cleated soles. Even better they're in the sale for £30!