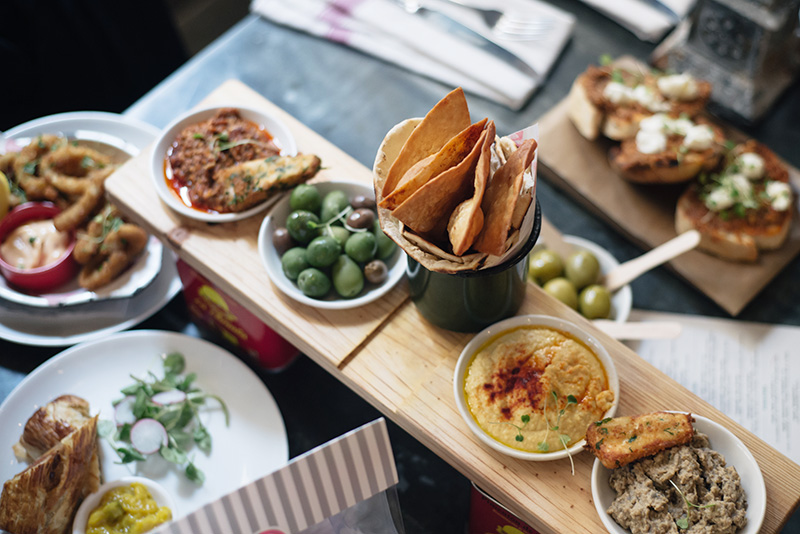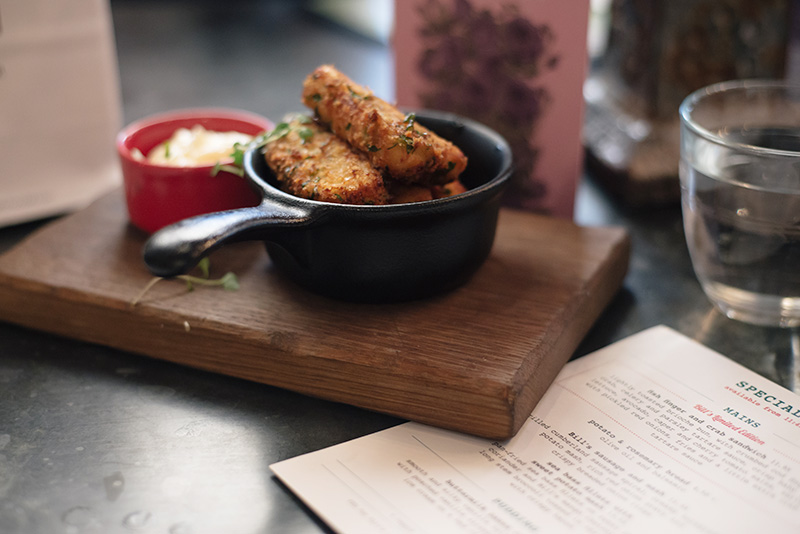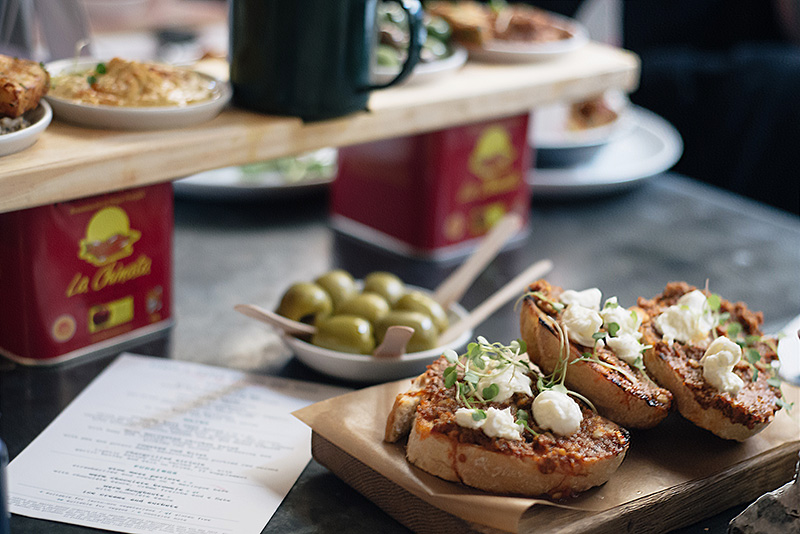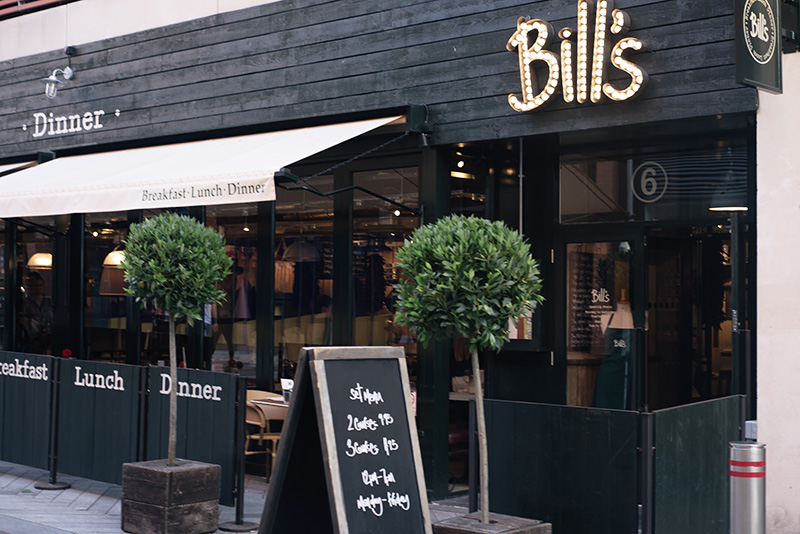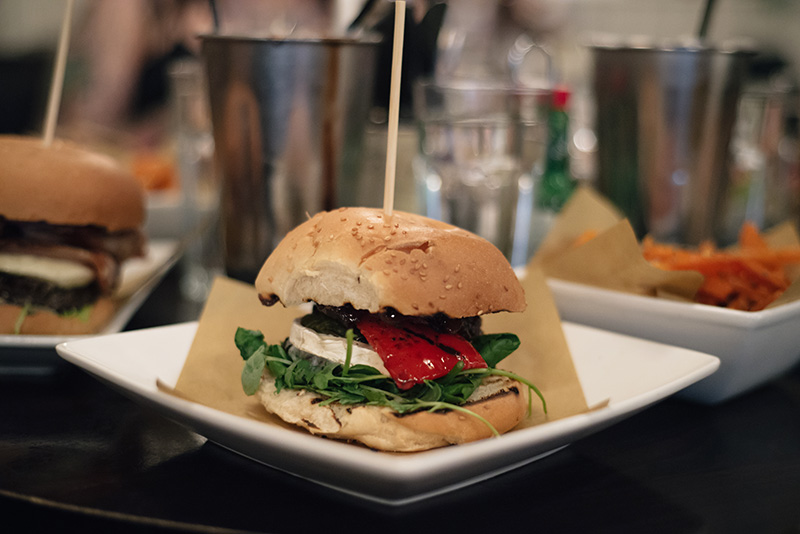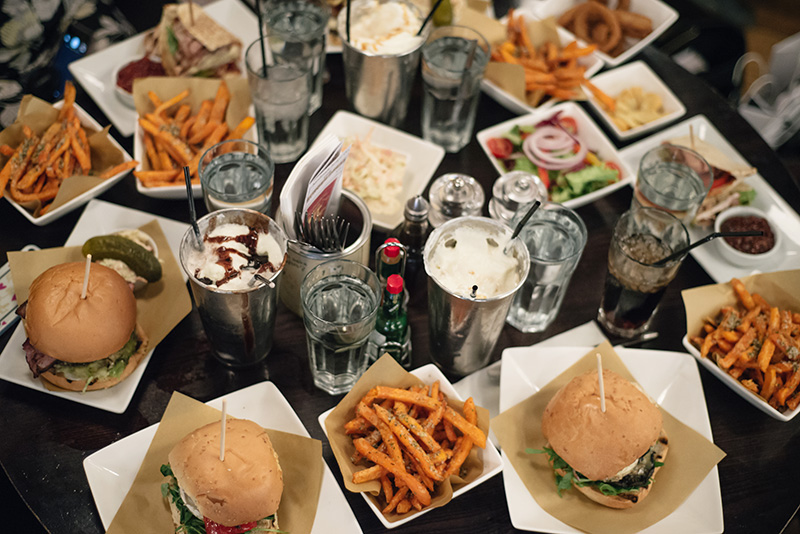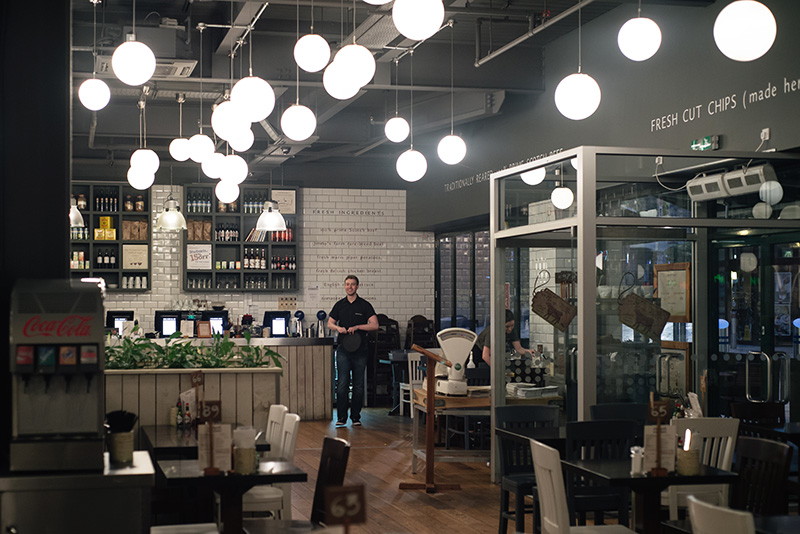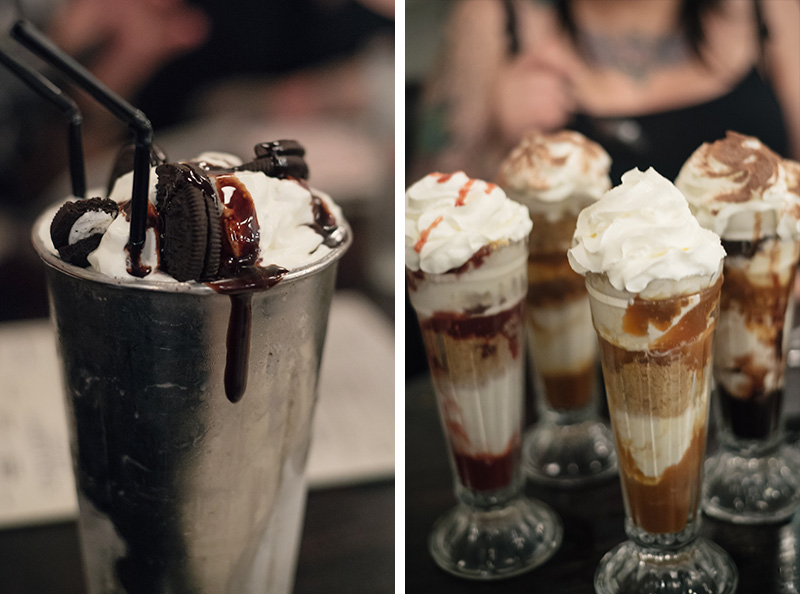 Bill's & Handmade Burger Co at Highcross Leicester
Last week I was invited along with a small group of other local bloggers to sample some of the best places to eat at Highcross to celebrate the launch of the Highcross PLUS App. It's free to download and has lots of exclusive offers and discounts across many of Highcross's stores and restaurants, with a special focus on dining throughout August. I love that Leicester is starting to become a more foodie kind of city, with new places from independents to much loved chains seeming to be popping up constantly over the past few months and the vast majority of these are situated around the outdoor food court area of Highcross.
I headed over to Bill's for starters, where I met up with the lovely Gabby who'd invited us, plus Nancy, Sophia, Emma & Hareem. I've always loved eating at Bill's when I've been to one elsewhere in the UK, so I was really excited when I first heard we were getting one here too and it's quickly become one of my new favourite places for lunch. The menu is nice and varied, with plenty of great vegetarian options so I don't find myself constantly ordering the same thing and getting bored and the food is all really hearty and delicious. We were treated to a selection of starters and to share, which was perfect as we all got to try out a lot of things we hadn't had the chance to try before. Favourites for me were the Crispy Crumbed Halloumi, Bill's Cheese on Toast and the Spiced Tortilla Chips. Though not something we had this time, I highly recommend the halloumi veggie burger too! I might have filled myself up a little bit too early considering there were two more courses to go, but I just couldn't stop eating the halloumi, Grille Piadina bread and tortilla chips, they were soo good!
After Bill's we made our way over to Handmade Burger Co for mains. I'm already a big fan of theirs and I love that they have a selection of veggie burgers and allow you to mix and match everything too so I actually have a choice, instead of just the usual lone veggie burger on the menu to keep us happy! This time I went for the Goats Cheese Veggie Stack which is made up of some of my favourite things – chargrilled mixed peppers, juicy mushroom, goats' cheese, caramelised red onion relish & watercress. My eyes lit up when it came out and I saw that it had a really nice thick slice of goats' cheese, the more cheese the better as far as I'm concerned! It's definitely something I'll be ordering again. We also got some sides, and I think all of us ended up ordering a portion of sweet potato fries with rosemary salt, those went down really well. Of course I couldn't not try the Oreo Shake, I love a good shake and it was even more sickly and amazing than it looks!
Service here is usually self-serve but we were given table service and our waiters Paddy and Sam were super friendly and accommodating, they did a brilliant job of explaining everything to us, recommending dishes and seemed genuinely interested in making sure we had a great meal. Most of our table mixed and matched their burgers and added extras but Lerelle, Eddie, Johnny and Blake in the kitchen did a great job of making sure we got everything quickly and all together. I was a little jealous of some of the girls meaty burgers, the 'Slow N Low' pulled pork one looked and smelled incredible and I do wish I could have had a little bite, burgers and bacon are my vegetarian weakness!
The plan was to visit Patisserie Valerie for dessert, but as we all got chatting we lost track of time and realised too late that it would be closing too soon to go. It was a shame as I do love their cakes, but thankfully Handmade Burger Co also do ridiculously good sundaes, so we decided to each get one of the flavours and share so we could try them all! If I had to pick a favourite it would have to be between the Banoffee Pie and the Brownie & Waffle, but honestly they were all very good.
We left ready to burst with a takeaway shake in hand (highly recommend the butterscotch!) which I curled up on the sofa with as soon as I got home, the perfect end to a really lovely night. It was so nice to see Nancy & Hareem again, and meet Gabby, Sophia and Emma too, the 6 of us was the perfect number of people and we were all talking each other to death before we knew it! Thanks so much to Gabby for the invite.