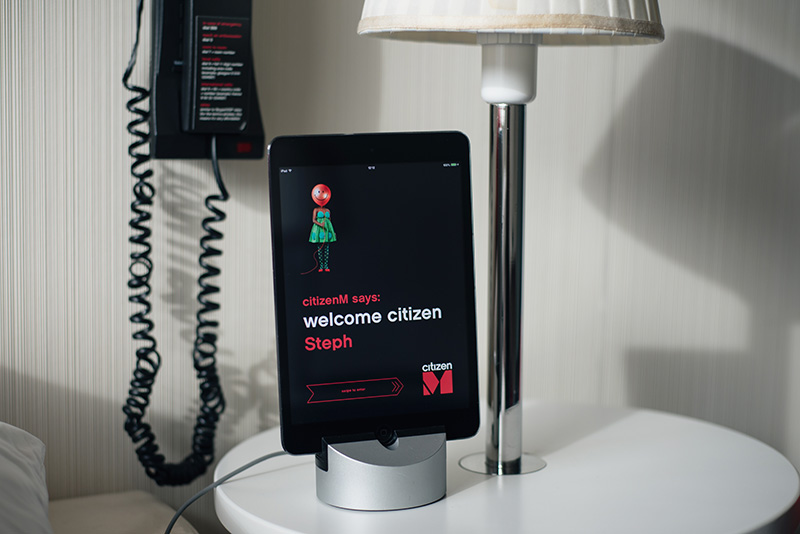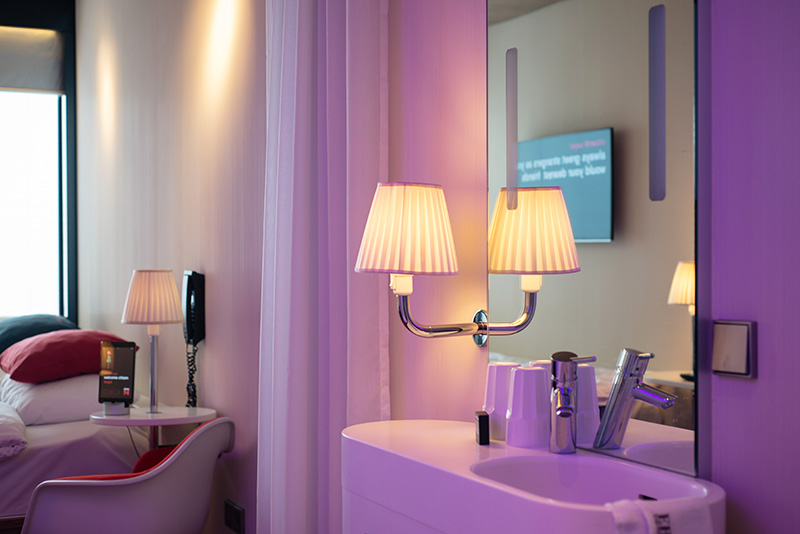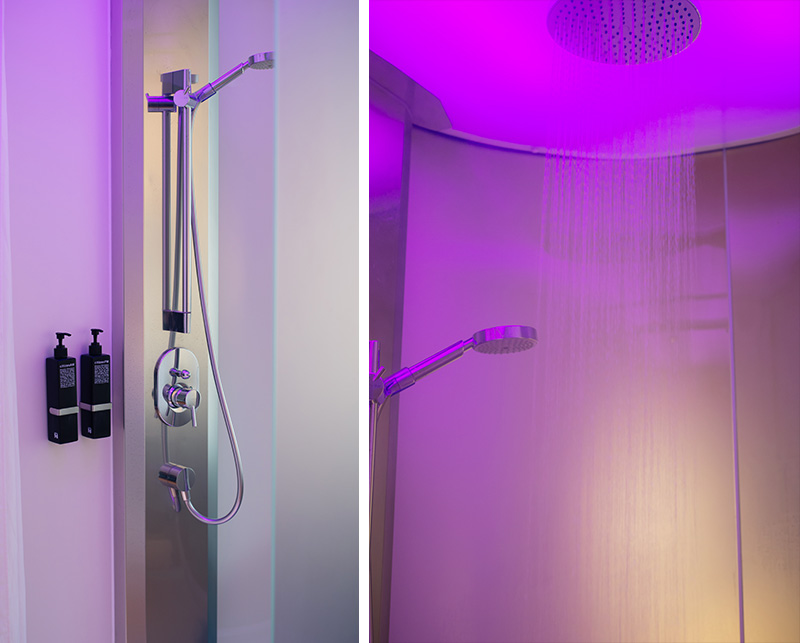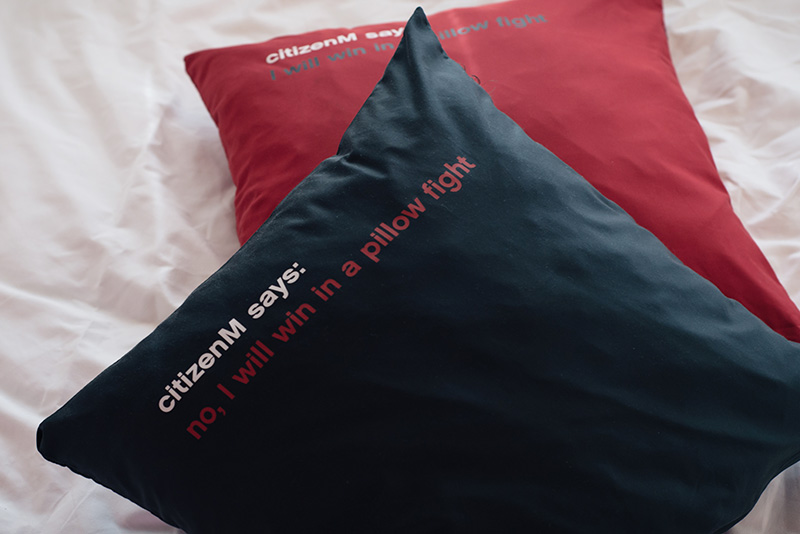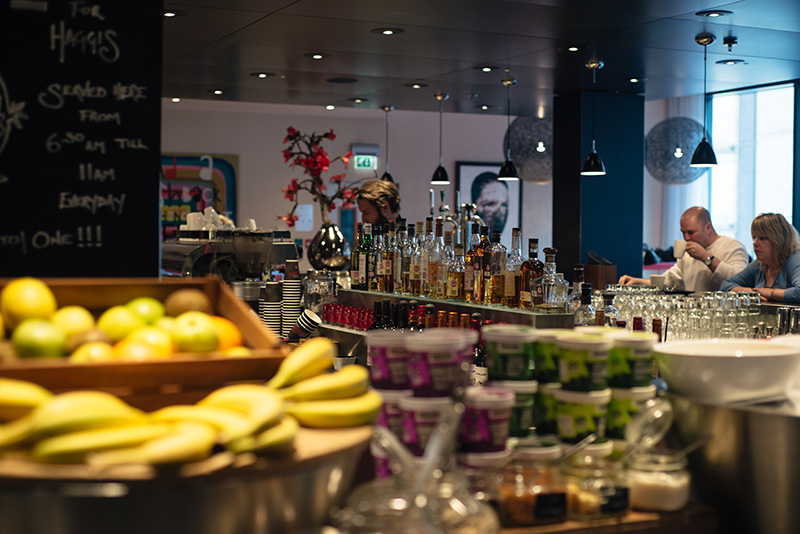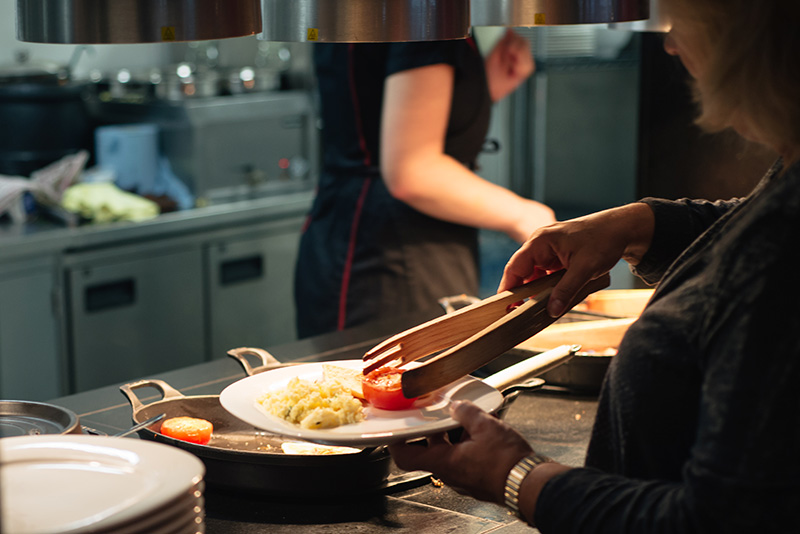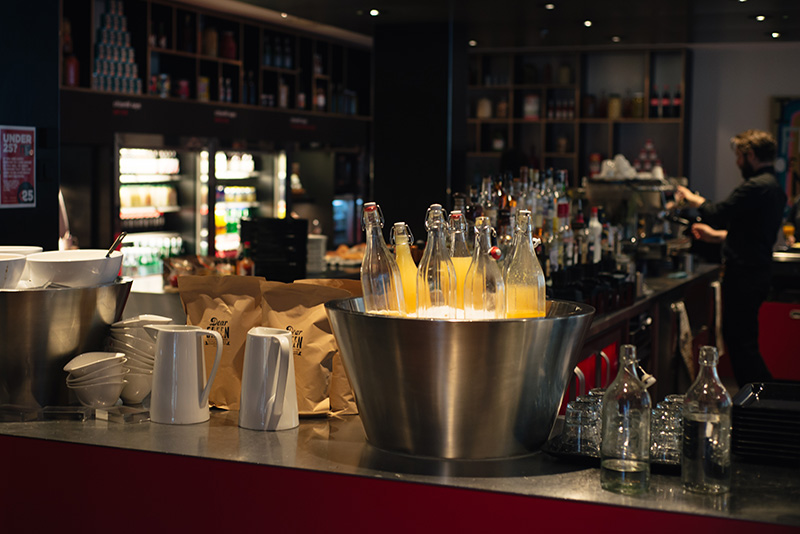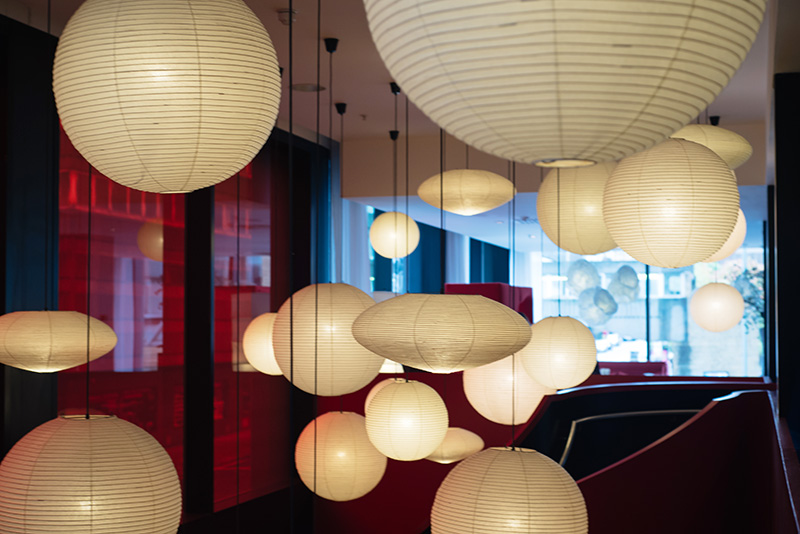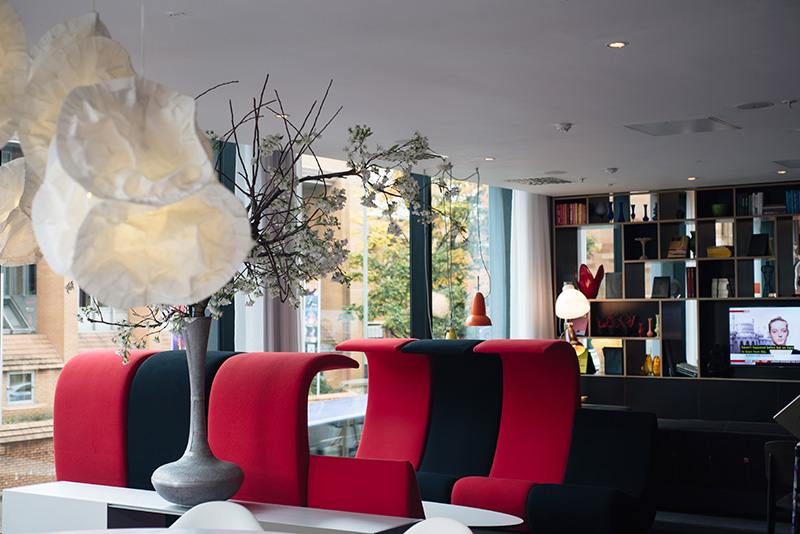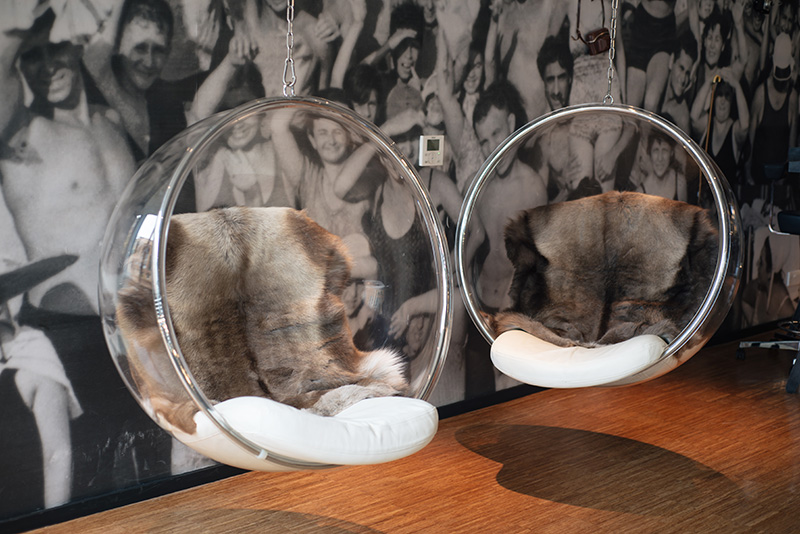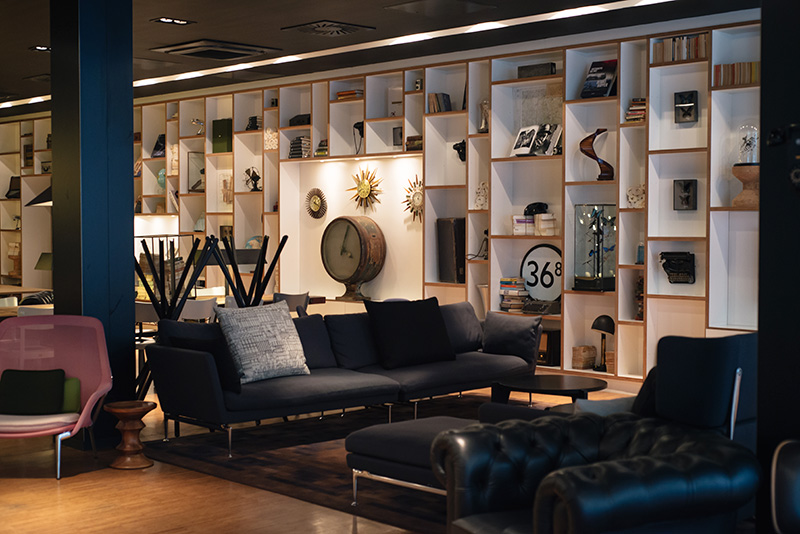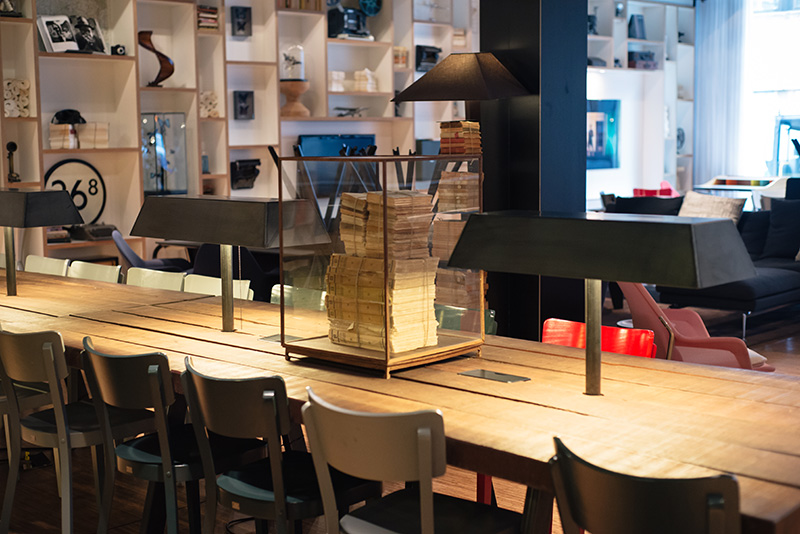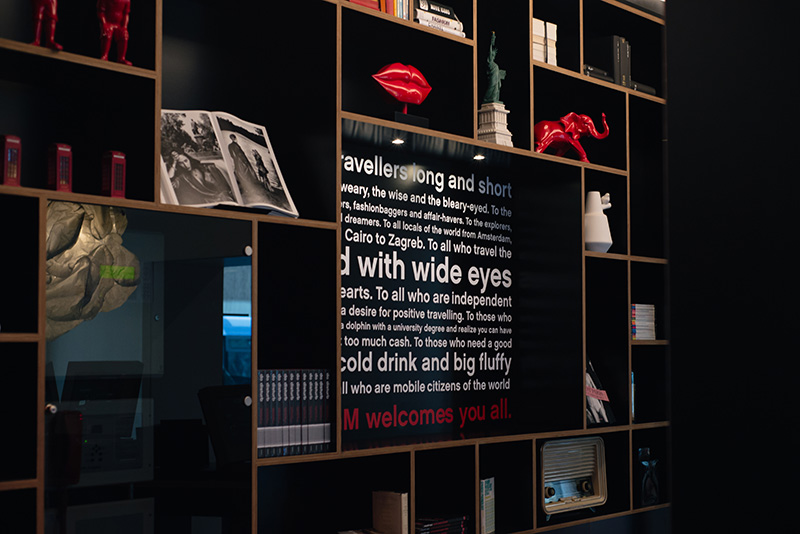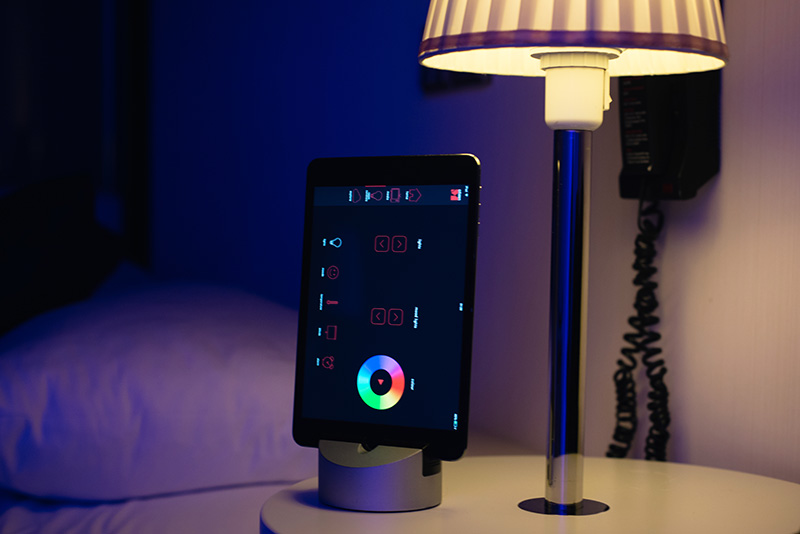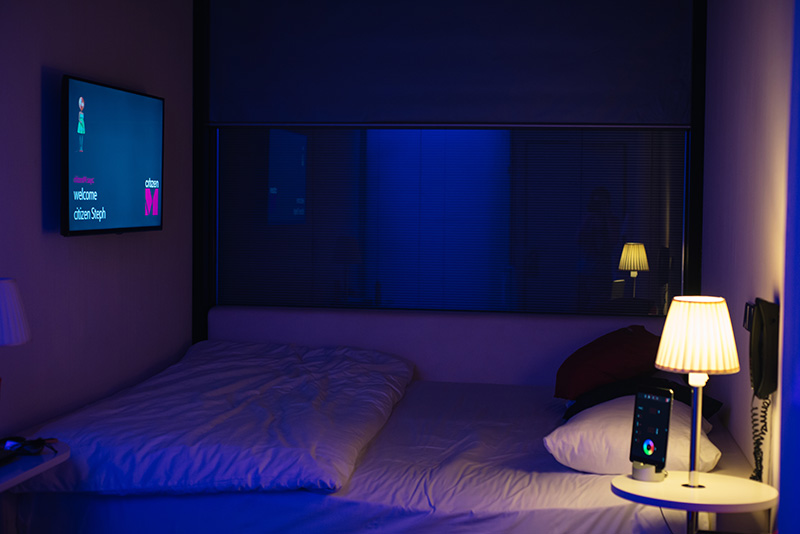 Citizen M / Glasgow
As part of our stay in Glasgow we were put up in the wonderfully quirky Citizen M hotel, and as soon as me and Tara walked through the doors we knew that this place would need it's own post. Every corner is full of interesting little features and design details, with sprawling open lounge areas instead of a lobby and ultramodern pod-like rooms, it's definitely not like any budget hotel I've ever stayed in before.
All of the rooms at Citizen M are identical, with a huge super comfy king sized bed, wall to wall window with blackout blinds, rain shower pod and a large TV with free movies and WiFi. They are clean, compact and basic, but with plenty of unique little touches. My favourite thing was the iPad control, which controlled everything in the room from the temperature, to the blinds, lighting, TV, alarm and the colour of the mood lighting. We didn't arrive until late in the evening, but I spent about an hour gleefully playing with all the controls before I could go to sleep! It was such a fun little novelty and really added to the futuristic feel of the capsule-like room. The one thing missing though was a kettle, the first thing me and Tara said to each other after checking out our rooms was "Where's the kettle?!" – a big deal for tea addicts like us! Thankfully the canteen is open 24 hours, so we were able to go down to get ourselves a cuppa whenever, but I still would have prefered the convenience of just being able to make myself one in my room.
Throughout the ground and first floors are the coolest open plan lounge areas, designed to feel like an inviting and homely living room instead of a lobby, so you don't feel like you have to spend all your down time in your room. They are so beautifully designed and filled with interesting furniture and decorations, perfect for relaxing, working or grabbing a bite to eat. The canteen on the first floor is fully stocked with drinks and snacks 24 hours, so you can pop down to grab something at any hour, plus there's fresh and hot food for breakfast, lunch and dinner and a bar open until 2am. We were only around in the mornings for breakfast, but if breakfast was anything to go by, I'm pretty sad we didn't get to try lunch or dinner. We had freshly brewed tea and coffee with hot Scottish breakfast (scrambled eggs, potato scone, tomatoes and toast for me) followed by warm flaky pastries, toasted waffles with jam, honey and Nutella, porridge and fresh juice. I'm glad Tara's also a big breakfast person, on both mornings we got up early and gave ourselves a good hour to fully enjoy everything (stuff ourselves!) before we had to meet the others, and it was so worth it.
As we were leaving we both said how much we enjoyed our stay here, the rooms were comfortable and quirky, the staff were all super friendly and helpful, we slept well, were fed well and had everything we could need, plus it was so nice to stay somewhere that was a little more than just somewhere to rest your head. I would highly recommend Citizen M if you're planning a stay in Glasgow and I would love to try out some of their other locations too. Prices start at £69 for a room, which I think is incredibly reasonable and if you sign up to become a 'Citizen' you'll always get the best rate plus some nice little extras too.