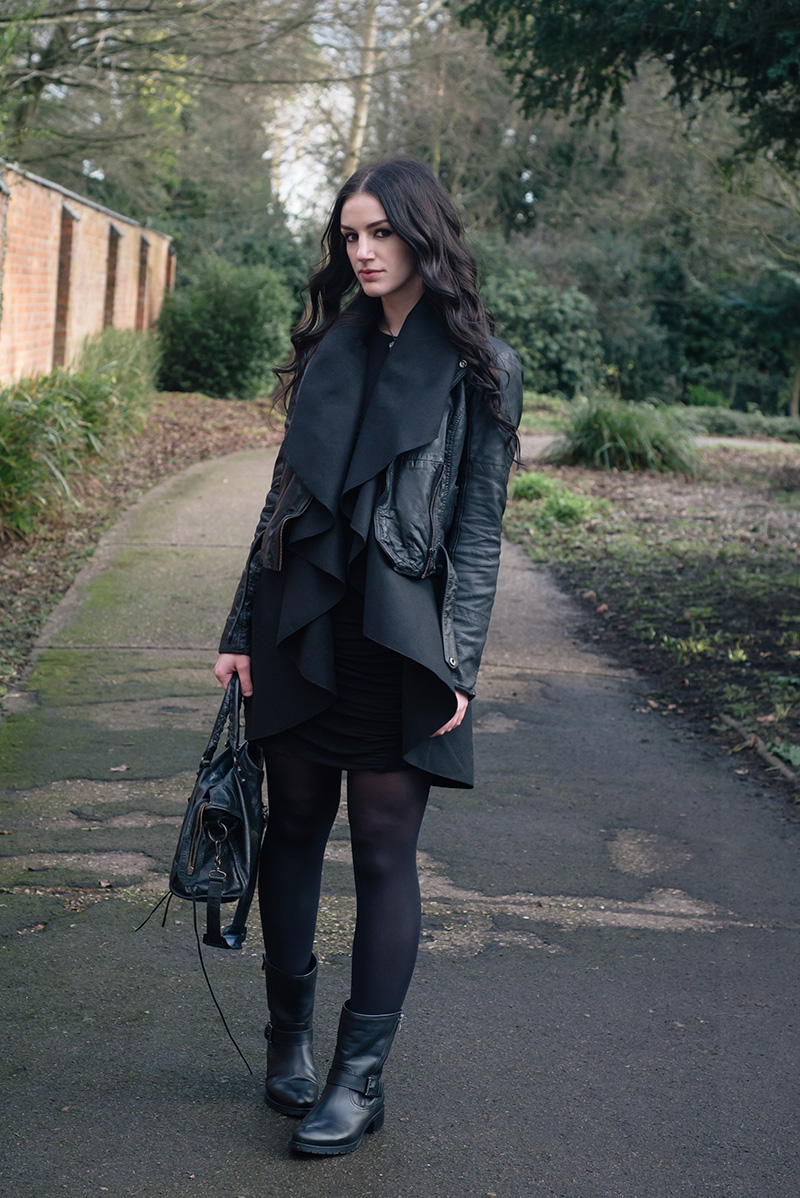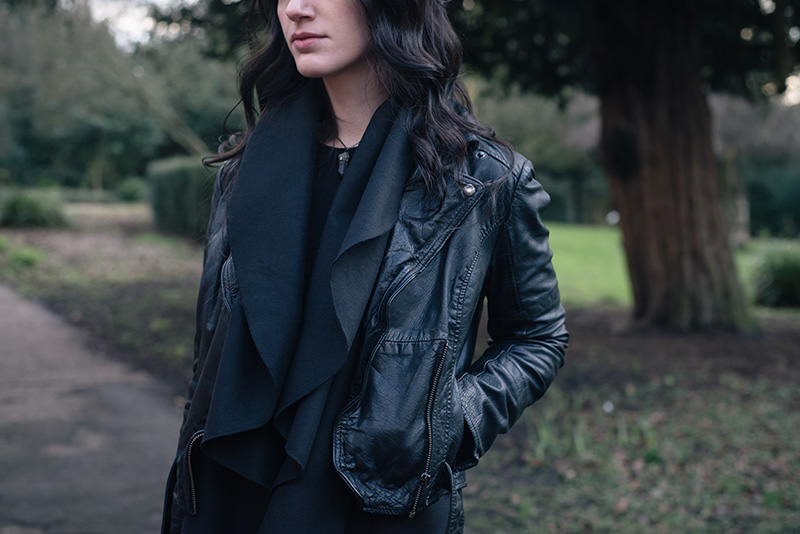 MuuBaa Biker Jacket / SheIn Waistcoat * / ASOS Dress / Elemental Luxury Quartz Necklace / Jones Bootmaker 'Yazmin' Boots * / Balenciaga City Bag
Sometimes the simplest pieces can be the best, this waistcoat is pretty much a rounded rectangle of felt with two holes cut in it for your arms to go through, but I've been layering it under and over all sorts of things for a little extra warmth and interest lately. It's so easy, I feel like I'm going to have to make myself a few more variations on this.
I mentioned in my last post how I ended up blowing most of my cash at the Clothes Show almost straight away on two leather jackets. This is the second jacket and I knew I needed to buy this one as soon as I tried it on. I have been looking for a biker jacket like this for years now, you would think a standard leather biker would be an easy thing to replace, but it's really not. I am kind of particular about pieces like this and until now I hadn't come across a single one that quite measured up to my old one. There was always something not quite right about the others I'd come across that stopped me from buying and I was starting to feel like I was hunting for something that didn't actually exist. I picked this one up from the rail trying not to get too excited, and quickly tried it on expecting to find something that would put me off, but I didn't. It fit like a dream and it's the most perfect washed leather, nicely aged so that it looks like an old favourite and just the right slouchy fit and cropped length. I've never brought something so quickly and with so little extra thought in my life!