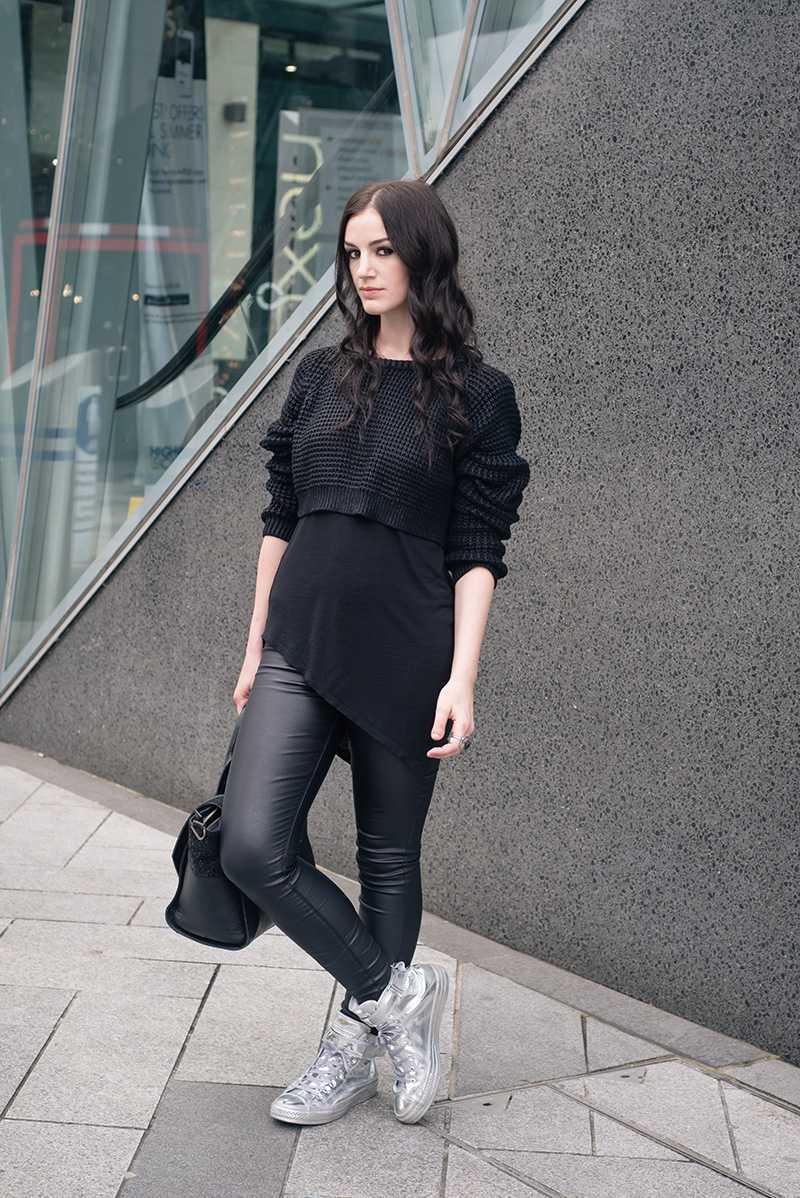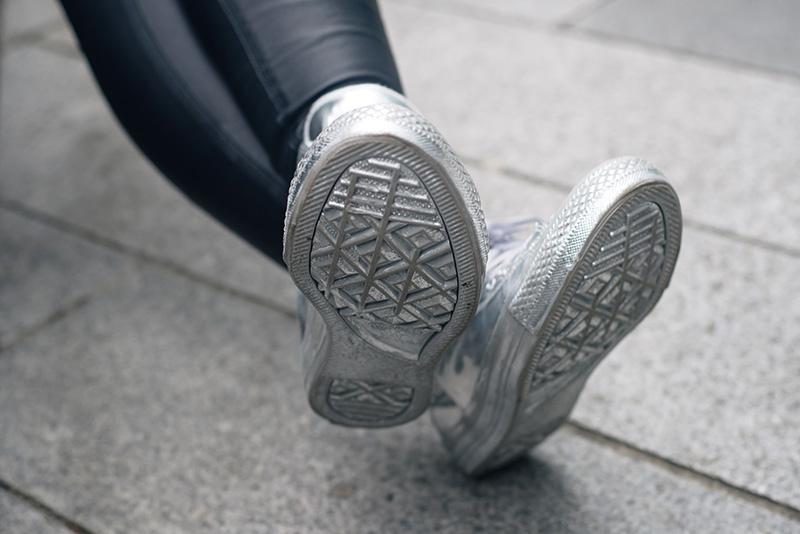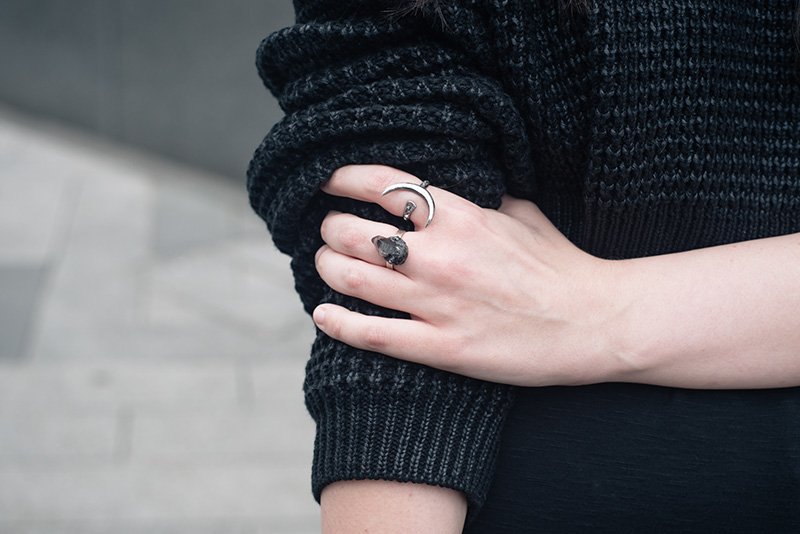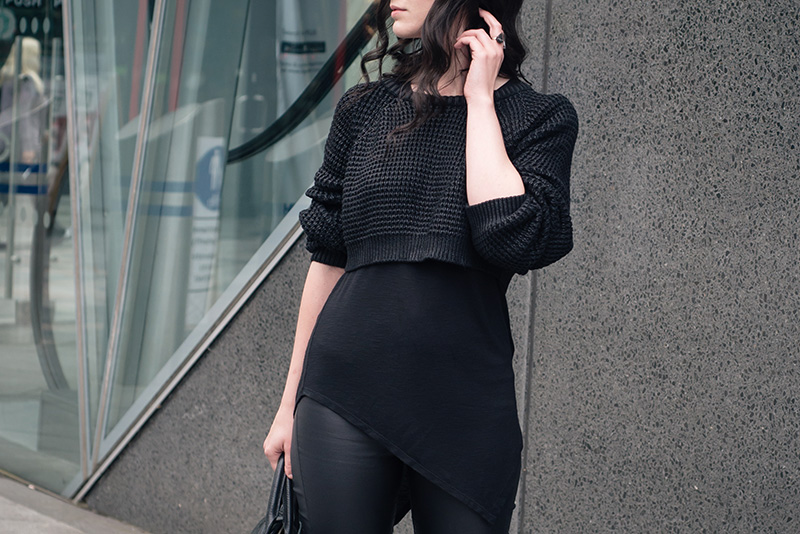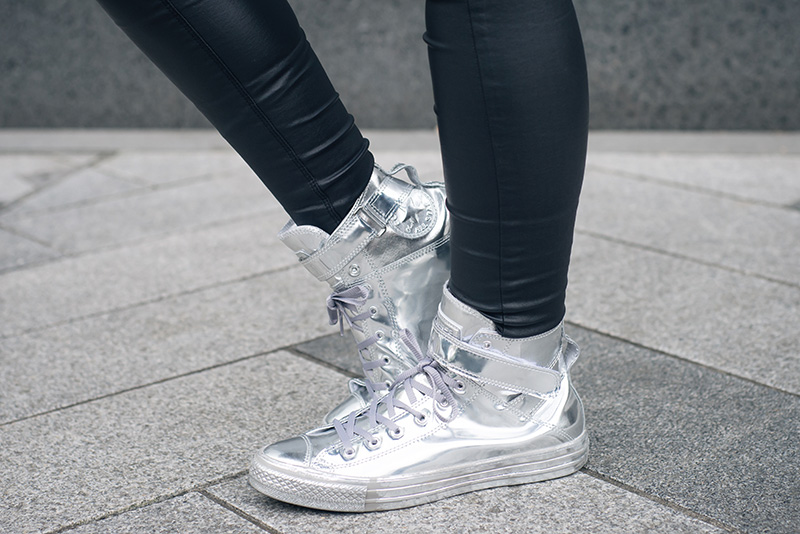 The Ragged Priest Cropped Jumper / H&M Asymmetric Tee / New Look Coated Jeans * /
Wolf + Sadie 'Theurgy' Ring / Elemental Luxury Phantom Quartz Ring / Converse All Star Brea Silver High Tops *
I spent a long time debating over whether or not to get these sneakers, I even took to Twitter to ask you guys for your opinions and it was pretty much straight down the middle. Some of you loved them, some of you hated them, and I was still completely torn. I couldn't decide if they were trashy cool, or just plain trashy. However, being a bit of a sneaker addict and sticking by my 'if it's not black but I still weirdly want it' rule, I decided to give them a shot.
As soon as they arrived I knew I'd made the right choice, glossy silver vinyl paired with sprayed silver soles, they're just the right side of tacky. I always enjoy pieces which really divide opinion, and it's become very clear that with these there is no middle ground, it's either love or hate. The reworked 'Brea' style is a really nice update on the classic Chuck too, with it's wrap around velcro strap and padded lining and tongue. It's a subtle change, but one that makes them feel very fresh again. I'm already eyeing up the all black leather version. The silver, black and a handful of other colours are also currently in the sale at lovethesales (they have a pretty great Reiss sale on at the moment too!) if you fancy yourself a pair.