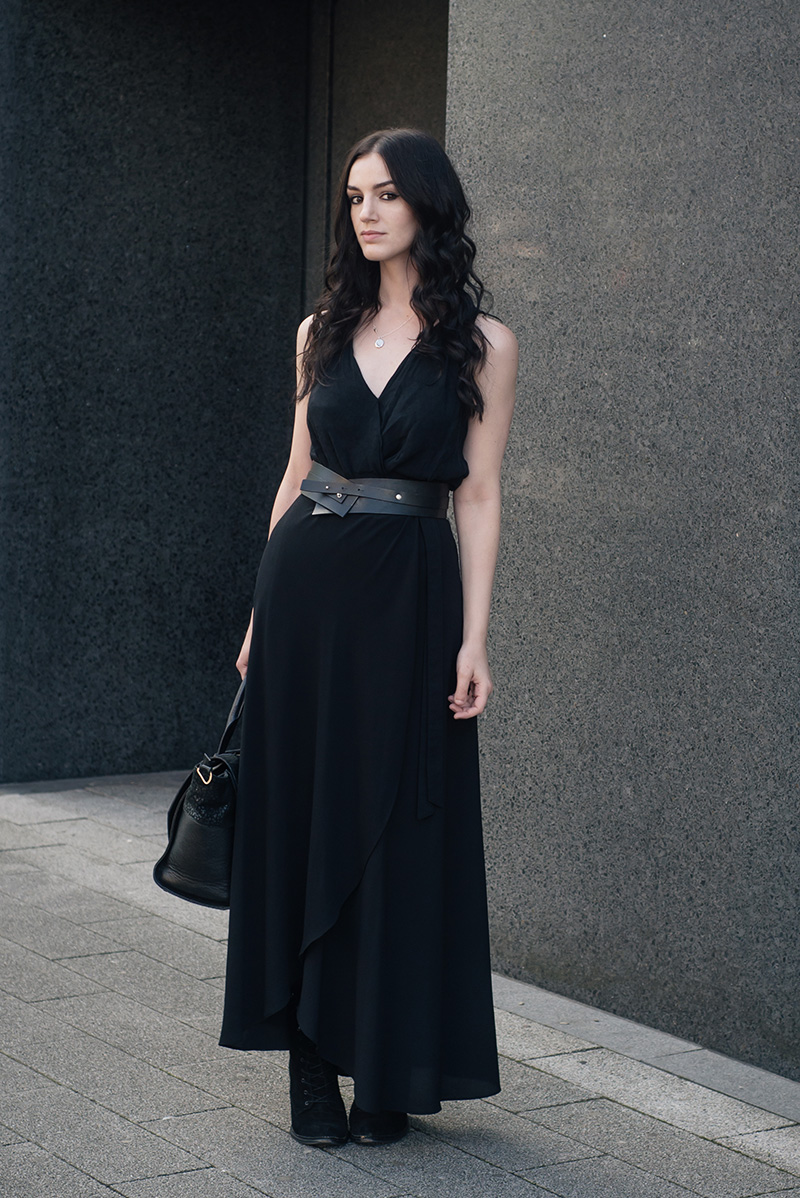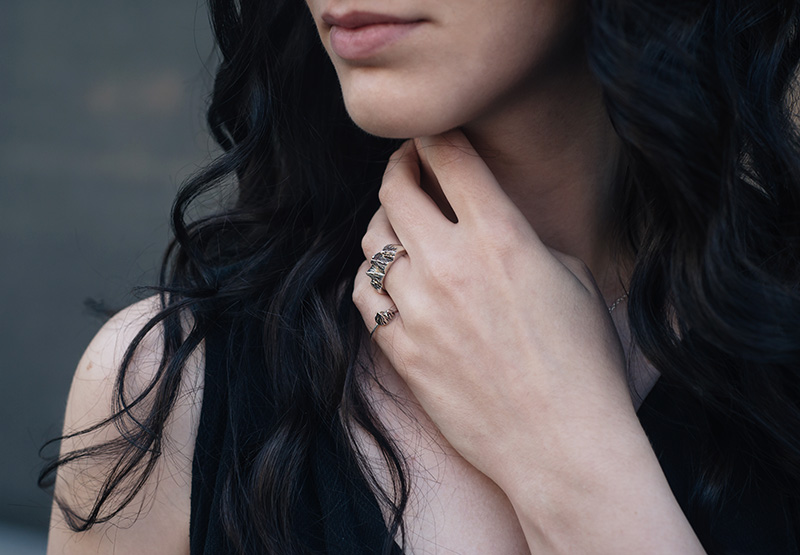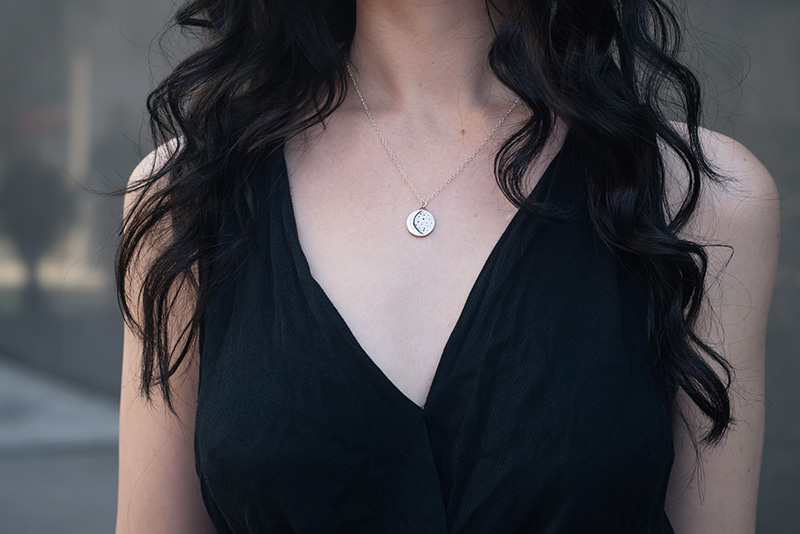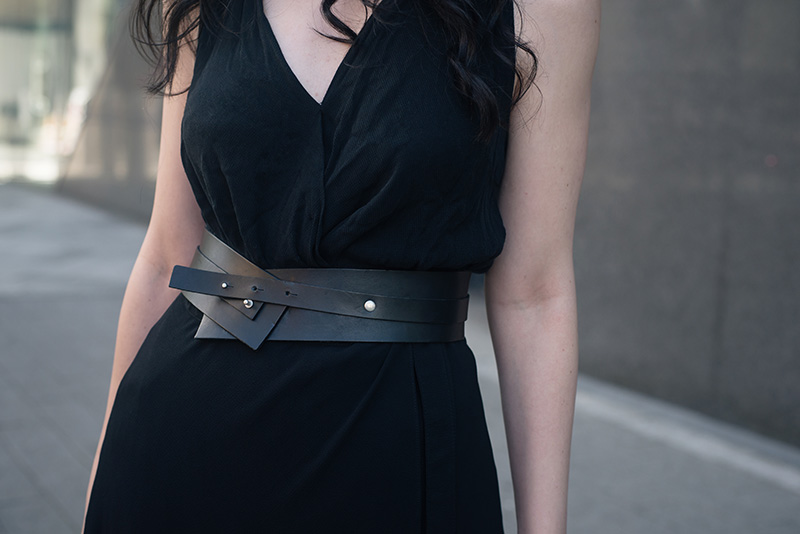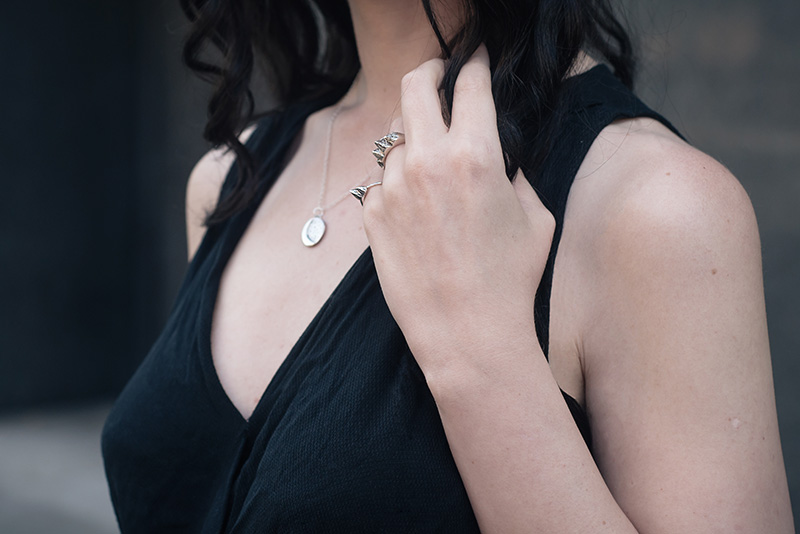 River Island Drape Top / New Look Wrap Maxi Skirt / Pieces Leather Belt / Ailsigr 'Mountain Range' Ring * /
Ailsigr 'Tiny Mountains' Ring * / Ailsigr 'Crescent Moon and Stars' Necklace * / Kurt Geiger 'Saturn' Boots
It's always exciting to come across a new independent designer whose work you love, and I just couldn't wait to share these wonderful pieces by Ailsigr with you all.
Through her pieces Ailsa explores our relationship with mythology and nature, seeking to understand where this all fits into our technology driven, twenty first century lives. The use of traditional, hands on techniques paired with a modern eye for design gives her pieces a raw and ancient feel, almost as if these are lost totems from a long forgotten time. Combining symbols, texture and organic shapes, her pieces act as mysterious talismans for modern times.
My personal favourite piece has to be the large mountain range ring with its statement textured peaks. It's a striking piece, one that demands attention and made from solid silver, it feels pleasingly weighty on your hand too.