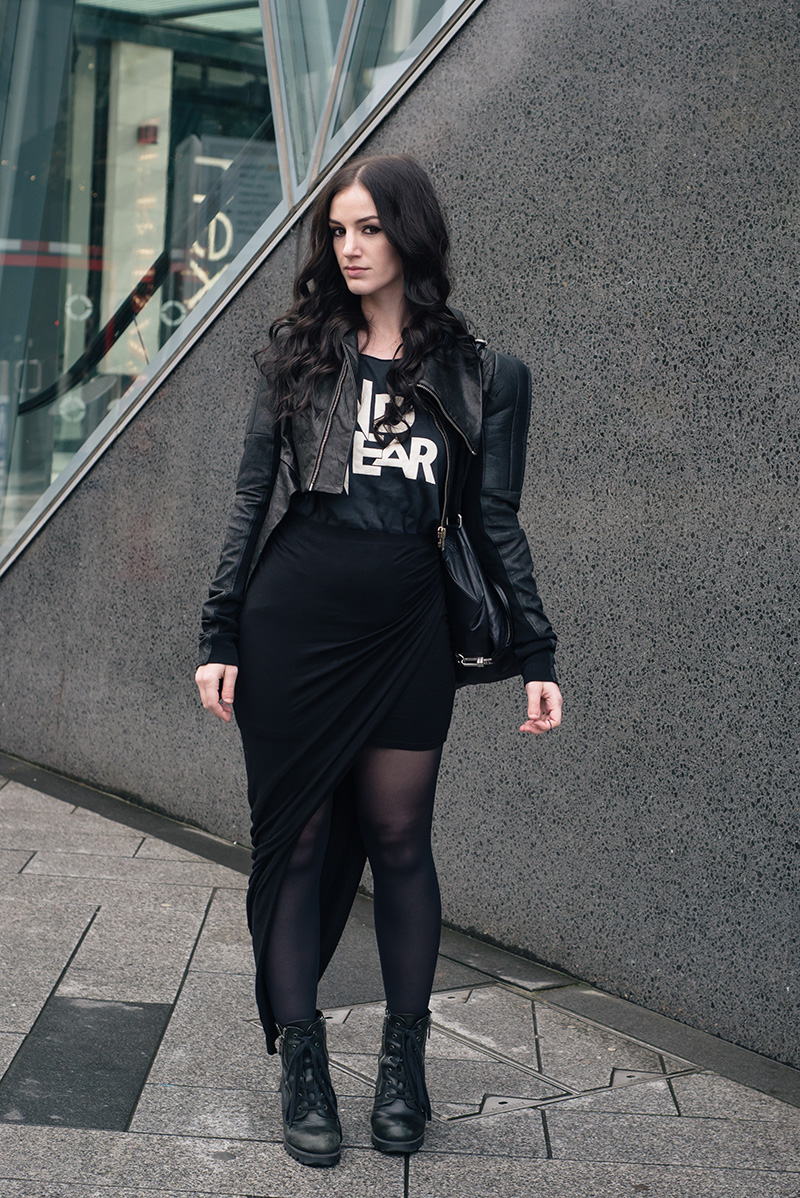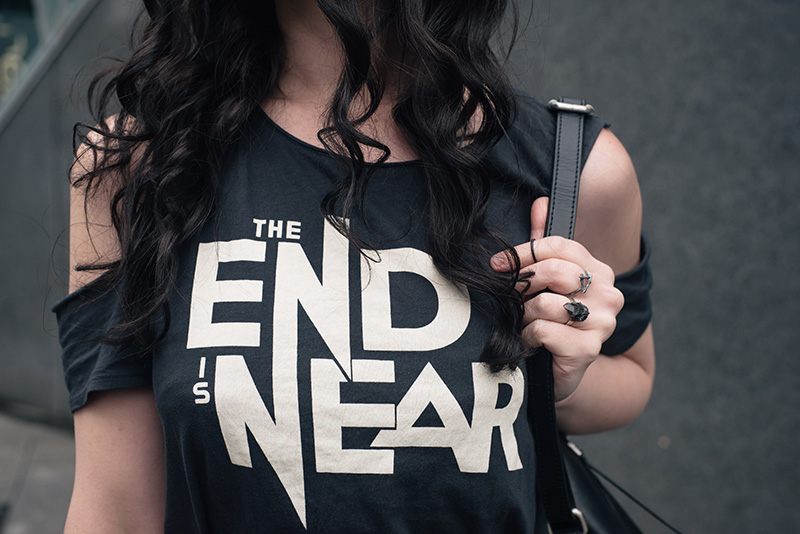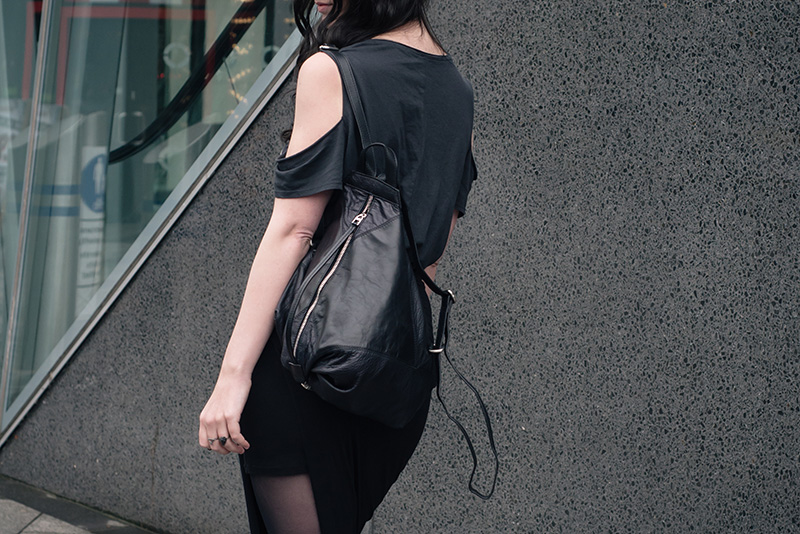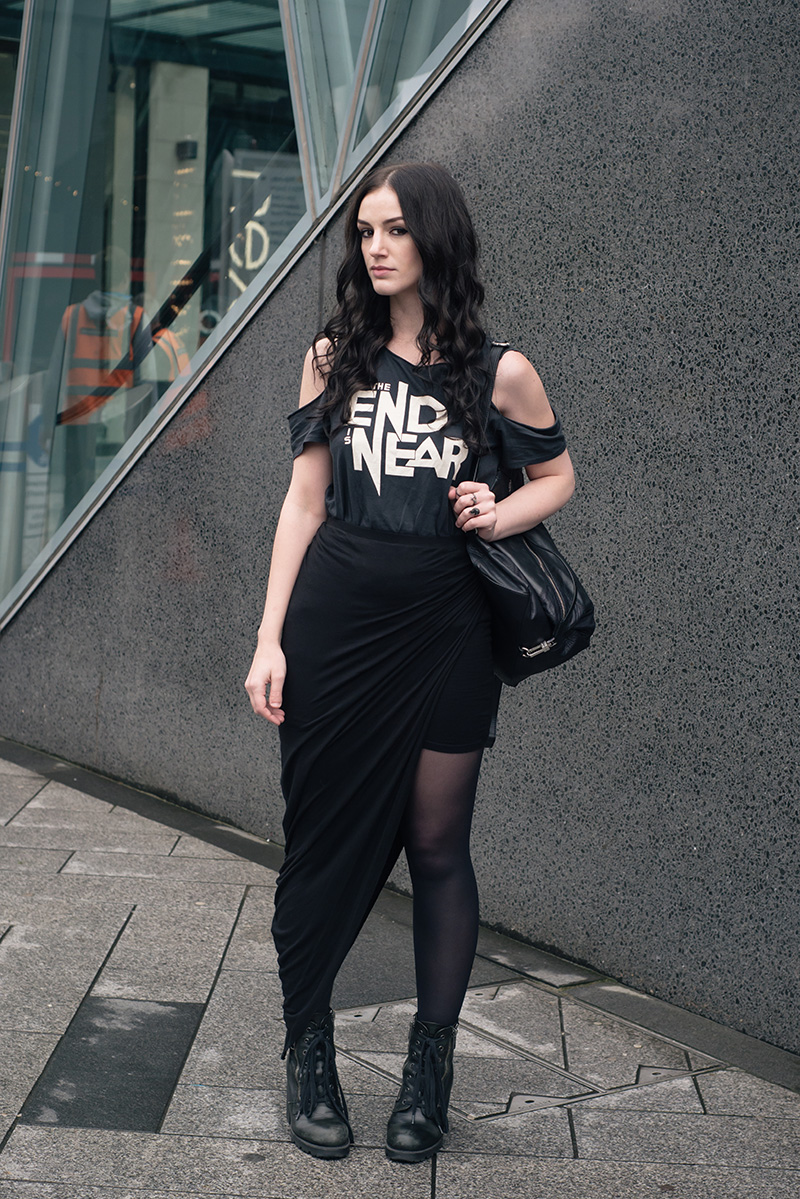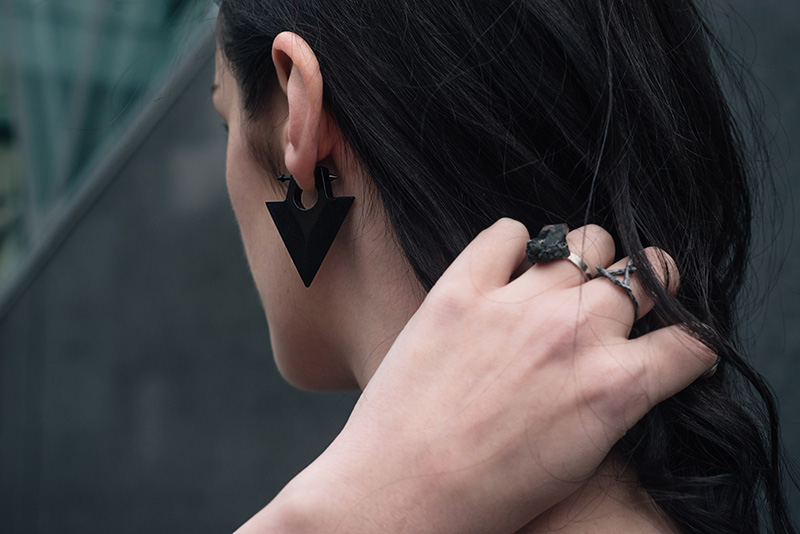 Rick Owens Leather Jacket / H&M 'The End Is Near' Tee / FAIIINT 'Swathe' Skirt / Cindy Leper 'Arrow' Earrings /
Hvnter Gvtherer 'Kindling' & 'Lumen' Rings / Elemental Luxury Phantom Quartz Ring / Topshop Backpack / ASH 'Poker' Boots
I don't think anything makes me happier than the return of leather jacket weather and getting to dig out my favourites again. There really is nothing like throwing on a killer leather jacket when you're feeling a little rubbish, it adds instant cool and always makes me feel like I could take on the world. This Rick Owens jacket is the epitome of that, you just can't have a bad day whilst wearing this beauty.
These polished black corian arrow earrings from Cindy Leper are like the jewellery equivalent of that, and I don't ever want to take them off. I've never felt more like a warrior princess than I have with these through my ears. They're striking in their modern yet primitive design and so beautifully crafted, they're like wearable pieces of art.
I'm not usually much of a fan of slogan tees, I think more often than not they can be a bit naff, but I just couldn't resist this one. The print and lettering are simple, but interesting, and it's the softest finish on a great faded cotton/viscose blend tee. It satisfies both my inner pessimist and my sarcastic nature, plus it's also pretty appropriate with everything that's going on here in the UK right now too.