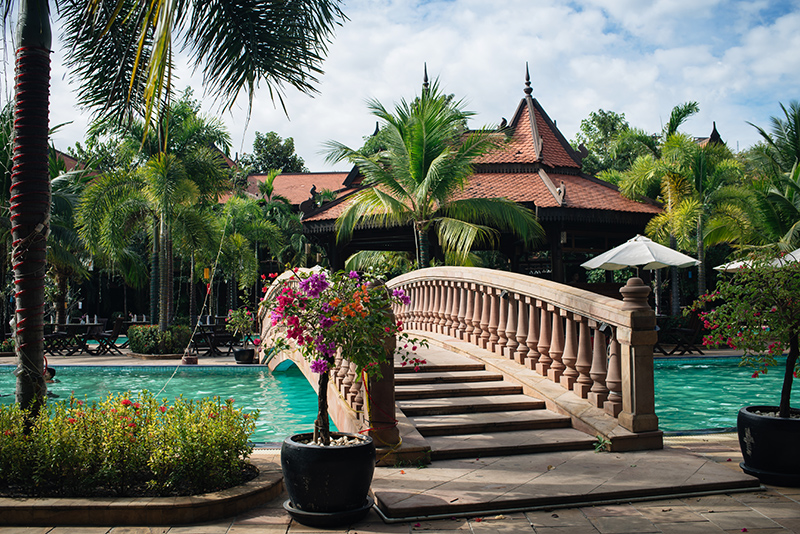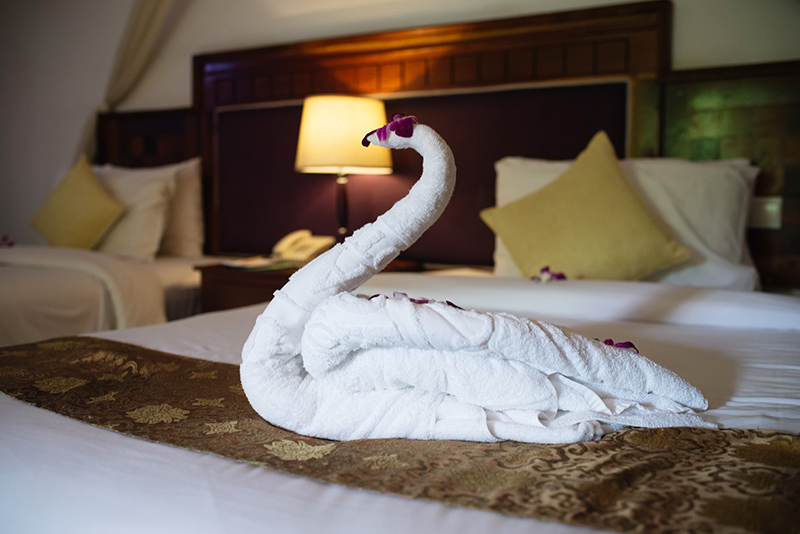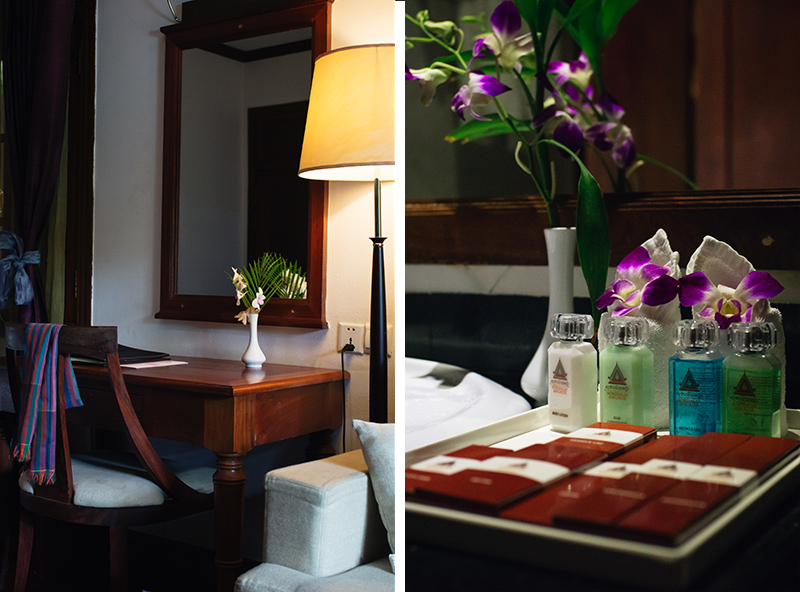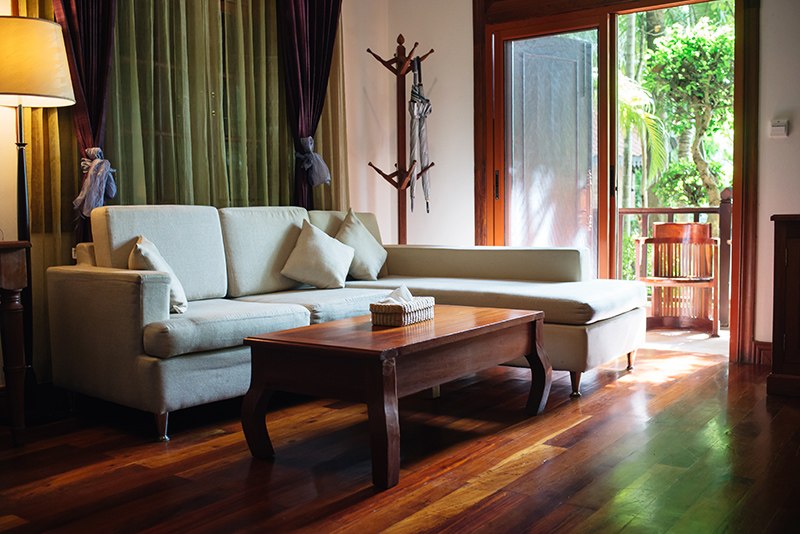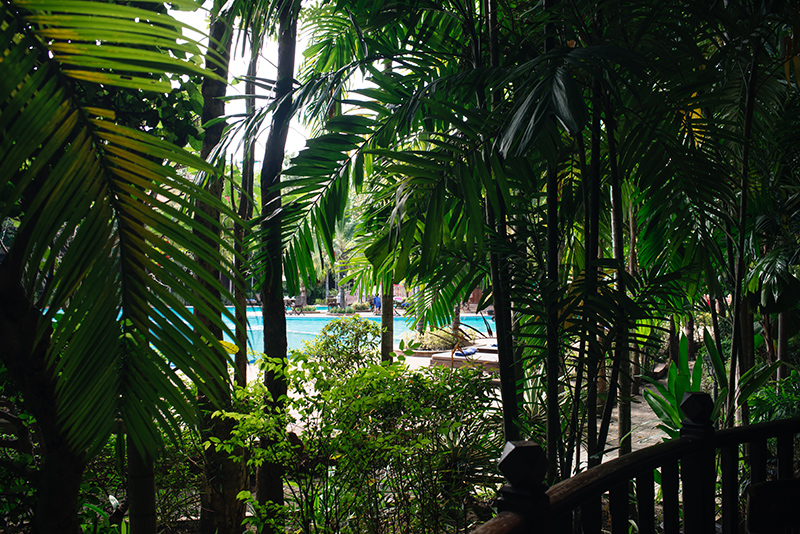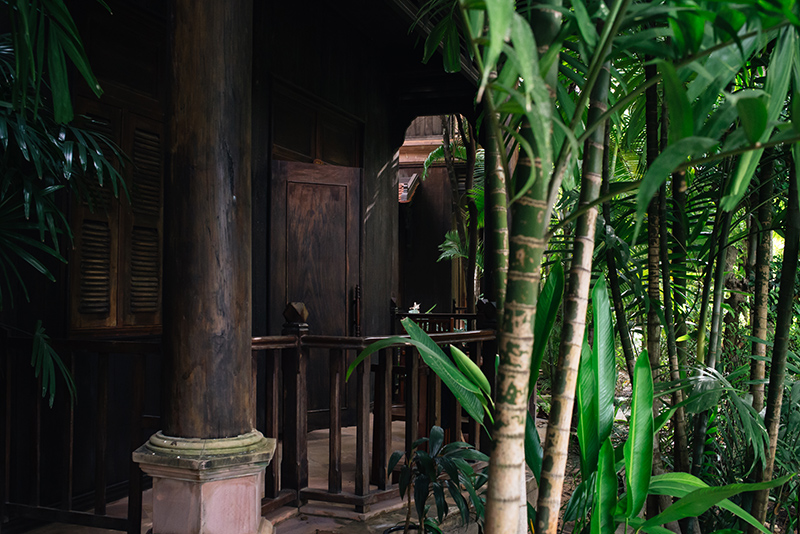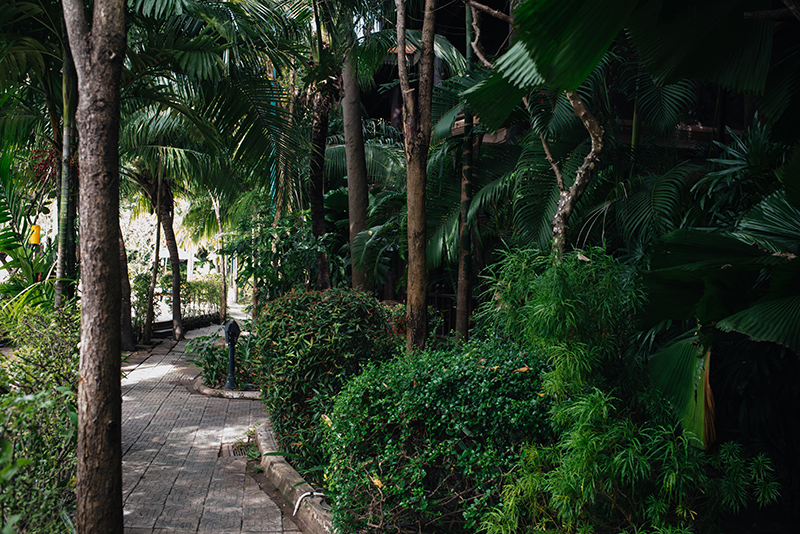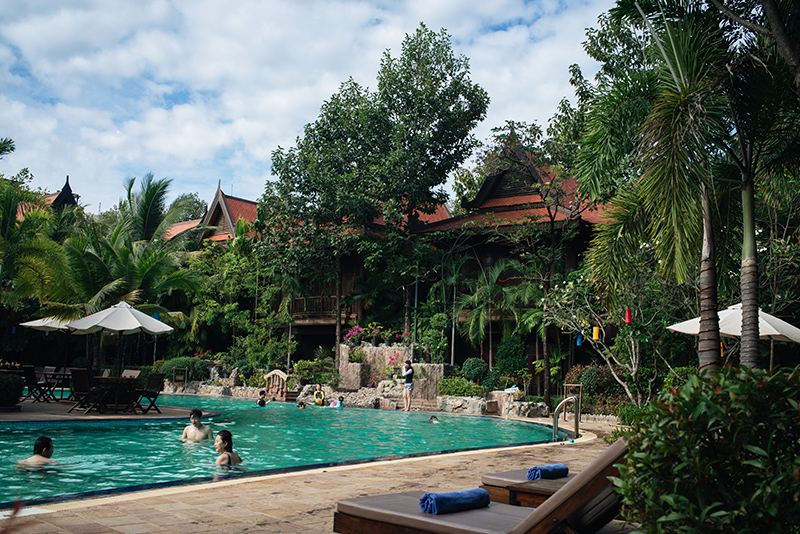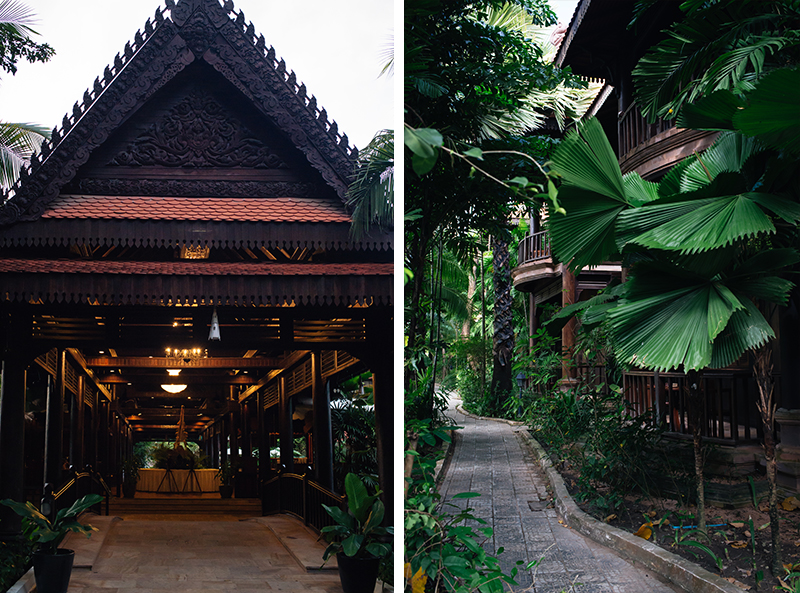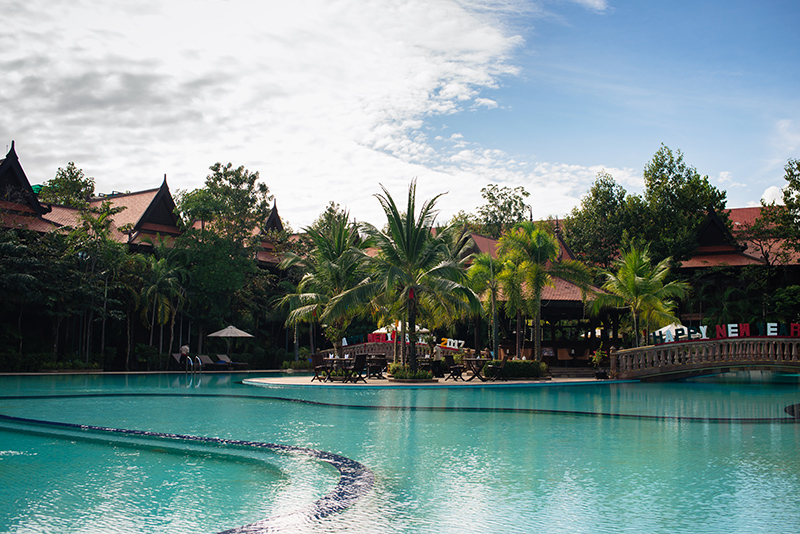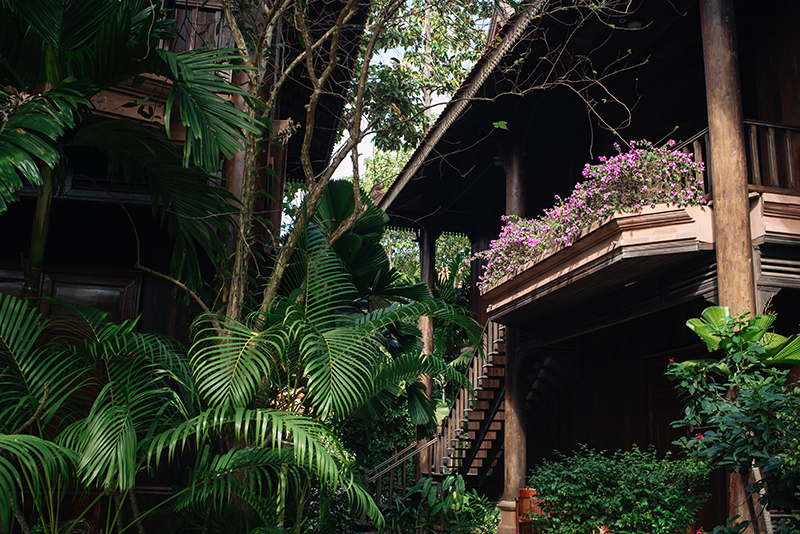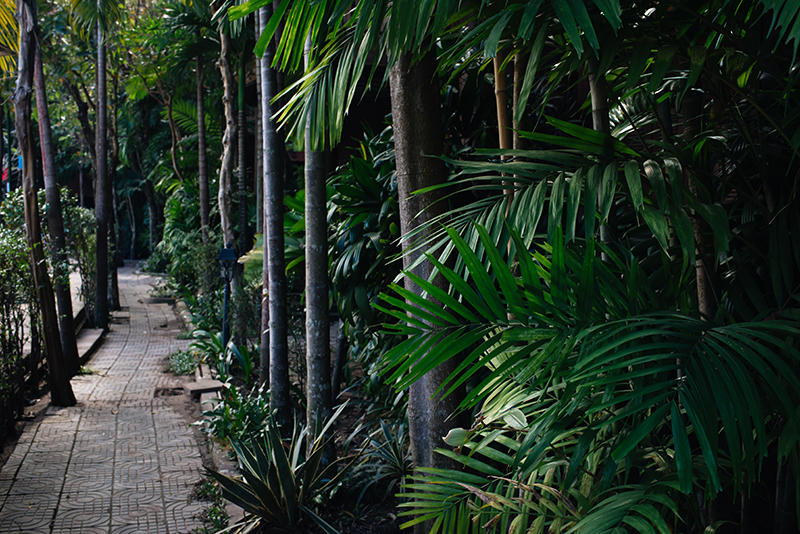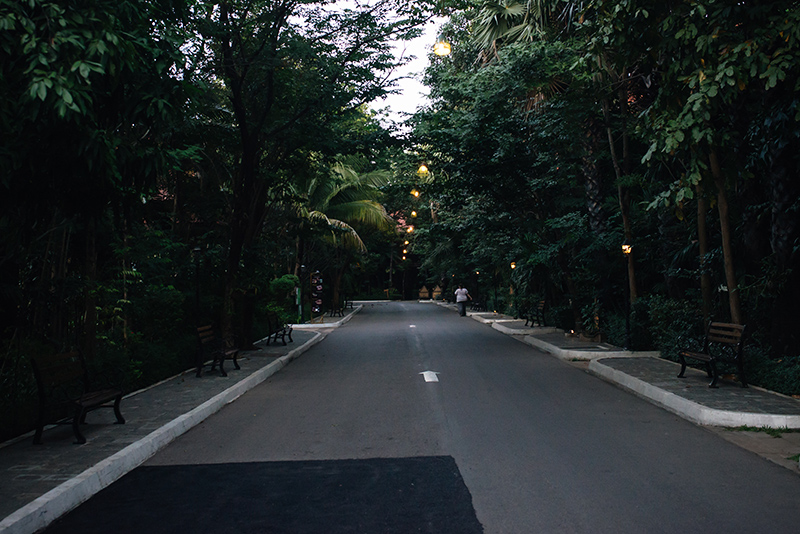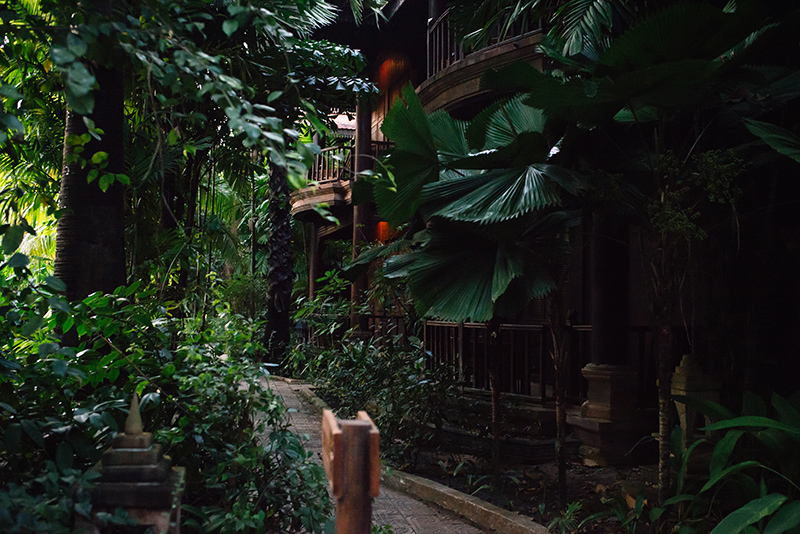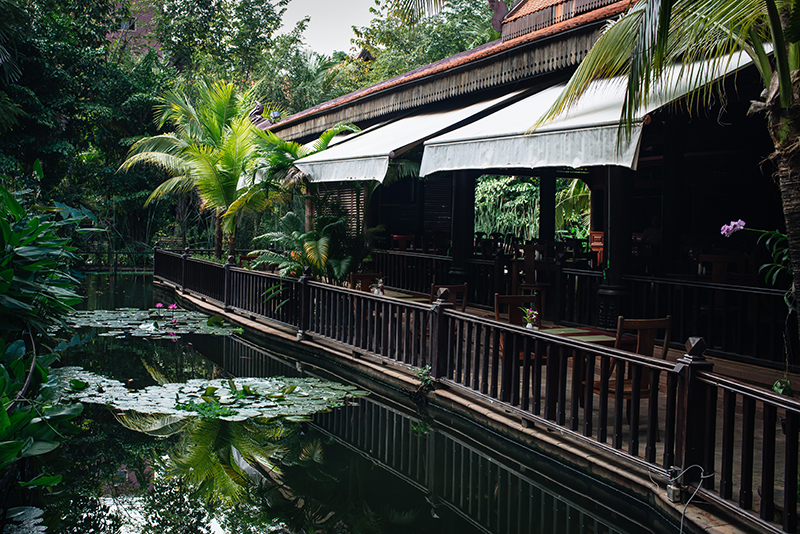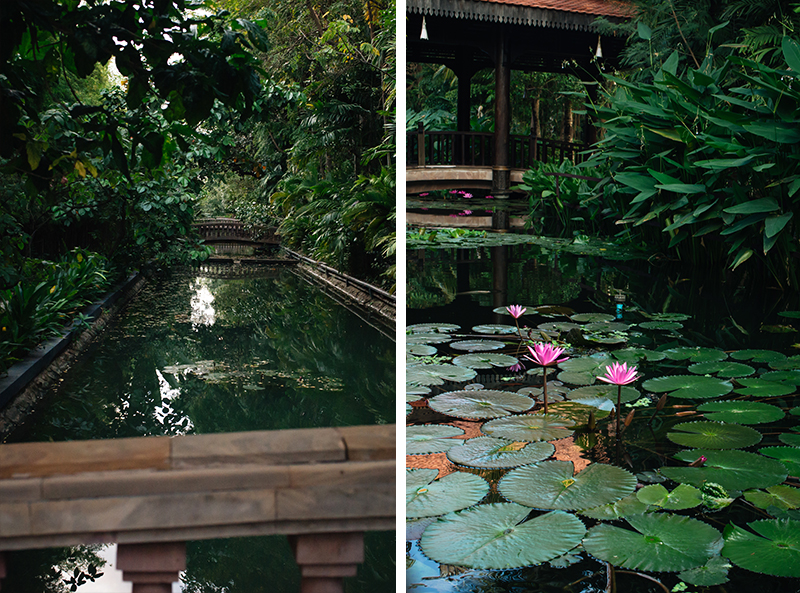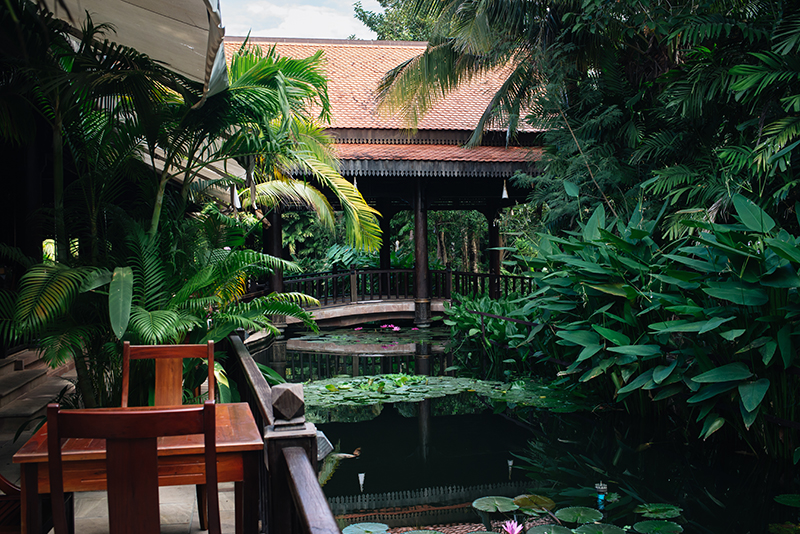 Sokhalay Angkor Villa Resort / Siem Reap, Cambodia
After a hectic few days battling the crowds and enjoying city life in Bangkok, arriving at Sokhalay Angkor Villa Resort felt like another world. A tranquil little oasis surrounded by nature, it was exactly what our worn out bodies and minds needed. We arrived around mid-afternoon, and after sacrificing sleep to make the most of our time in Bangkok, we decided to spend the rest of the day relaxing in the sunshine and playing around in the pool to wind down properly.
Our room was so beautifully furnished and such a generous size. With gorgeous dark wood throughout, traditional textiles and a spacious open plan layout, it felt both luxurious and homely all at once. The beds here were also one of the most comfortable things I've ever slept on, in fact we both found ourselves reminiscing about how dreamy they were for pretty much the rest of our holiday! I don't think I've ever slept so well. Our room was on the ground floor and its doors opened out onto a private terrace overlooking the pool, surrounded by greenery and tropical flowers. We couldn't have asked for a prettier view to wake up to, especially in the early morning as the sunlight peeked through the trees and glinted off the pool.
We spent quite a few of our afternoons and evenings around the pool, even if only for an hour or so. It would have been a real shame not to take advantage of such a pretty area and it was pure bliss to jump in and cool off after spending the day getting hot, sticky and covered in dust at the temples and from walking through town.
Wandering along the the lush, tree lined pathways in the early morning light and again in the evenings as we made our way home under the lanterns and street lamps was such a wonderful way to start and finish each day. It's rare for me not to be rushing out of the hotel eager for the days adventure, but everywhere was so beautiful and relaxing here that it was hard not to slow down and take your time.
Breakfast was delicious, and there was a huge variety to choose from, all laid out buffet style in the main dining area. The staff here really deserve a special mention too, they were wonderful, especially Luy who worked in the restaurant at breakfast. He was one of the friendliest, kindest and most helpful people we have ever come across. He asked our names on our first day and said hello to us every morning. We so enjoyed talking to him about life in Cambodia and hearing his recommendations over breakfast.
One important thing to note, this resort is actually a number of separate hotels all in one place. We stayed at the Villa Resort, which is made up of the wooden villas surrounding the pool, but there are also 3 hotel blocks on site to choose from too. They all have access to the same facilities, including an indoor pool and spa inside the main hotel block. Despite this, it never felt crowded and the large grounds meant it often felt like we had the place all to ourselves.
Far enough away from the busy centre to be a relaxing and peaceful retreat, but close enough to all of the main attractions, it was the perfect base to explore Siem Reap from. The town was just a quick Tuk Tuk ride away and it took us barely 30 minutes to reach Angkor Wat. We had such a wonderful stay here, and I've already recommended it to almost everyone I know.