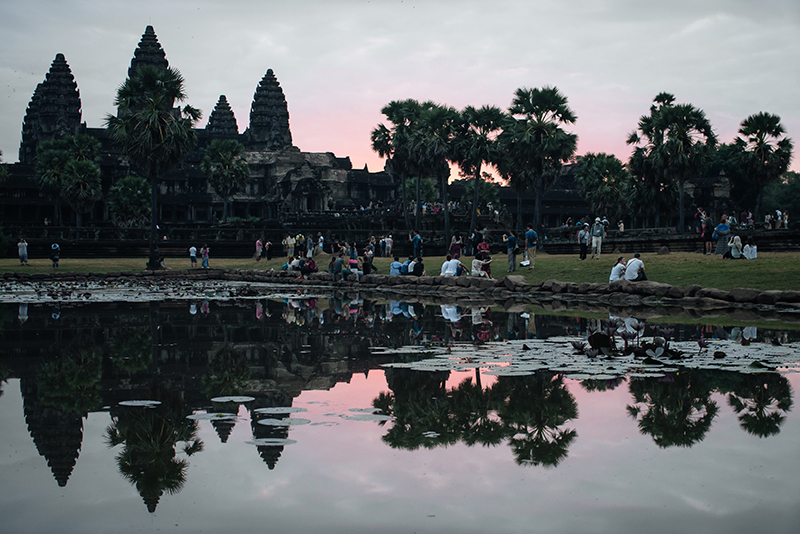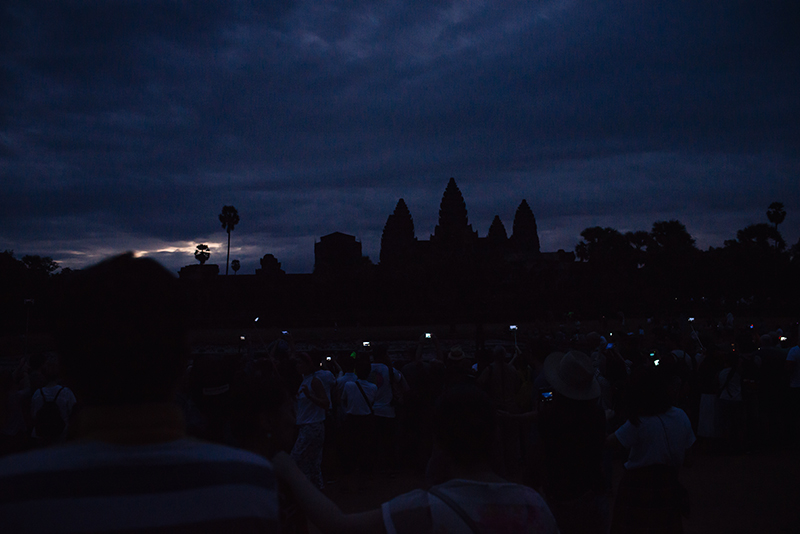 Angkor Wat has been somewhere I've longed to visit ever since I was a child. It always seemed like such an enchanting place, brimming with history and the promise of adventure. I dreamt of getting lost in its corridors, peering through windows, running my hands along pillars and carvings, and wondering what sights this ancient place must have witnessed over its lifetime.
I hadn't been able to sleep that night, but it didn't matter, the excitement of knowing I was finally going to see the sun rise over Angkor Wat had already kicked in and taken over. We set off from our hotel at 5am and headed into the night as our taxi driver sped off towards the site. Once we arrived we stumbled through the pitch black across the main bridge, guided by the light of the hundreds of phones and torches in front of us. As we approached, my eyes began to adjust and I could just make out the distinctive shape of the five towers in the distance. We settled ourselves in front of the reflection pool, and waited for morning to break.
The sky was very overcast that morning, and I admit I felt a twinge of sadness when I realised I wasn't going to see one of those magnificent sunrises I'd seen in all of those travel photos I'd poured over. Instead, a hazy lilac pink wash enveloped us as the sky gradually faded from black. It wasn't what I had pictured for all of those years, but the dusky colours and soft early morning light gave it a magical, otherworldly quality.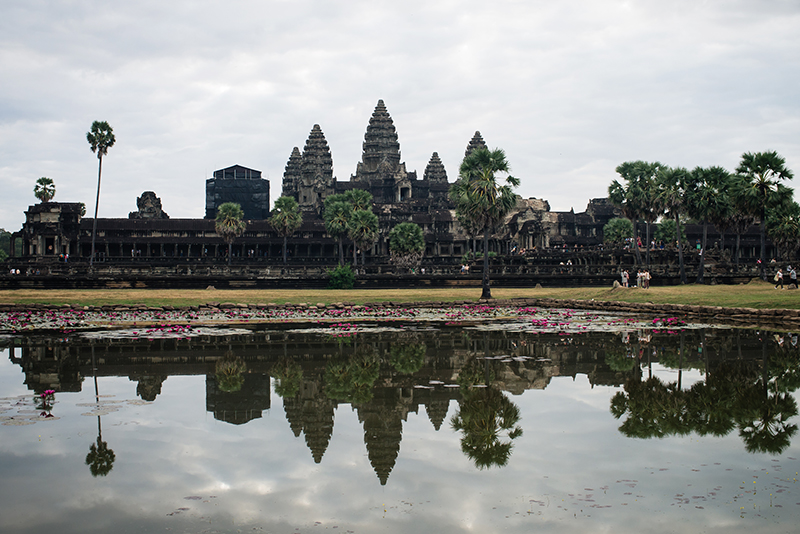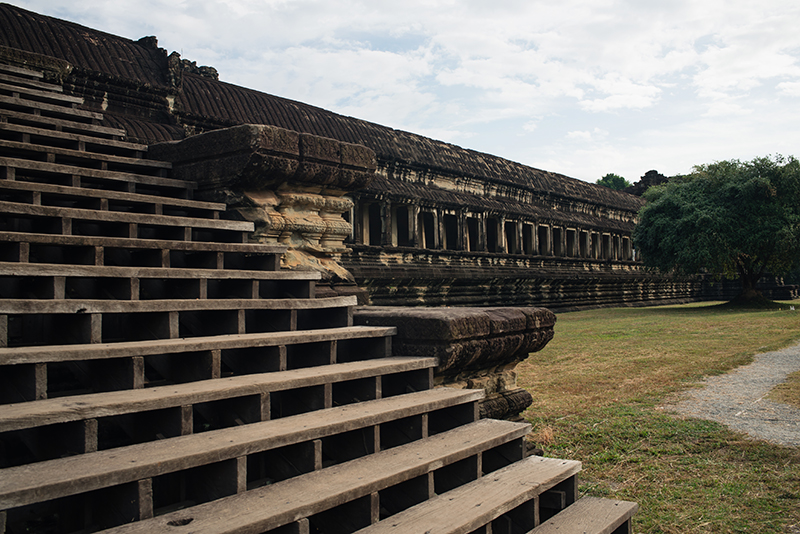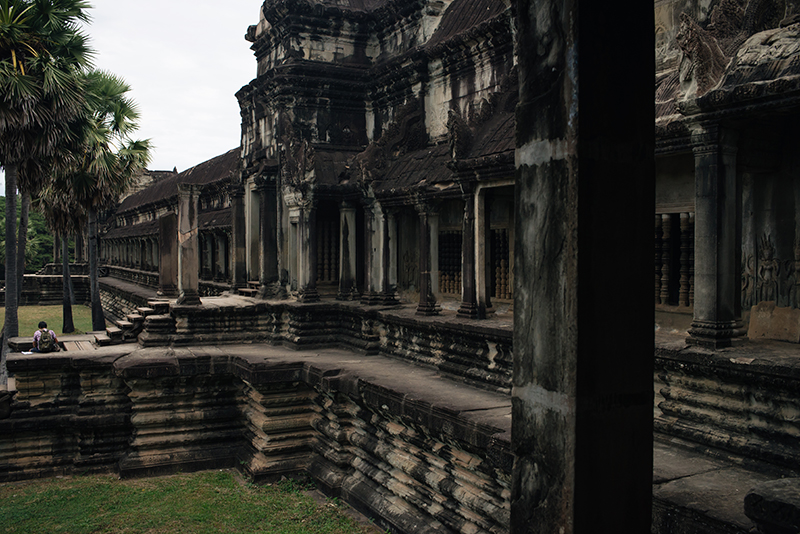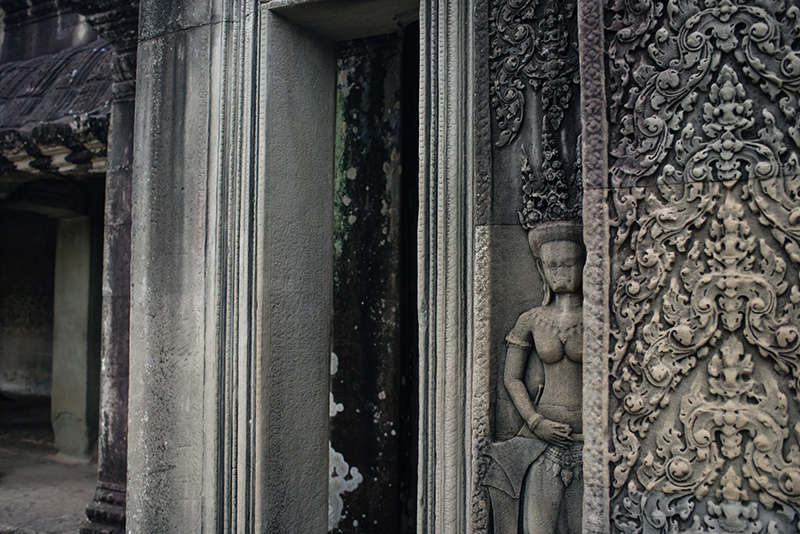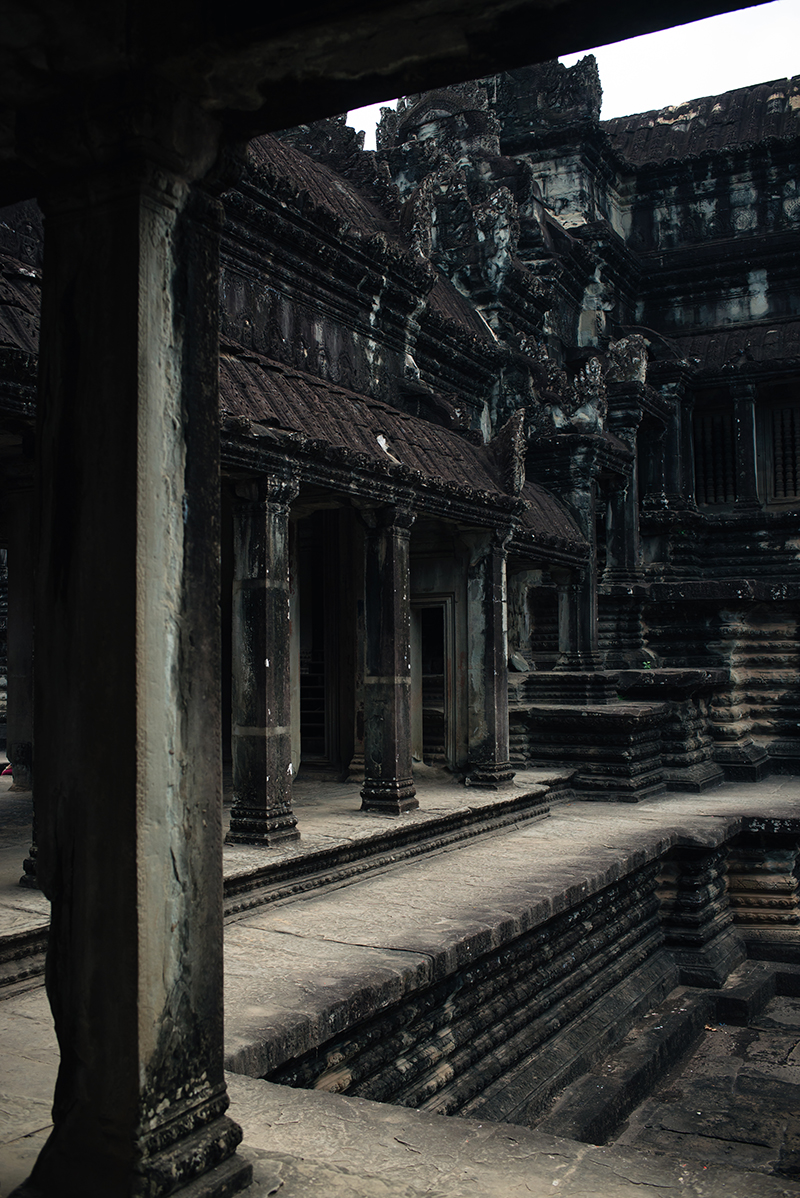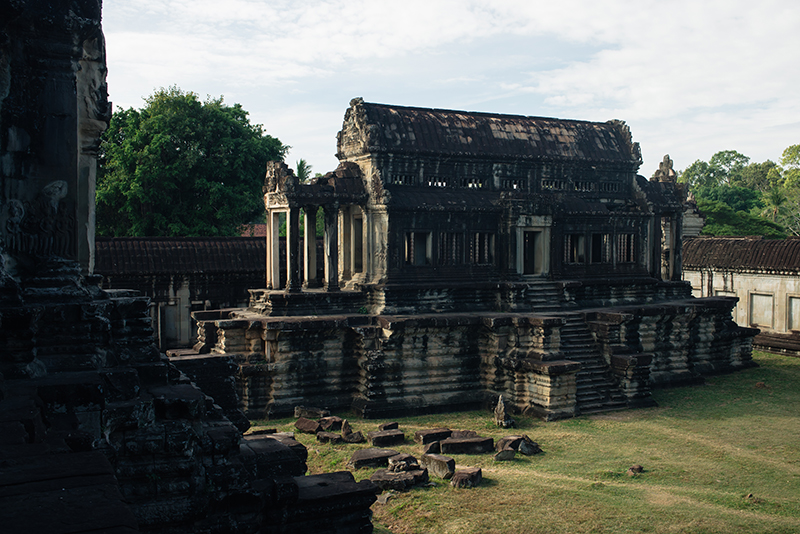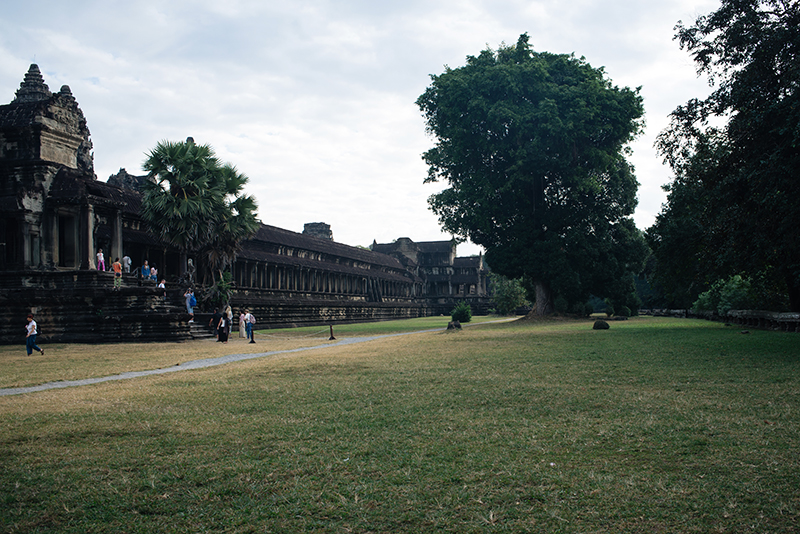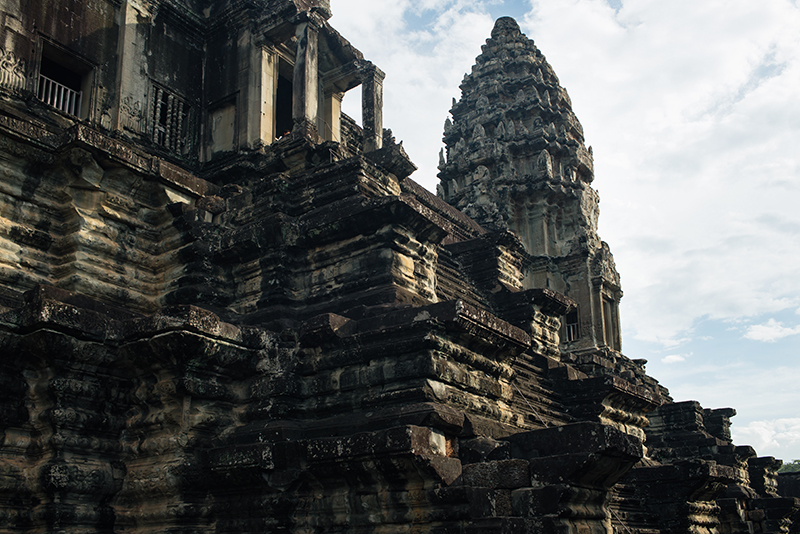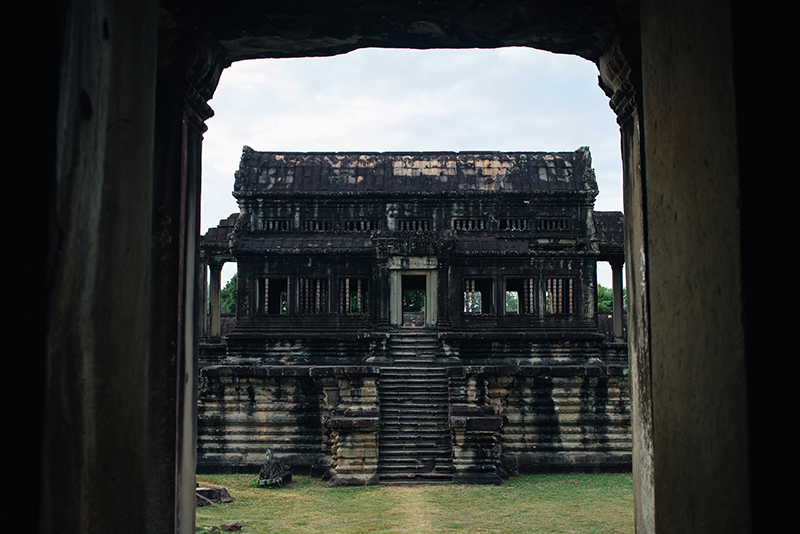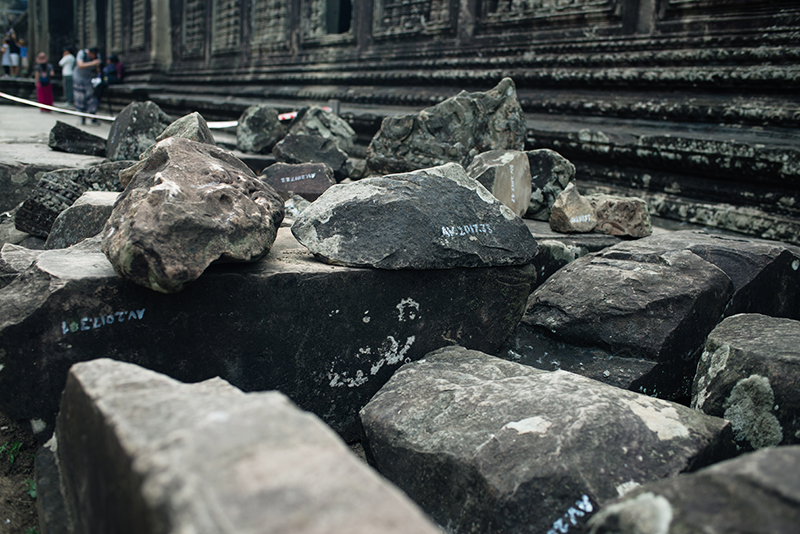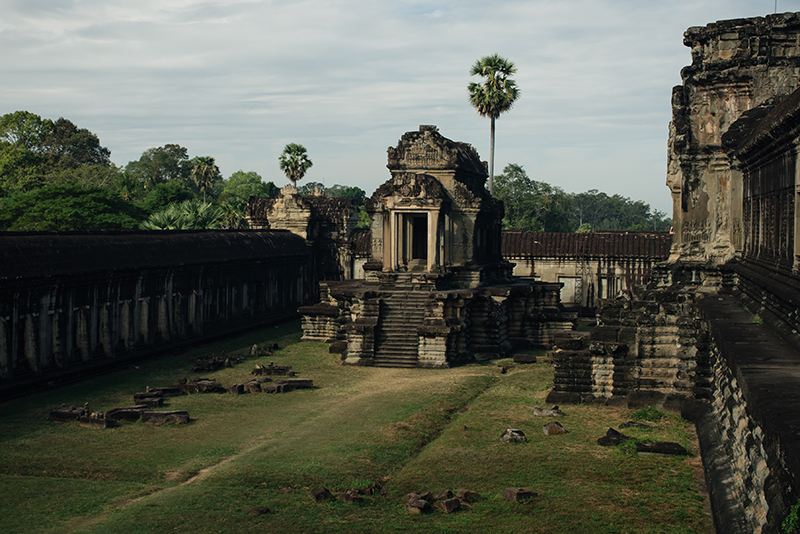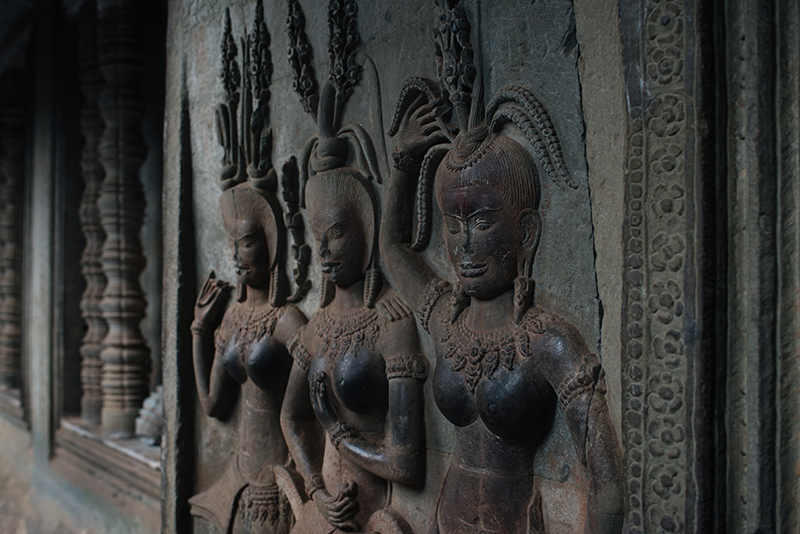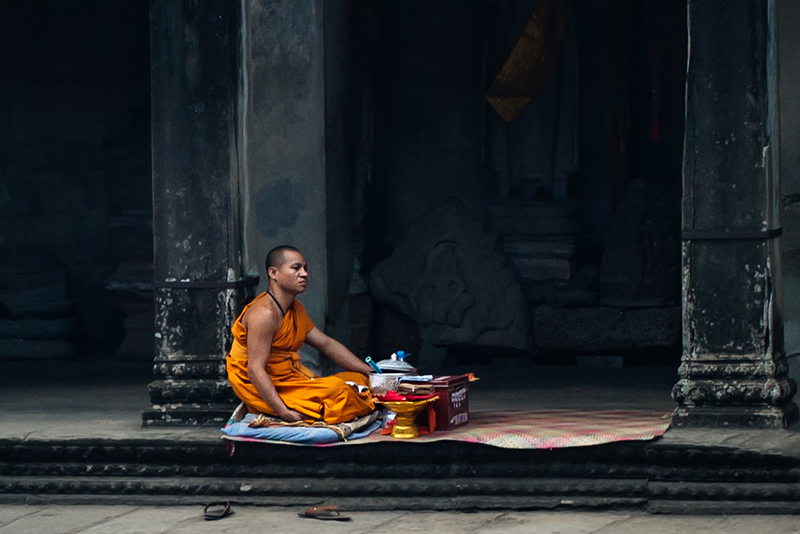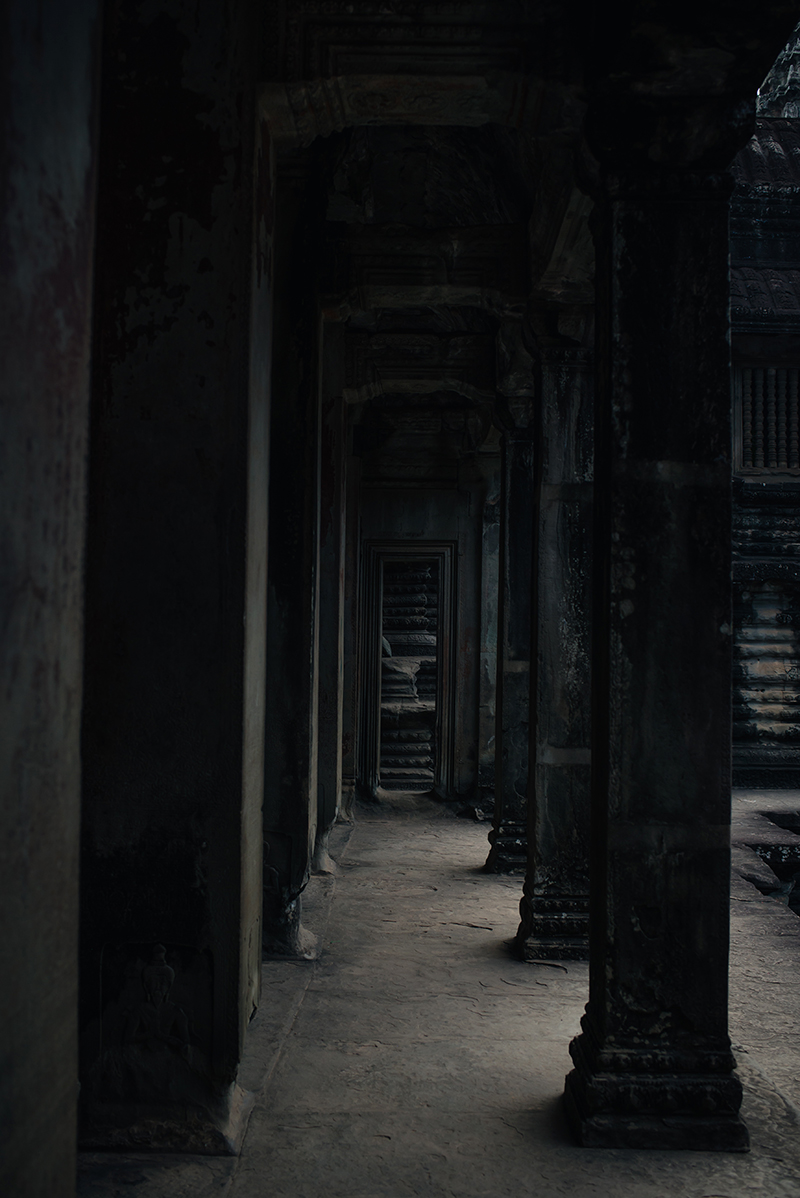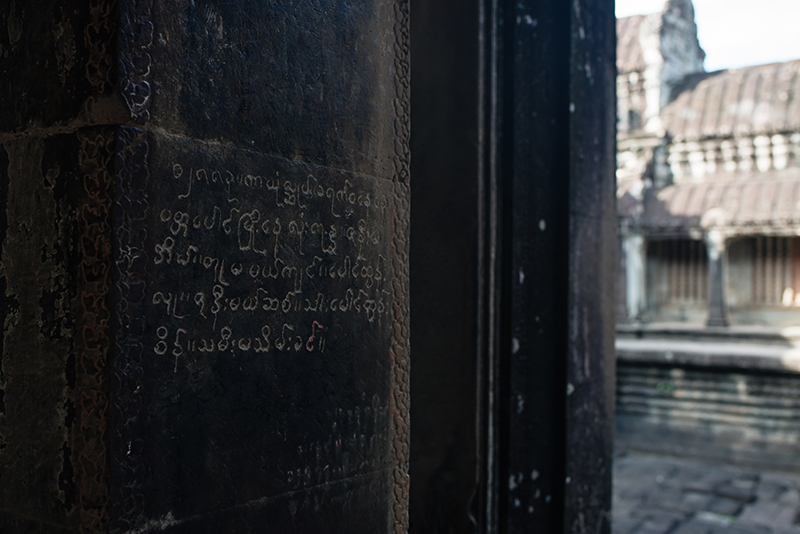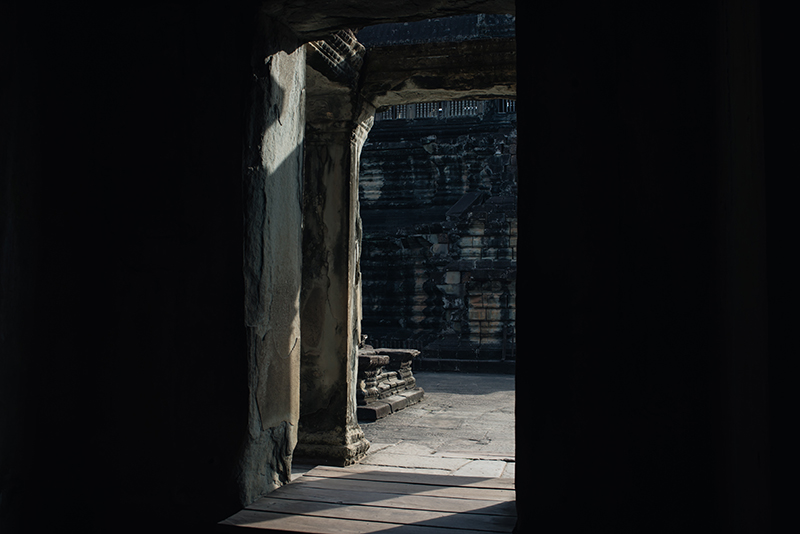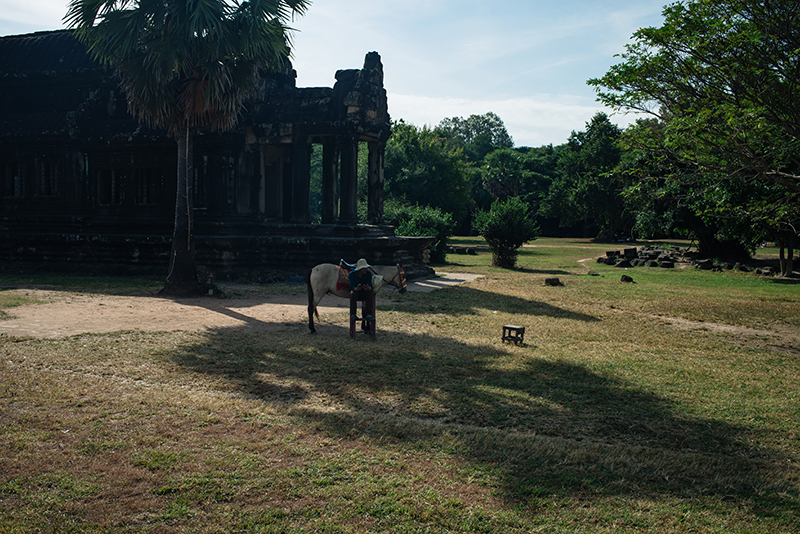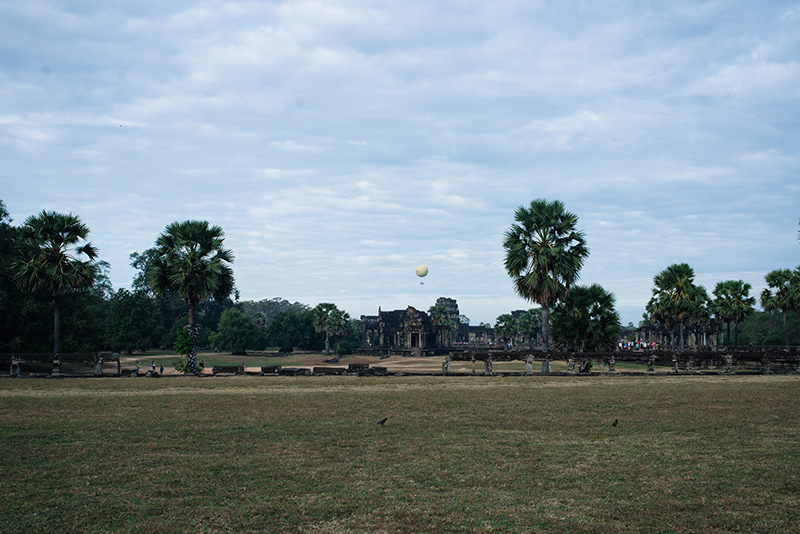 Despite the number of people crowded around the pool as the sun rose, once we were inside the temple it felt much more relaxed. This is in part because a lot of people leave after the sunrise and return later in the day, but also because of the size of the site. I knew Angkor Wat was a huge complex, but I don't think you can truly realise quite how vast it is until you're standing there.
I went off by myself to explore as Nat stayed by the shrine, and whilst walking through the corridors there were moments where it felt like I had the place all to myself. I stopped to take a break and sat down on top of a platform by one set of stairs, as I looked out across the grounds I couldn't see or hear a single other person. It was so peaceful and one of my favourite moments, one I remember telling myself to really drink in and savour.
The site itself was everything I had imagined. I felt like a child again as I stood in complete awe, viewing the same sights I'd devoured photos of through my own eyes. We spent most of the morning there, but I could honestly have stayed all day. It really deserves at least half a day to properly appreciate.