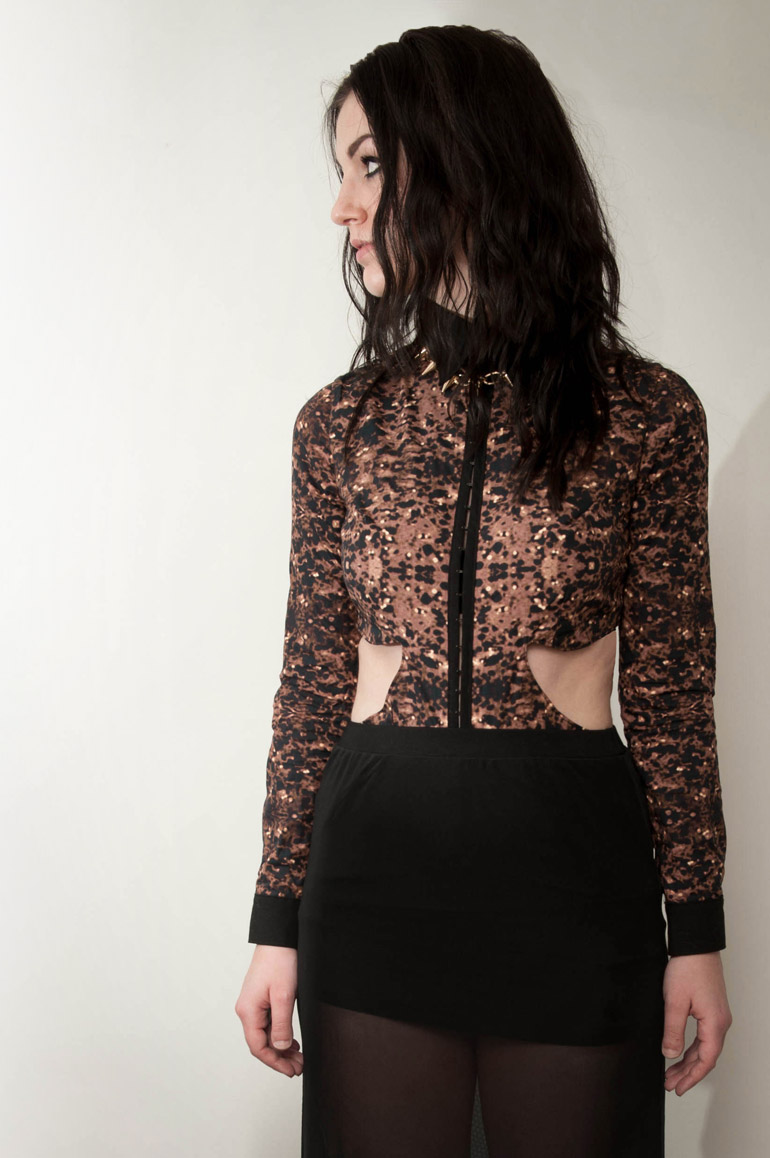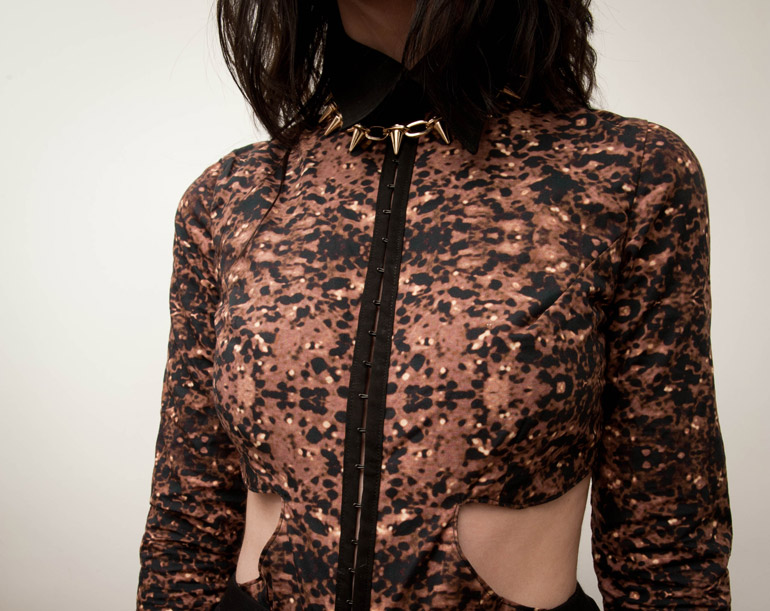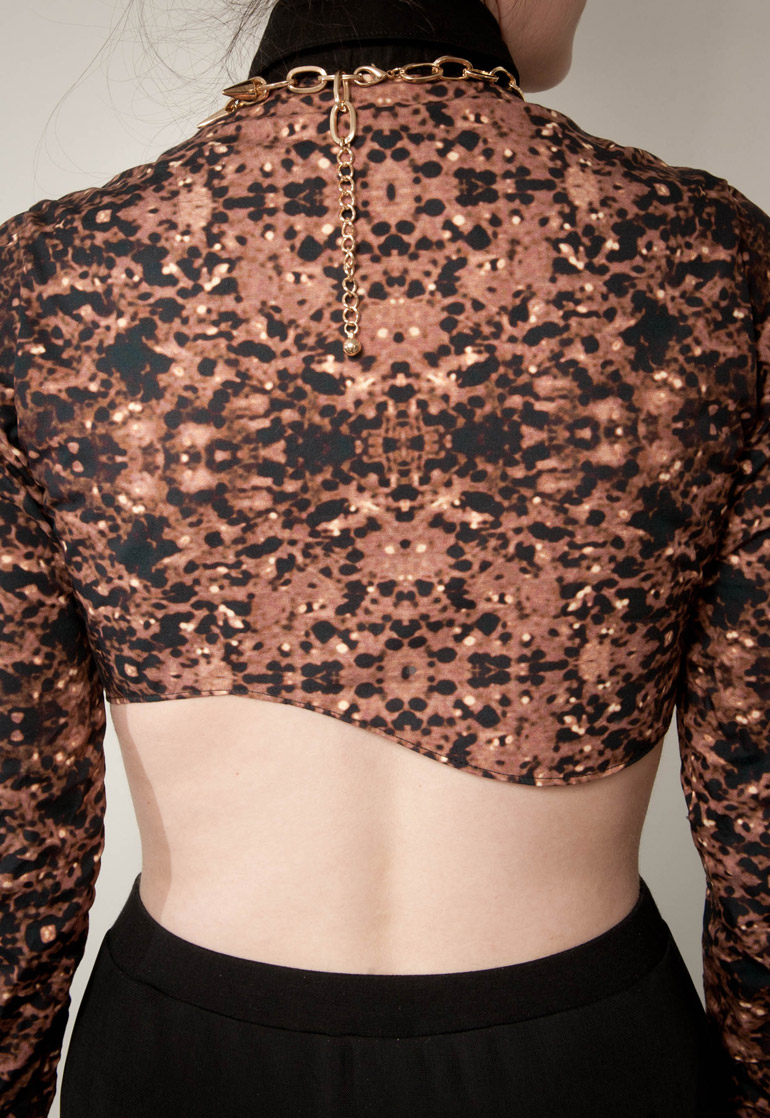 FAIIINT Brain Print Shirt Bodysuit / Vero Moda Mesh Maxi Skirt / ASOS Spiked Choker
This shirt bodysuit was from one of the last collections I did as part of my degree, I think it's one of my favourite things that I made during my 3 years there, it's quite simple, but I like that, as it lets the print do all the talking. For this same reason, I've paired it with just a plain maxi & minimal jewellery here.
I'm not usually much of a print person, but we had to use print for that particular project & typical of me, I had to pick something slightly dark & gory! I've altered the colours & it's been slightly manipulated, but the print is actually an image of brain tissue under a microscope, I saw it & knew I had to use it, I thought it was so beautiful! I'm hoping to have some spare time soon to get some more fabrics printed & make a few more pieces with the same print, as I think it'd look great as a draped dress or pair of leggings & I really like the thought of it as a lining for a jacket too.
On a separate note, apologies for the lame hiding behind my hair pose, my skin is still totally ruined & this is the only angle it looks remotely decent from. I feel awkward enough in front of a camera when I look nice, let alone when I'm feeling a total mess, but I felt some outfit posts were so long overdue that I really should do some anyway, especially as my skin is showing no signs of healing just yet. For those wondering whats wrong with it, I switched to a different pressed powder, my skin had an awful reaction to it & came out in a rash & lots of spots. I then brought some spot treatment gel to fix it, my usual one wasn't in stock & I wanted it sorting quickly so I brought a different brand, left it on overnight & woke up with burns, scabs & holes all over my face where it had been! It's scared my skin quite badly & some of the holes were so deep that even now, about 2 weeks later, they are still raw! Fingers crossed it gets better soon…