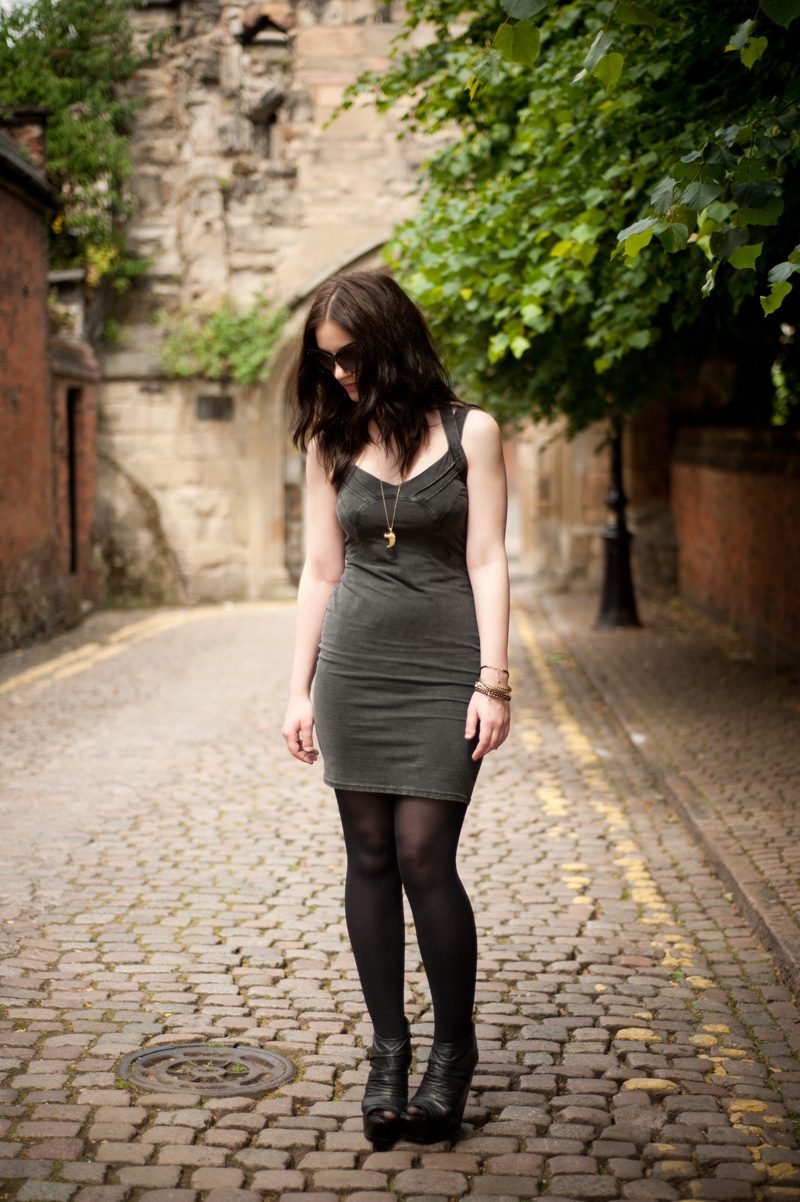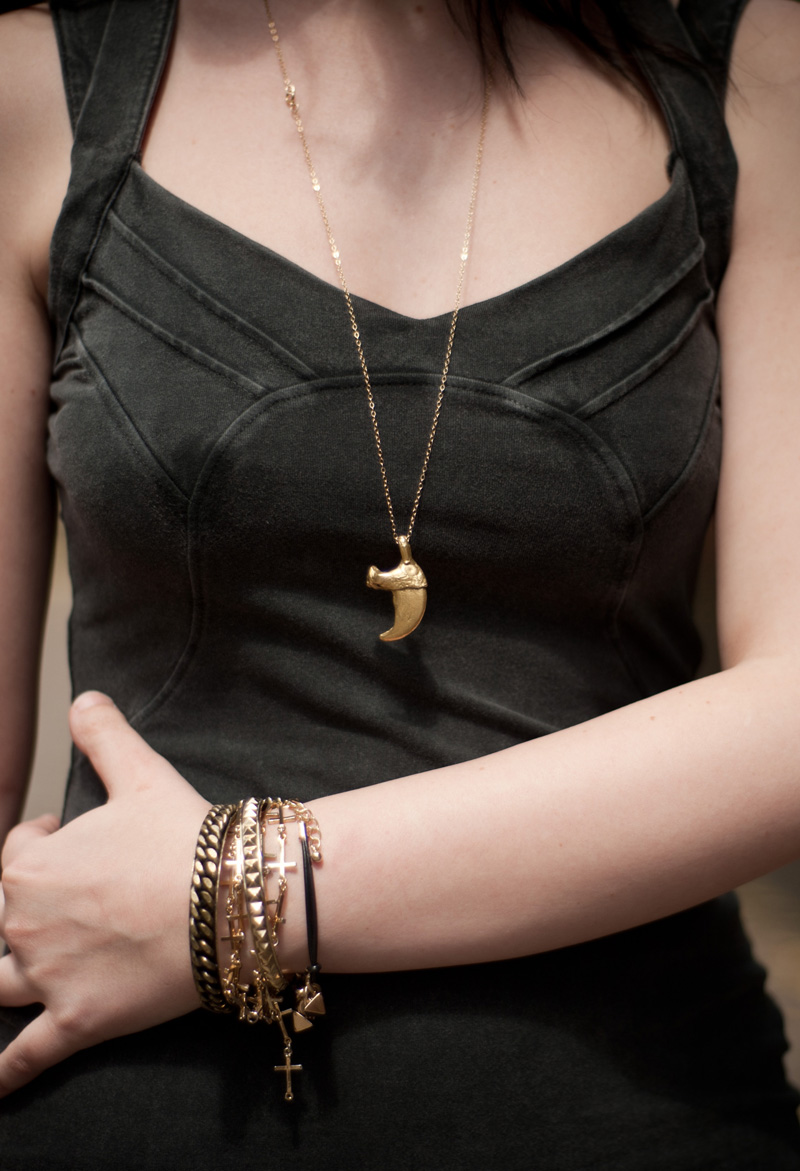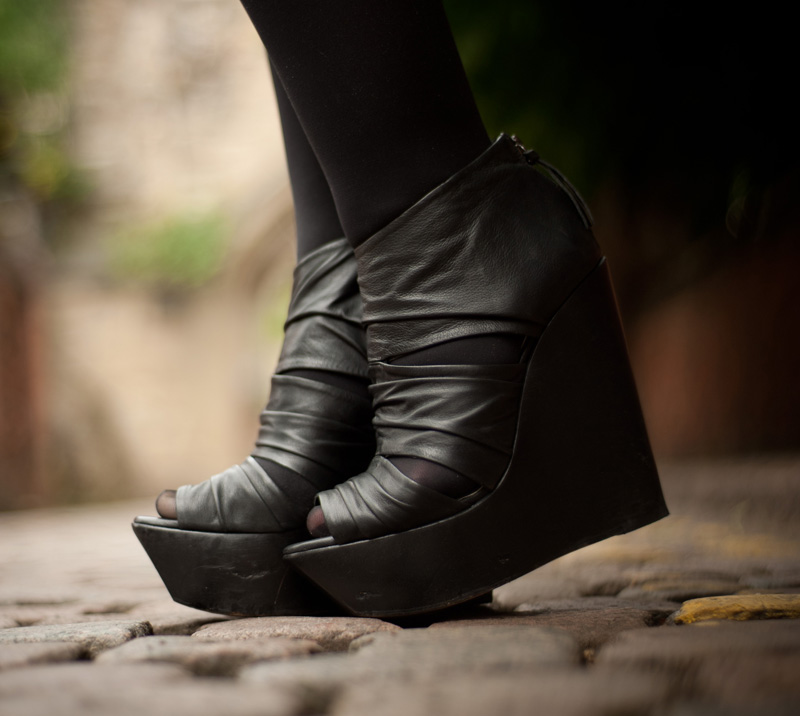 ASOS Acid Wash Dress / Lux Coronette Lion Claw Necklace / Forever 21 Chain Bangle / ASOS Stud & Leather Bracelet / Dyrberg Kern Studded Bangle / CC Skye Crosses Necklace (worn as bracelet) / All Saints Sunglasses
This necklace from Lux Coronette is one of my favourite pieces of jewellery. Cast from a real lions claw & made from recycled bullet casings, I think it's really unique & I love the idea of something so destructive being turned into something so beautiful. I'm a Leo, so I feel like it's a good talisman for me & I've become incredibly attached to it. I don't actually believe in horoscopes/star signs at all, but I love the idea of them & the mythology that goes along with them, plus I'm often told I'm quite cat-like, so maybe there's a little something there!
The very yellowish gold colour of the casings is really unique too, and the fact it's in no way plated & will not discolour is a huge bonus to me. I hate getting attached to wearing something, only for it to become discoloured & unwearable within a month or so. It's the main reason I mostly steer clear of cheap jewellery. I made an exception for this Forever 21 chain bangle though, it was too cheap to pass up & once it discolours I'm going to spray paint it matte black, I think it'll look just as nice like that & hopefully that will get me a few more wears out of it!