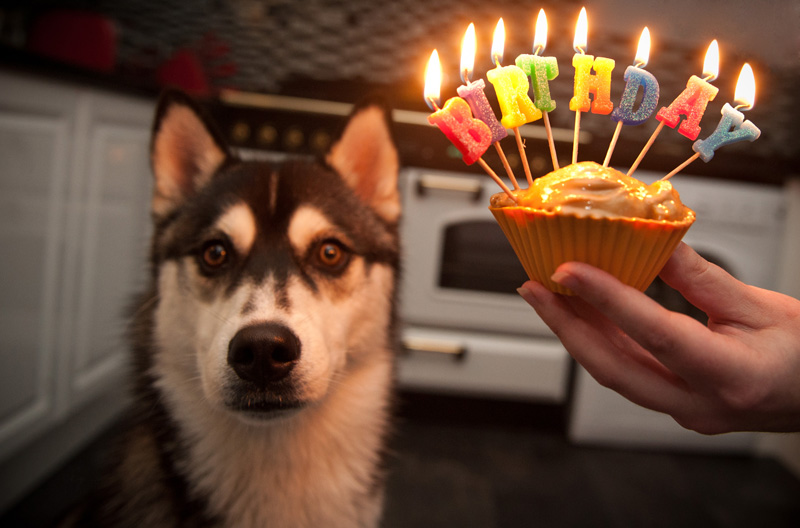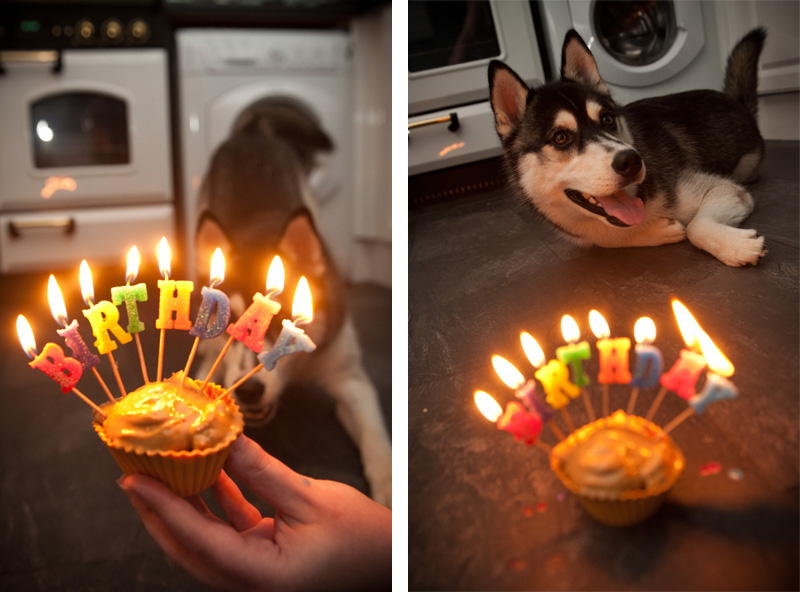 Yesterday was Nico's very 1st birthday! I thought that seeing as that he is such an important part of my life, he deserved his own little birthday post! I made him some cheesy biscuits & banana + honey muffins with peanut butter frosting (his favourite!) for his presents, so today he is sleepily lying around, fat & happy!
I actually can't believe we've had him for almost a year now, it seems nowhere near that long & I couldn't imagine my life without him in it now. I've wanted a husky since I was little & although he can be a bloody nuisance sometimes, he has definitely lived upto my expectations! He makes me laugh every single day with his silly husky ways, he will greet you as if he's not seen you for years even if you've only been gone 5 minutes & he knows exactly how to cheer me up if I'm stressed or having a bad day with plenty of cuddles & kisses. He is one of my best friends, extremely spoilt and I probably talk to him way more than I should (it's half his fault for talking back!) but I wouldn't have it any other way!
I thought it'd be nice to make a little montage of the pictures we've taken of him over the past year to celebrate, so here you are, in order, Nico from a few weeks old & the day we picked him up at 8 weeks old right upto now…

And lastly, my favourite photo of Nico so far, he just looks so at home in the snow!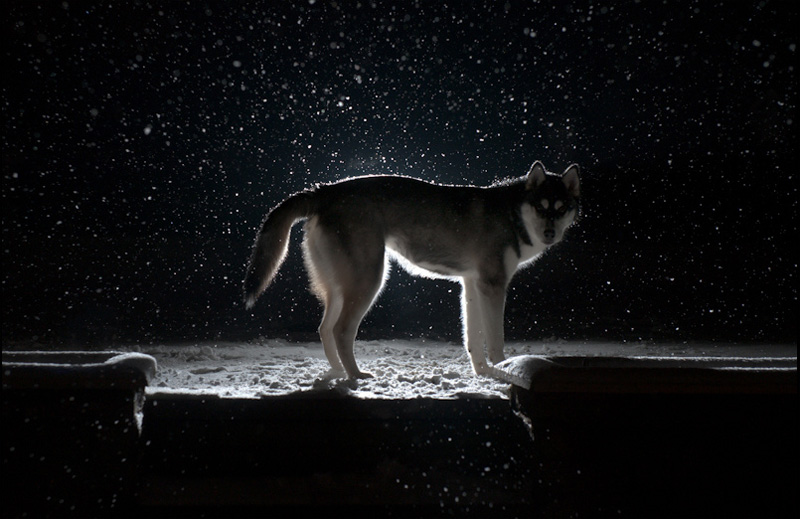 PS: Sorry for the huge amount of photos, it was too hard to narrow them down any further! If you've still not had your fill of Nico after all of those, you can find even more photos of him on my Instagram (Username: faiiint) & on the boyfriends Flickr!