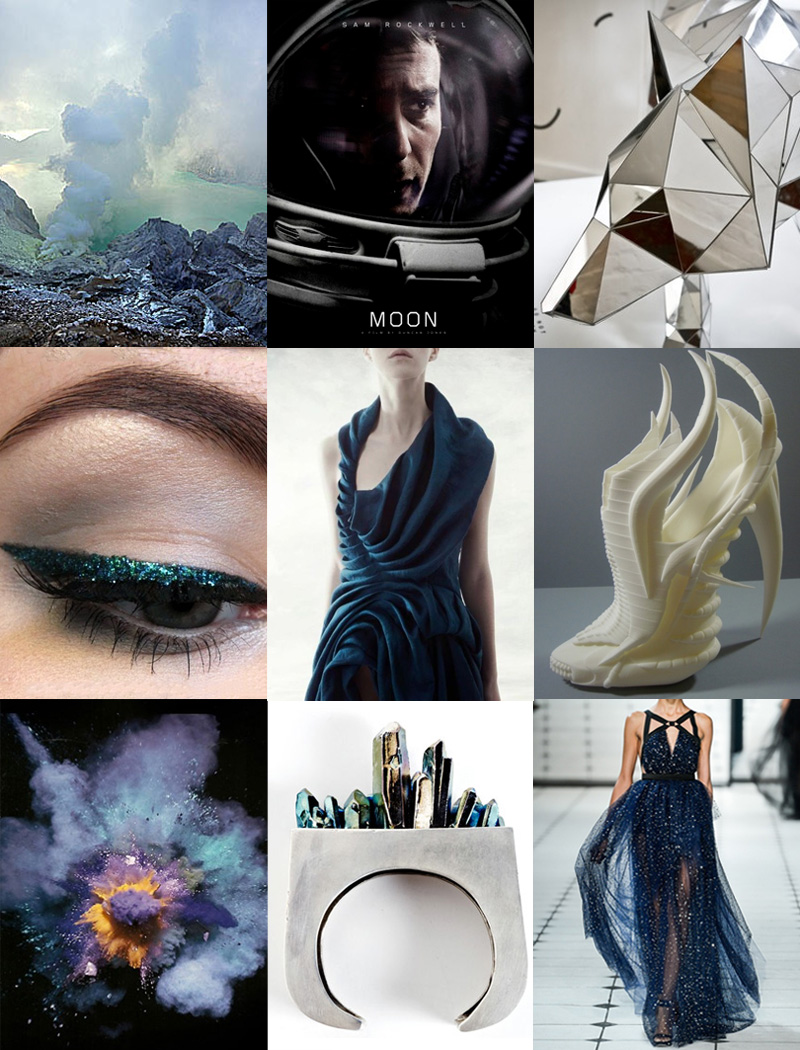 #1 : Timothy Allen Mount Ijen Indonesia / Haven't been able to stop looking through this blog, so many incredible photos… This is my favourite, I love how alien & otherworldly it looks…
#2 : Unused movie poster for Moon / Moon is one of my favourite recent sci-fi movies & if you haven't seen it, you really seriously need to!
#3 : Arran Gregory wolf sculpture / I love this guys illustrations, but it's his geometric animal sculptures that have really blown me away, I'd love this wolfy one!
#4 : Glitter winged eyeliner / Such a tiny detail, but really quite striking!
#5 : Yiqing Yin / This leaves me speechless, utter perfection & so incredibly beautiful!
#6 : Janina Alleyne 'Exoskeleton' 3D Printed Heels / Again, these are breathtaking & printed using a 3D printer?! Can't get much more sci-fi than that!
#7 : Nick Knight 'Explosions' / Knight is one of my favourite fashion photographers & I love this series, beautiful, chaotic, perfect!
#8 : Pamela Love crystal cuff / Still craving one of these…
#9 : Jason Wu S/S 13 / I'm not usually a fan of his, but I fell in love with this dress as soon as I saw it!
10 Favourite / Most Played Tracks This Week…
Click to open in Spotify : [ Playlist for 23.09.12 – 30.09.12 ]
#1 : Daft Punk / The Game Has Changed
#2 : These New Puritans / We Want War
#3 : Klaxons / Atlantis To Interzone
#4 : The Rapture / Don Gon Do It
#5 : Clinic / The Return Of Evil Bill
#6 : Foals / Cassius
#7 : McLusky / Lightsabre Cocksuking Blues
#8 : Future of The Left / The Hope That House Built
#9 : Alpines / Cocoon
#10 : The Flaming Lips / Yoshimi Battles The Pink Robots Part 1