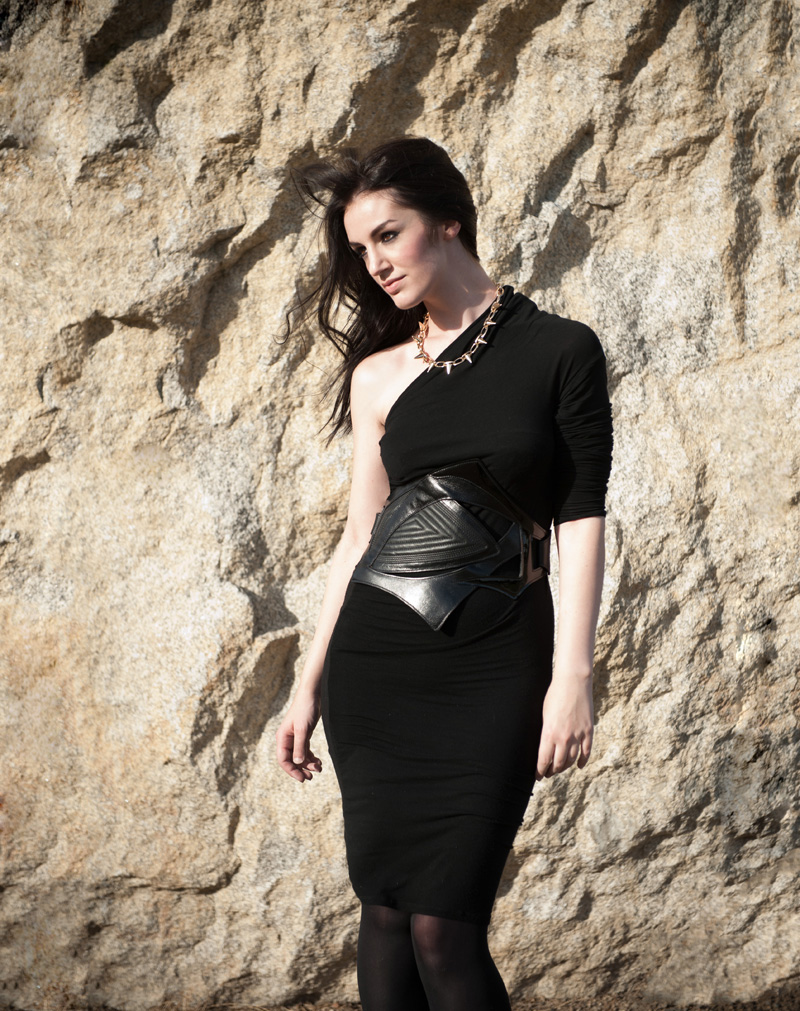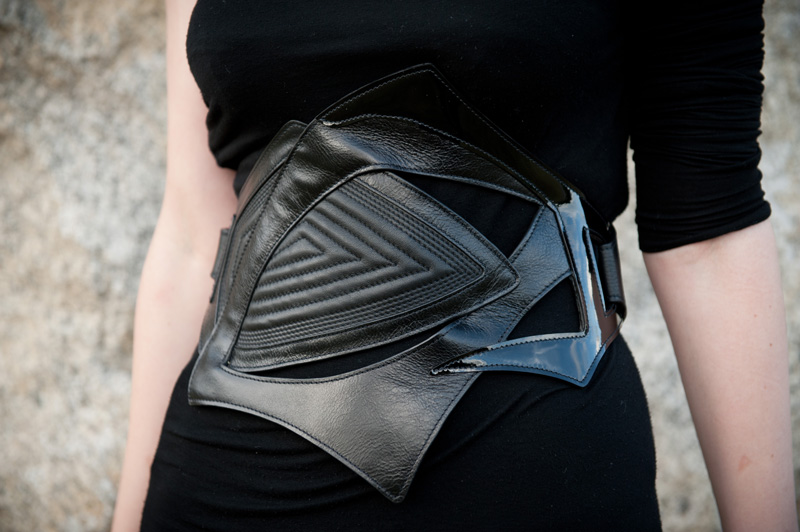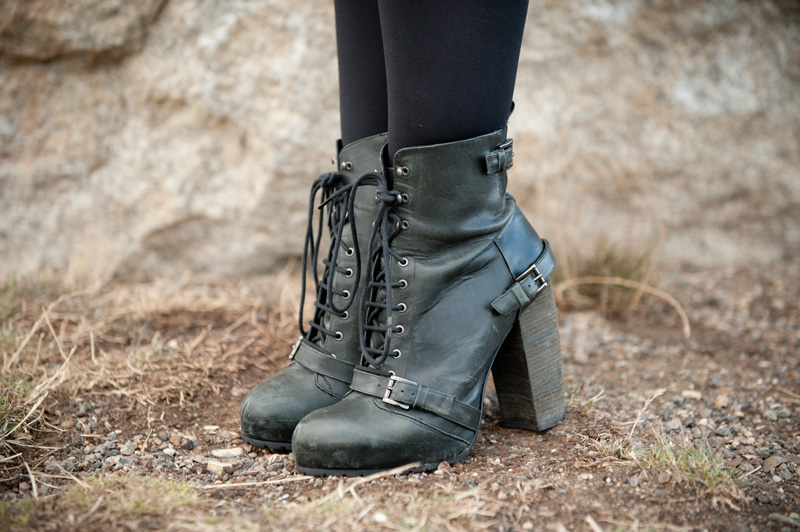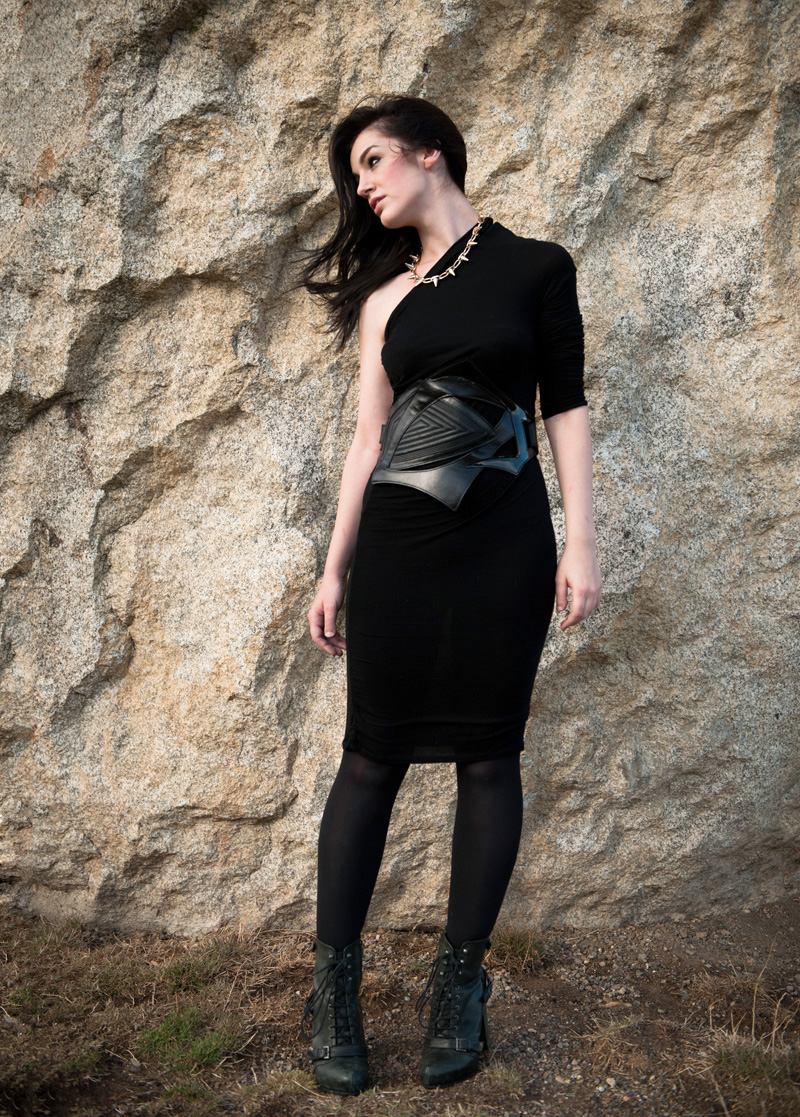 Bracher Emden for Jean-Pierre Braganza Leather Belt * / Costume Dept. Asymmetric Dress / ASOS Spiked Choker / Topshop Boots
This belt from Bracher Emden makes me feel like a super hero in disguise, it's one of those things that as soon as you put it on you morph into this super confident, kick ass type of character. The width & tightness make it impossible to slouch, so you are automatically given a more confident posture, but it's the unusual angular shape, mix of textures & geometric slices that really make a statement. Like all of their bags it's beautifully constructed in the most gorgeous leathers & has the signature magnetic fastening to the back, making it look super slick from all angles. I love that all of their pieces are very statement making without being too fussy, even though they're often intricately detailed, the tone on tone colours & graphic shapes keep them looking very clean & minimal too.
I kept the rest of the outfit pretty simple & in keeping with the super hero kind of theme, chunky boots & a hint of spikes was all it needed. I love this dress from Costume Dept. it's really basic but the asymmetric neckline makes it that little bit more interesting. I brought it from the sale on ASOS, having never heard of the brand before & have since been unable to find hardly any of their other pieces, they don't even appear to have a website. It's a real shame, I'd love to see what else they have to offer & would gladly buy more pieces if they're anything like this dress.
How awesome is this huge boulder we found in the middle of a park? I love how it looks as though it could be the middle of some barren desert, except we're actually in the middle of a city! It was also ridiculously windy despite the bright sun, which is why my hair is having a 'Something About Mary' moment in the first image…