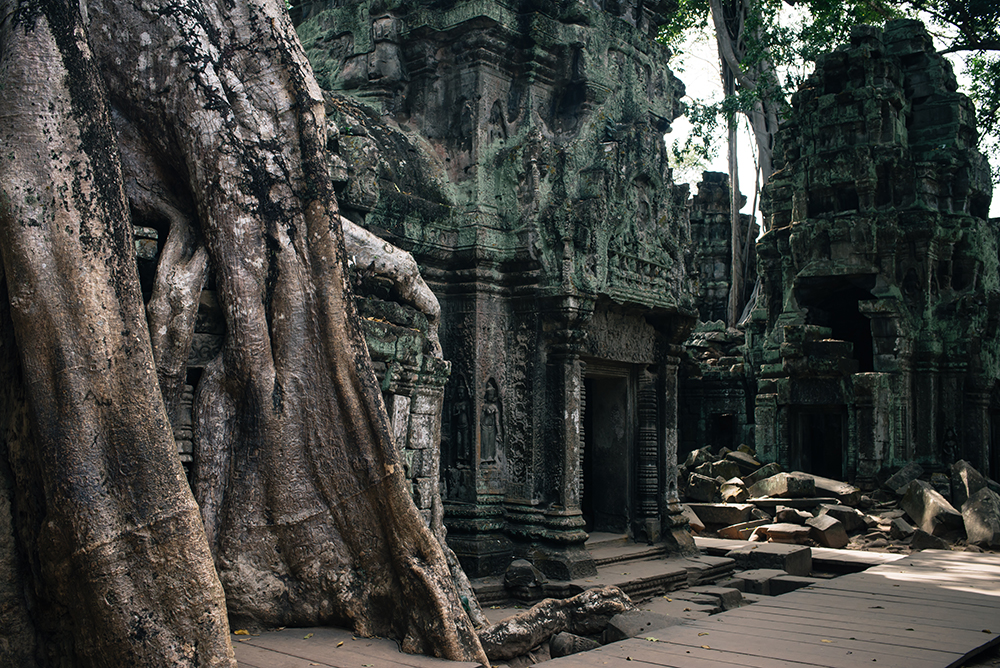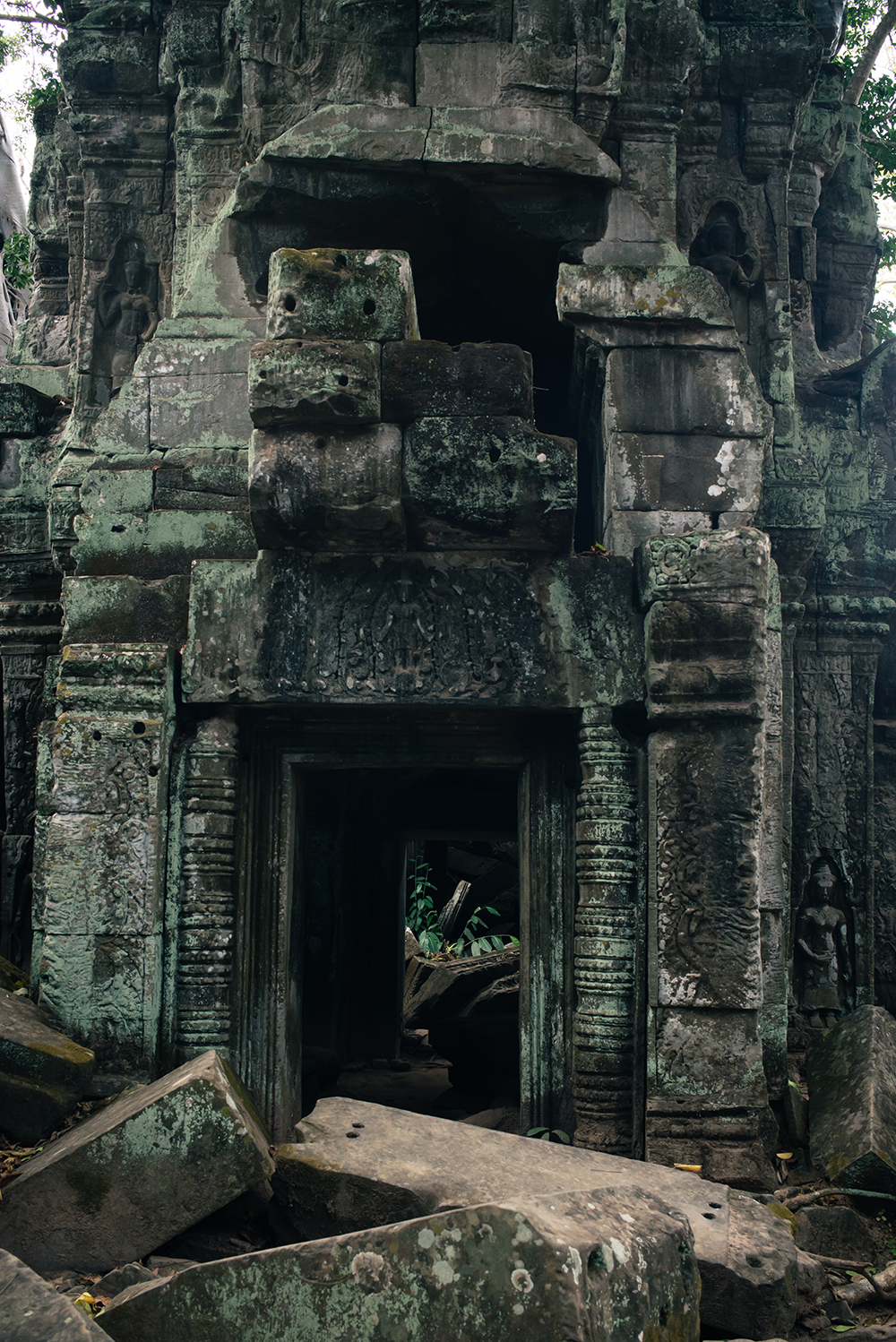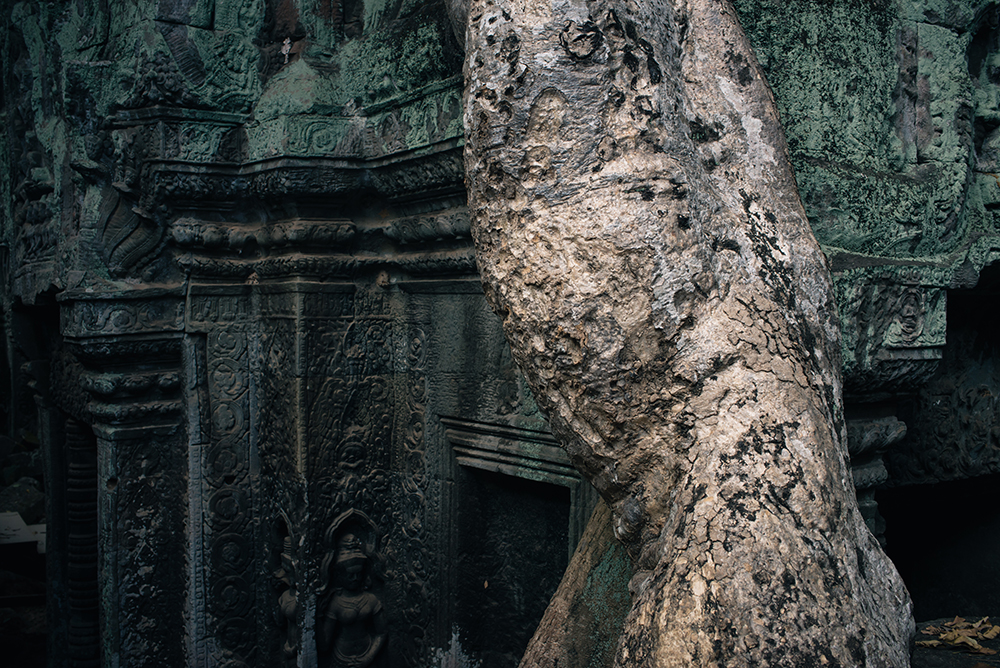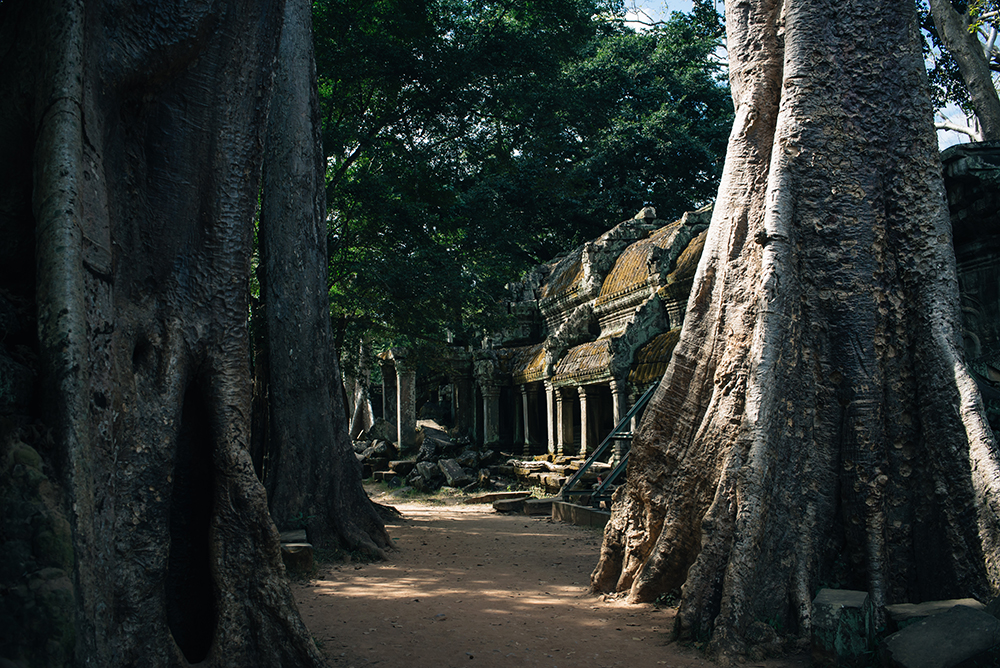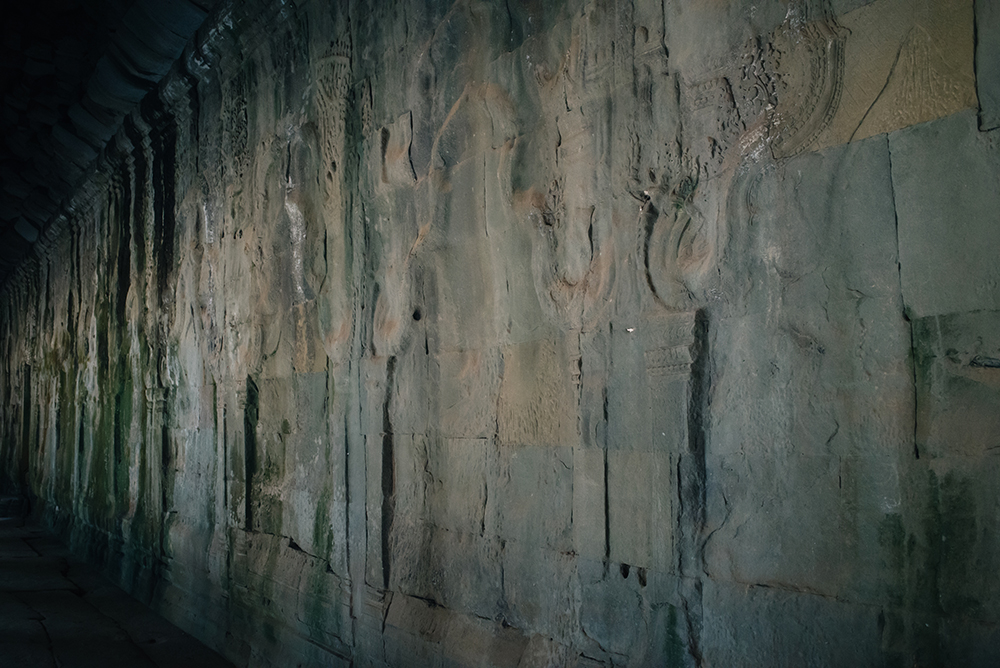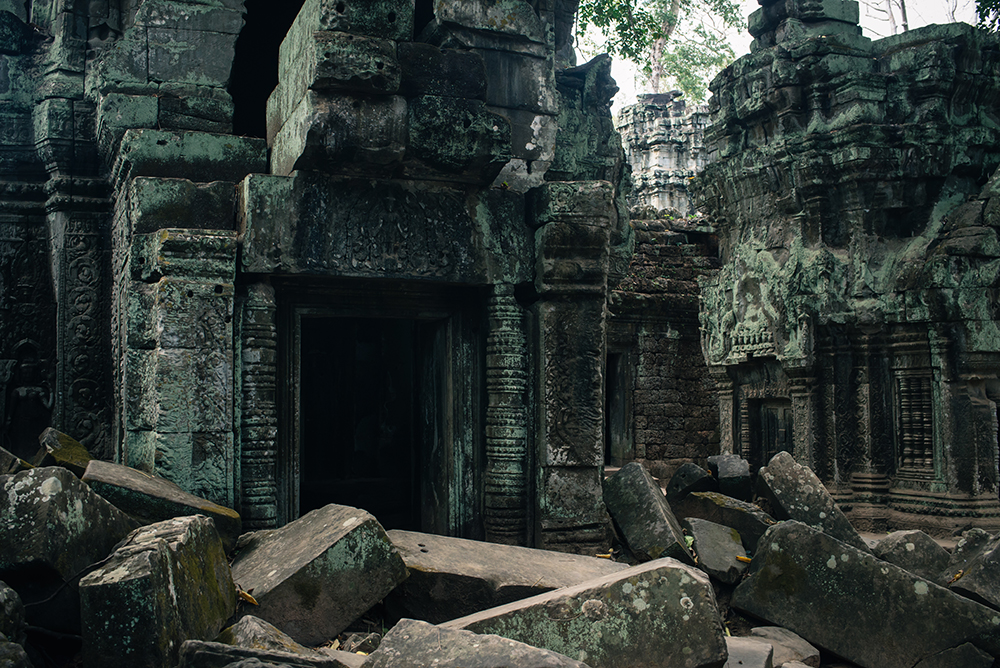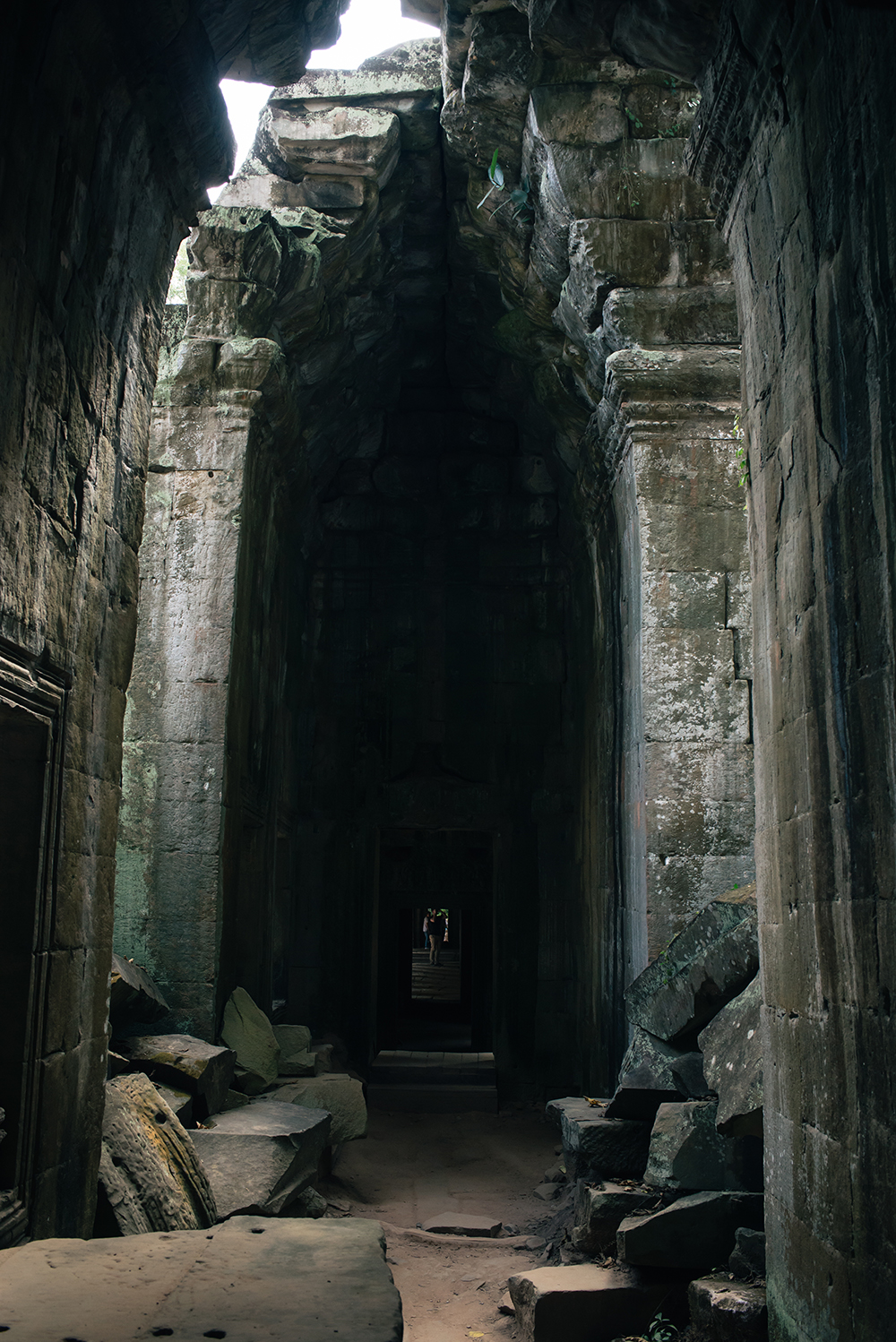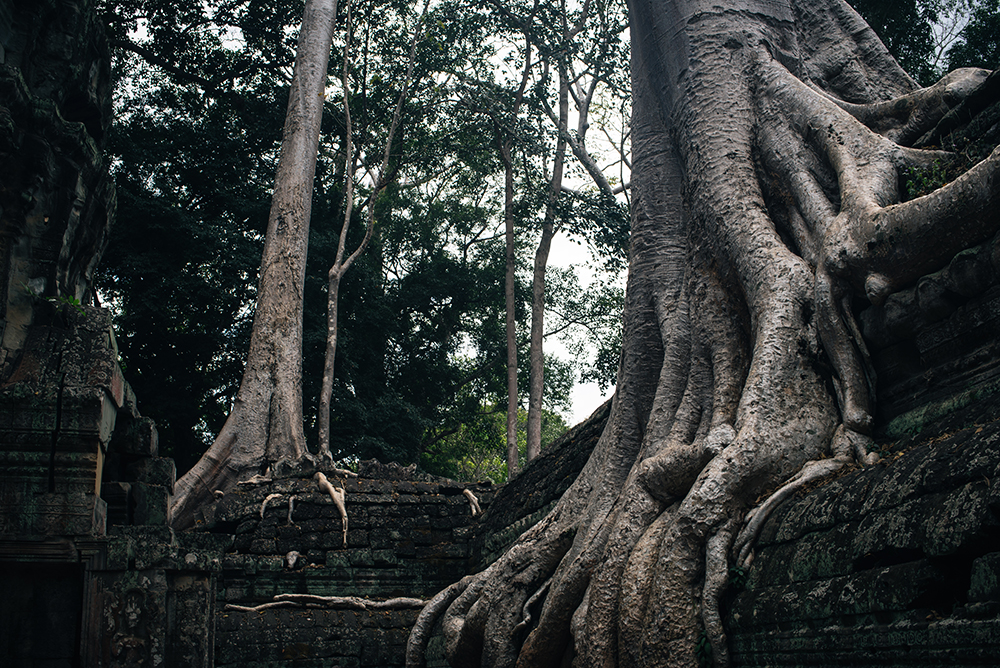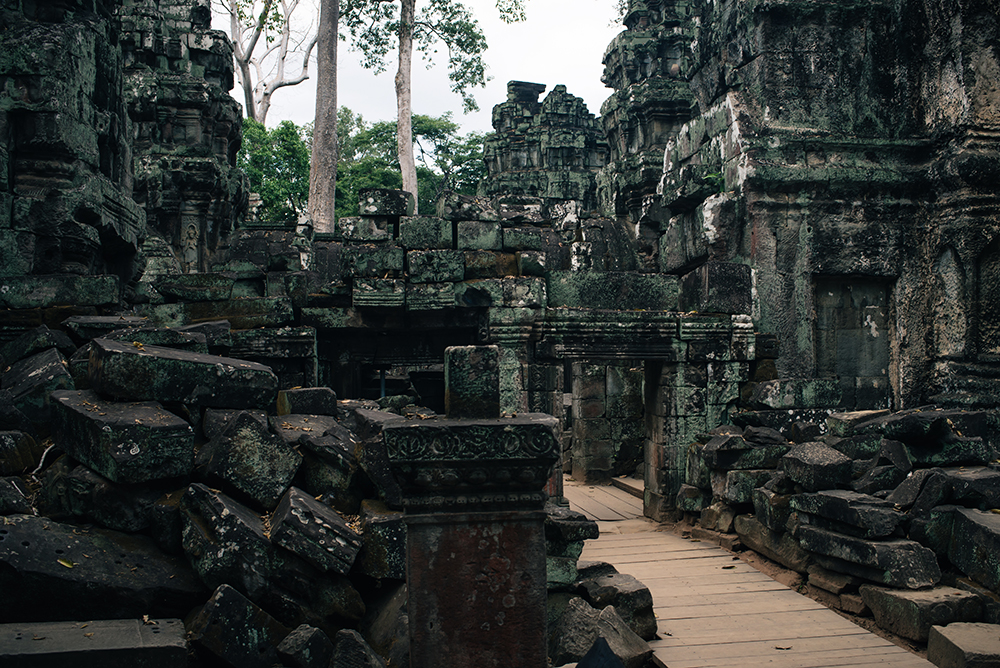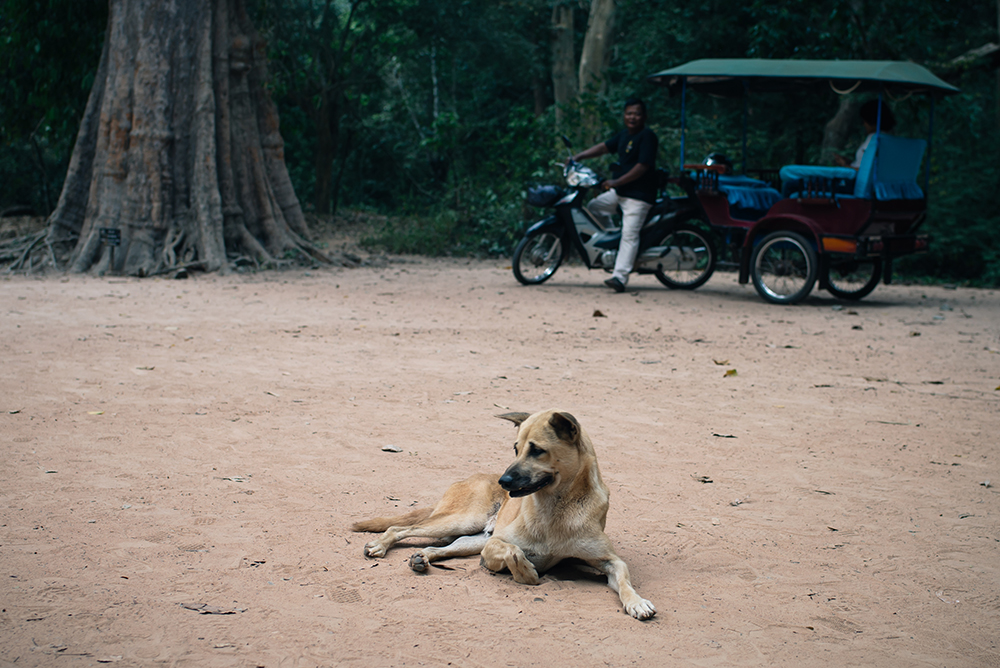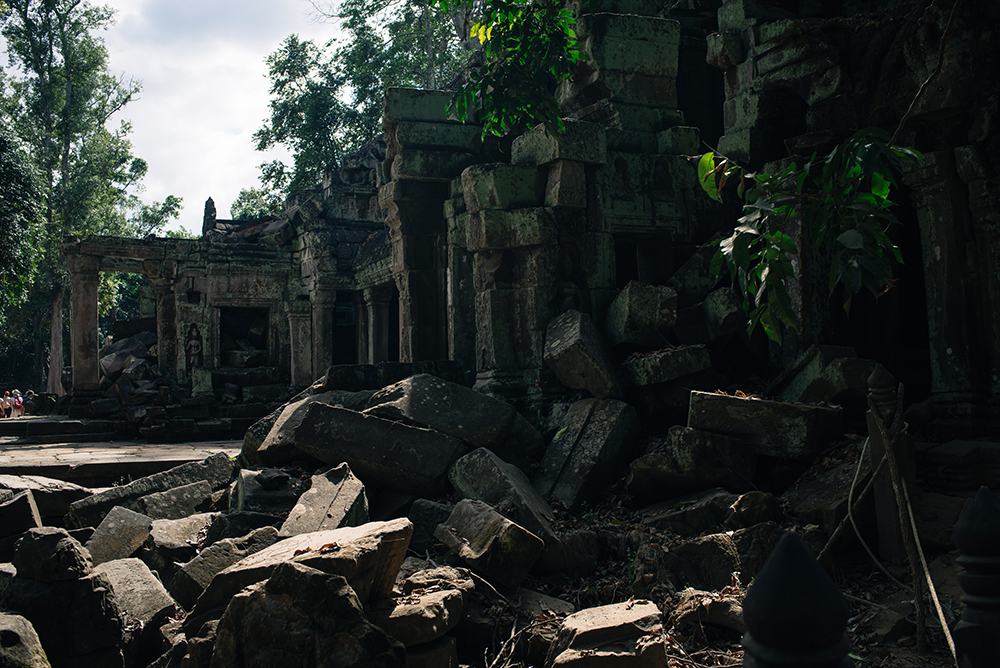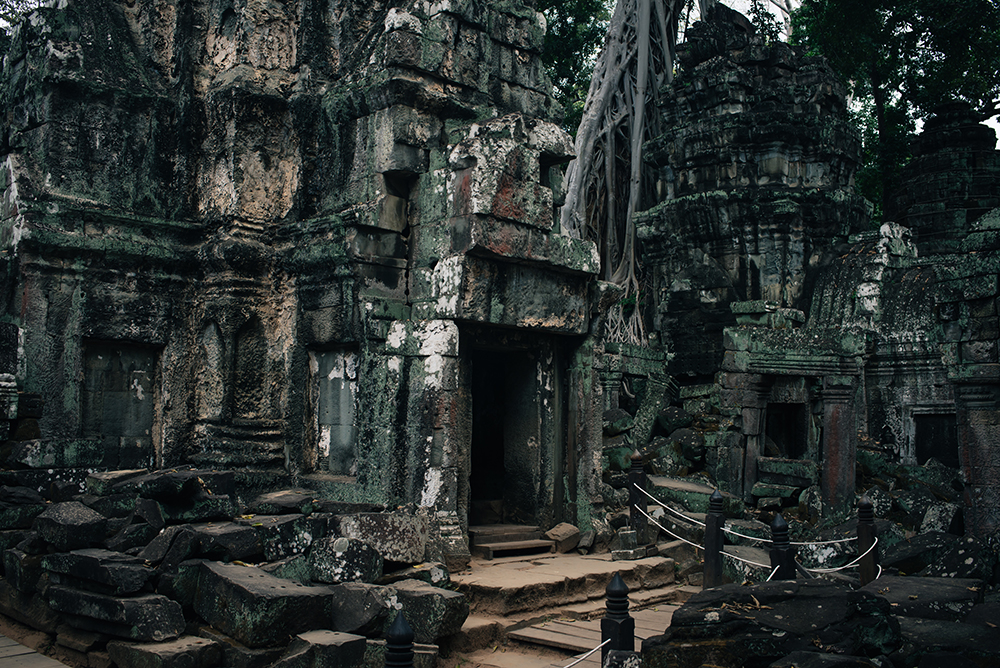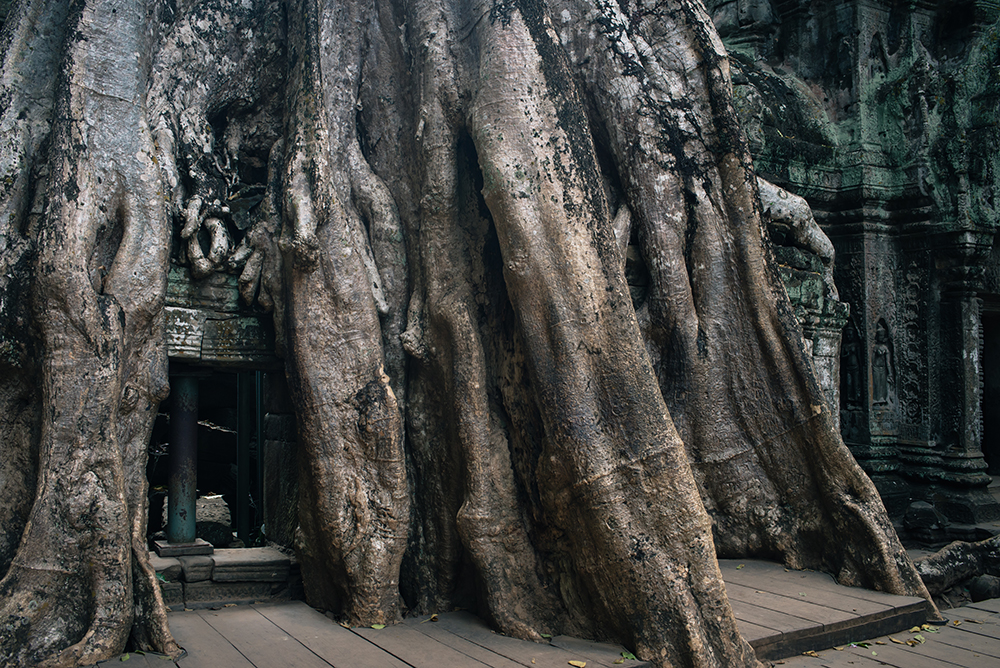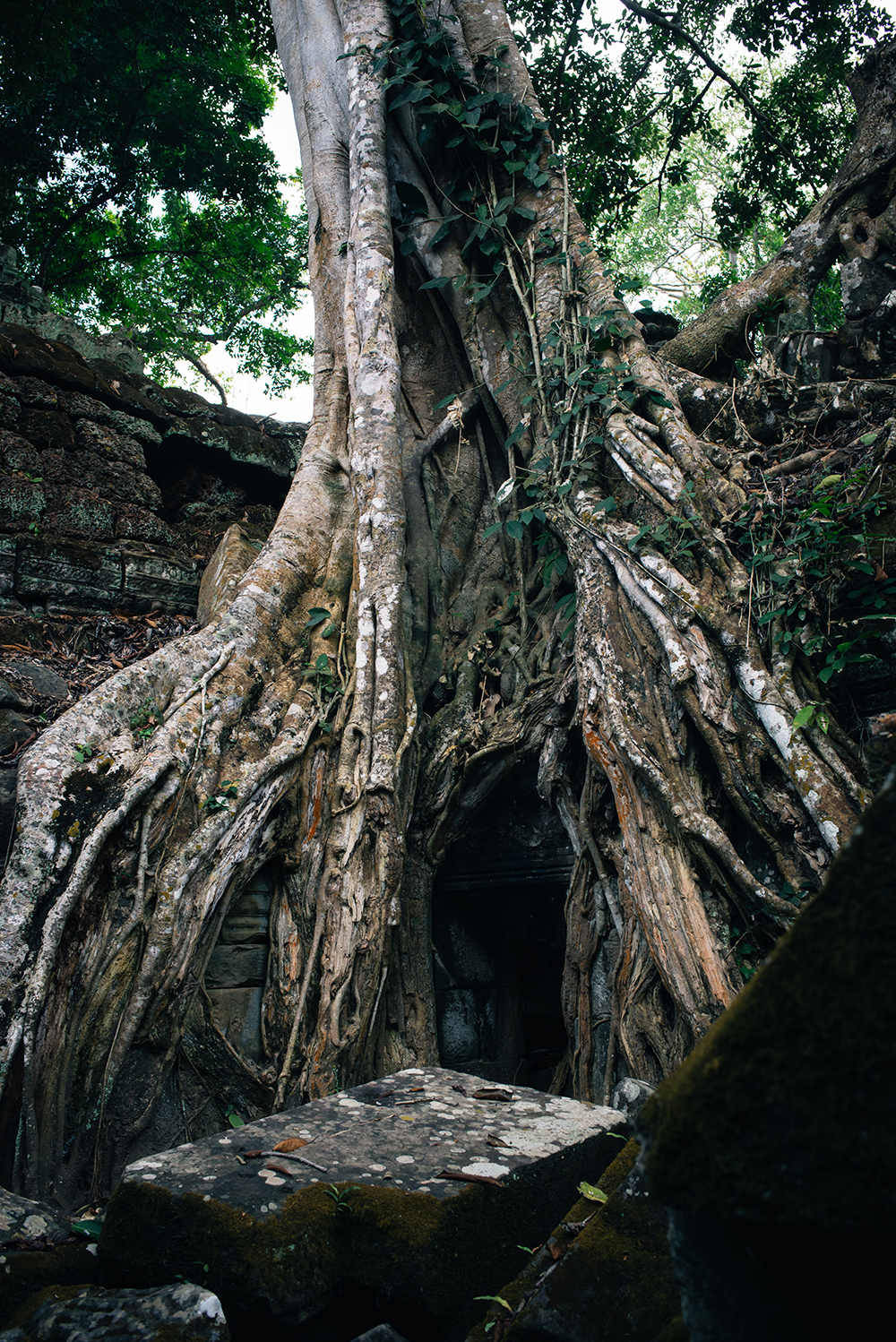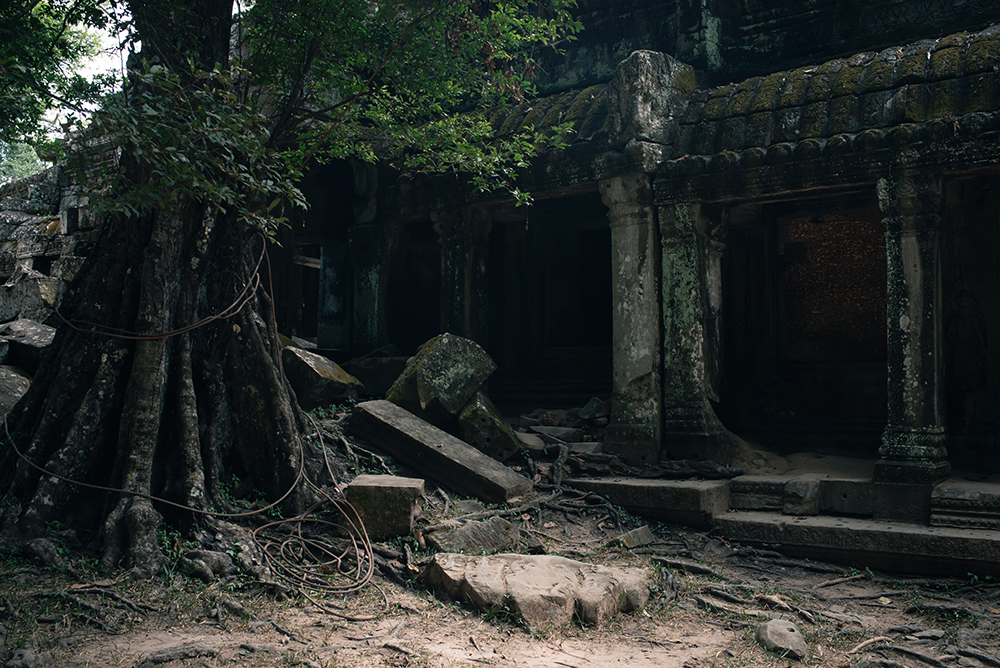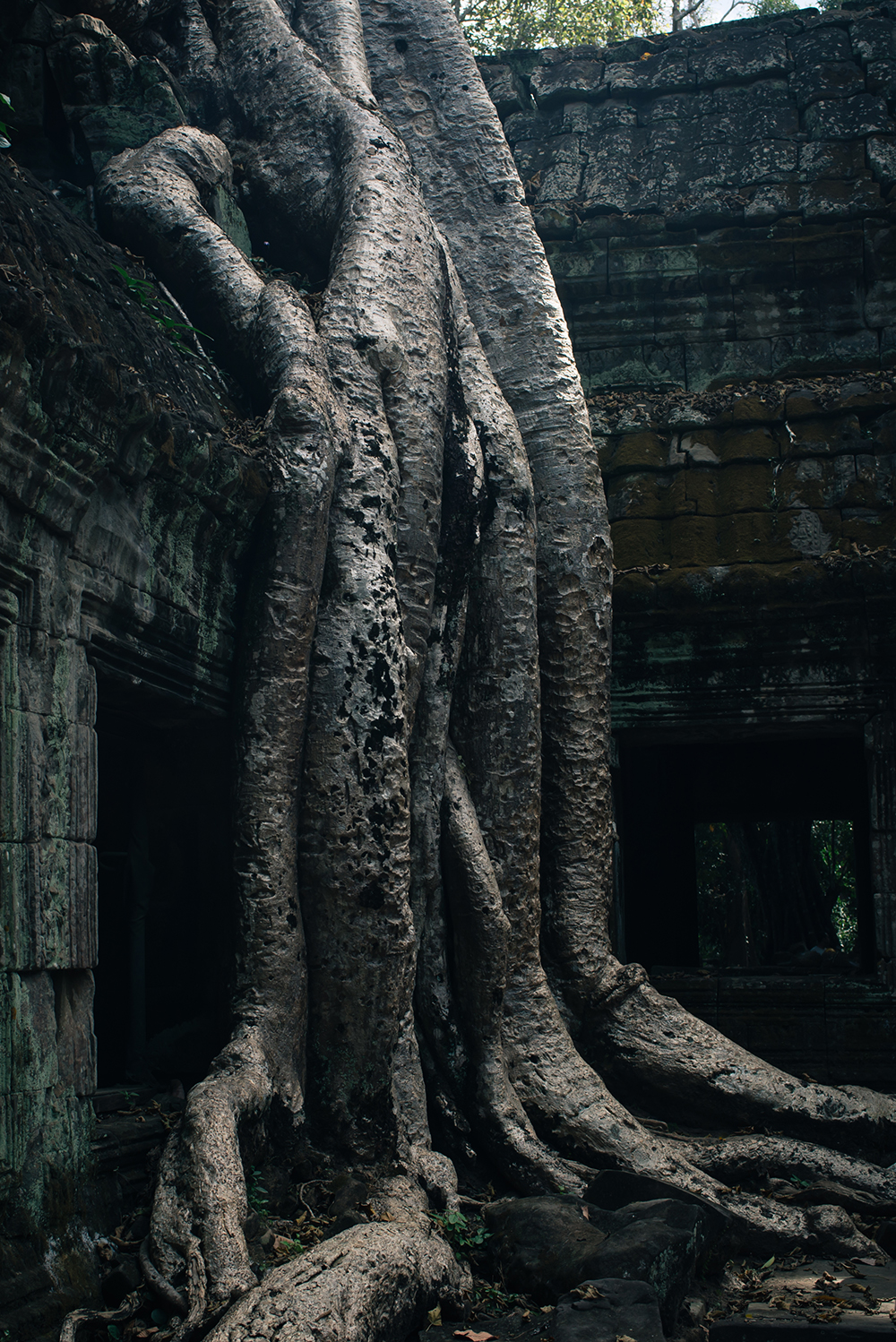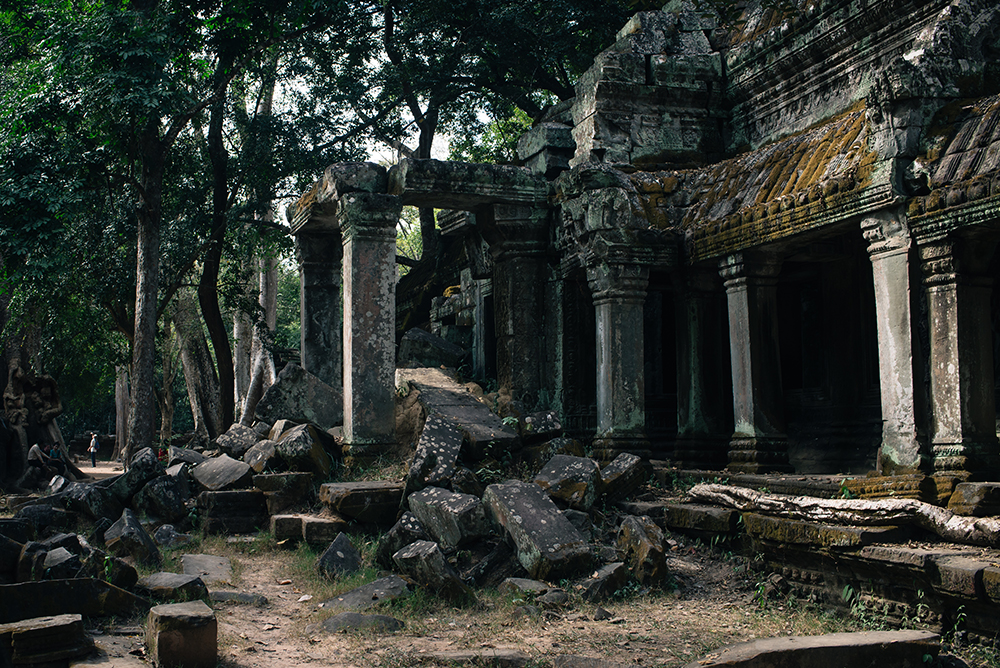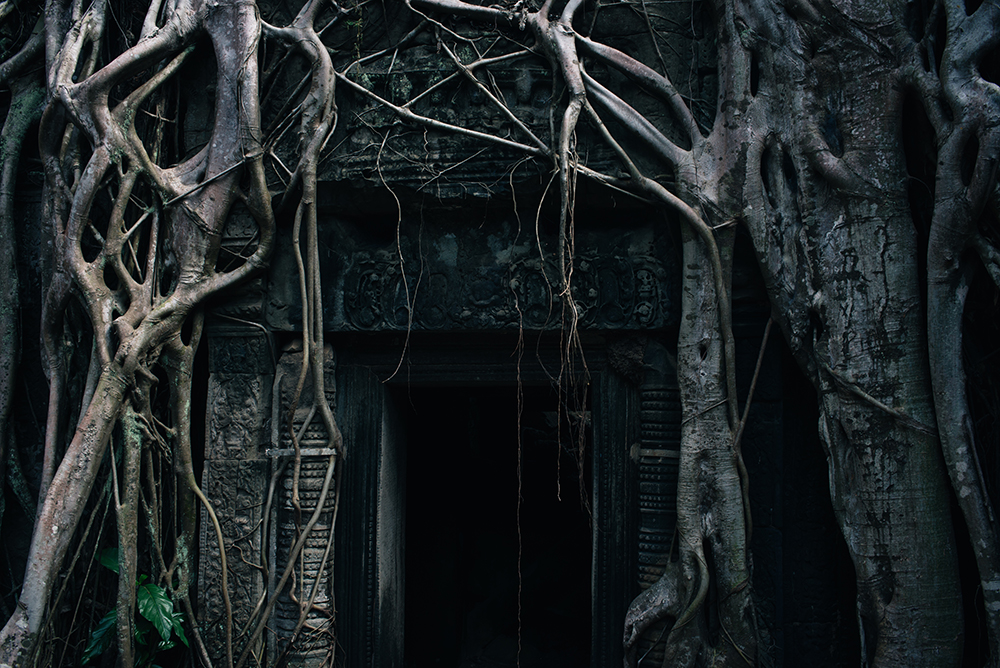 Ta Prohm / Siem Reap, Cambodia
Out of all the temples we visited whilst we were in Siem Reap, Ta Prohm was my favourite. Nestled amongst the ancient trees, this magnificent structure rises up. Abandoned and left to ruin by those who built it, its crumbling frame now becoming steadily reclaimed by the jungle surrounding it. Heavy, twisted tree roots creep down the moss covered walls as if melting in the heat of the sun, and tendrils spill over doorways and snake around pillars, smothering its remains.
Whilst walking around Angkor Wat filled me with an open-mouthed sense of awe, Ta Prohm left me feeling completely enchanted. Inside the temple complex it feels as if you've stumbled into a place where time has stood still, where each corridor, doorway and fallen brick seem to tease the possibility of discovery. I can only imagine what it must have felt like for those explorers who first uncovered it, but here you're given that rare opportunity to get a small glimpse into that feeling of wonder for yourself. As it featured prominently in the first Tomb Raider film, it's often referred to as the 'Tomb Raider Temple' by both locals and tourists alike. I must admit, being a huge fan of the games as a teen, I definitely felt like I was getting to live out all of my Lara Croft tomb raiding fantasies here!
Many of the rooms and passages through the temple are now impassible, blocked by jumbled piles of stone and the remains of long-dead trees. Wandering down a dark hallway and emerging into a small courtyard to find all other routes blocked, really adds to the sense of adventure and discovery, especially when there are no crowds to follow. We reached Ta Prohm around mid-afternoon, and this seemed like an ideal time. It was quiet and peaceful, with small groups spread out across the large site, a world away from the bustling crowds we found at the other temples we visited that day. This was a happy accident for us, but if you can, I'd reccomend trying to time your visit to arrive during the least busy times of the day. It's so worth the extra planning to experience the site at a slower, more relaxed pace.
If you're only in Siem Reap for a short while, Ta Prohm and Angkor Wat should be at the top of your list. Both are unmissable and extraordinary in their own unique ways and you should allow yourself plenty of time to get lost amongst the walls of each.