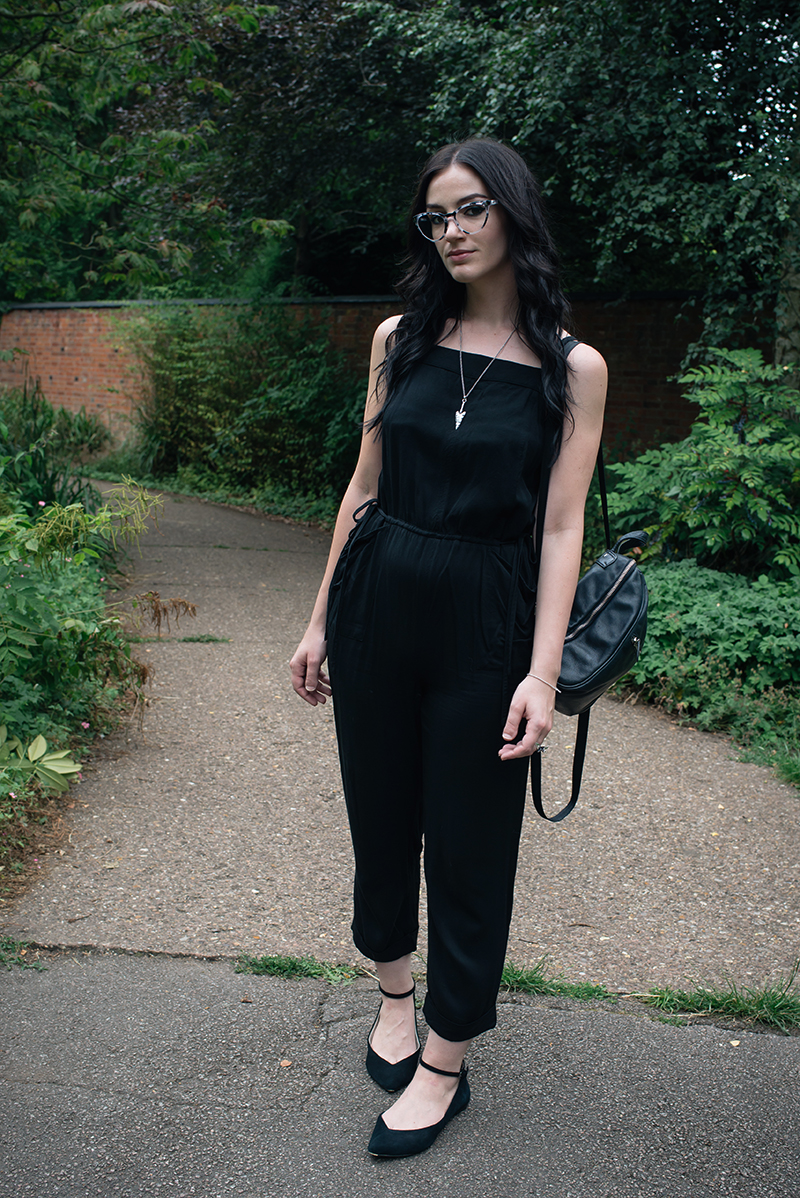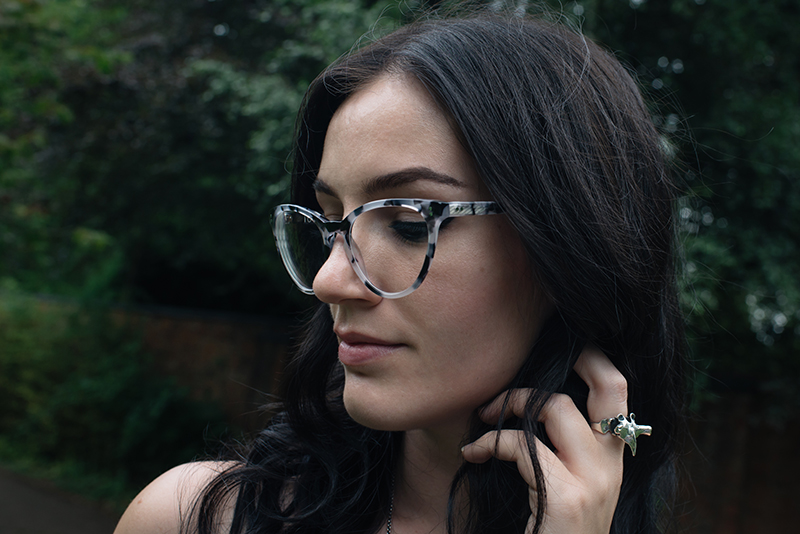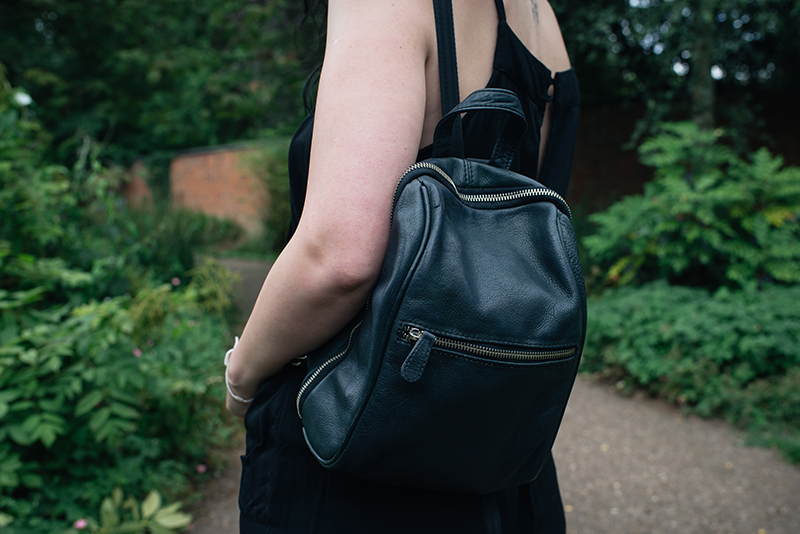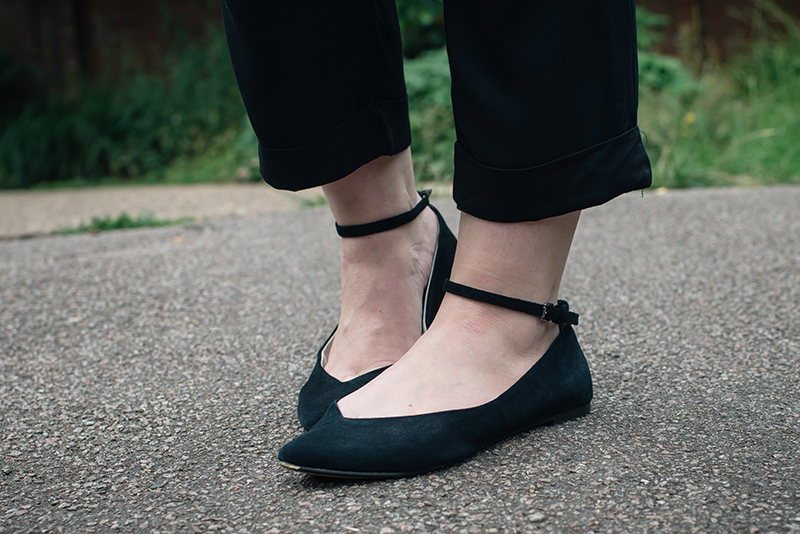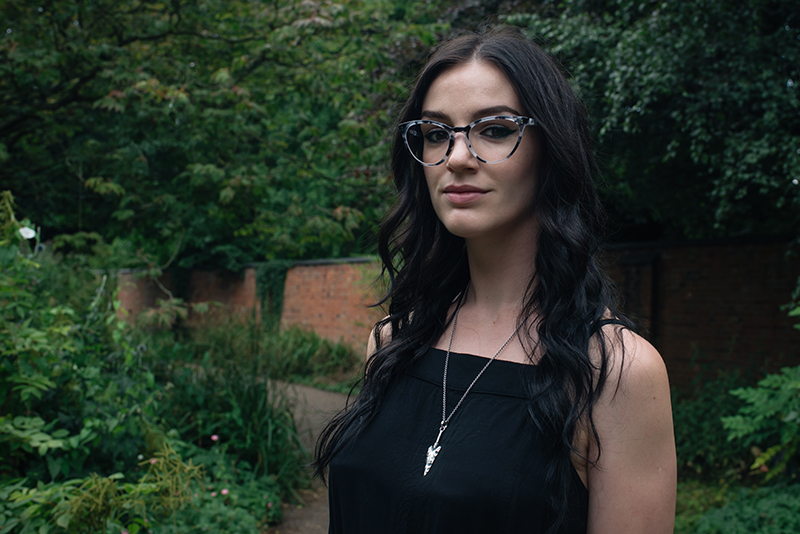 IOLLA 'Muir' Smoke Tortoise Glasses * / Warehouse Jumpsuit / New Look Backpack /
Toilworn Arrowhead Necklace / Toilworn 'Fortitude' Vertebra Ring / Topshop Flats
Over the past few weeks it seems I took a bit of an unplanned, accidental break from blogging. It's been a mixture of things. I've been ill with a stomach bug, my laptop's been on its last legs for months making editing photos almost impossible, it's been raining every time I've had a spare moment to shoot and honestly, it's been kind of nice to come home and not feel like I have to blog. I've always had these self-imposed rules I've set for myself when it comes to the blog, but it's been nice to not feel stressed about missing a posting day, or feeling like I need to post something, anything, just to keep it updated. Posts may get a little more sporadic around here, but I would always rather that than post something I'm not excited about, just to get something new up.
These new frames from IOLLA are definitely something I'm excited about though, and quite a step away from my usual comfort zone – not only are they not all black, they're printed too! I love a cat eye, but I usually tend to go for much more angular styles, instead of the rounded shapes those face shape guides always tell me I should choose. These 'Muir' frames are like a perfect mixture of both, they've got the nice upturned classic cat eye shape, but with a more rounded bottom giving them a much softer look. The unusual smoke tortoise colouring adds to this too, the splotchy print keeps the lines feeling soft and feminine, a world away from the harsh graphic lines I'm usually drawn to.
It's not often I fall in love with a print like this, and for the price and such high quality, it made them kind of impossible to say no to. All of IOLLA's frames are a standard £65 a pair, including prescription lenses and lens coatings, making them perfect for trying out a new style or picking up a special, more statement pair.