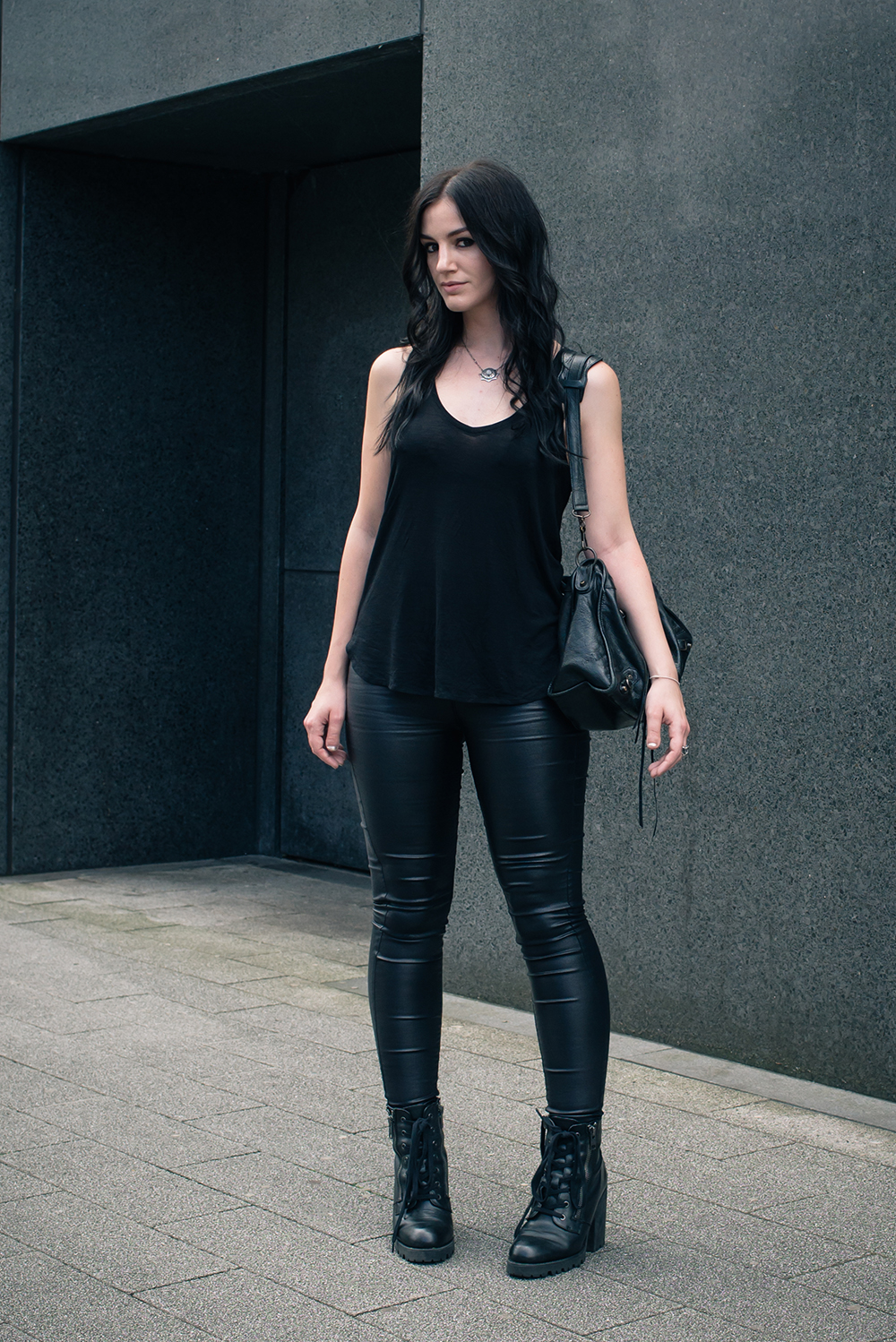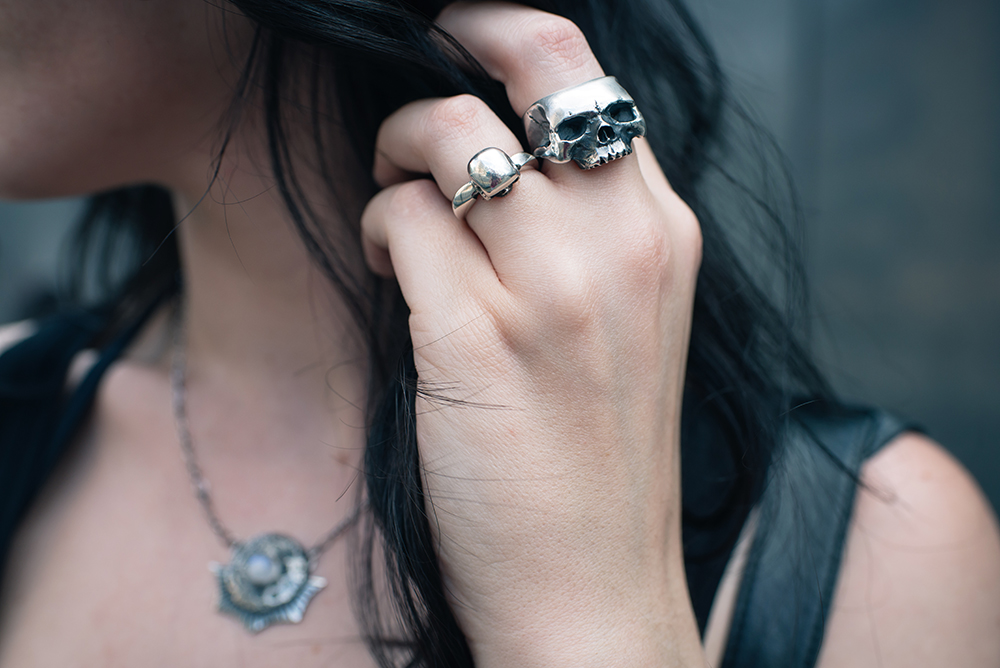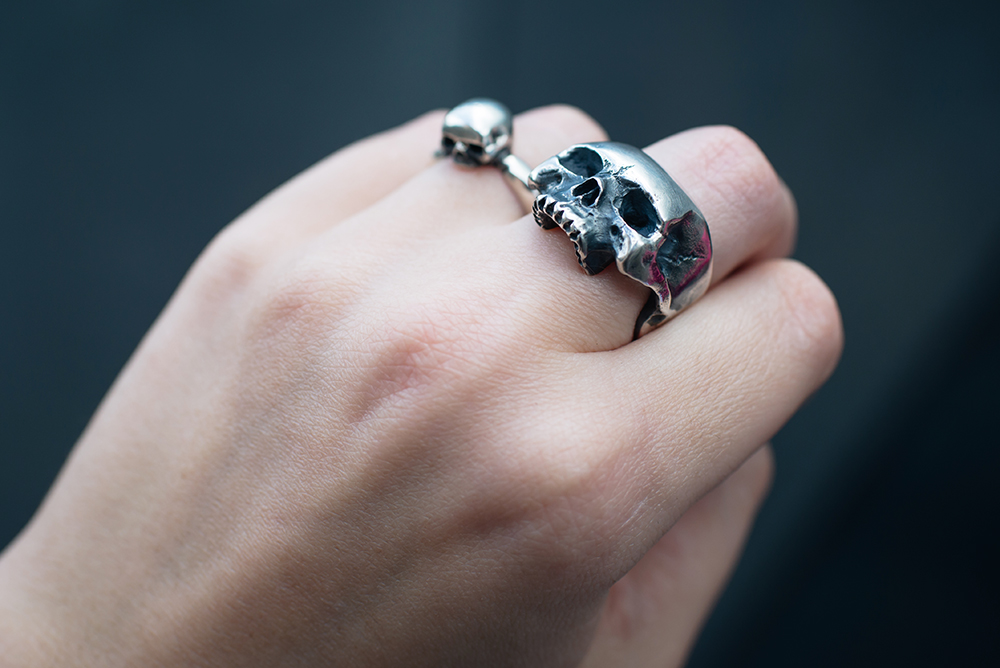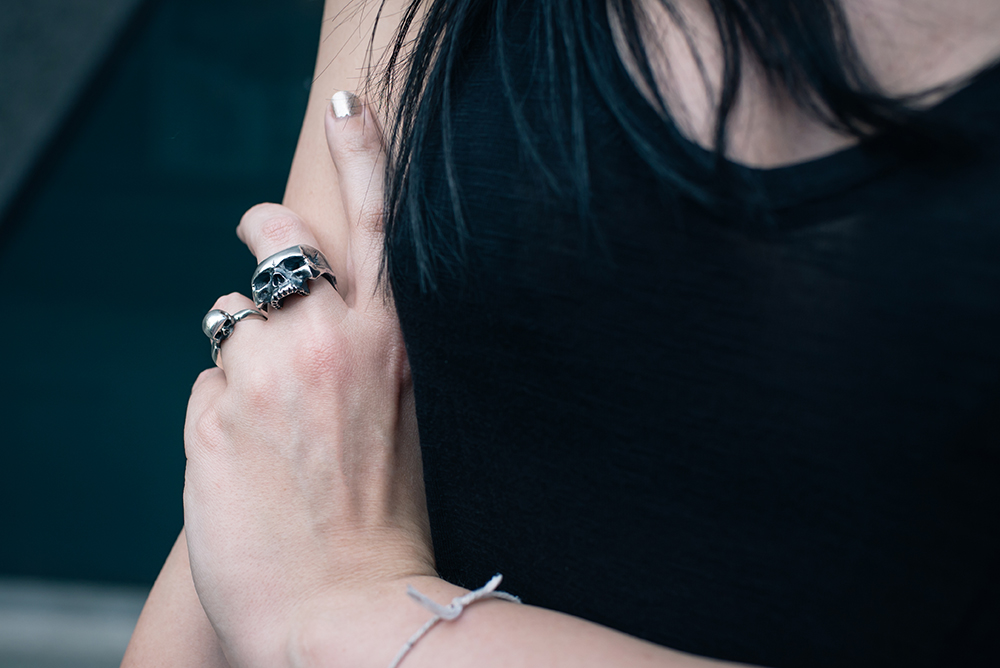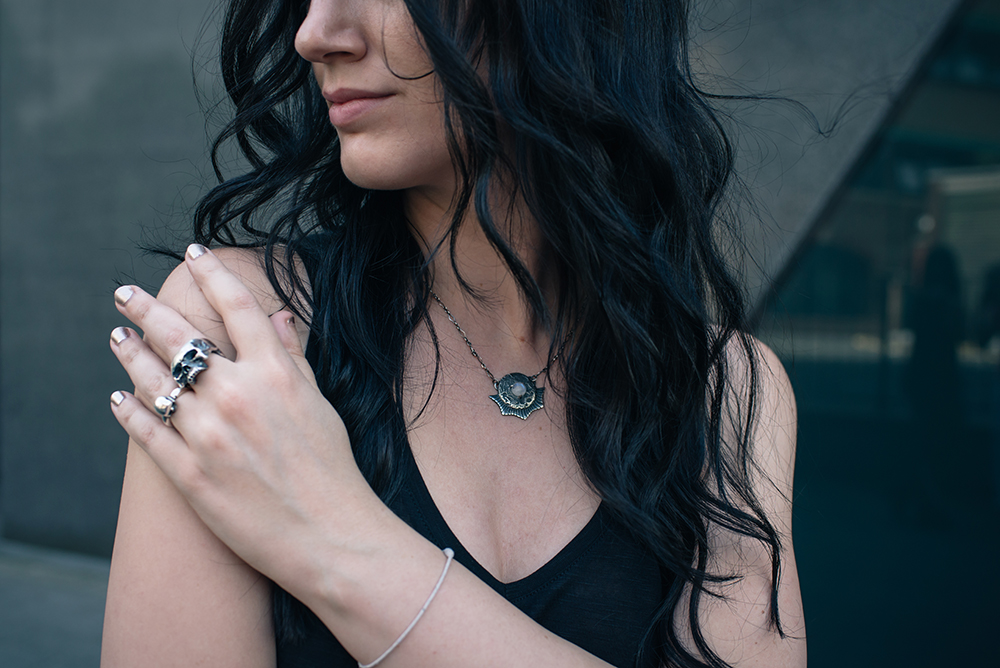 H&M Tank Top / H&M Coated Skinny Jeans / Toilworn 'Luna Landing' Necklace / Toilworn 'Departed' Large Skull Ring /
Toilworn 'Untimely' Skull Ring / ASH 'Poker' Boots * / Balenciaga City Bag
Sometimes the simplest outfits are my favourites. I think outfits like this really highlight why it's important to seek out nice basic pieces. They're the foundation of your wardrobe, and having a collection of great basics means that even the simplest of outfits, no matter how thrown together, feel a little more considered. And nice doesn't have to mean expensive either, most of this outfit is from H&M, but the pieces are cut well and made from good quality materials. It can take some searching to find items which are both inexpensive and great quality, but it's so worth it when you do. I think H&M have been particularly good for this lately, so I've been stocking up.
Jewellery will always be one of my favourite ways to add interest to an easy look. I've already spoken about my love for Toilworn, and these pieces are the perfect pairing with an outfit like this. They're unusual and attention grabbing, but in a more understated way, giving them an air of effortlessness, like something you've just casually thrown on. Adding a few pieces instantly elevates an outfit and takes it from being simple in a kind of boring way, to a simple outfit you feel like you could take on the world in.