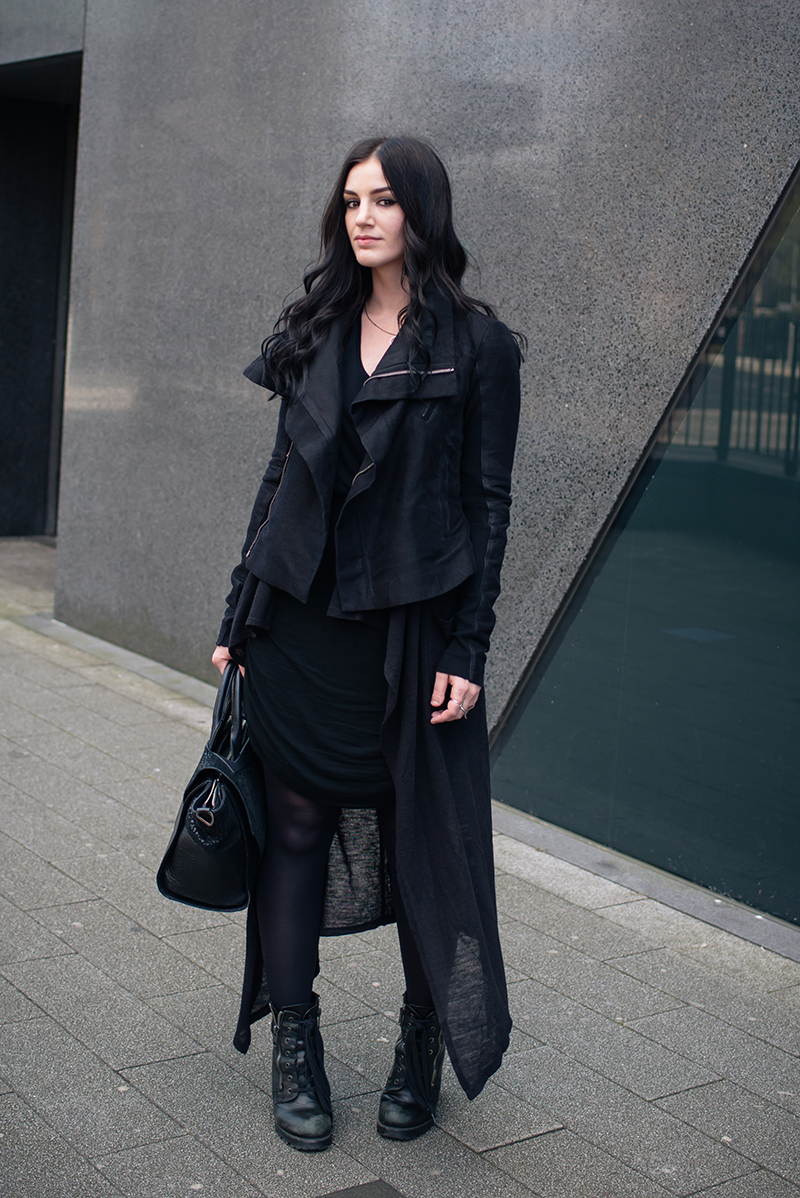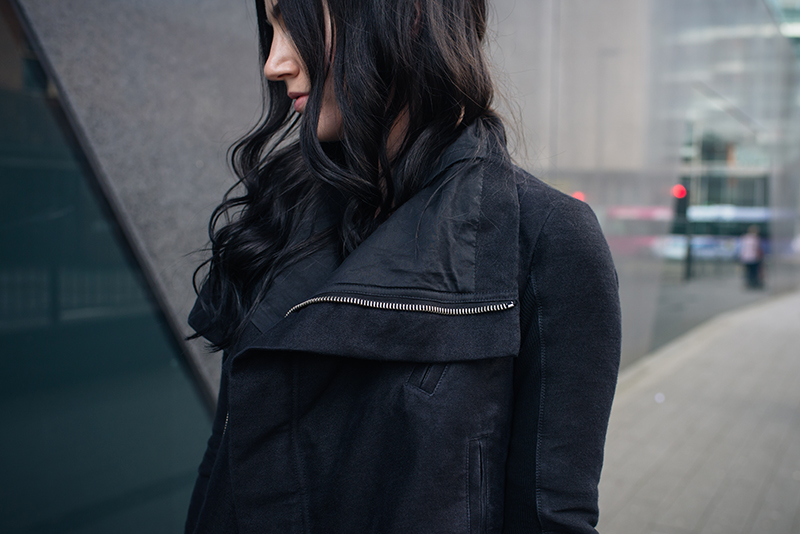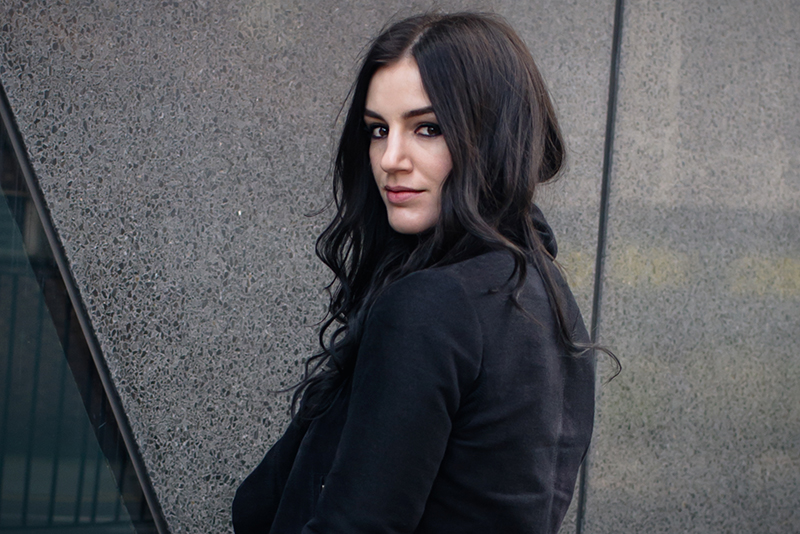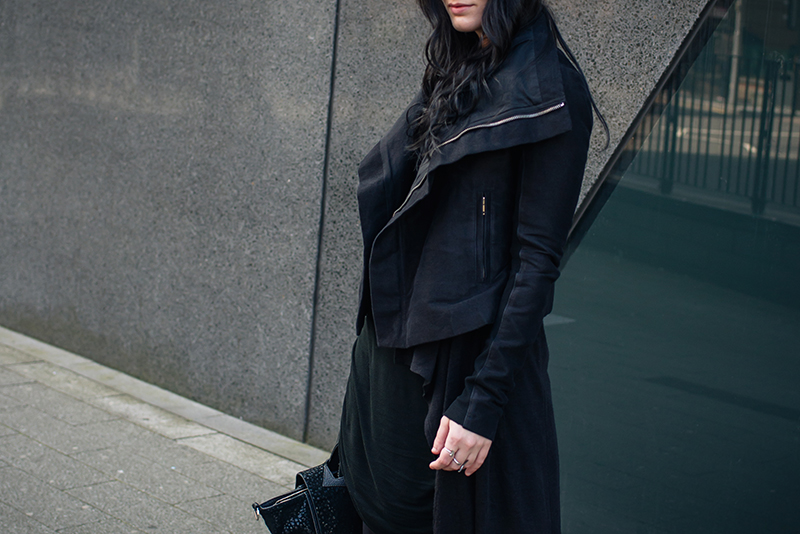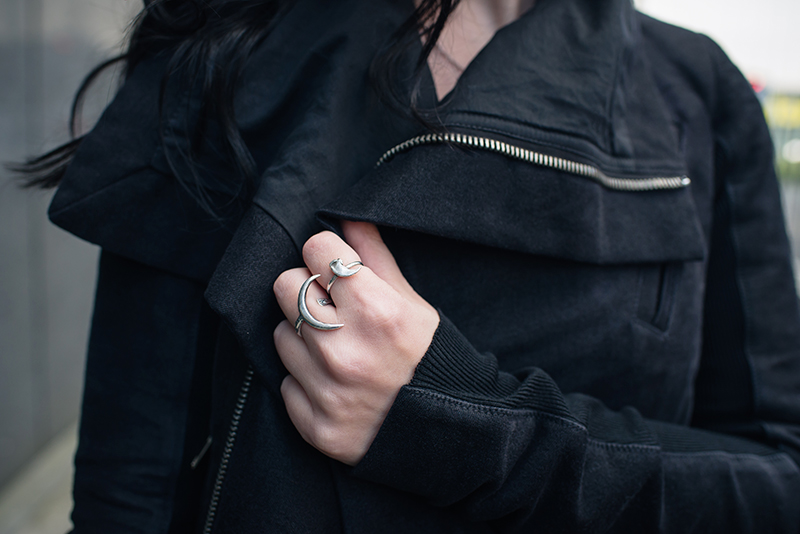 Rick Owens Twill Jacket / H&M Tee / Religion Draped Skirt / H&M Maxi Cardigan /
Le Lou Ula 'Theurgy' Ring / Birds N Bones 'Taxidea Claw' Ring / ASH 'Poker' Boots *
Although I'm glad to finally be able to leave the house without being bundled up in almost every layer I own, this time of year is my least favourite of our seasons. Mainly because it's so unpredictable and it's forever catching me out. One day it's virtually summer, legs out, jacket off, the very next you're shivering at the bus stop cursing yourself for optimistically leaving your layers at home. I really should know better by now after all these years. It's funny how quickly you abandon the idea of sensibly carrying a few extra layers at the sight of a little sun after a long, cold winter though.