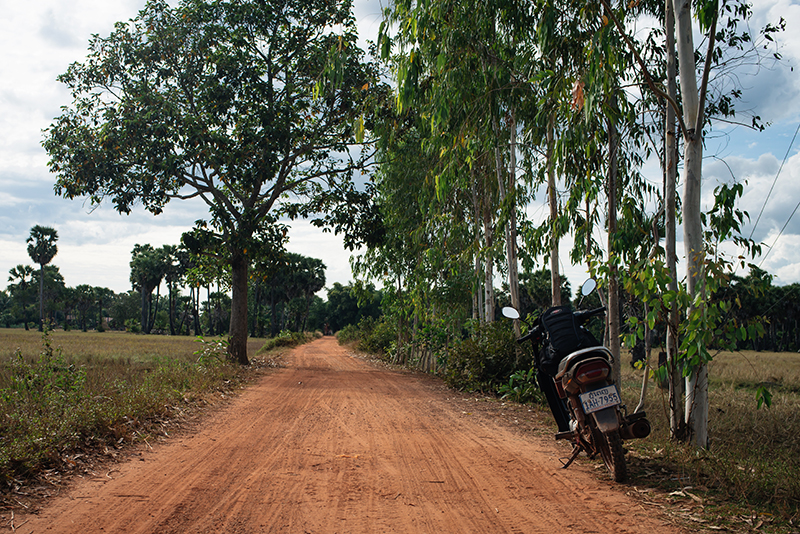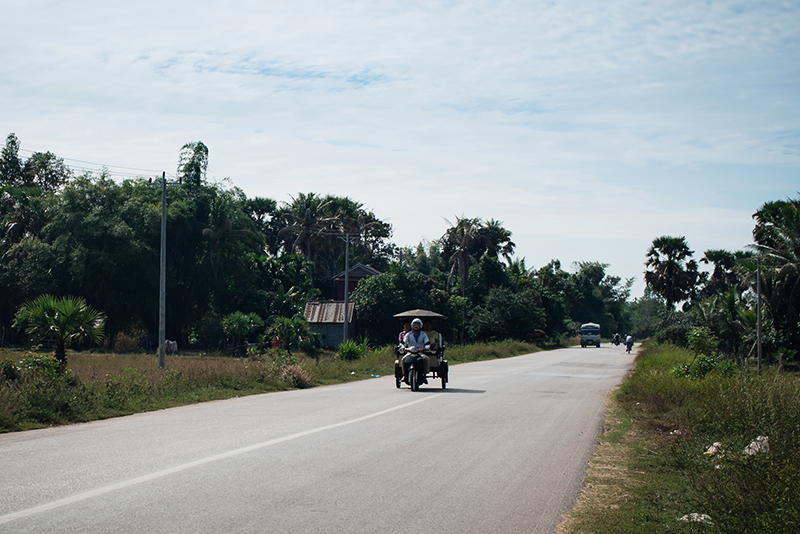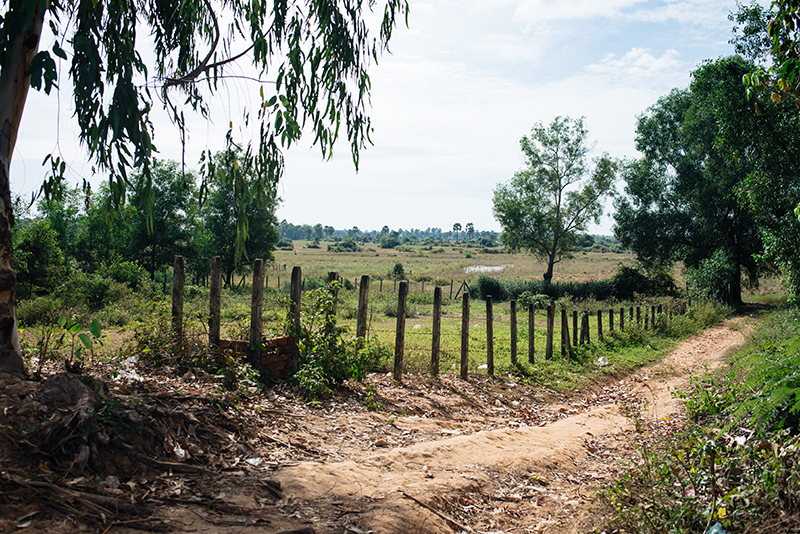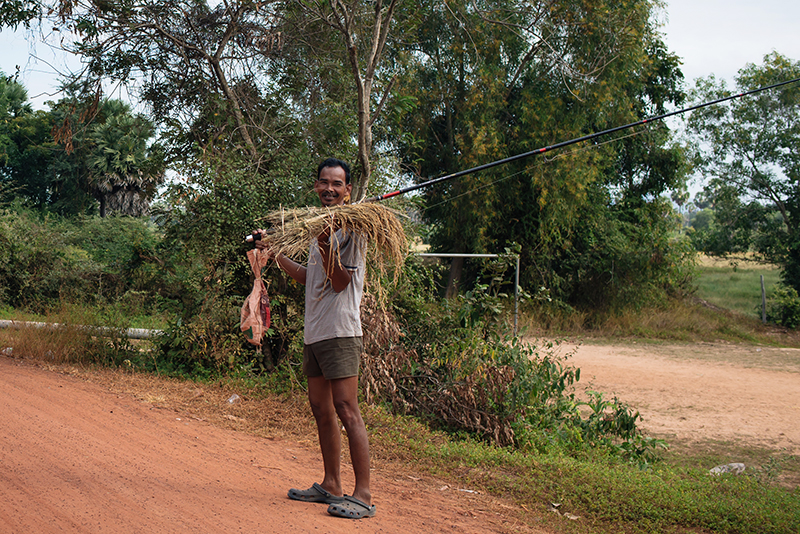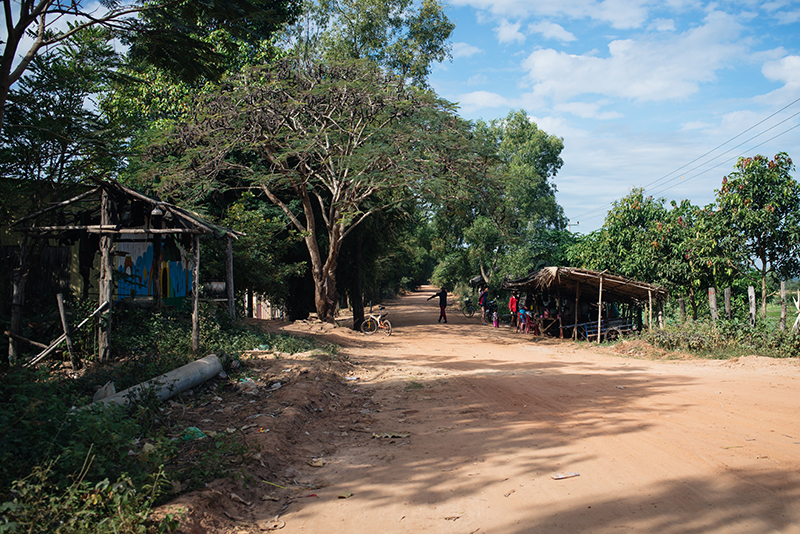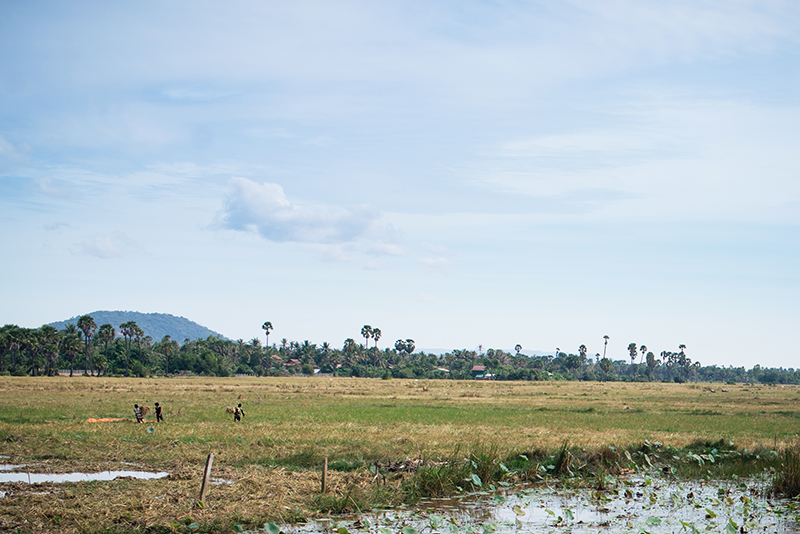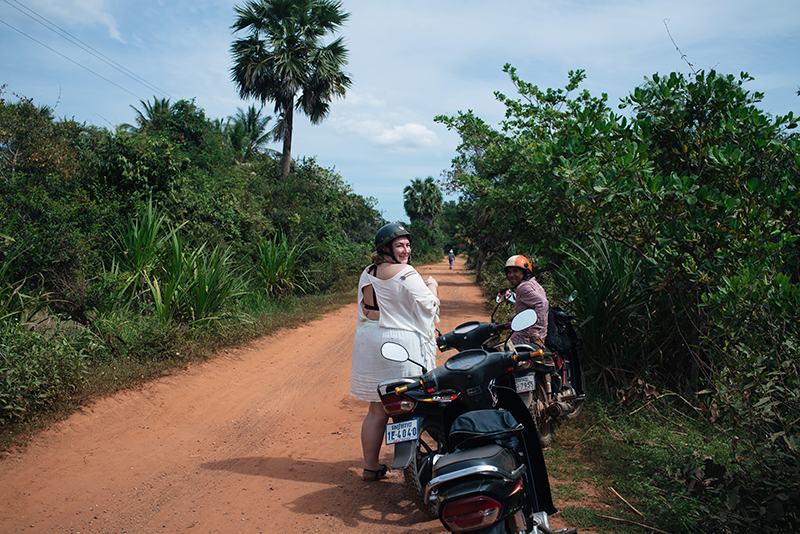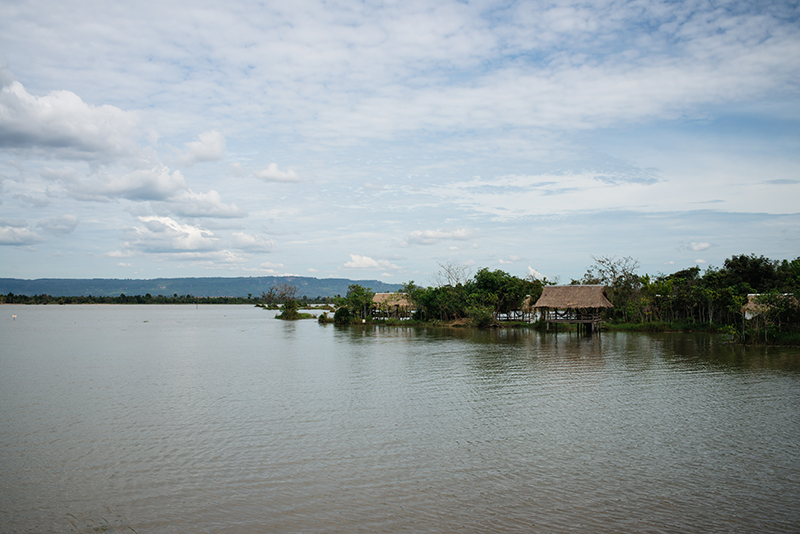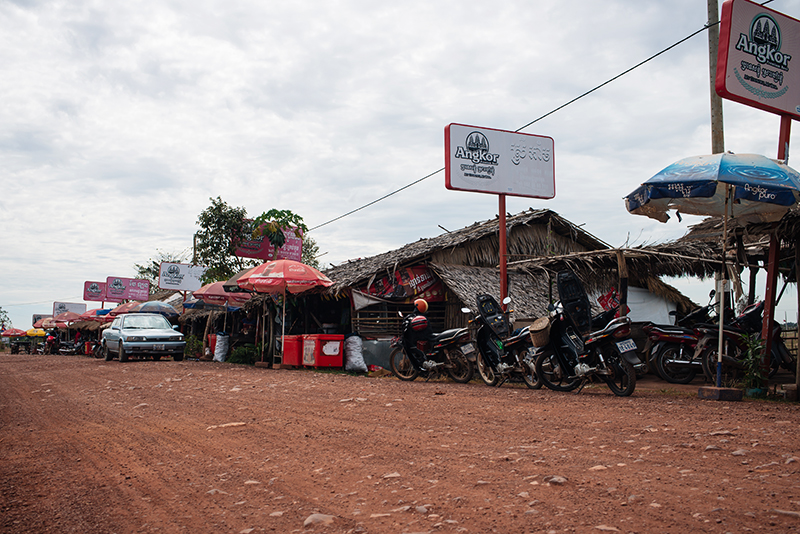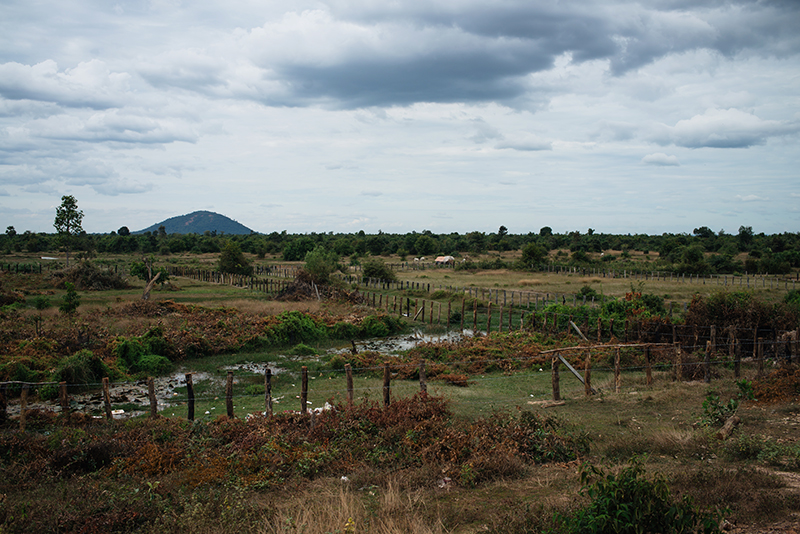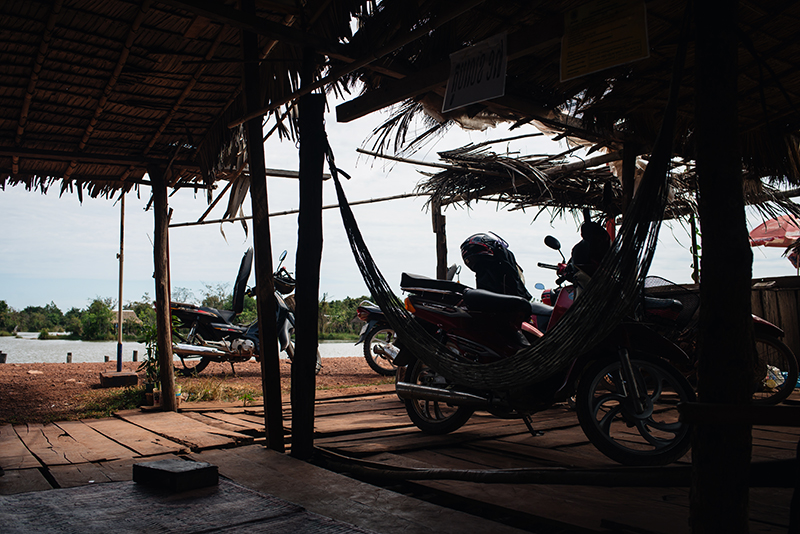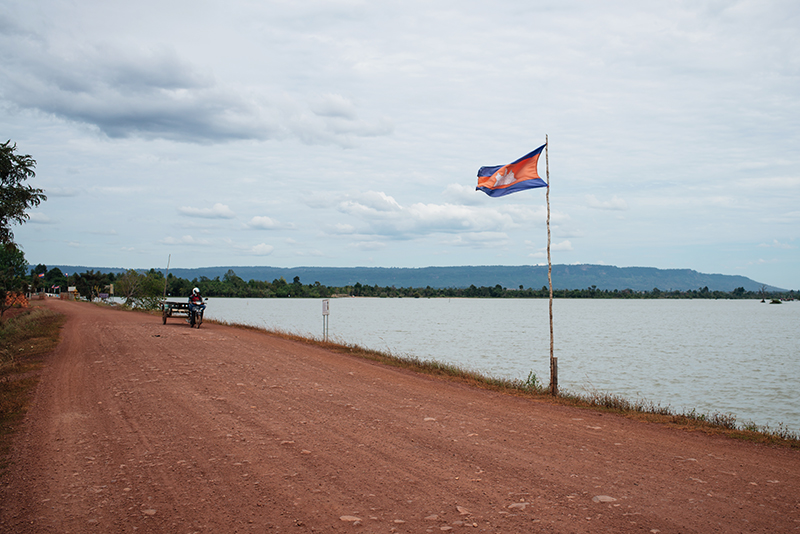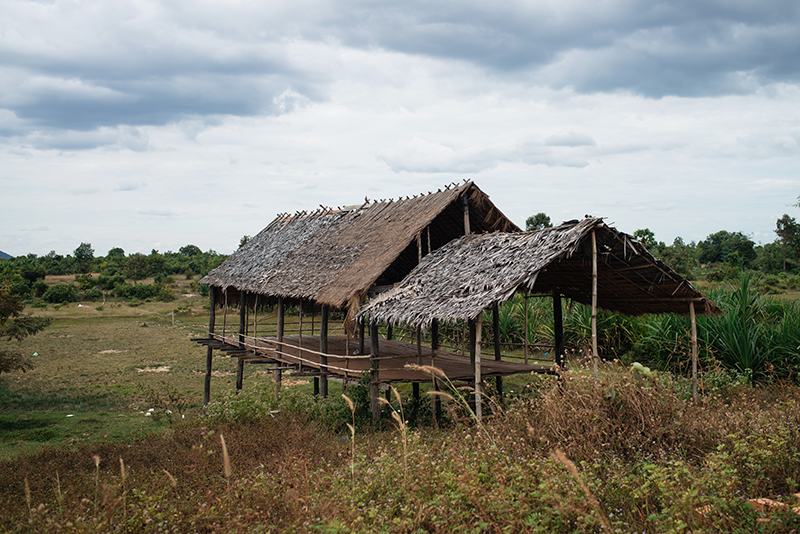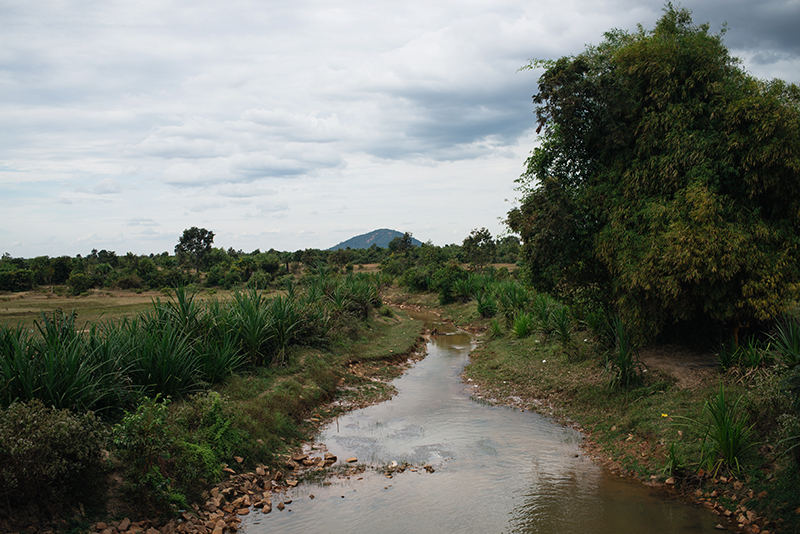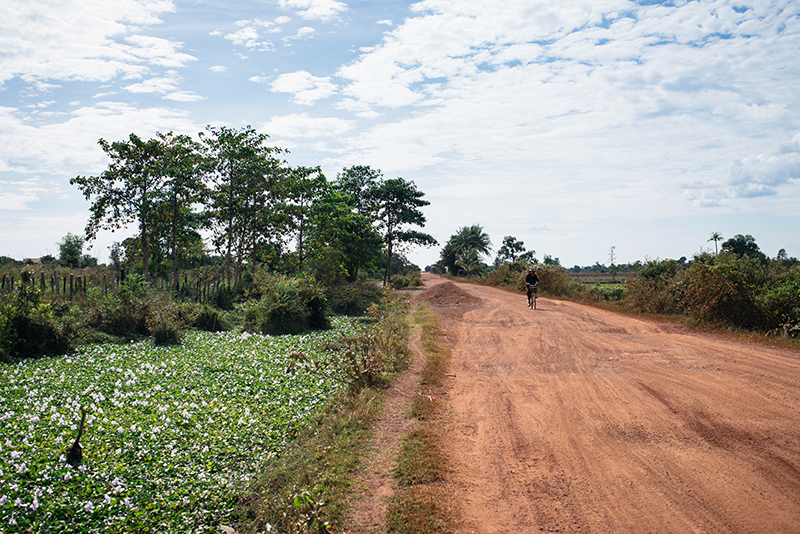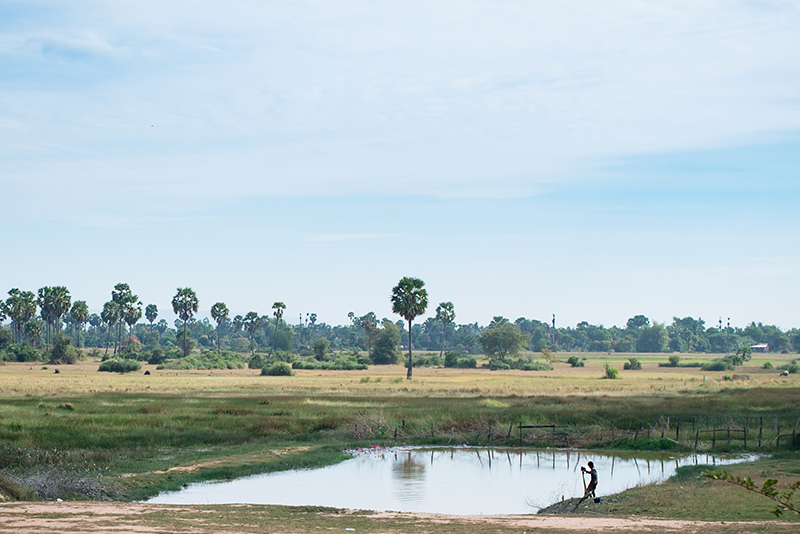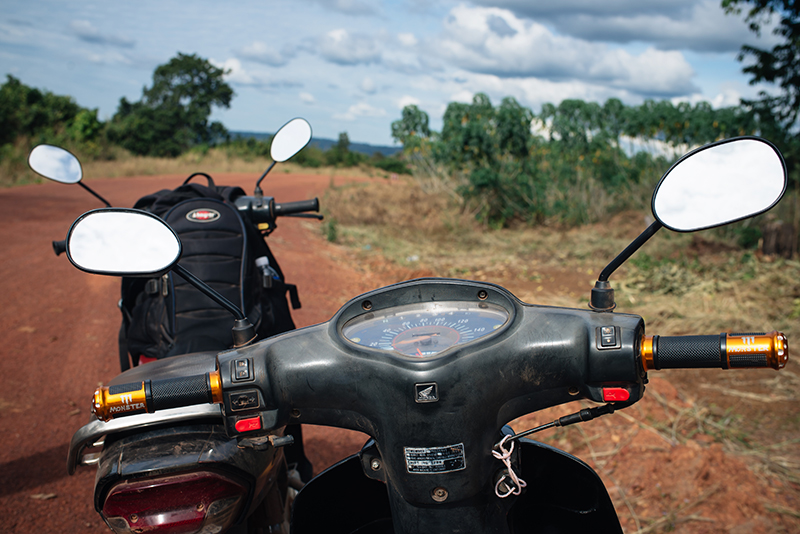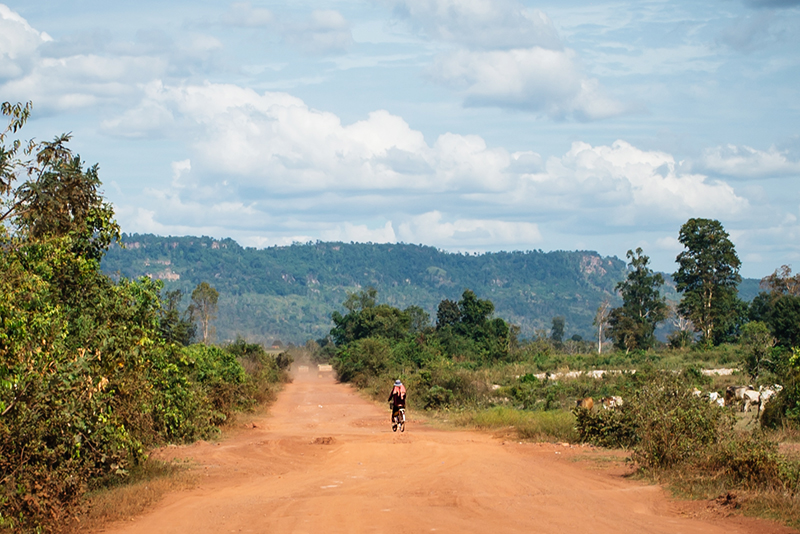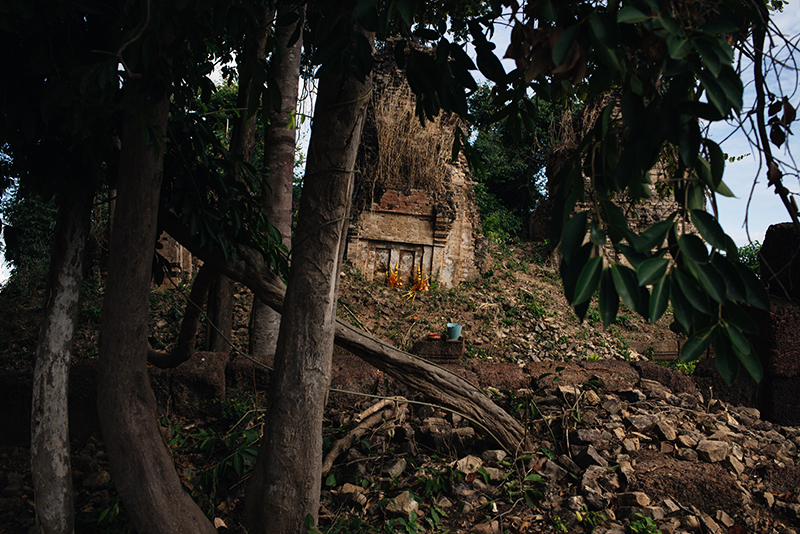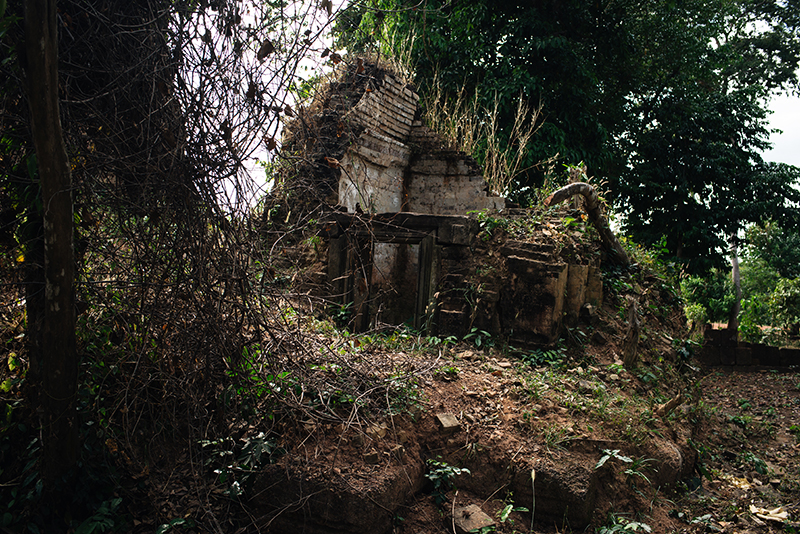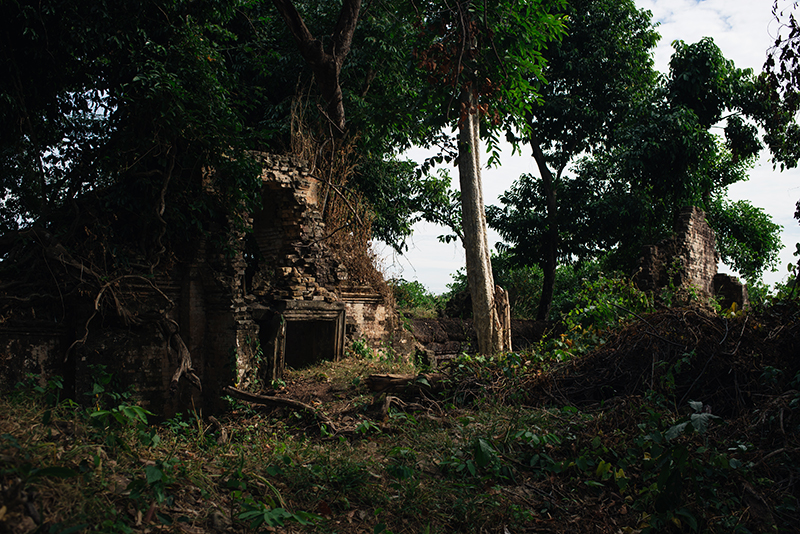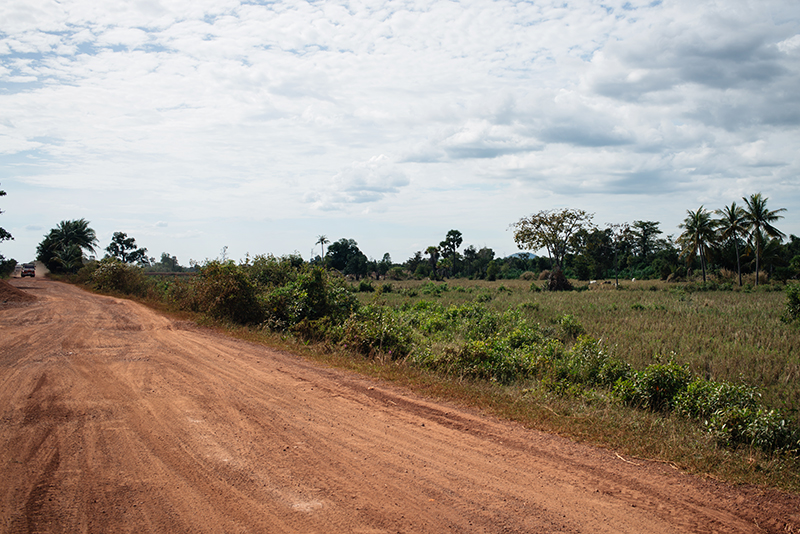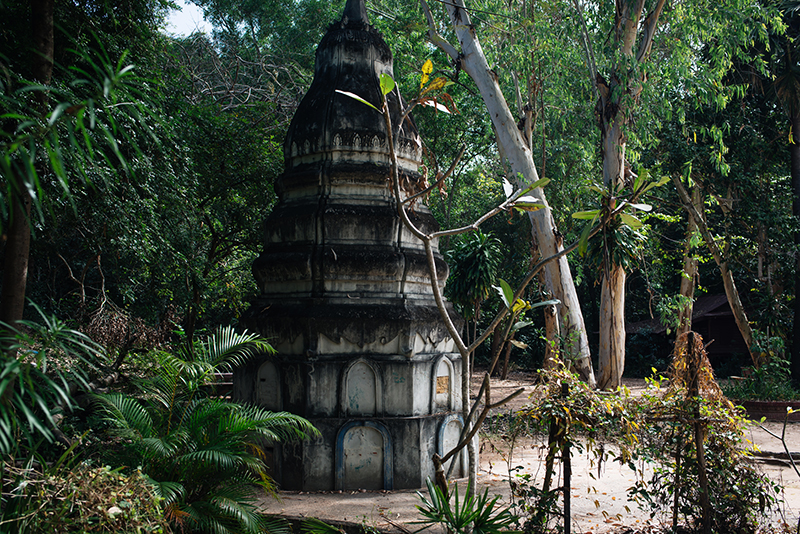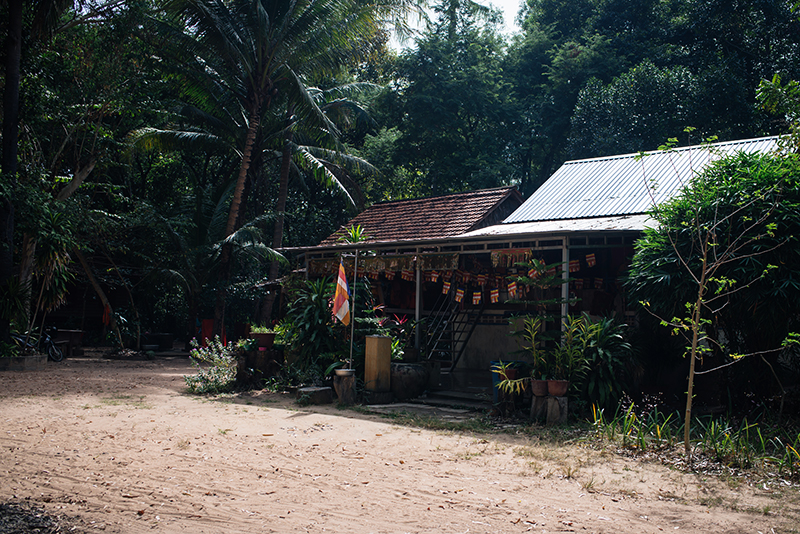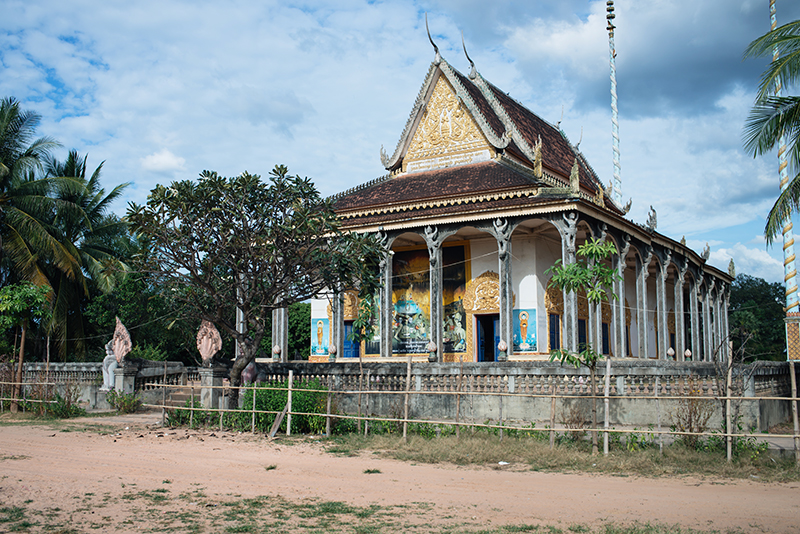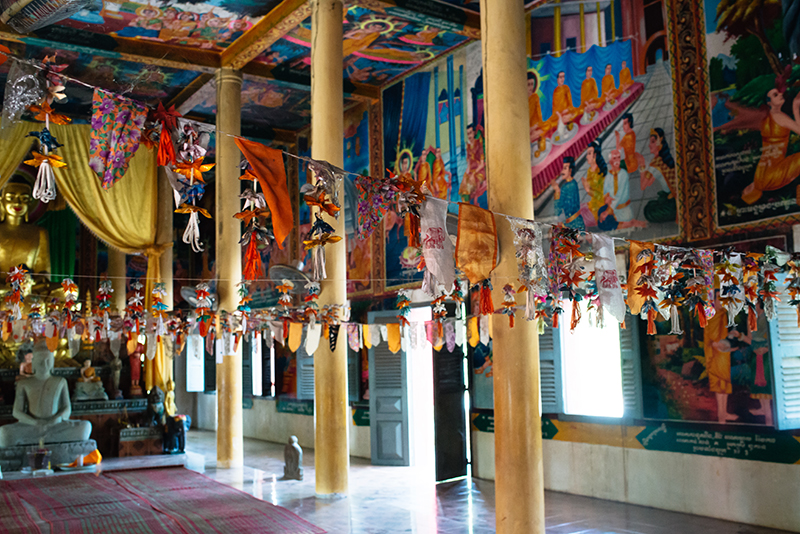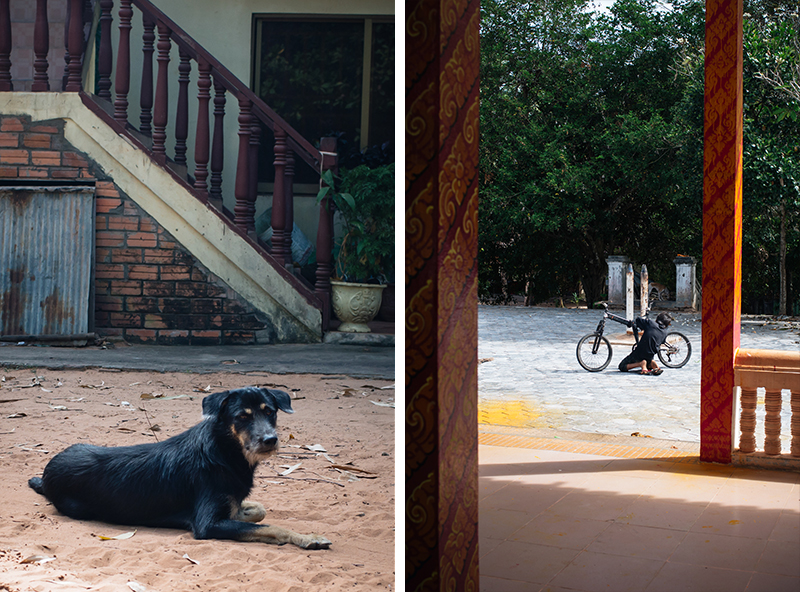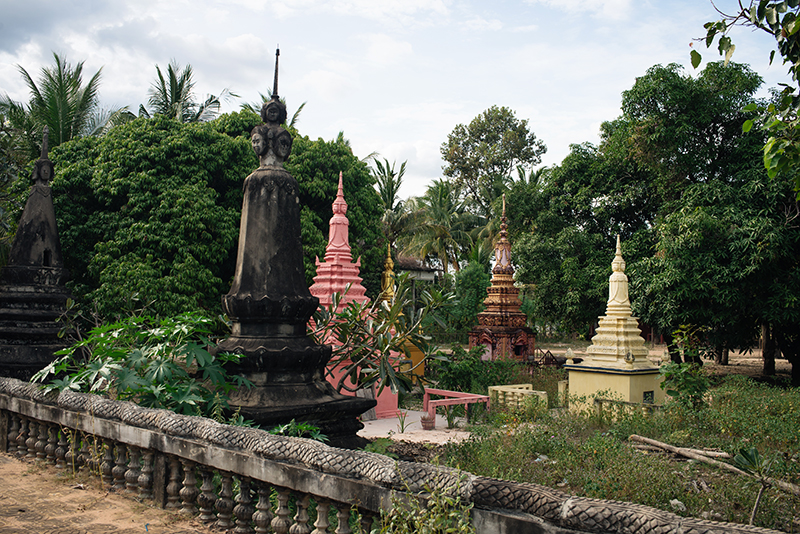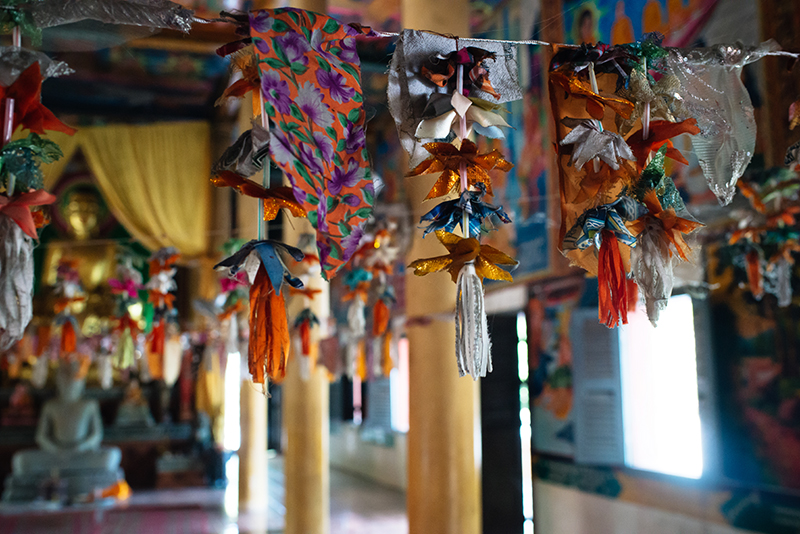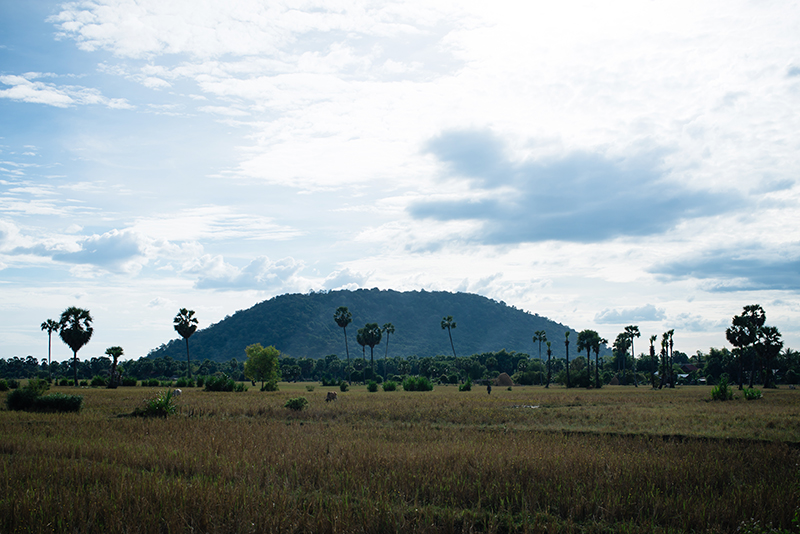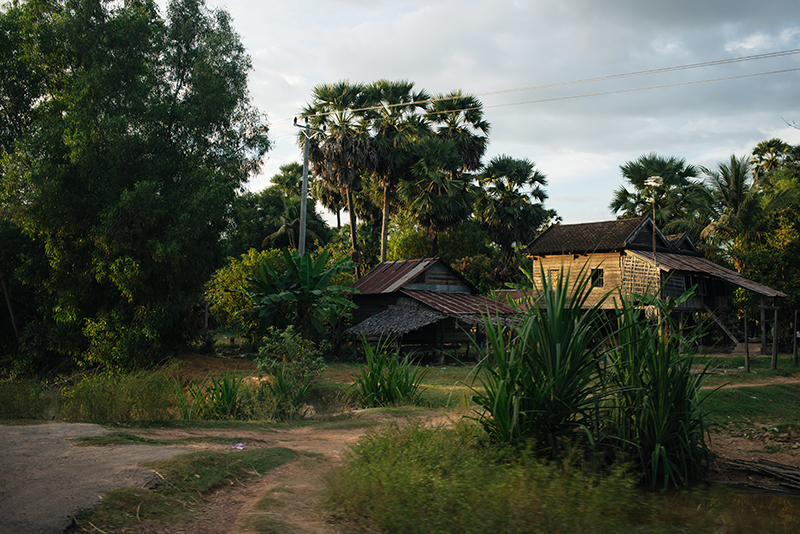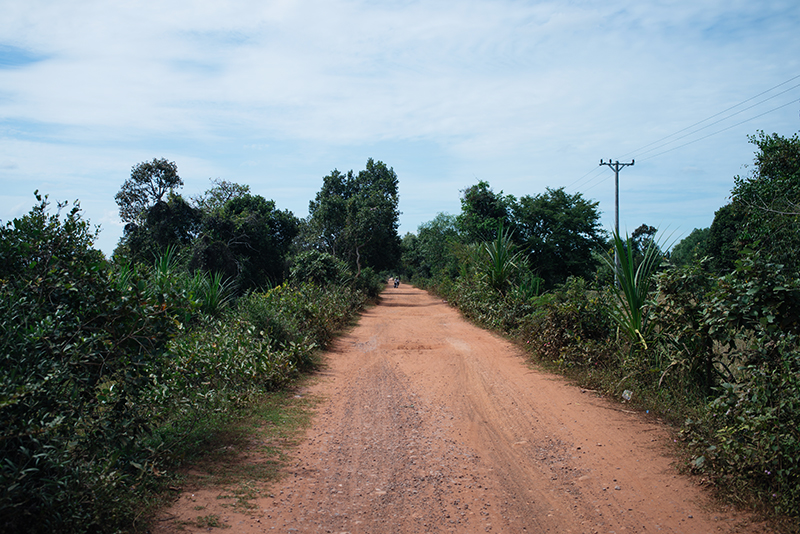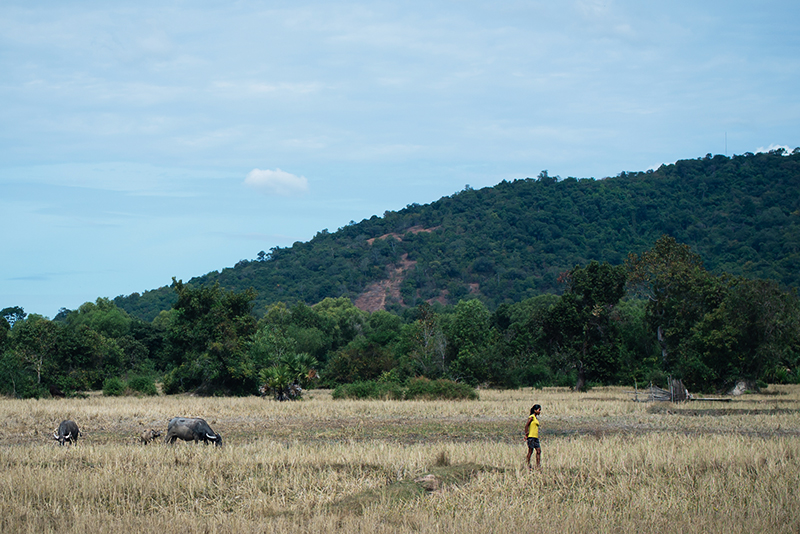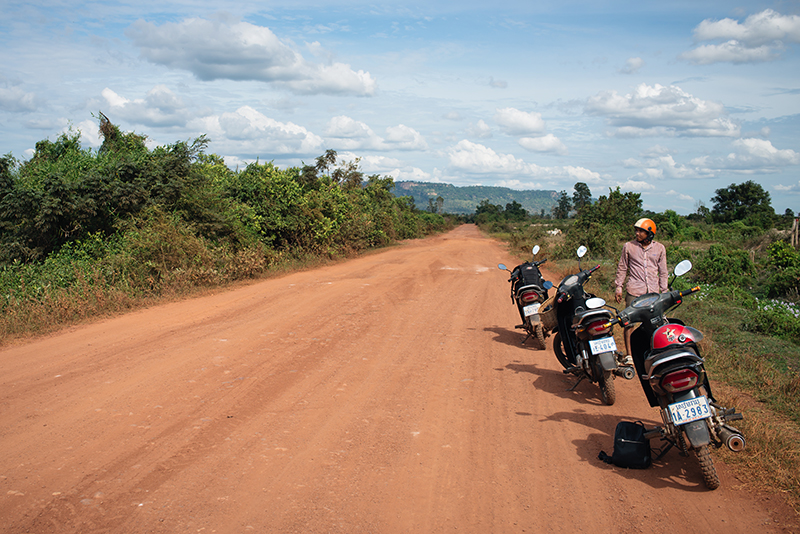 Motorbiking with Khmer Ways / Siem Reap, Cambodia
Sat atop my little Honda Dream, covered in dust and squinting at the sun baked road, was when I knew I'd fallen in love with Cambodia. I can't even begin to tell you how beautiful the countryside here is. Rusty roads, lush green fields, mountains peeking up from every horizon and bright blue skies as far as you can see. We spent 8 hours on our bikes riding down dusty roads, exploring ruins and temples, and almost every moment of it took my breath away.
This was one of the highlights of our trip, and I'd even go as far as to say it's been one of my favourite life experiences too. I'm doing a happy sigh right now just thinking about it.
We came across Khmer Ways and their moto tours a few days before we left and immediately set aside a day to get out and explore the other side of Siem Reap, away from the busy city. We emailed to book the day before and were picked up from our hotel by our guide for the day, Nee, who took us over to their office to pick up our bikes. After a quick practice in the back yard and alleyway next to the house, we were lead out onto the busy main road to make our way north. Driving in the crazy Cambodian traffic was definitely an experience, but soon we were away from it all and onto the quieter country roads winding out of town.
As we drove along, we passed by villages and local kids rushed to the side of the road to wave at us as we went past. Riding through such beauty, the wind in your hair and the sun beating down on your skin was such a strange mixture of exciting and relaxing, it was kind of blissful. I genuinely could have spent days out here on my bike. Nee took us into his own village a few hours in, where we stopped for a snack and some ice cold drinks before making our way further out towards the mountain.
After more riding we stopped by a huge restored ancient reservoir for BBQ lunch. We were welcomed into the open hut by two women and treated to such a feast! A huge platter of fresh fruit to share, rice, BBQ chicken for Nat and vegetables for me, plus lots of fizzy drinks to keep our energy up. I took a walk around the grounds and sat on the dock for a while, dipping my feet into the cool water and trying the take it all in.
After a little nap in the hut, we set off again to our next stop, the ruins of Koh Kyorng. This temple is completely in ruins, overgrown with trees and roots, with only a few doorways and windows still standing amid the rubble. Despite this, we saw offerings and piles of stacking stones scattered around, showing that it is still visited and holds some importance. After the busy main temples, it was nice to see this one with no one else around, it truly felt like we'd just stumbled upon something special.
Last of our stops was a beautiful, active temple surrounded by a moat. It was so peaceful here, with barely another person in sight. A young monk curiously followed us around, hiding around corners and peeking out at us, too shy to come over until his friend appeared and came over to talk to us. Before heading off back to town, we sat inside and had a quiet few moments, listening to the birds sing and the cloth decorations flutter in the cool breeze. It was the perfect end to such a magical day.
If you're in Siem Reap, this is something you really need to make time to fit in. I couldn't recommend Khmer Ways more, and Nee was such a wonderful guide and a lovely guy too, we had so much fun with him. He took us to see all of the best sights along the way, stopped to point out photo opportunities and made sure we were both well looked after with a seemingly never ending supply of water and drinks. I don't think I've ever been so dirty as I was when we got back, but it was so worth it!