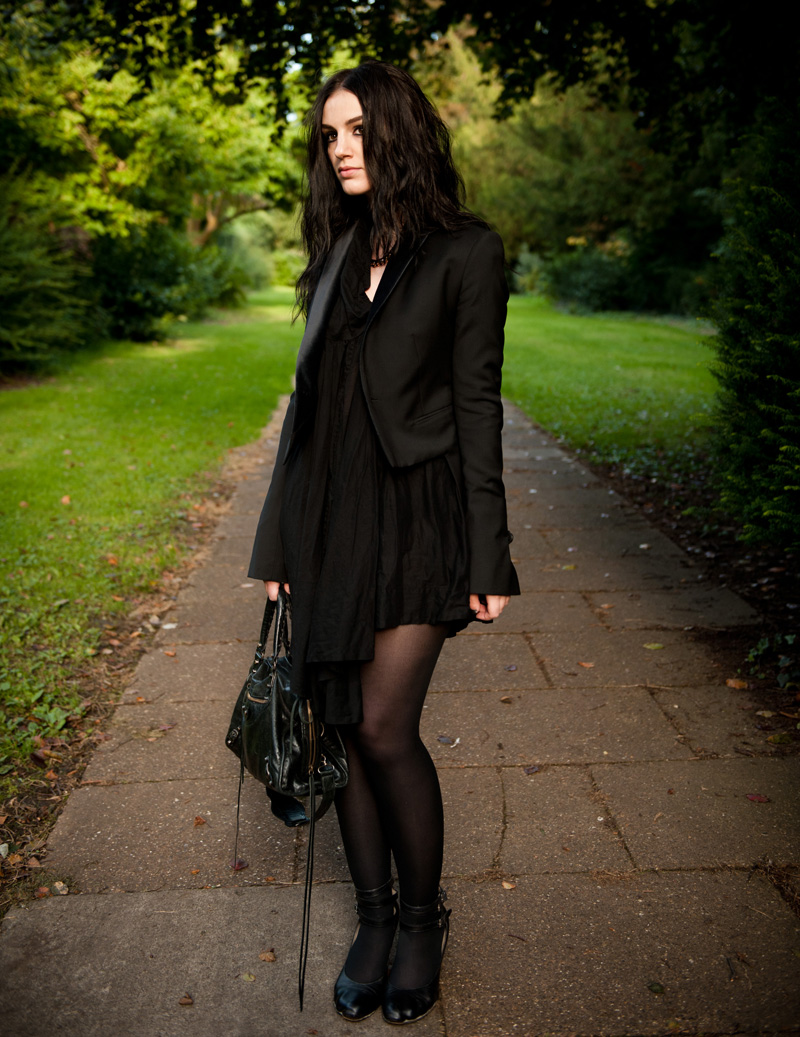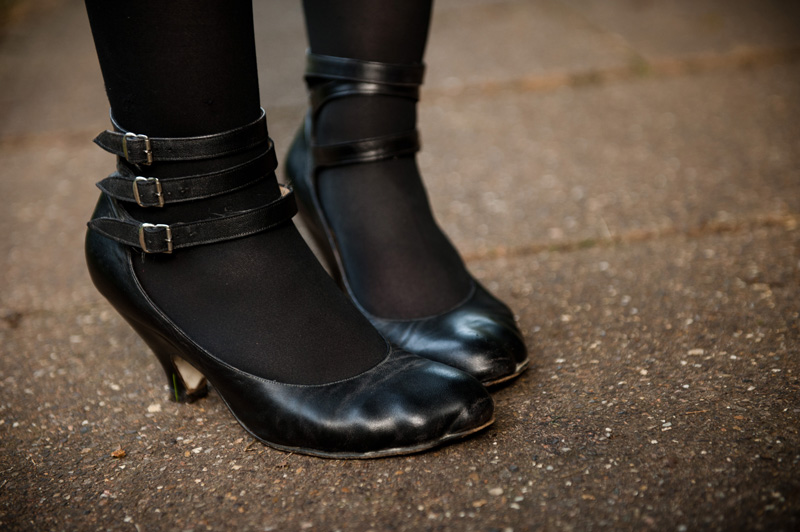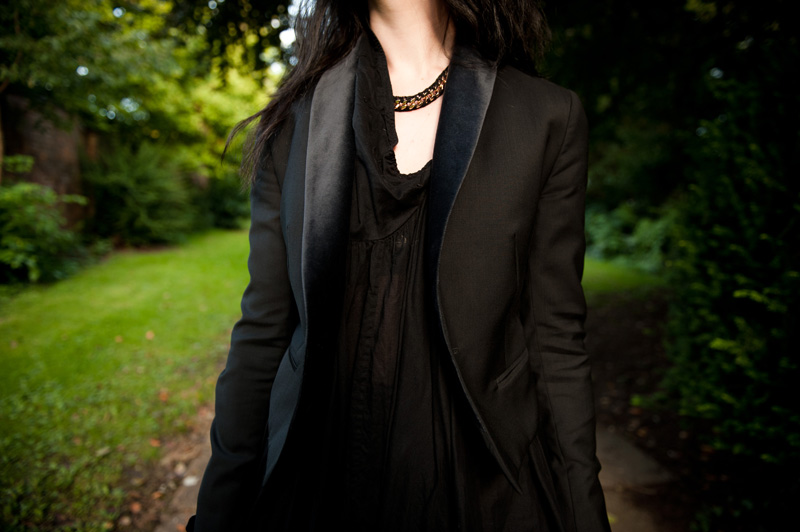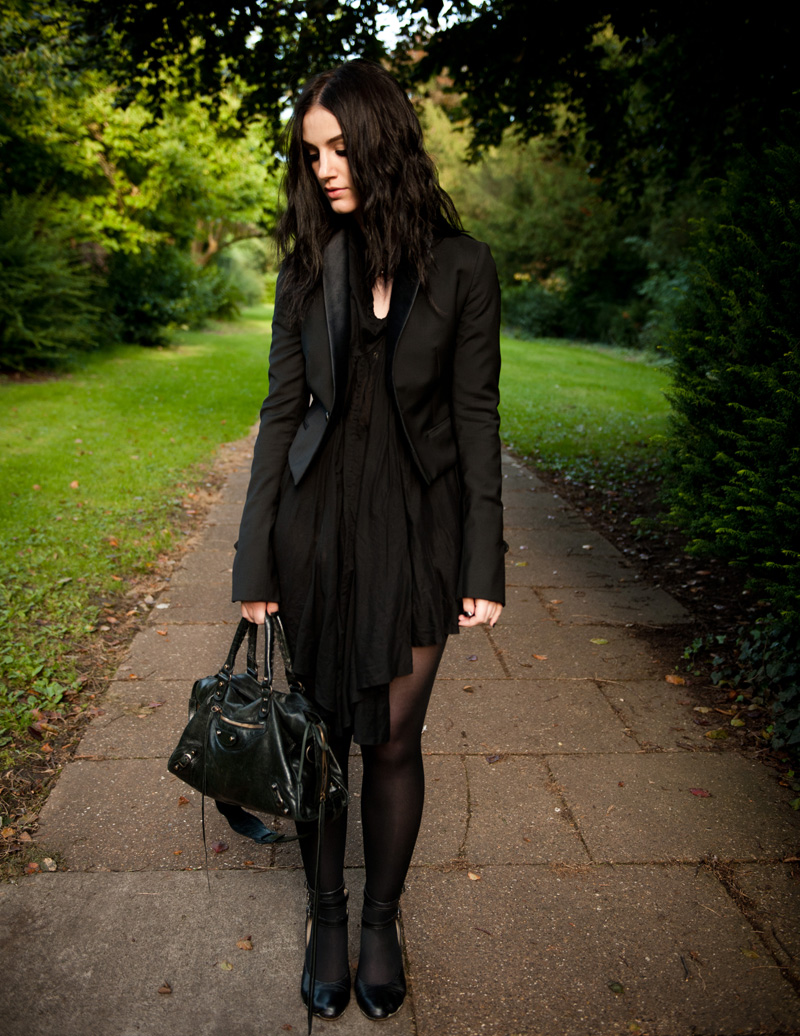 Todd Lynn for Topshop Tuxedo / AllSaints Dress / Vivienne Westwood Molded Toe Mary Janes / Ligia Dias Choker / Balenciaga City
Whenever I'm feeling a bit rubbish, tired or ill I tend to wear either huge statement jewellery to cheer myself up or something really tailored so I look put together, even though I don't feel it.
Yesterday was definitely one of those days & this Todd Lynn for Topshop tuxedo blazer is perfect for it, how could you not feel put together wearing this? It fits like a dream, has just the right amount of stiffness & structure, beautiful fabric, perfectly cut & the velvet collar gives it a little luxe too. This was by far my favourite designer collaboration Topshop have ever done, at the time I brought this & the cropped jacket with the fur collar. I'm still searching eBay waiting for the double breasted blazer & the satin lapel version to show up in my size, I was gutted I couldn't afford them all at the time. I'm still saving up for one from the mainline collection too, they keep popping up on The Outnet when I have no money & taunting me!
These beat up Vivienne Westwood's are my best ever eBay bargain, originally they were gold, peeling, scuffed & with ruined heels. They were also going for £35, they looked knackered, but I knew I'd be able to rescue them! The gold colour had to go, it looked beautiful but I knew they'd turn out awful with the poor home dye (paints!) you need to use for metallics, so I stripped the gold off, gave them a good condition & clean & dyed them black. They looked almost new after this, the leather wasn't as scuffed as I'd thought, it was just the gold paint rubbing away, making them look worse than they were & after the cobbler fixed the heels they were as good as new! The signature Westwood molded toes are my favourite thing about these, they always get me funny looks & second glances!