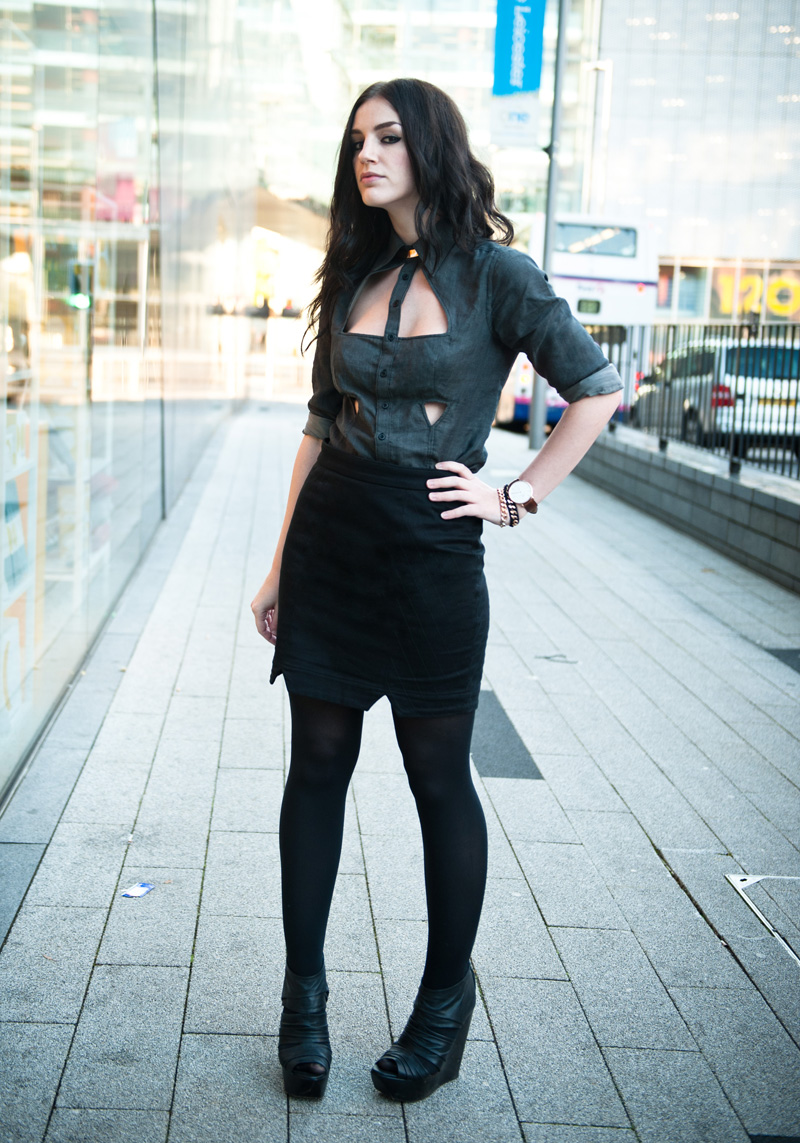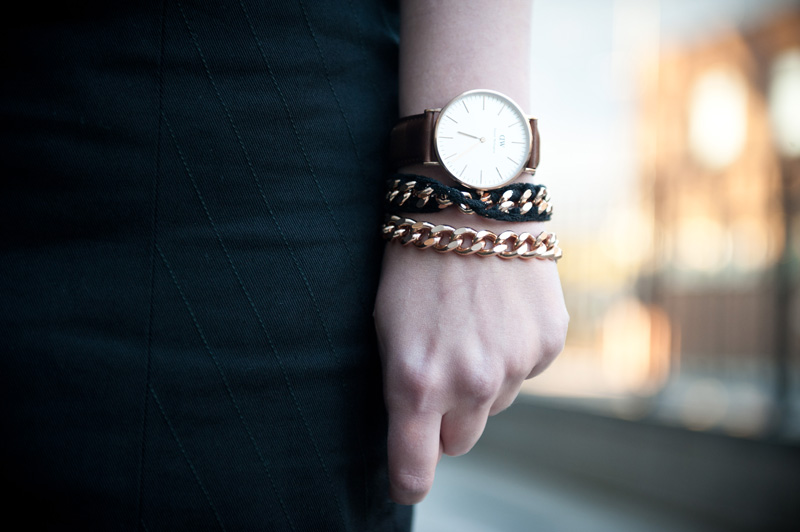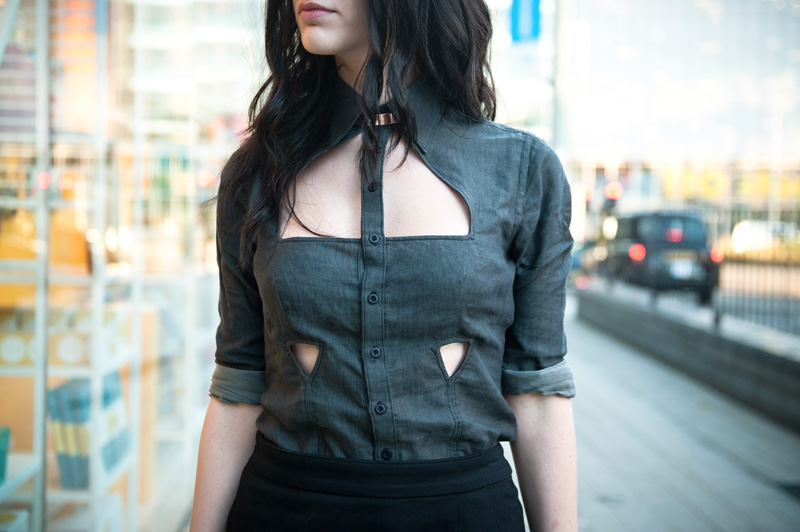 FAIIINT Cutout Shirt / FAIIINT Notched Skirt / H&M Neck Cuff / Daniel Wellington Watch * / Ligia Dias Chain Choker (worn as bracelet) / Topshop Boutique Bandage Wedges
I've been sorting through all of my degree work in the attic over the past week & have come across all sorts of things I had forgotten I'd made! I kept everything in garment bags totally pristine, just incase I needed them again for something, then it dawned on me that having been graduated for over a year, I'm not likely to need them again! I've hung all the pieces that fit me in my closet, so I'll hopefully get some wear out of them, I hate the thought of them just collecting dust in the attic, especially now I no longer need to be so precious about them!
I've worn the skirt a few times before, but this is my first time wearing the shirt out. I brought this beautiful rustic looking cotton way before I knew what I was going to use it for, I just fell in love with it & had to buy a few meters. It is so thin & soft, it has that kind of worn look to it that I am so fond of & gives the shirt a real loveworn look with the way it creases so easily. I know a lot of people this would bother, but I'm not really a fan of stiff, perfectly ironed shirts & I hate ironing! I quite like it all creased, I think it adds a little character to it & stops it looking too harsh with the graphic cut outs. I hated this shirt for a long time because the little triangle cutouts caused me so much stress when making it, but I'm starting to love it again now & can see myself wearing it a lot more.
The skirt even though it's quite plain & simple is one of my favourite things I've made, purely because it's so practical. I love highwaisted skirts, but I also have a long torso & it's almost a guarantee that they'll be short to the point of flashing my cheeks because of this! I don't want that, so I made this skirt the perfect length to still be a mini, but also keep everything covered! The notches & panels with diagonal stitching down the sides add a subtle bit of interest, keeping it from being just another boring black skirt.
I'm still in love with all things rose gold & this gorgeous, classic looking watch from Daniel Wellington is my latest edition. I love men's watches & I have a real soft spot for ones with leather straps, so I knew I'd get plenty of wear out of this one. I love how slim the casing is & how minimal & unfussy it looks, it gives it a real elegance & means it goes with absolutely everything too.