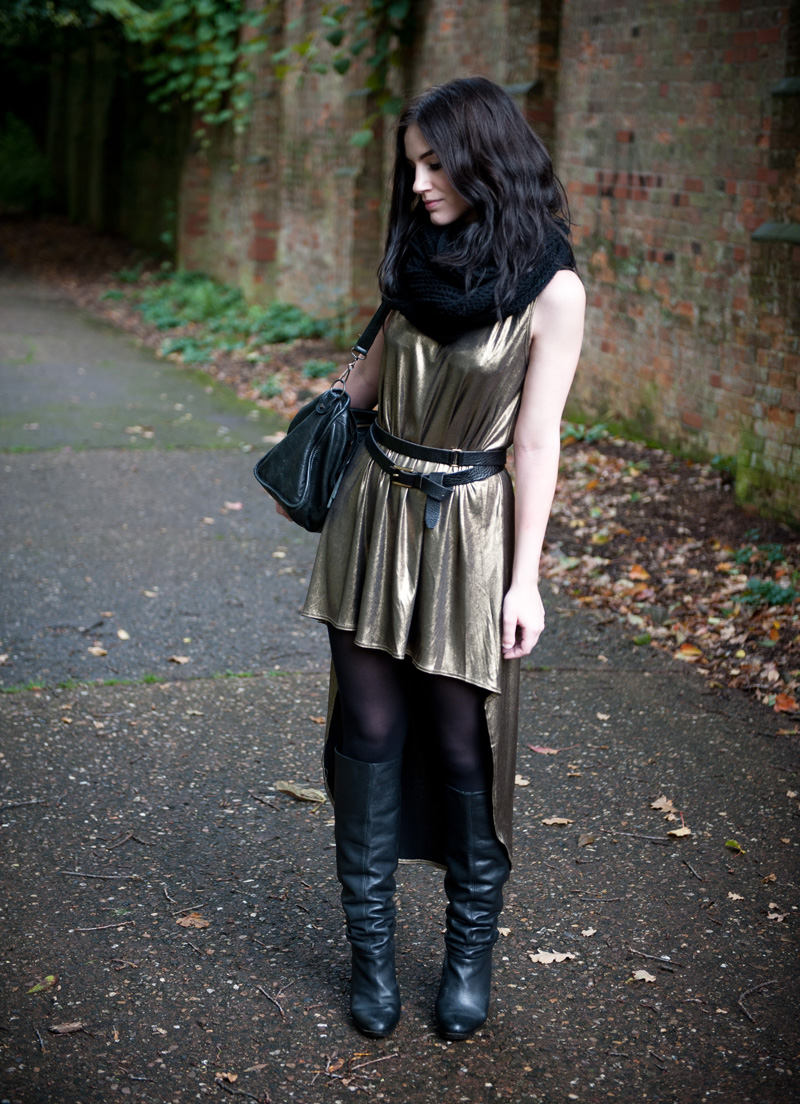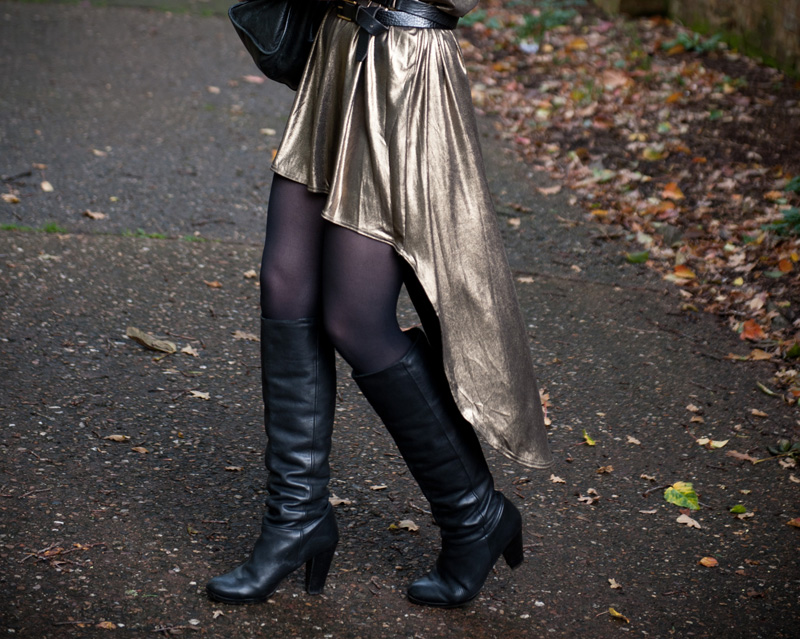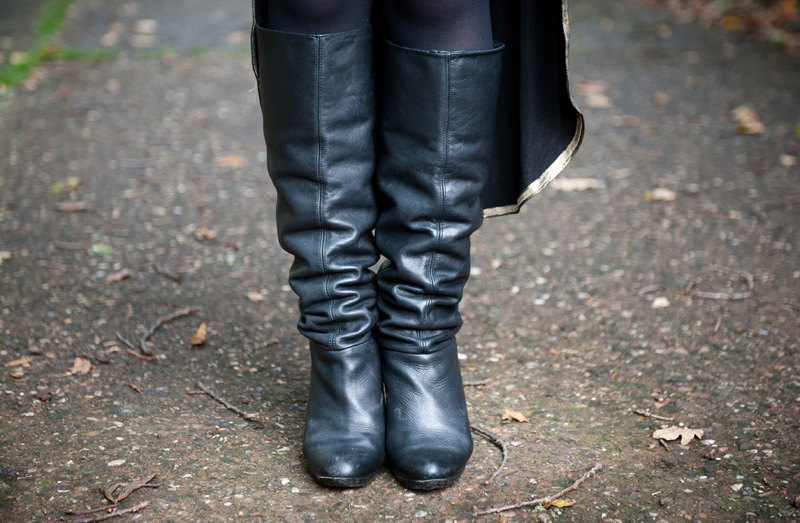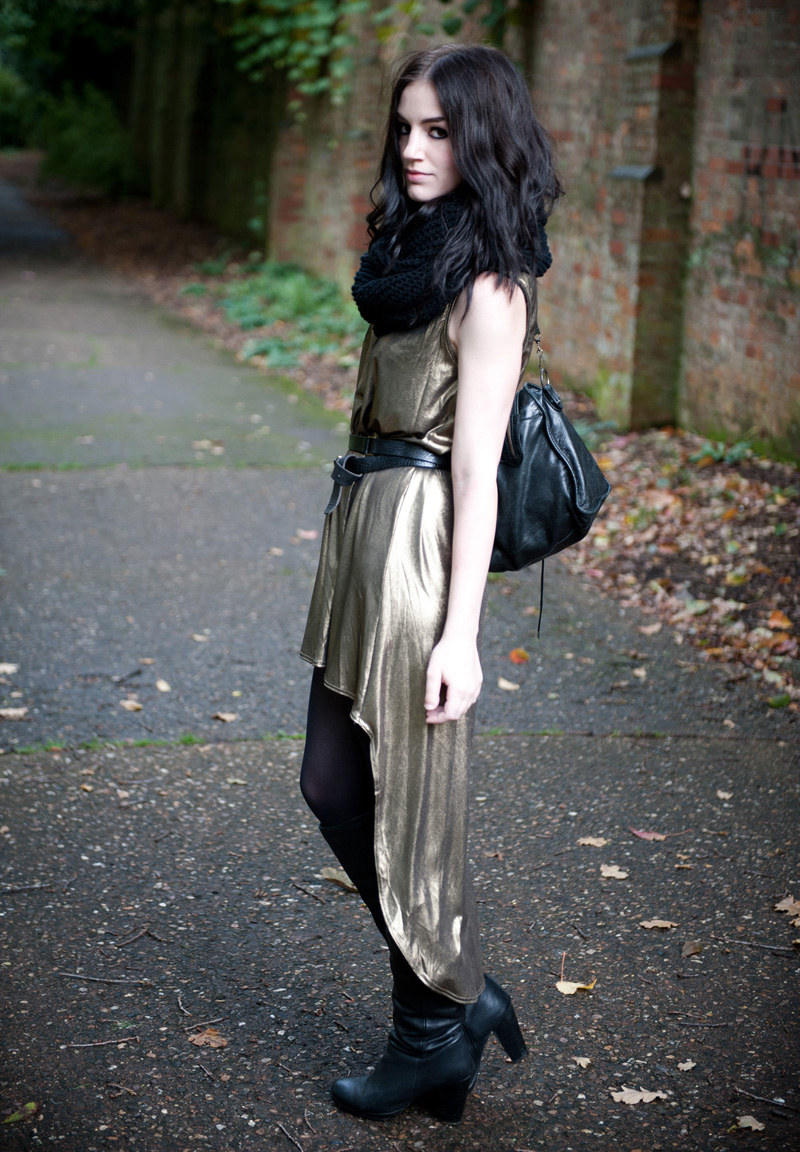 Oh My Love Gold Dip Hem Dress * / ASOS Snood / ASOS Wrap Belt / Topshop Knee High Boots / Balenciaga City
I seem to be collecting a lot of clothing & accessories that feel a bit superhero inspired recently. It's no secret I'm a huge comic book nerd, so it's no surprise that I'm just a little bit excited to see so many collections inspired by superheros this Autumn! This Oh My Love dress is my most recent addition. As soon as I saw the metallic gold foil & dipped back that feels a bit like a cape, I knew I needed to have it & I've been swooshing around in it since it arrived!
These Topshop boots are really old & I haven't worn them for years now, but I just had to dig them out to really complete the whole super-heroine look! After rediscovering them I'm not really sure why they've been unworn for so long. I put them away one summer, knowing it would be too warm to wear them & it seems I just forgot about how beautiful they were. They are ridiculously comfortable & the leather is really thick, but buttery soft, giving them that perfect slouch when worn. I see them getting a lot more wear over the coming months to make up for the years in storage!