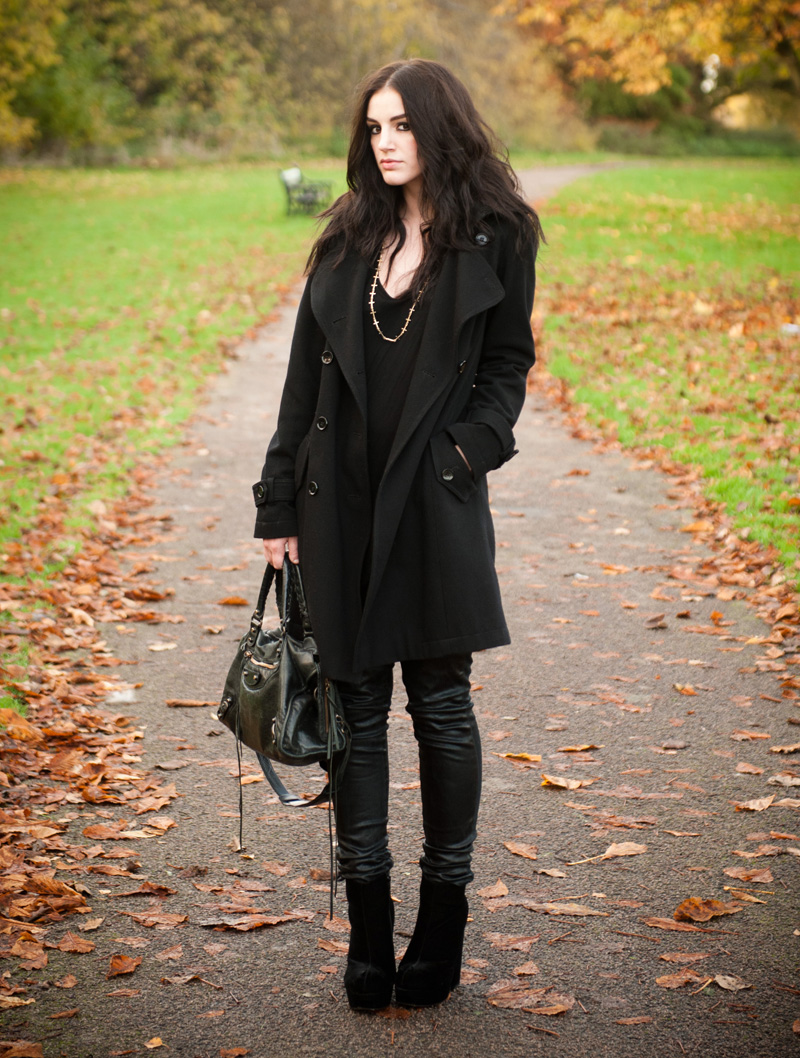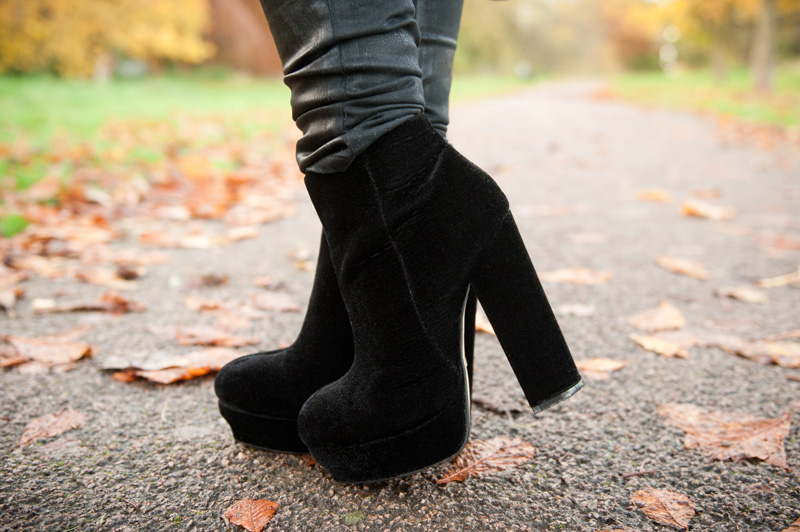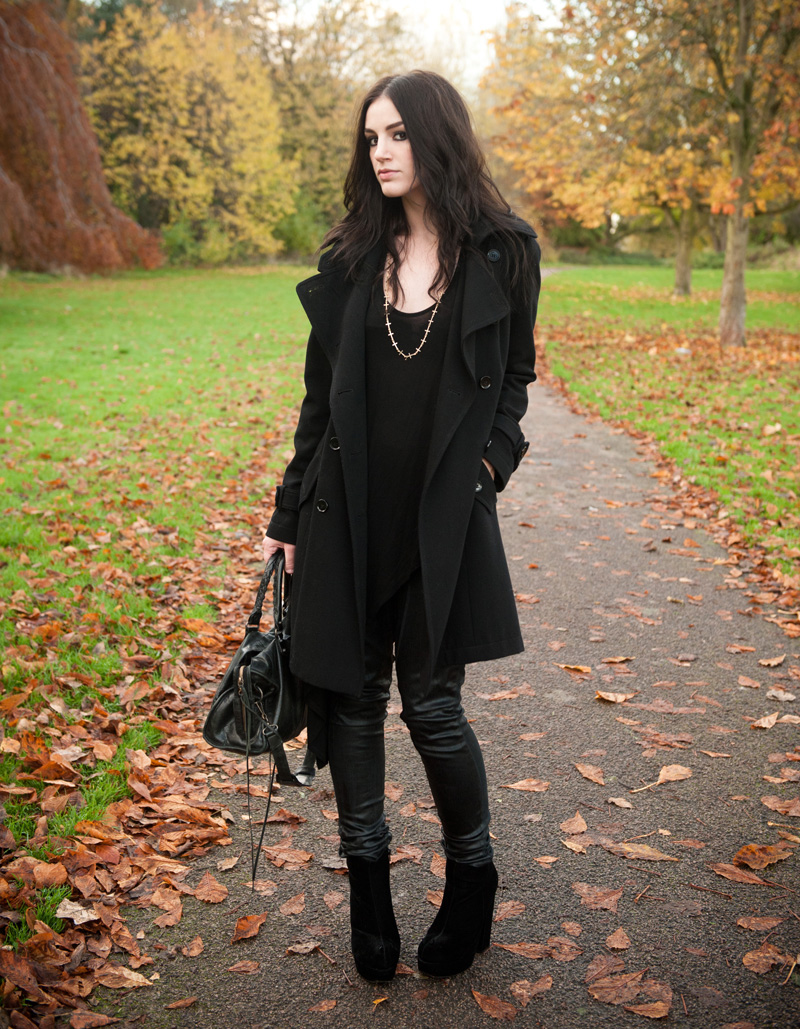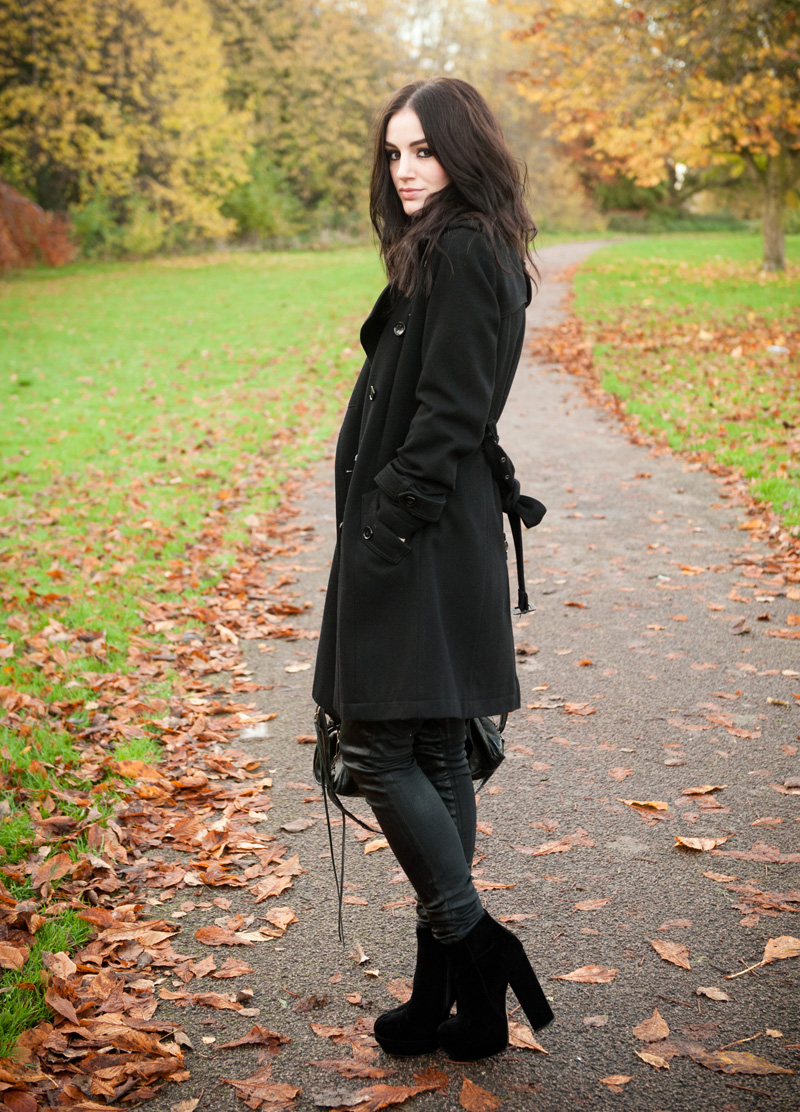 Topshop Wool Trench Coat / StylistPick 'Eleonora' Boots * / ASOS Asymmetric Tank Top / CC Skye Crosses Necklace /
Topshop Unique Coated Jeans / Balenciaga City
Last week I got an email from StylistPick asking me if I'd like to take part in their '7 Days with Stylistpick' challenge. I'm never one to back down from a challenge, so of course I accepted! My task is to wear one pair of shoes for 7 days & document each outfit with photos & a mini video diary.
I decided to choose the beautiful 'Eleonora' boots. Yes, I'm predictable, they're chunky black boots & I know I could have chosen something a bit more 'exciting' but I fell in love & had to have them! The shape is perfection & one of my favourite ways to keep an all black outfit interesting is by mixing textures, so the fuzzy velvet covering them is perfect for this (I can't stop stroking them either!)
I've been getting a little obsessed with coats recently, even though I'm not much of a coat person, I usually prefer to just layer up knits & jackets once it gets cold. I blame walking past the AllSaints windows, I want every single coat on display! I must resist though, I'm trying to save up for the Margiela x H&M collaboration.
In an attempt to stop myself pining for an AllSaints coat I decided to dig out my old Topshop one, I've had this coat for about 5 years now & it is still the only winter coat I own. I think you can never go wrong with a trench coat though, it's such a versatile & classic piece, and one in thick, heavy wool is just perfect for winter & so cosy too. Wearing it undone gives a casual, slouchy look & buttoned all the way to the top it has a military kind of smartness to it, I really love hard working pieces like this that can achieve so many different looks depending on how they're worn. To be honest, I had forgotten how nice it is, maybe I don't need a new one after all…