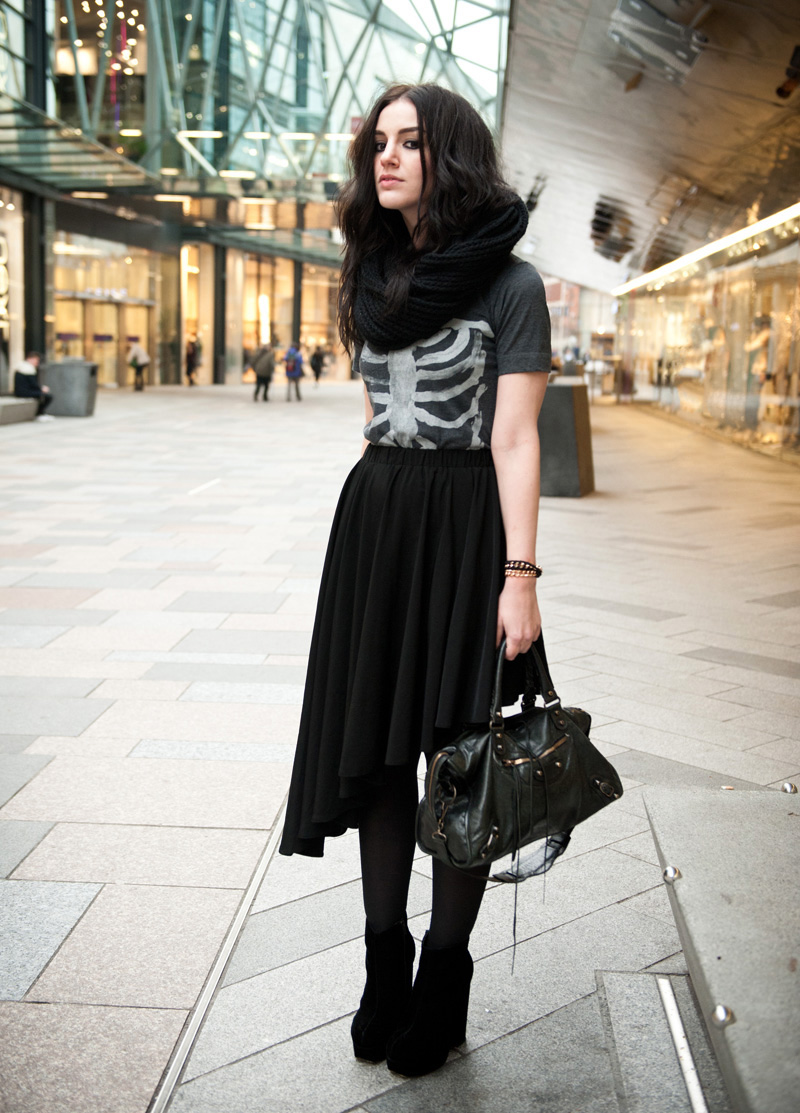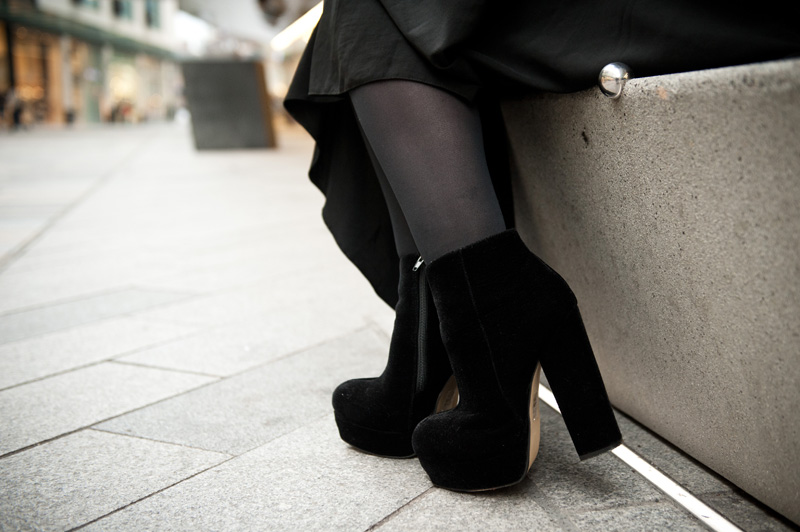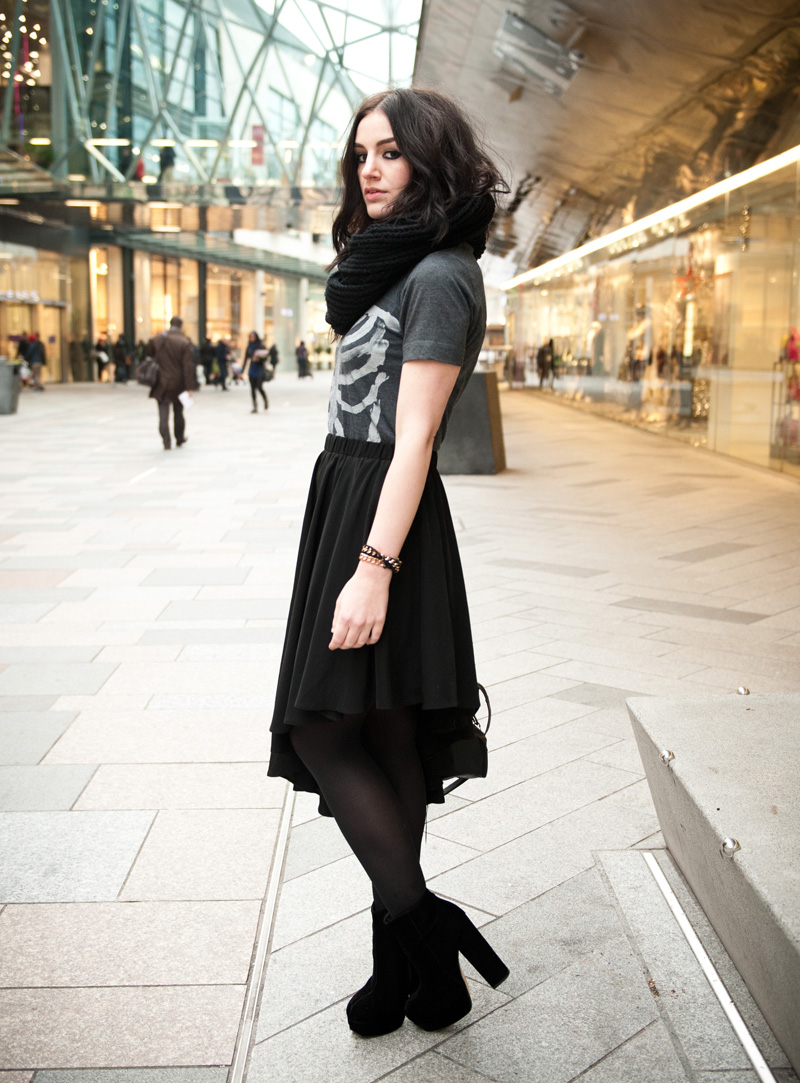 ASOS Snood / AY Not Dead Ribcage Tee / A Wear Asymmetric Skirt / StylistPick 'Eleonora' Boots * / Ligia Dias Necklace (as bracelet) / Balenciaga City
This is the second outfit from my '7 Days With StylistPick' challenge. We spent the day doing a little shopping & I also thought it'd be the perfect way to really put the boots to the test in terms of comfort. I'm happy to report that after a few hours of shopping they were still super comfortable, I think this is mostly down to the chunky shape, thick platform & nice wide fit. I'm used to walking around in heels all day, but it's rare to find a pair of this height that are still comfortable after almost a whole day of walking, so I'm really quite impressed!
A day of shopping calls for a simple outfit that's easy to keep getting changed out of when trying things on, so I went for a really basic look – tee & a skirt, plus my trusty snood for a little extra warmth.
This ribcage tee from AY Not Dead is one of my favourites & it adds a nice bit of interest to what would otherwise be quite a plain outfit. I'd never heard of the brand before but came across it in the ASOS sale last year, you all know how much I love anything anatomy related, so of course I had to have it! I just love the messy, painterly print & I can never get enough of charcoal grey tees. I haven't seen the brand on ASOS since though, which is a real shame as looking through their current lookbook there are loads of pieces I'd buy in a heartbeat. Unfortunately, I can't seem to find anywhere to buy online though! If you happen to know of somewhere, please let me know!