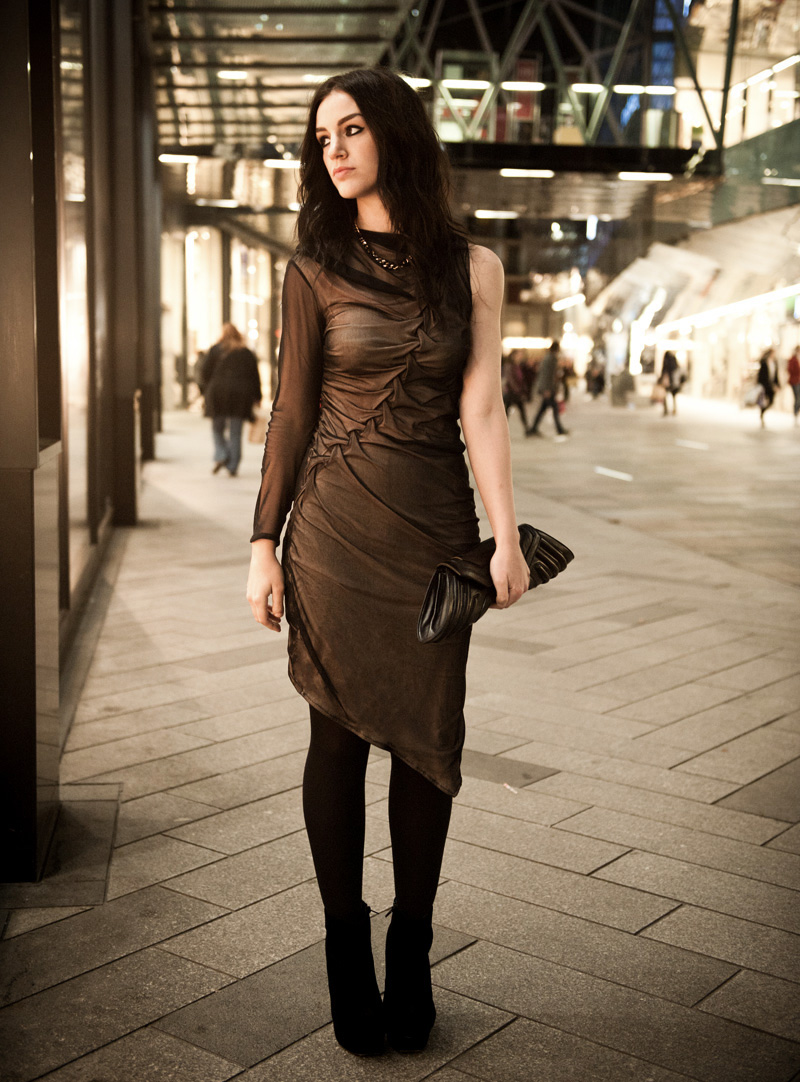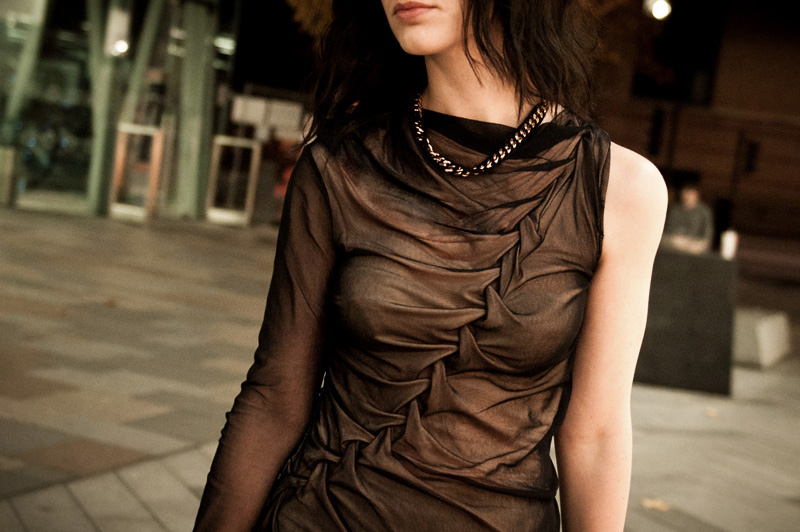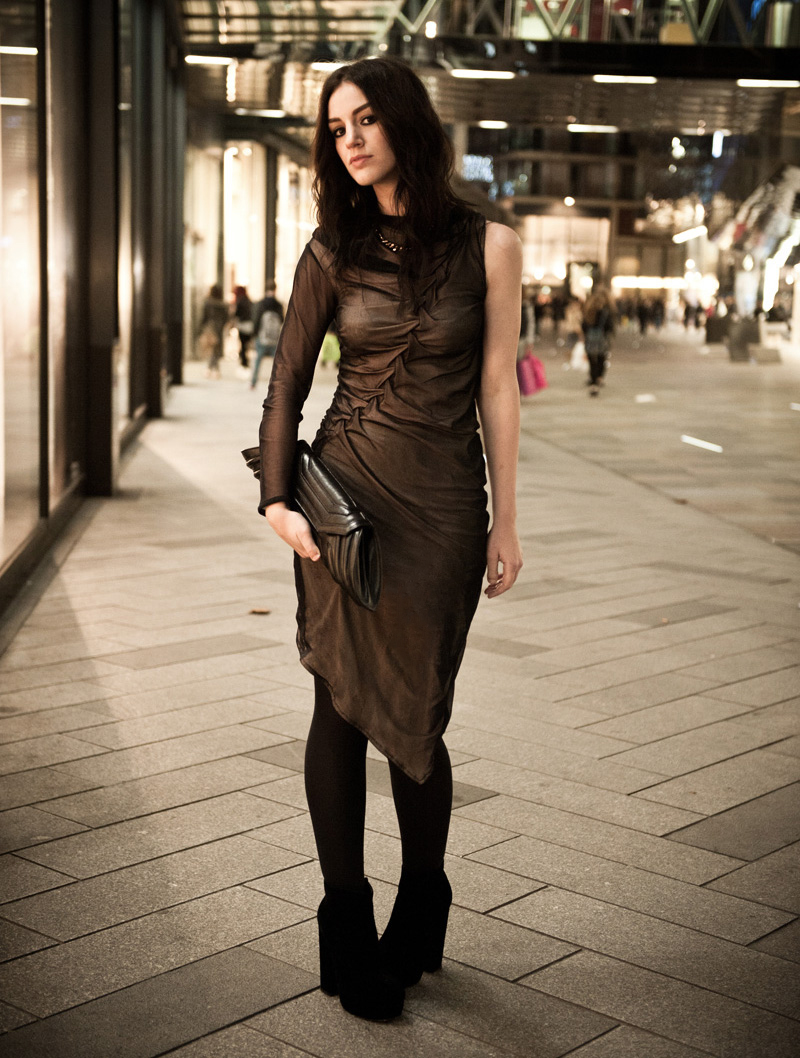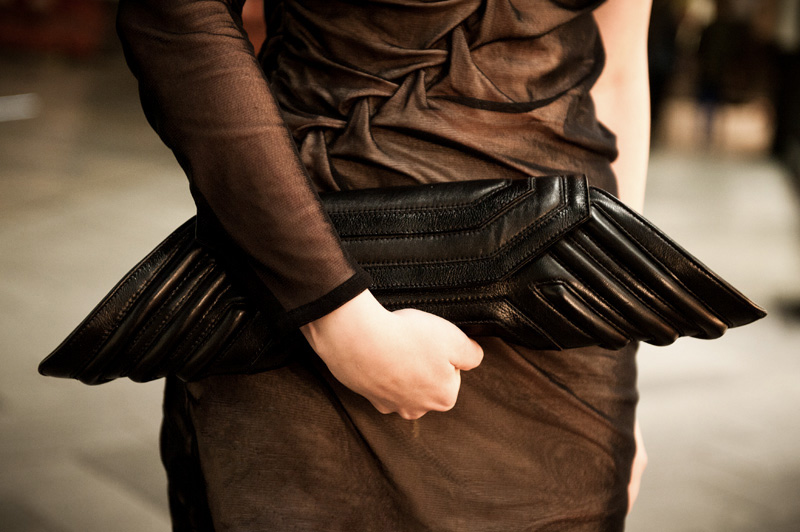 FAIIINT Twisted Dress / Bracher Emden 'Geo' Clutch * / StylistPick 'Eleonora' Boots * / Ligia Dias Choker
I wore this Saturday night to go out for drinks, this dress has always been one of my favourites that I made during my degree, it's such a simple dress, but I think that helps the little details it does have really stand out. It's yet another piece that was inspired by anatomy, this time I was looking at skeletal deformities & the twisting of bones into unnatural shapes. It has a nude silk jersey under-layer with a black mesh over the top & I just love the way both fabrics drape together around the twisted smocking. I still remember the panic of possibly not getting it finished in time, I made it in such a rush just a few hours before my hand in!
I'm still finding my StylistPick boots to be extremely comfortable & I have to say I'm also finding they work with just about everything I own, so this challenge is proving to be quite a bit easier than expected!
You've all heard me raving about this Bracher Emden clutch many times before, but I couldn't resist a close up of it next to the smocking on the dress, I think they look so beautiful together. I still get so many compliments about this bag, my friends have seen it a lot over the past few months but they still coo over it & stare at it whenever I take it out, shop assistants, waitresses & bar maids too always seem to feel the need to tell me how beautiful it is when it's sitting on the table or at the counter. I must admit, when I've not used it for a while, even I have to stare at it a little when I get it out again, almost like I'd forgotten just how awesome looking it is!