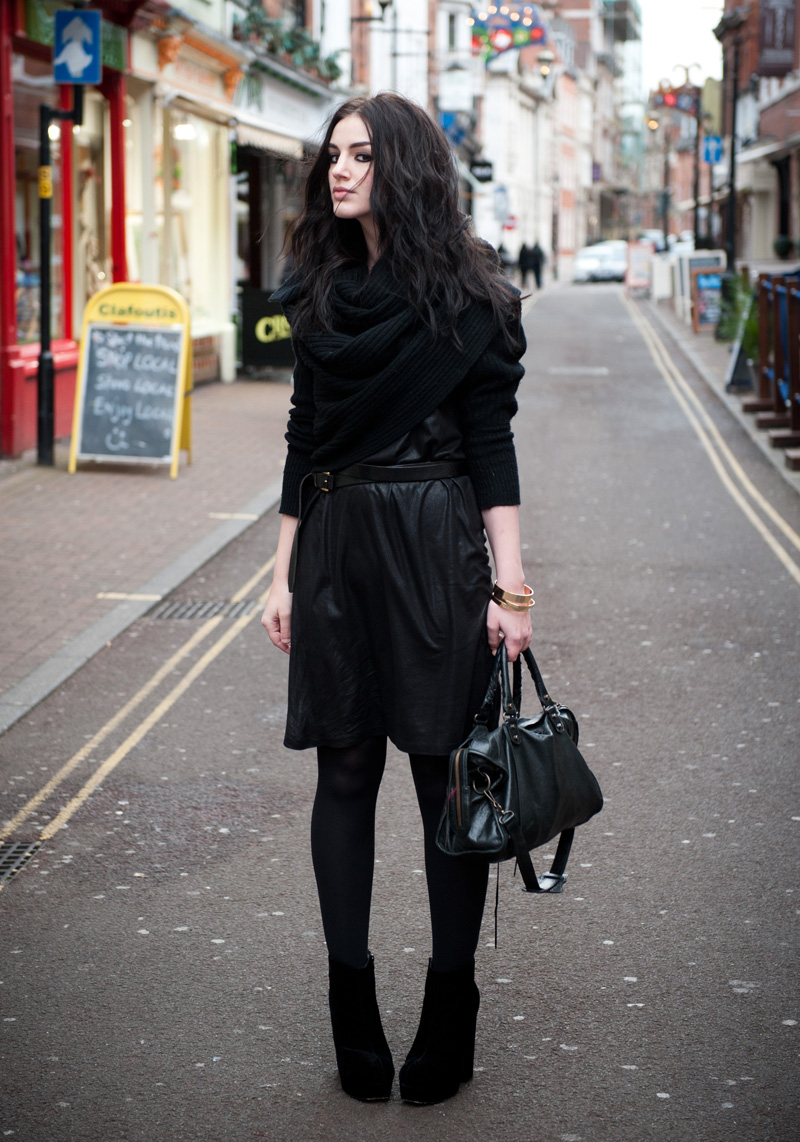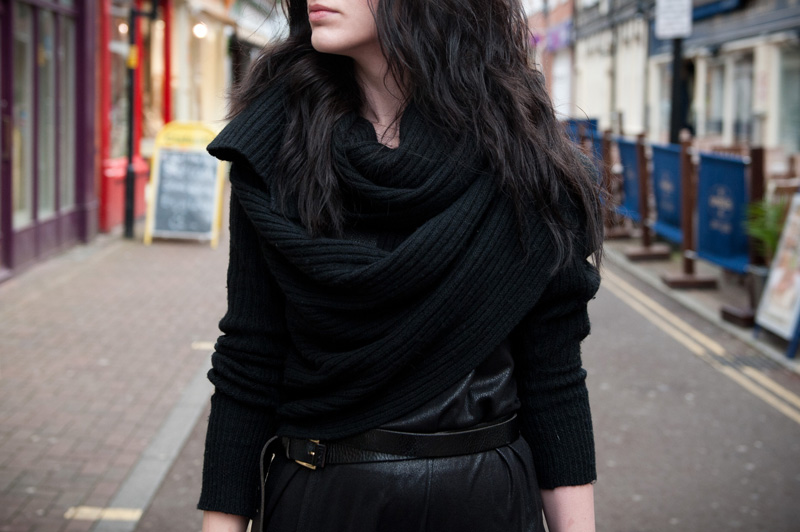 AllSaints Wrap Cardigan / Eksempel Leather Look Dress / ASOS Belt / StylistPick Boots * / Balenciaga City / Gogo Philip Bangles
All of a sudden it's turned bitterly cold, looking back at these photos taken only a few days ago it's hard to believe I felt so warm & snug in this few layers, especially when today even the thought of venturing out in anything less than a duvet is unbearable! I do love autumn & winter, but days like today when it's been chucking it down all morning & so ridiculously windy too, make me want to just curl up inside with Nico, my big fluffy robe & lots of warm comfort food!
This AllSaints cardigan is one of my favourite pieces to wear when it's chilly though, there's nothing better than physically being able to wrap yourself up, it's like a huge fluffy hug when it's miserable outside. I love that there are so many options for wearing it too, it's basically a long rectangle with sleeves, so you can wrap it & drape it around yourself however you like. I'm still finding new ways to wear it even now!
Eksempel is another brand I discovered thanks to ASOS. I'd never heard of it before, but saw this dress (heavily discounted!) in the sale & although it's just a basic tank dress, the fabric really drew me to it & I ended up getting it. It's another one of those pieces that's quickly become a staple in my wardrobe, with lots of people complimenting it or having to have a feel of it! I love the way the leathery jersey transforms it from a boring black tank dress into something just that little bit more special.