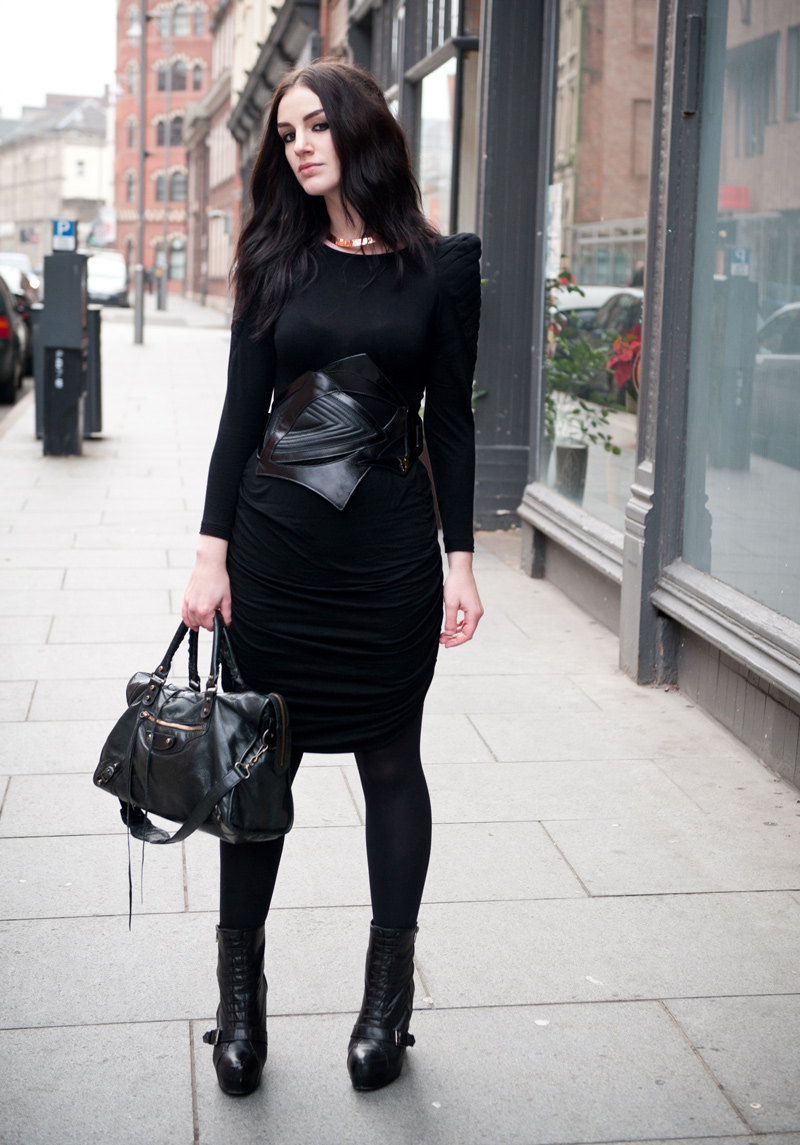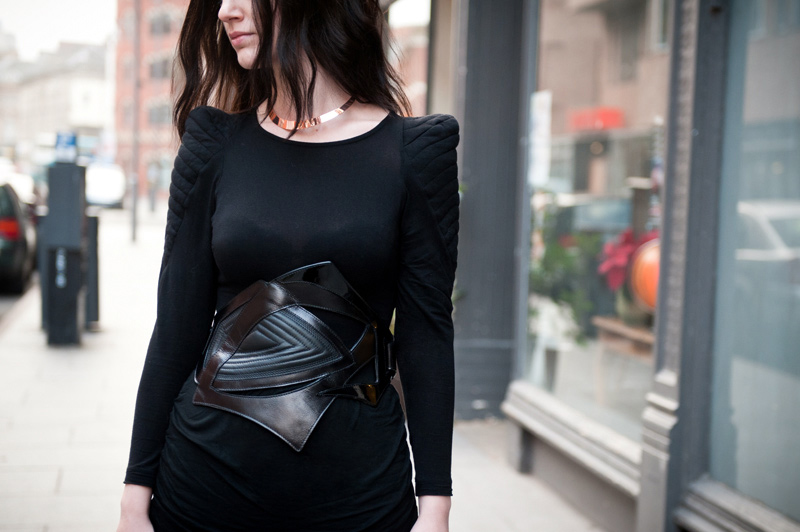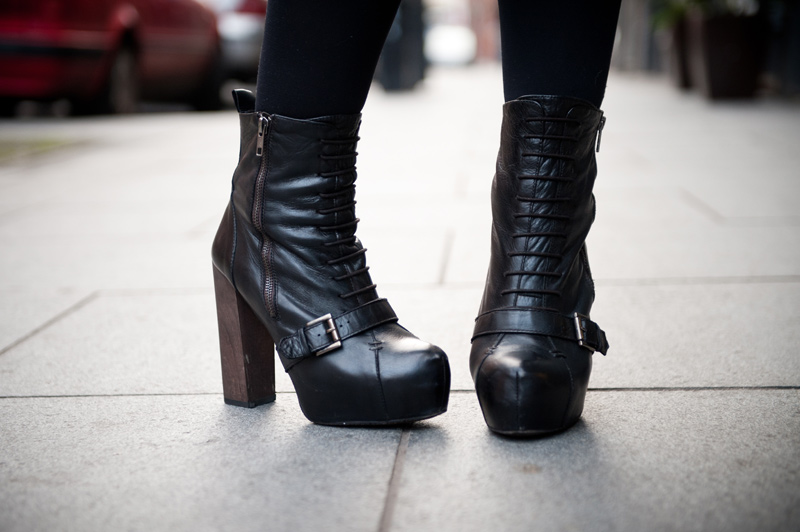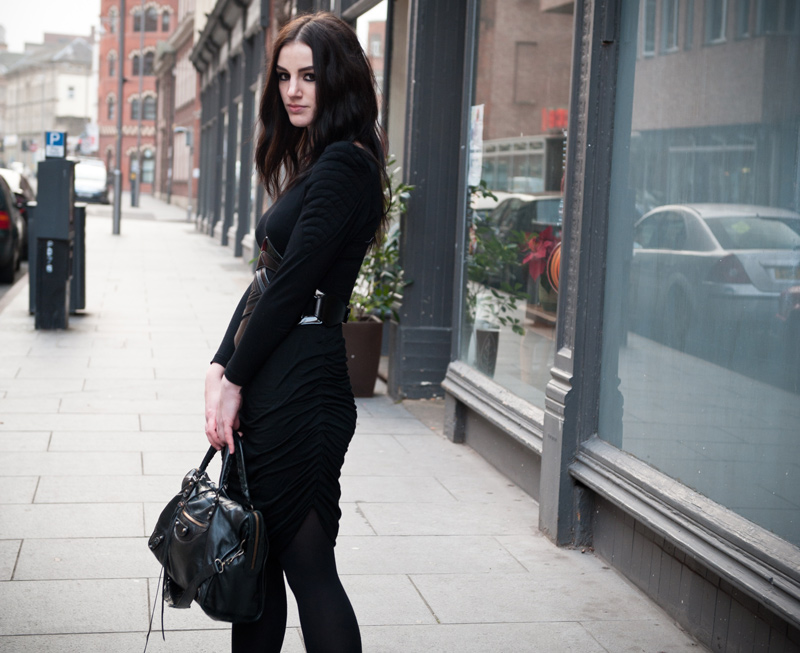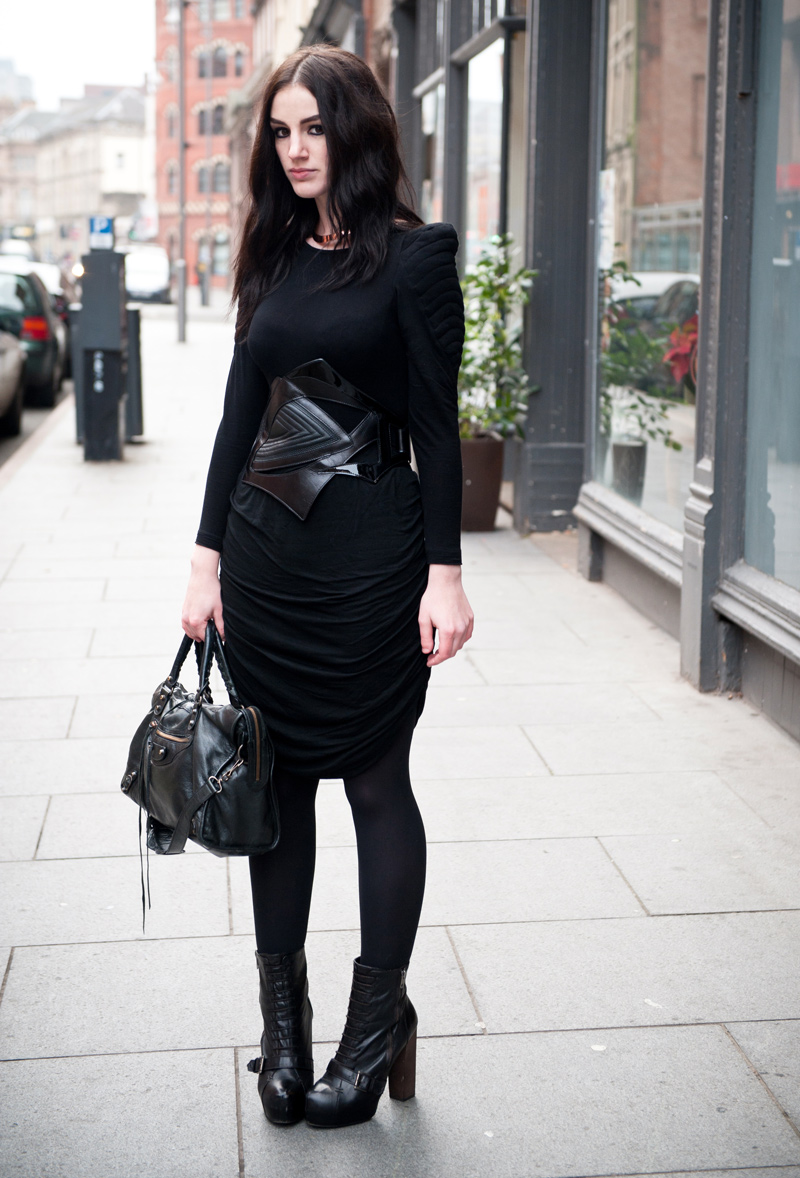 ASOS Quilted Shoulder Tee / Bracher Emden Belt * / Religion Draped Skirt / Topshop Boutique Boots / Balenciaga City
This was the first time I've been out without a coat or jacket in months, it was such a nice day. Yet fast forward a few days to today & we have a thick blanket of snow & it's back to being freezing again, typical British weather!
This outfit is all about the beautiful, angular Bracher Emden belt, it makes me feel like some sort of futuristic crime fighter & so I couldn't resist pairing it with my quilted shoulder tee from ASOS for that little extra sci-fi element! It's such a statement piece that it immediately dominates any outfit, so I like to keep the rest of my look simple so that it can take full center stage. I've been wearing it a lot over chunky sweaters too, as it's one of those pieces that can transform even the most boring & casual outfits into something so striking & dynamic.
The draped skirt from Religion is one of the only sale buys I've brought this year, I've been so disappointed in the online sales & haven't even bothered to check out the stores yet as I've heard they're not much better either. I'd had my eye on the skirt for a while though, so of course I had to get it at 50% off. I love how the draping at the sides actually gives me the illusion of having a few curves, instead of my usual boyish silhouette!