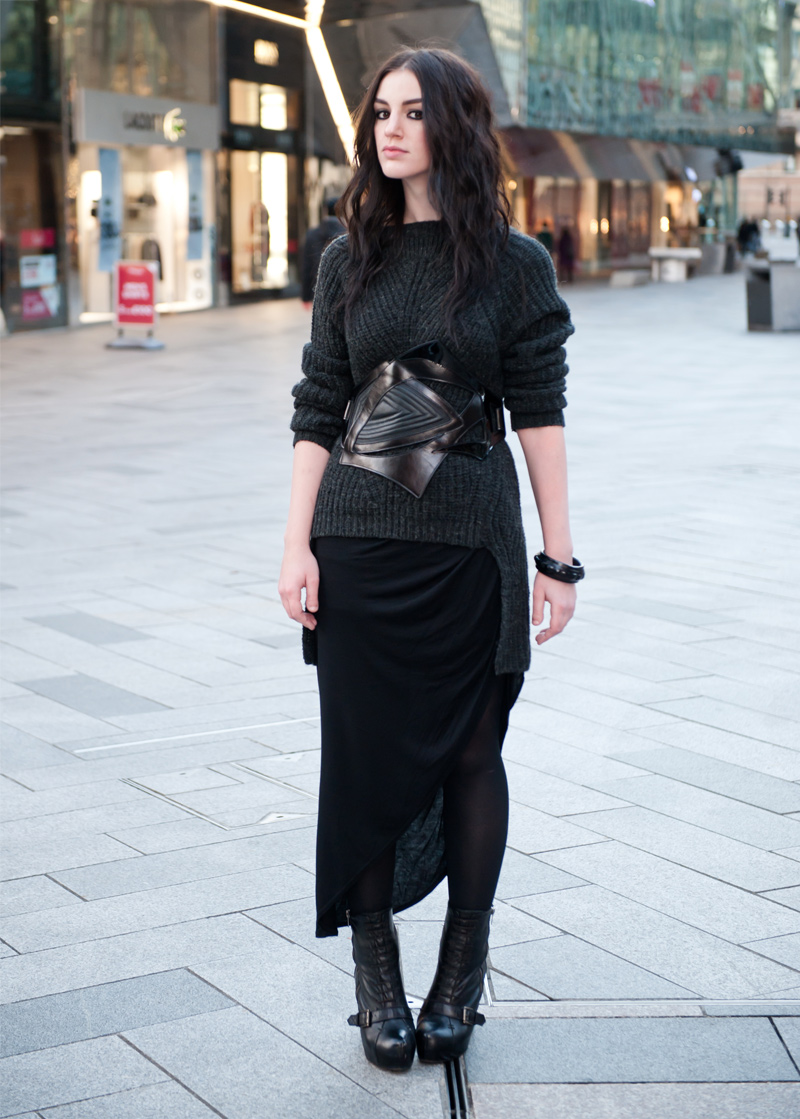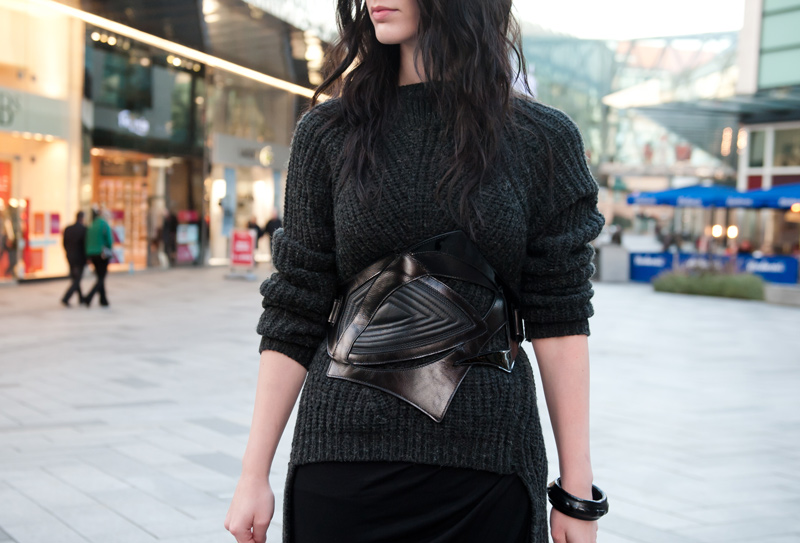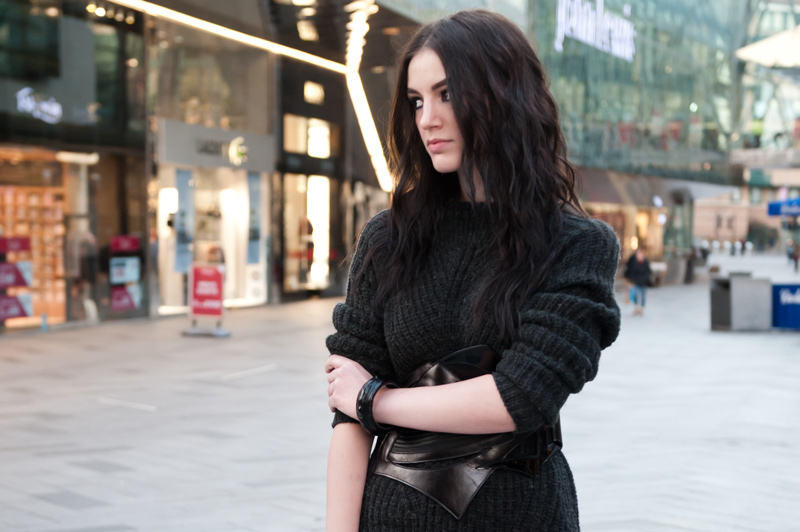 Rut&Circle Ribbed Sweater / Bracher Emden Belt * / River Island Asymmetric Skirt / ASOS Leather Cuff / Topshop Boutique Boots
This whole outfit pretty much consists of pieces I just can't stop wearing, so sorry if it's a little repetitive! Since this River Island skirt arrived a few weeks ago I've worn it to death. It's one of those pieces that's so easy, yet the asymmetric cut & the slight draping give it that little something extra, meaning every time I've put on another skirt this last week I've ended up changing into this again because it just looks so much better.
The same goes for my Bracher Emden belt, it transforms any outfit, even the most boring one, into something special with it's statement shape & sharp angles. Sometimes this can be a problem though, as I have been finding myself getting dressed & feeling as though something is missing from my outfits, then realizing it's the belt, that impact it has, the way it magically pulls everything together, it's a little addictive. Before you know it, I've been adding it to every outfit & wearing it all week! I don't want it to loose that wow factor it has though, so I'm forcing myself to only wear it now & again from now on.
This sweater from Rut&Circle is another recent addition I've been wearing an awful lot, I never like to buy or wear plain, boring sweaters, they're such a focal point of an outfit when you're wearing one, so I always think they should be kind of special. The little details like the longer back & subtle diagonal ribbing to the chest have made this one a real staple in my wardrobe. Plus it's so chunky & snuggly, perfect for this freezing weather.