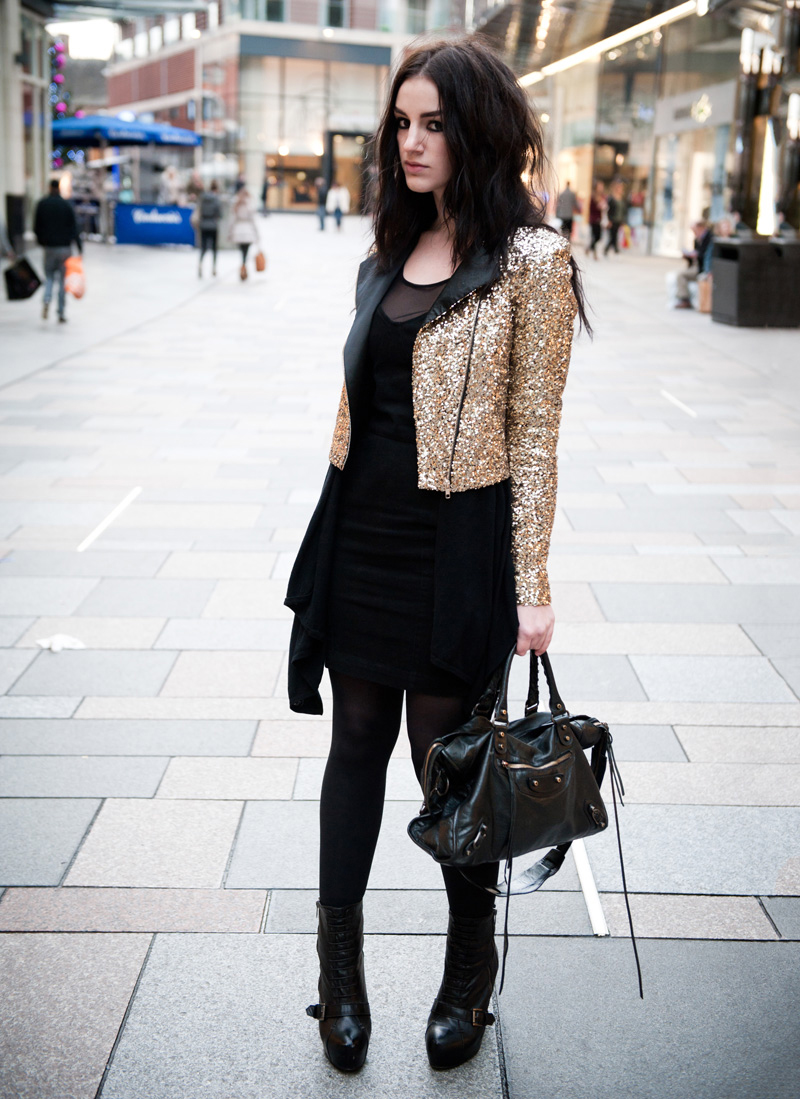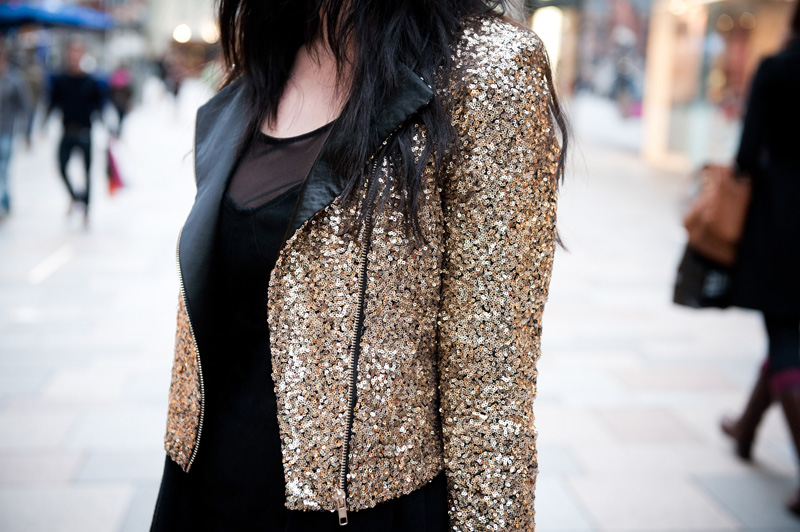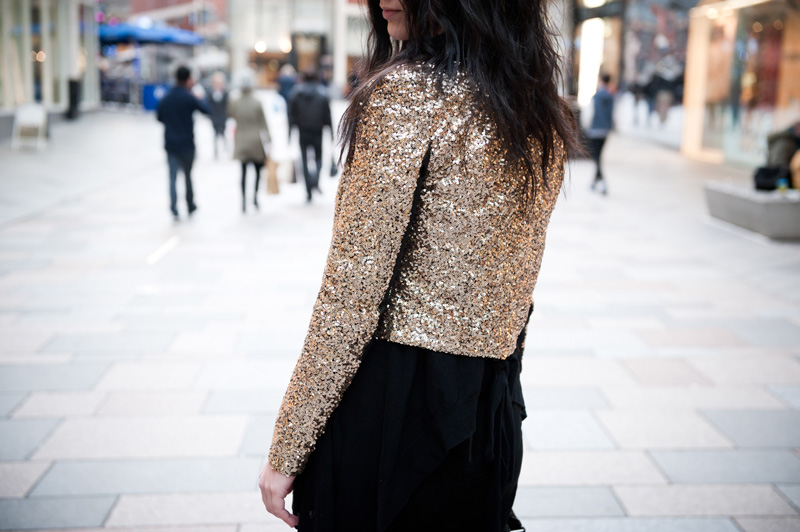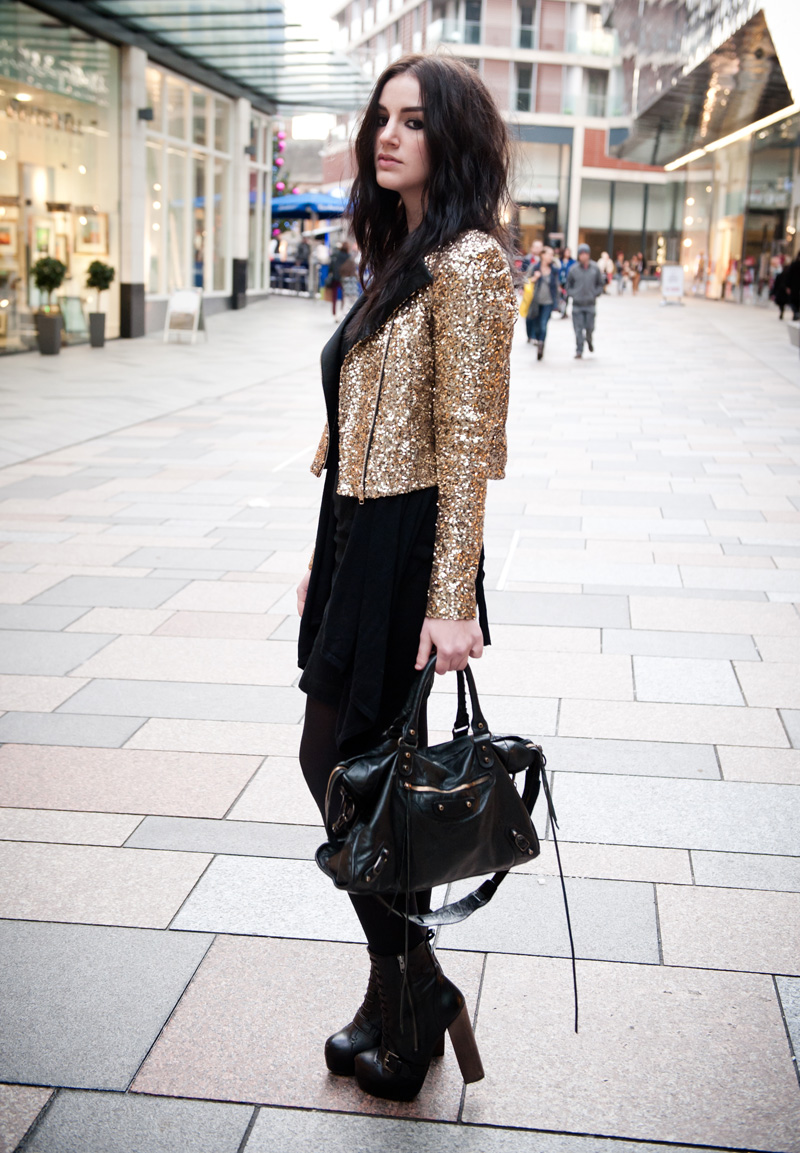 Mary Jane Fashion Gold Sequin Biker Jacket * / ASOS Denim & Mesh Dress / Mango Draped Cardigan / Topshop Boutique Boots / Balenciaga City
One of my favourite things I got for Christmas was this sequined biker jacket that Mary Jane Fashion sent me all prettily wrapped up with a pink bow & a little Christmas message. I'm obsessed with nice packaging, so this little extra touch made it all the more special.
I admit, it's not usually something I'd choose (with it not being black!) but as soon as I tried it on I was in love! The sequins are a lovely muted gold with a little black underlay showing through, and the biker style with the contrast black lapels & chunky zip give it more of a grungy feel, which means despite it being sequined I feel like I can just throw it on, even with more casual outfits. Here I kept it very simple, no jewellery & minimal black layers to keep it from looking fussy or over the top.
I've just brought my 3rd one of these draped cardigans from Mango, they're such a great basic layering piece with their long asymmetric front & cropped back, the only downside is that they don't last very long at all before they look a bit tatty which is such a shame! When I saw it in the sale on ASOS I knew I had to get a 3rd backup just incase I couldn't find them again once my current one is knackered! Does anyone else buy 'backups' of their favourite pieces? It can't just be me, surely?!