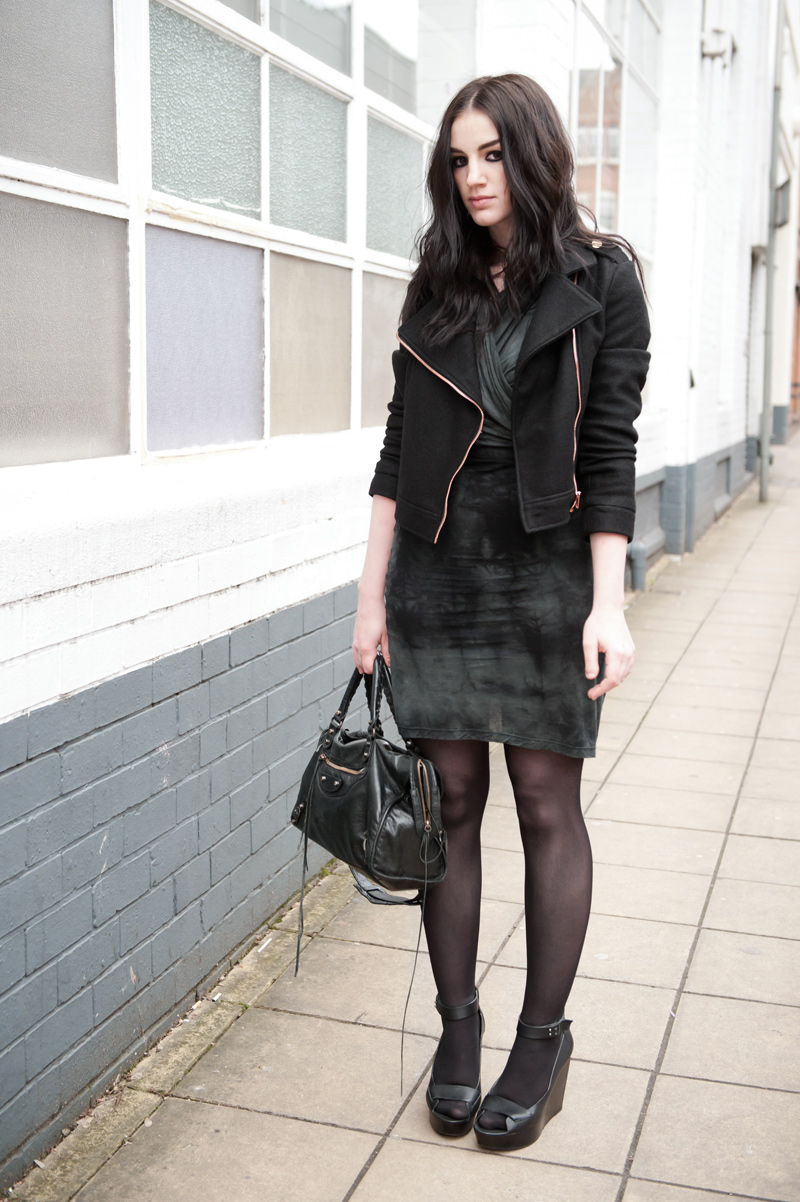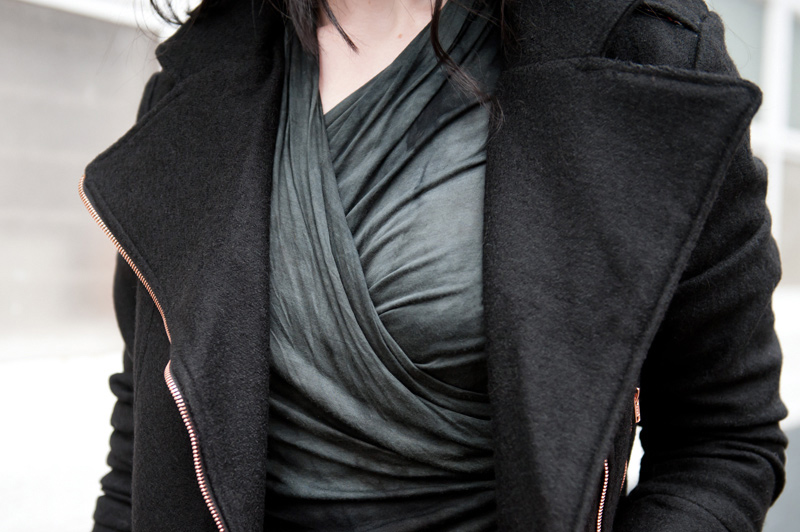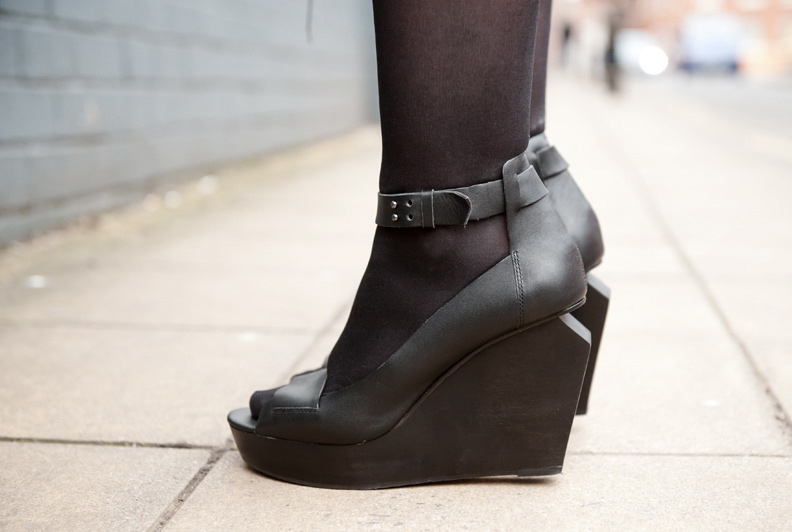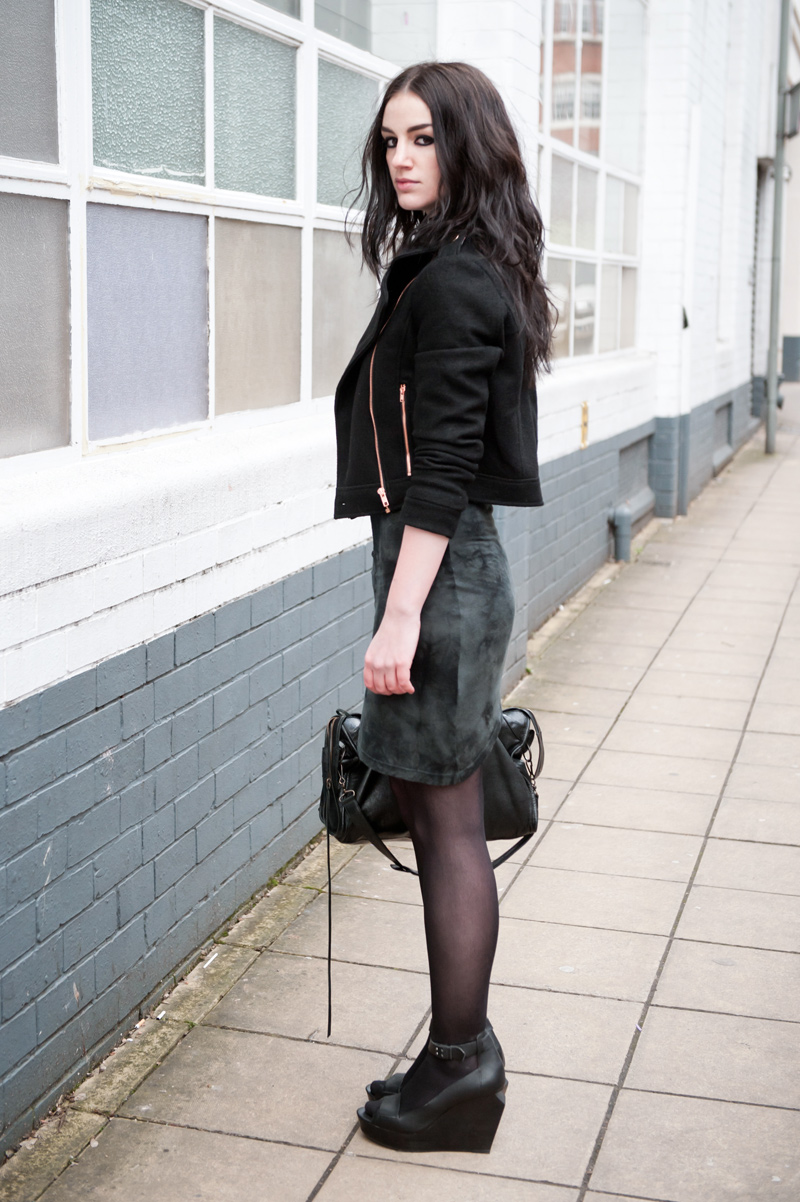 Minkpink Wool Biker Jacket c/o MeeMee * / Gestuz Wrapped Dress / Skin by Finsk Wedges / Balenciaga City
I know I've been whinging about how rubbish the sales have been this year, but after paying ASOS a visit last week I actually ended up getting quite a little haul of things, this Gestuz dress being one of them. I'm a huge fan of the brand & couldn't pass this up at 70% off, even though I was a little unsure of the tie-dye, marbled print to begin with. It was one of those pieces that as soon as I tried it on I didn't want to take it off again, it's super soft, drapes beautifully & the print is much subtler than I originally thought.
I'd been looking for a pair of casual, comfortable, go with anything wedges for the longest time. So, when I went along to the Finsk sample sale before Christmas & saw two perfect pairs, I couldn't help myself from getting both. You've already seen the laced ones, but then I realised I haven't shown this pair off yet! I love that they are basic enough to work with everything in my wardrobe, but they also have so many subtle little details that quietly make a real statement. The tiny notch in the back of the wedge & the double stud fastening are my favourite parts. Sometimes it's the little things that make all the difference.