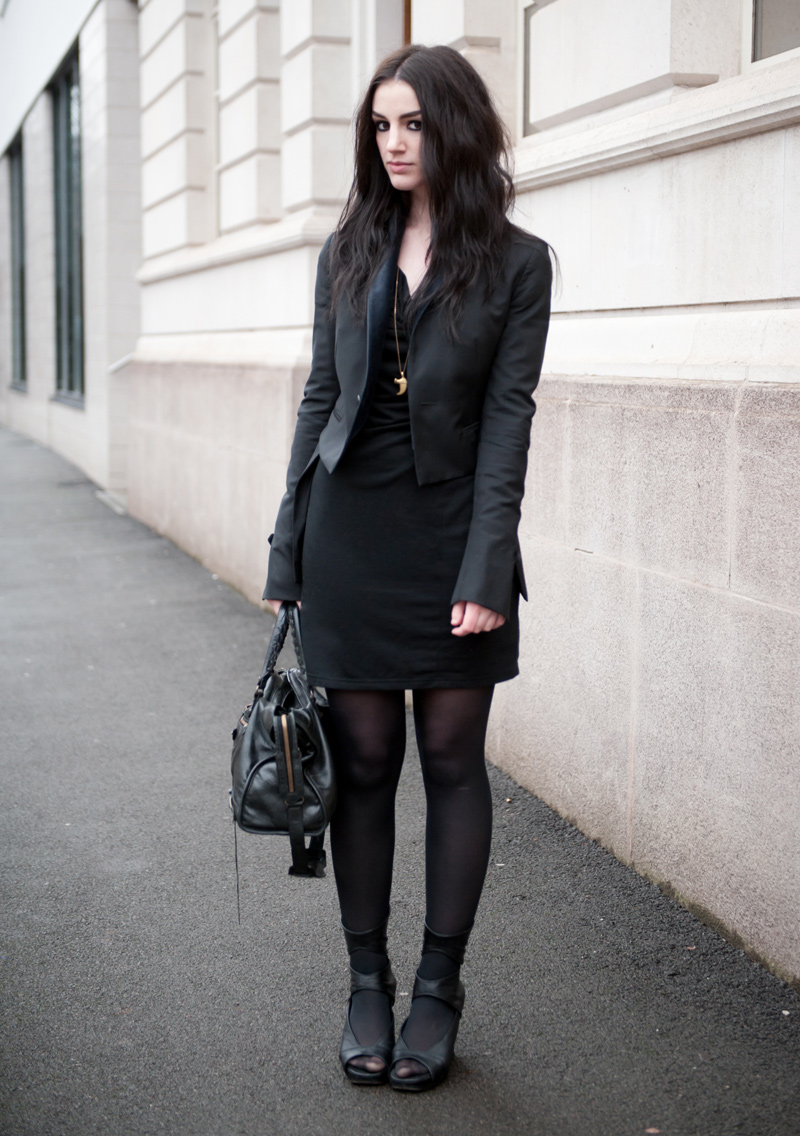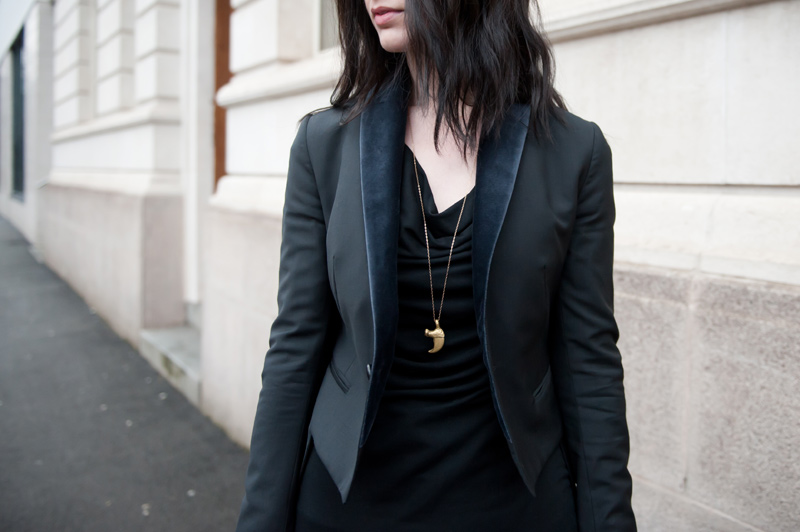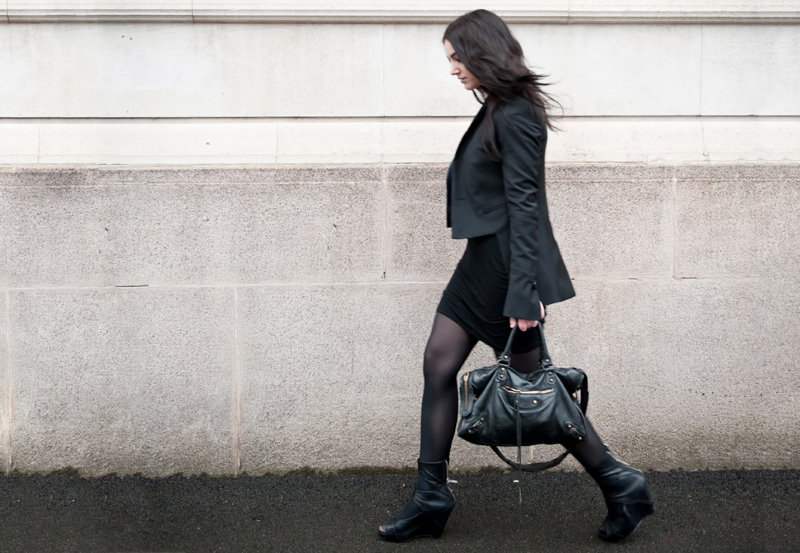 Todd Lynn for Topshop Tux Jacket / Vero Moda Draped Dress c/o Zalando * / Lux Coronette Claw Necklace / Rick Owens Wedges / Balenciaga City
Does anyone else have a default outfit you throw on when your feeling lazy, but want to still look like you've made a bit of effort? This is mine. It's not always these exact pieces, but this is the general lazy outfit formula – jersey dress for comfort, sharp blazer to smarten it up, minimal jewellery & super comfy wedges.
This Todd Lynn for Topshop tux jacket & my fur collared one from the same collaboration are those kind of pieces I think could smarten up even the scruffiest of outfits. They are my go to jackets when it comes to lazy days like these, you can't fail to feel put together when wearing one. It's the super stiff, boxy shape, that feels as though it forms around the body like an armor, thanks to some brilliant cutting. I would happily have paid a lot for either of these jackets, I'm still after one from the mainline.
Vero Moda is a brand that went under my radar for the longest time, then one of their stores popped up in our shopping center & now I can't get enough! They do so many great basic, staple pieces with a bit of a twist & the prices are also kind of amazing when you consider how nice the quality & materials are. This draped dress has become a bit of a favourite, and I get the feeling I'll be adding many more of their similar black jersey dresses to my wardrobe pretty soon.