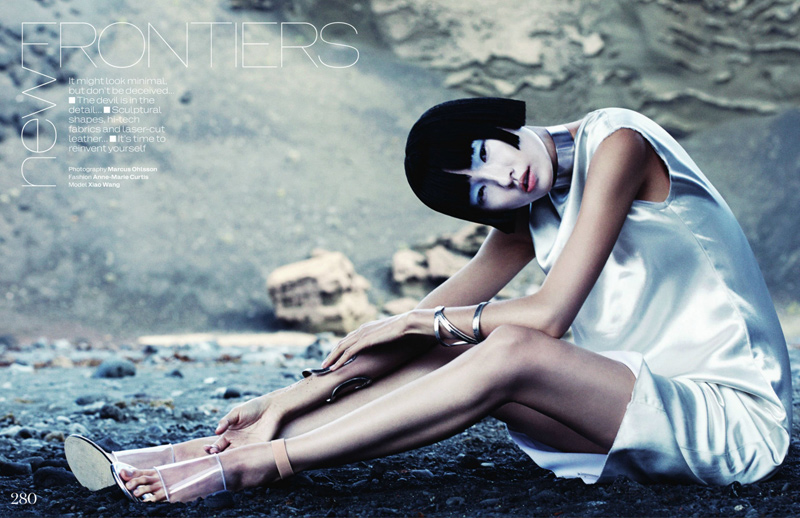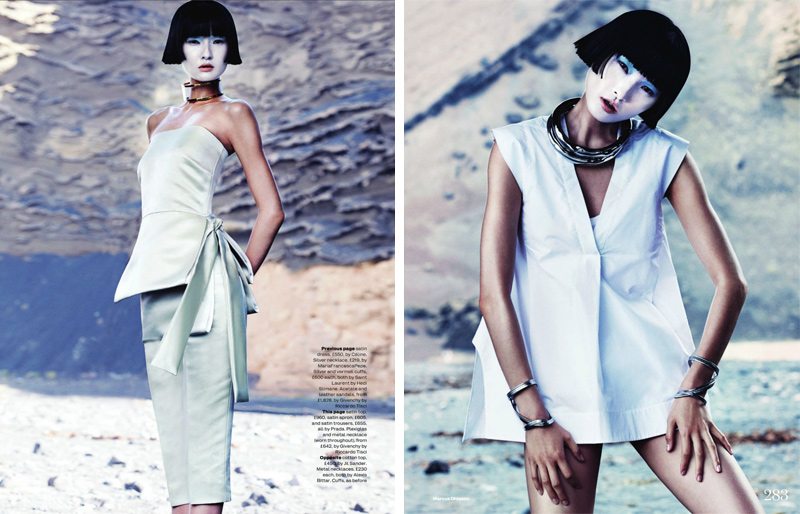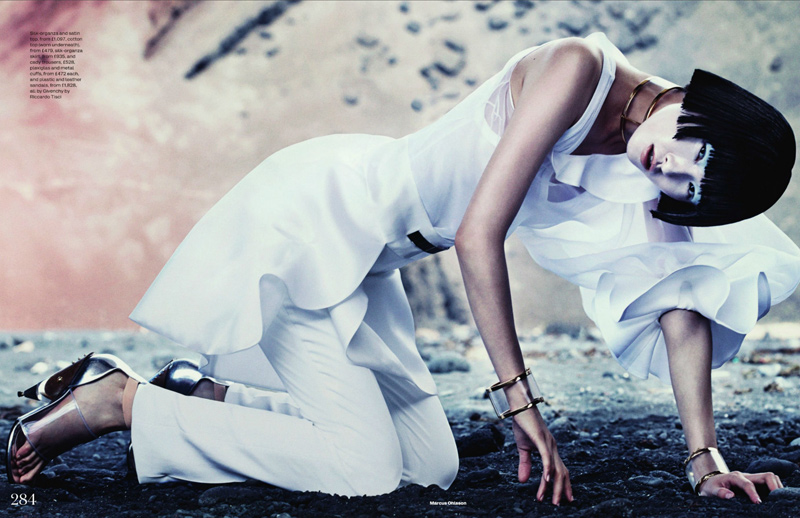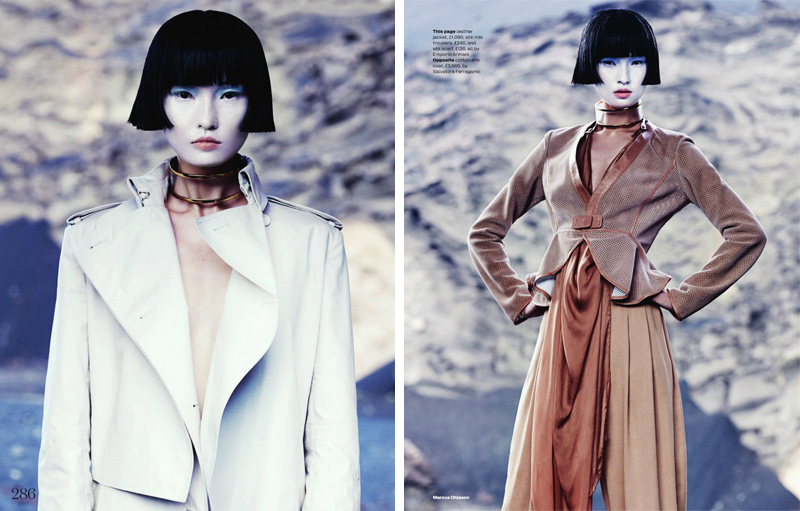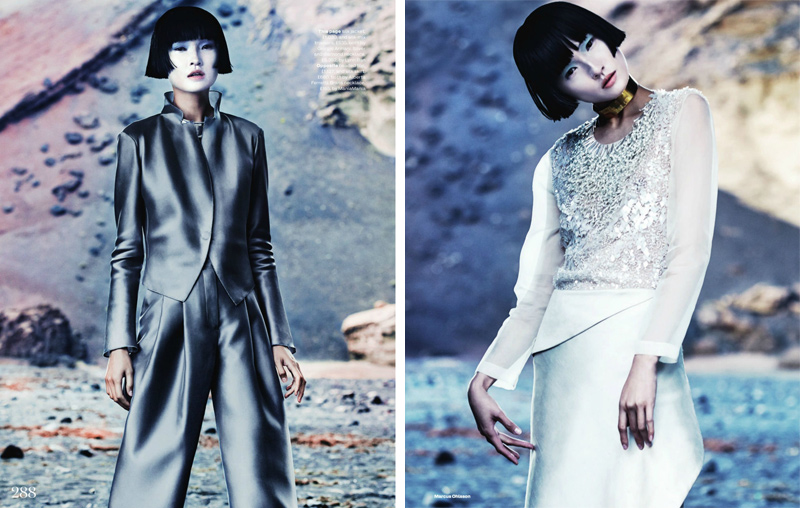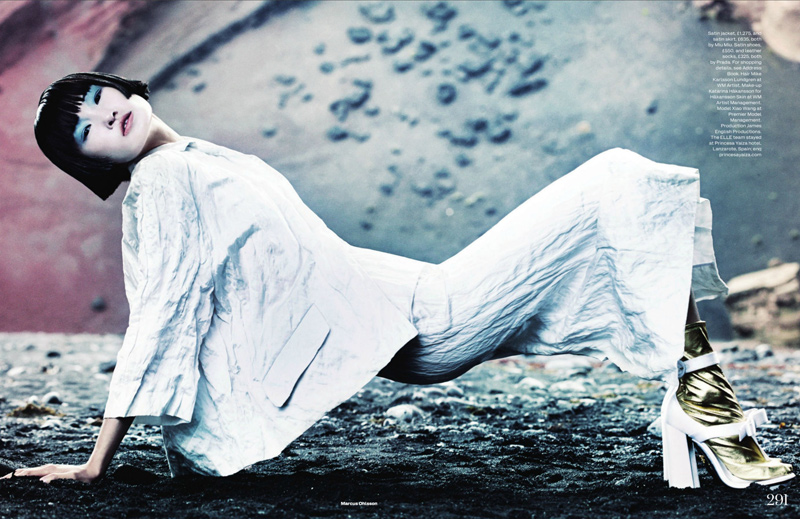 'New Frontiers' by Marcus Ohlsson for Elle UK March 2013
I have to admit, it's been a pretty long while since I last picked up Elle magazine, or Vogue, or any of those other big name monthly glossies for that matter. I used to be an addict, every month on the release date I'd run off to the shops to buy a heap of them & then spend the day excitedly pouring over every word & image. Lately I find myself bored with them though, I'd flip through them & get to the end feeling totally unsatisfied, I hadn't enjoyed reading it at all & so I stopped buying them.
I'm not sure what made me buy the newest issue of Elle, but I'm extremely glad I did. Yes, it's bloated with adverts making it look deceptively chunky & no Victoria Beckham on the cover is not doing anything for me, but this one editorial made it totally worth it.
It's so otherwordly it stopped me dead in my tracks. Xiao Wang makes the most stunning ghostly, alien like figure in the shots & the unearthly backdrop in dreamy greyed pastels gives the minimal pieces a beautiful sci-fi edge, taking them to a whole other level for me. I also, surprisingly, hadn't come across Marcus Ohlsson's work before seeing this, but after spending half an hour pouring over his portfolio he's quickly been added to the mental favourite photographers list.