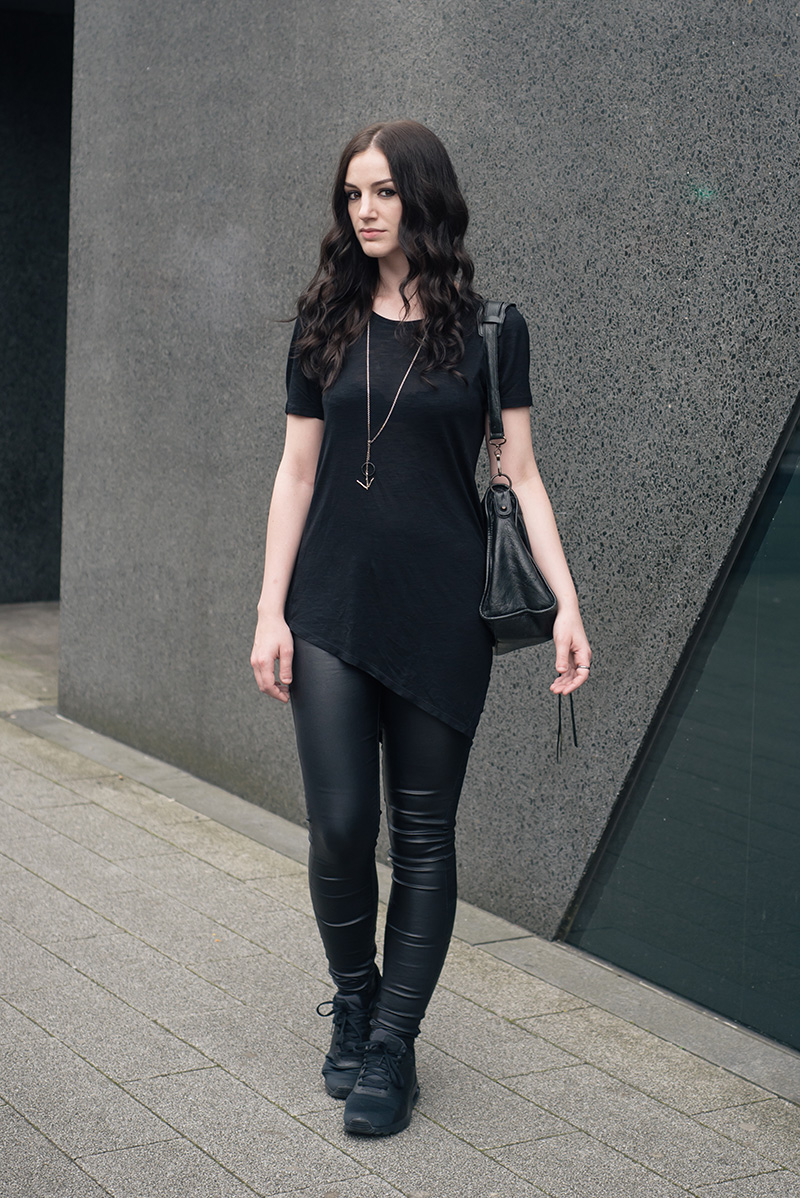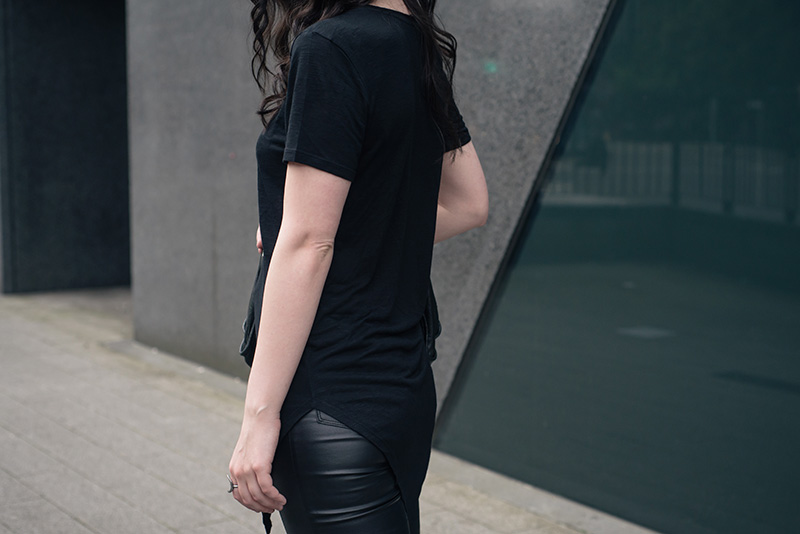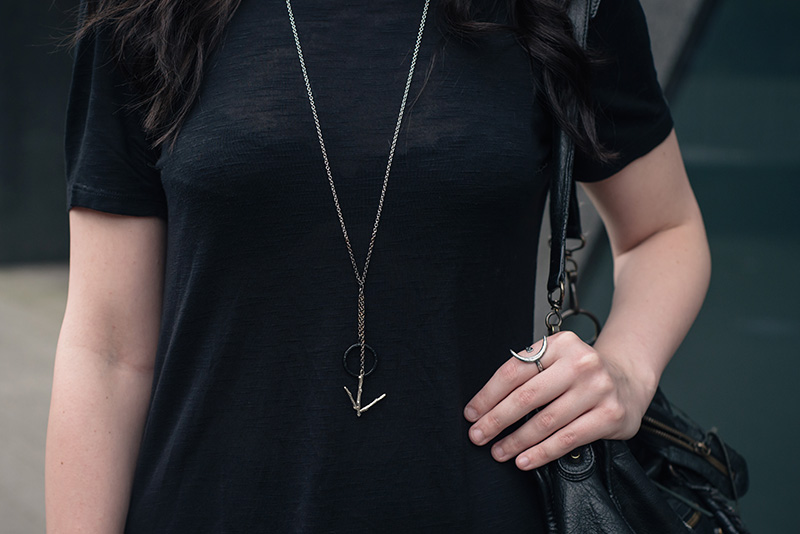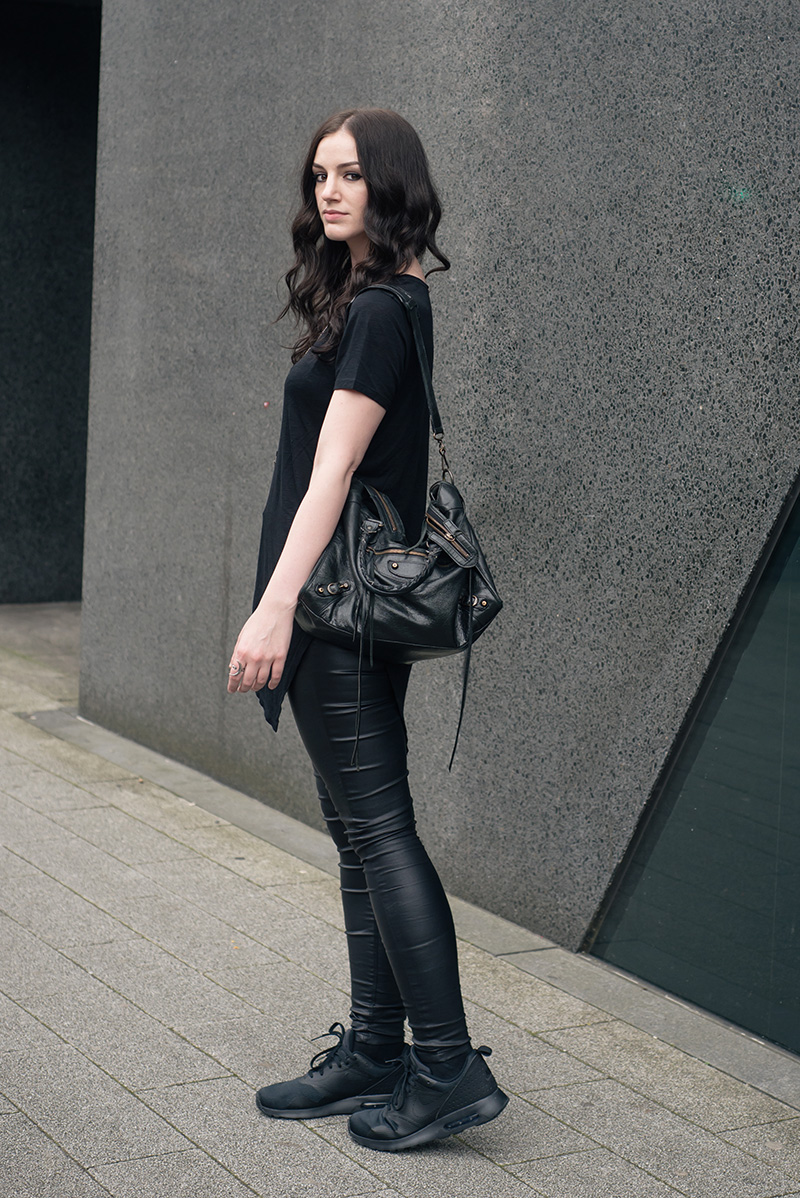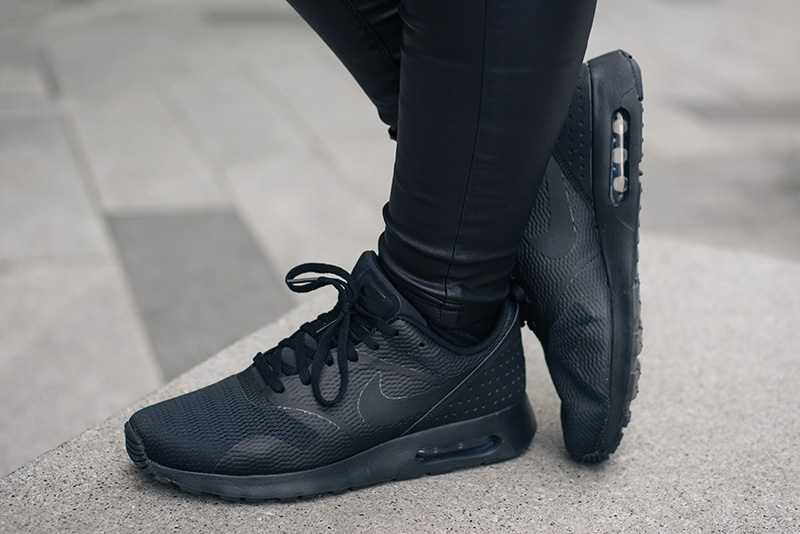 H&M Asymmetric Tee / New Look Coated Jeans * / Hvnter Gatherer 'Lacustrine' Necklace /
Wolf + Sadie 'Theurgy' Ring / Nike 'Triple Black' Air Max Tavas * / Balenciaga City Bag
My favourite thing about all black dressing is that no matter how basic and casual an outfit is, black instantly makes it seem more interesting and put together. And this outfit is a good case in point. The monochrome palette pulls it all together, but the little details like the asymmetric hem and glossy denim are what really helps to elevate it.
My black sneaker obsession is starting to get a little out of hand now. I counted them all out the other day and I now have more pairs than I do black boots, and I have a lot of black boots! I'm a high top girl at heart, but I've been finding myself really drawn to trainers and running shoes lately and these Air Max Tavas are definitely my new favourites.