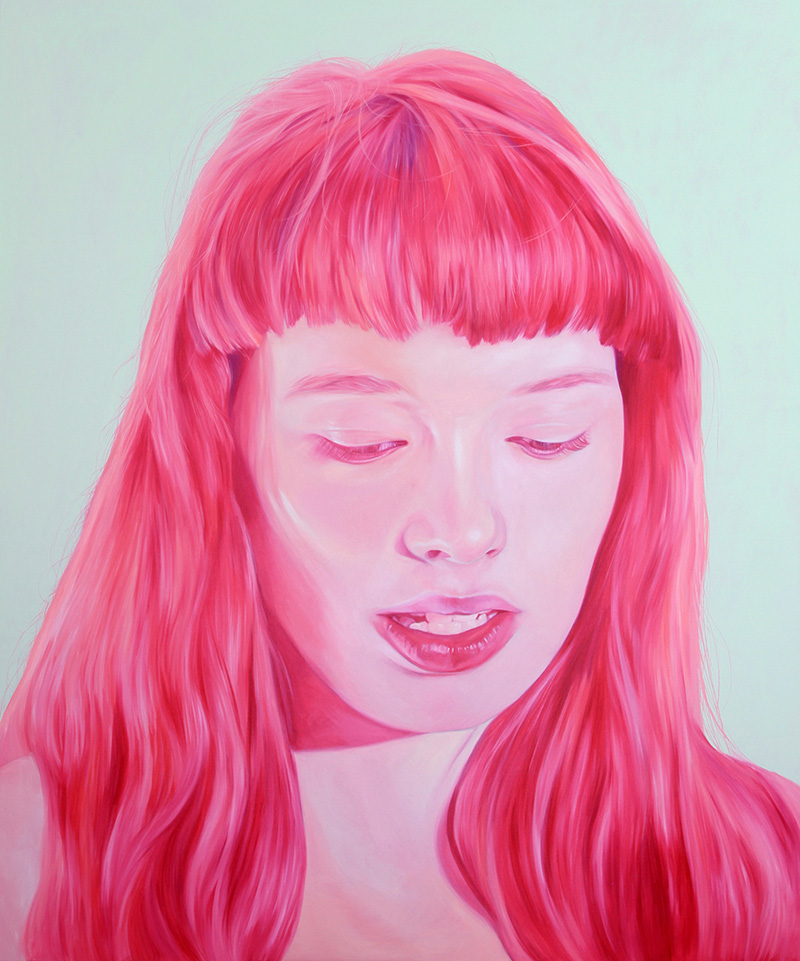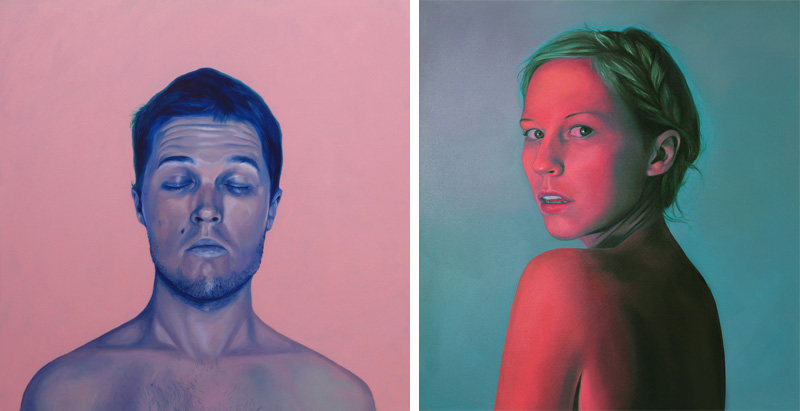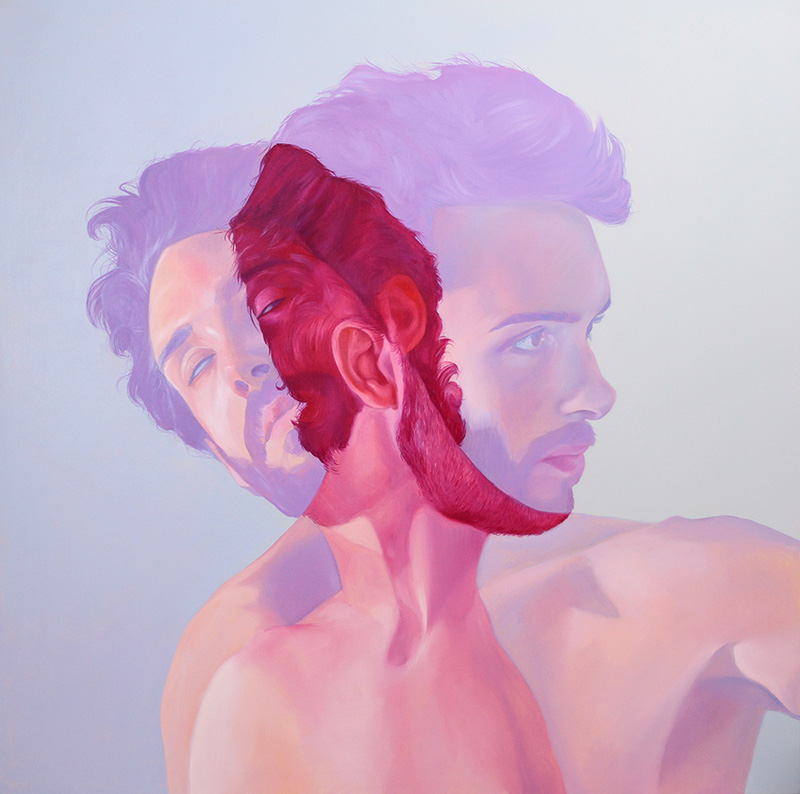 Pieces from the 'Strange Beauties' exhibition by Jen Mann
I've developed a bit of an obsession with this photo-realistic, yet painterly style that seems to have become quite popular recently. I think it stems from my love of the old masters & that I've been getting really interested in classical art again over the past few years, I feel like this is sort of an updated, super modern version of those types of works.
For her newest exhibition 'Strange Beauties' Jen Mann focused on finding the beauty in the unexpected, those fleeting, awkward moments of imperfection. Starting off in her studio as photographs of her family & friends, she then manipulates the images in Photoshop before expertly transferring them onto large scale canvases using oils. The pastel colours, soft bush strokes & hazy light give the pieces an ethereal quality, like a vivid daydream or as though you're looking at them through rose tinted glasses.