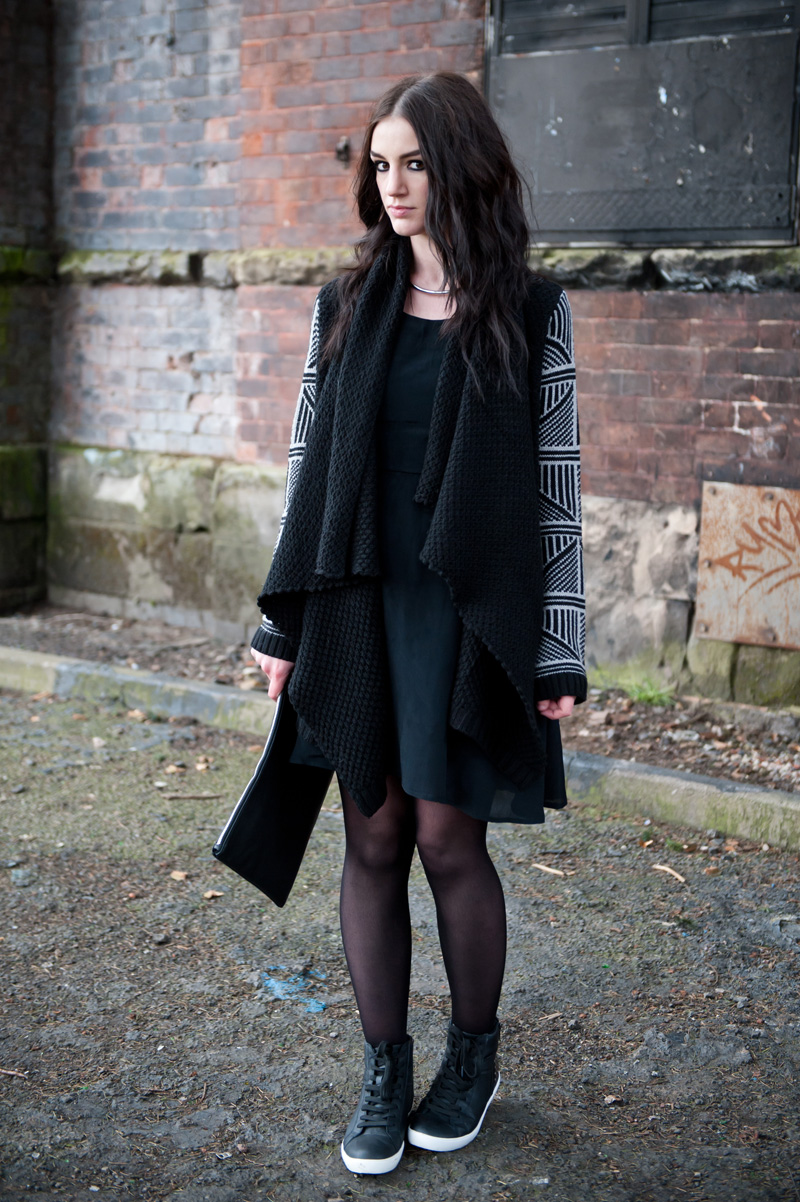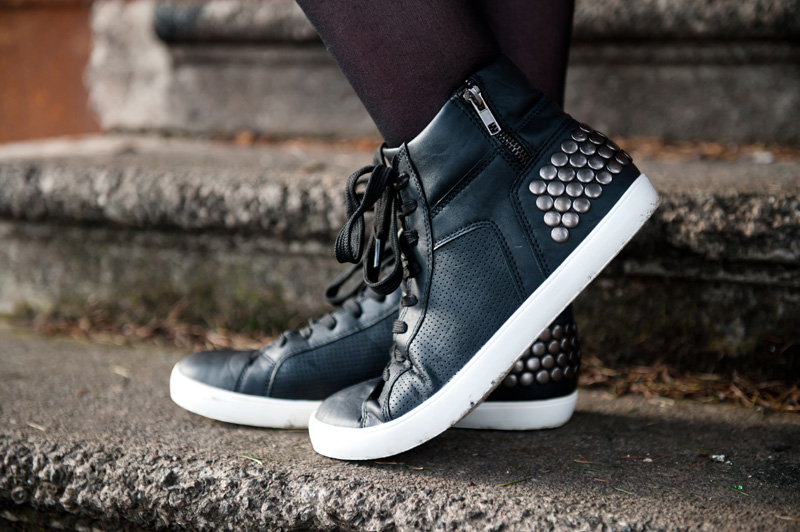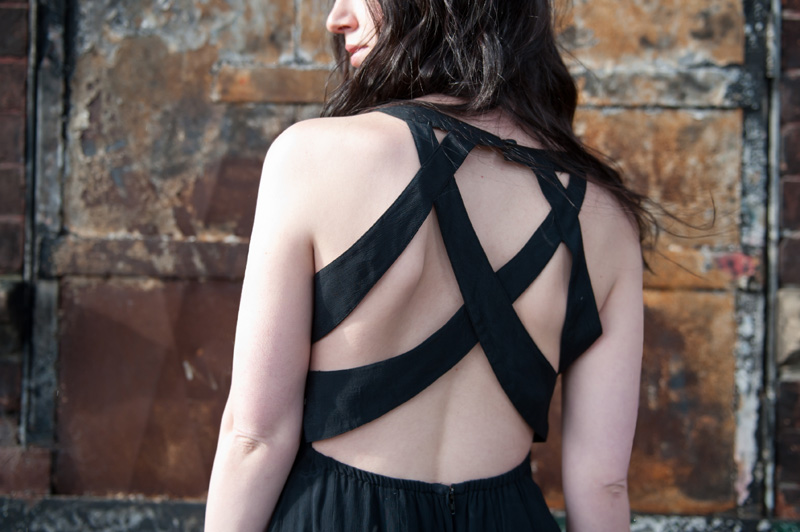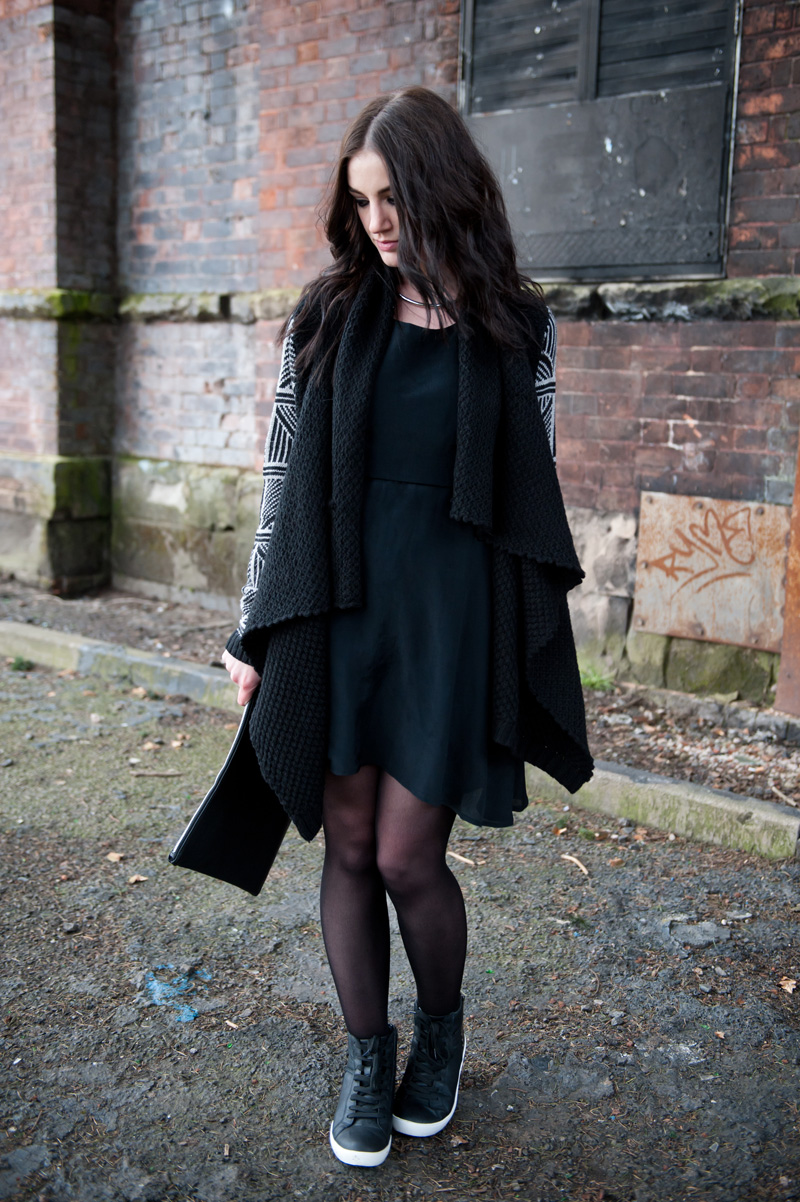 18 & East Dress c/o Stylistpick * / ASOS Cardigan / Stylistpick Studded 'Avery' Sneakers * / Stylistpick Pouch *
I've always had a soft spot for sneakers and I do have quite a few pairs, but I seem to be getting a little bit addicted to them recently, I've started wearing them much more often than the usual off days & dog walks. So how could I pass up such a perfect pair as these from Stylistpick? Smooth mixed with perforated, zips, studs & those lovely thick contrasting soles, plus I love a good high top & they are chunky, padded & super comfortable.
Apologies for my death glare in the first photo, despite the fact it started off as a reasonably warm, sunny day within ten minutes of being outside the temperature suddenly dropped & it started to snow again, I was freezing! What is going on with this weather?!
I had to brave the cold to quickly to get a shot of the back of this dress though, as it was too nice to not show off. I love that it looks like such a plain, simple black dress from the front, yet the back is really quite dramatic. The crepe material is lovely too & the floaty skirt hangs so perfectly from the fitted bodice, it's one of those great dresses that works equally well dressed up or down.
Stylistpick have recently launched a clothing section to compliment their shoes & accessories, starting with a brilliant collection of dresses for spring, including this one. I love that like their shoes, there is such a good mixture of styles, so there's something for everyone, even fussy people like me!