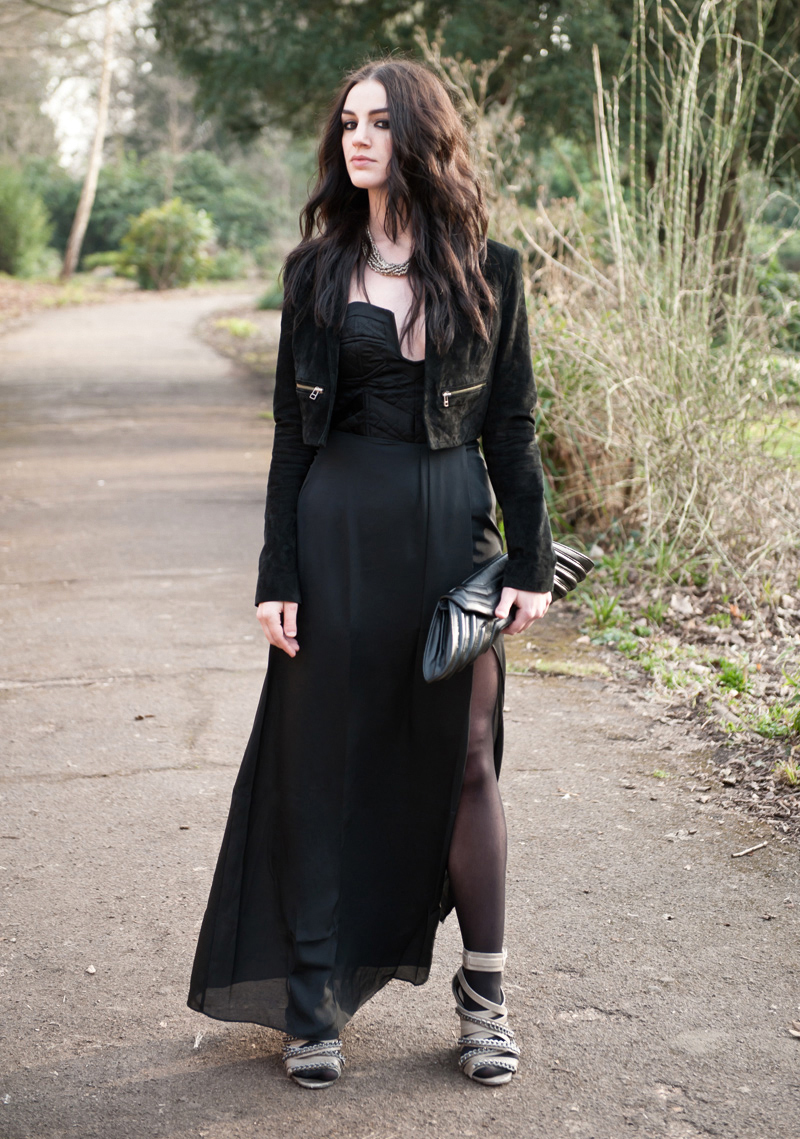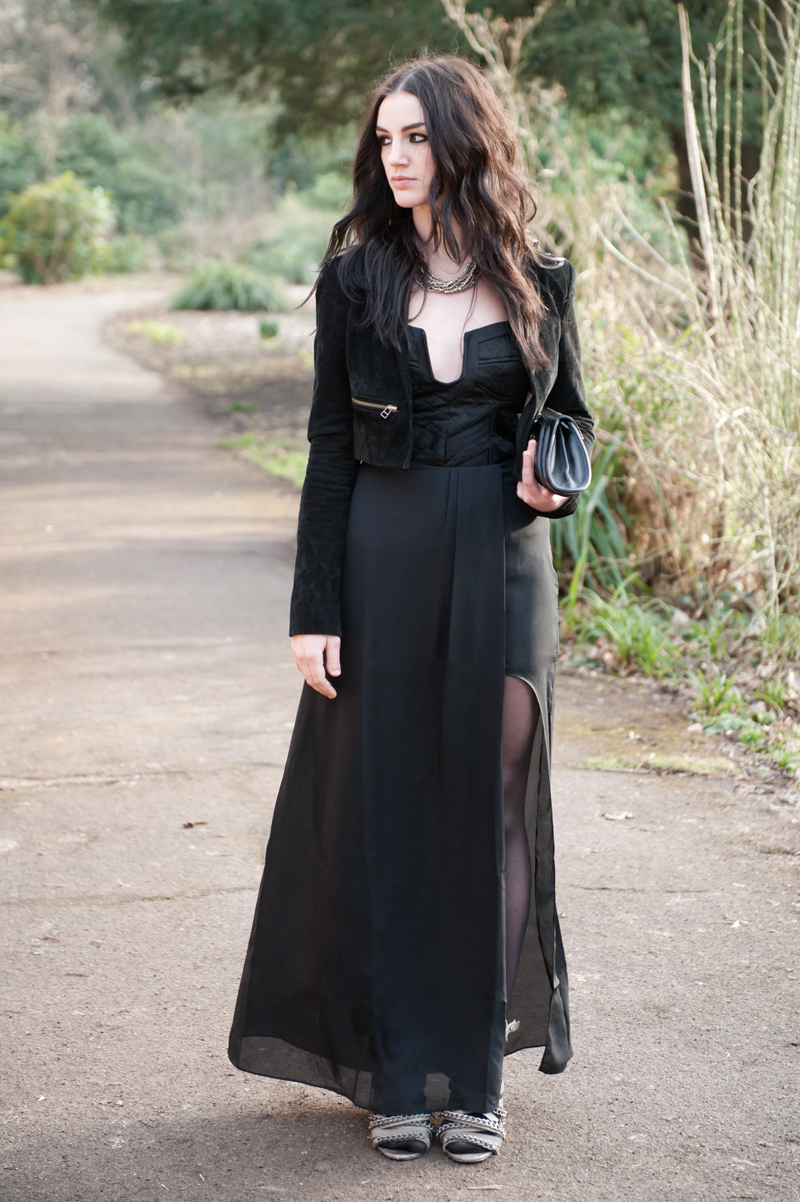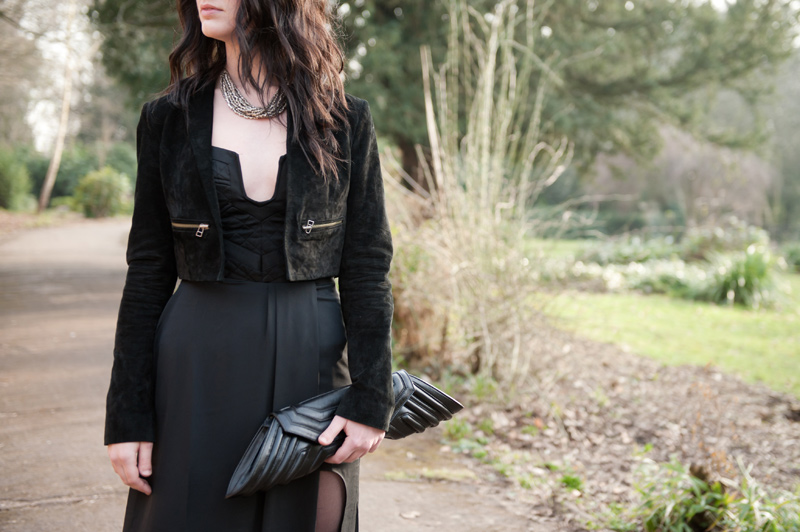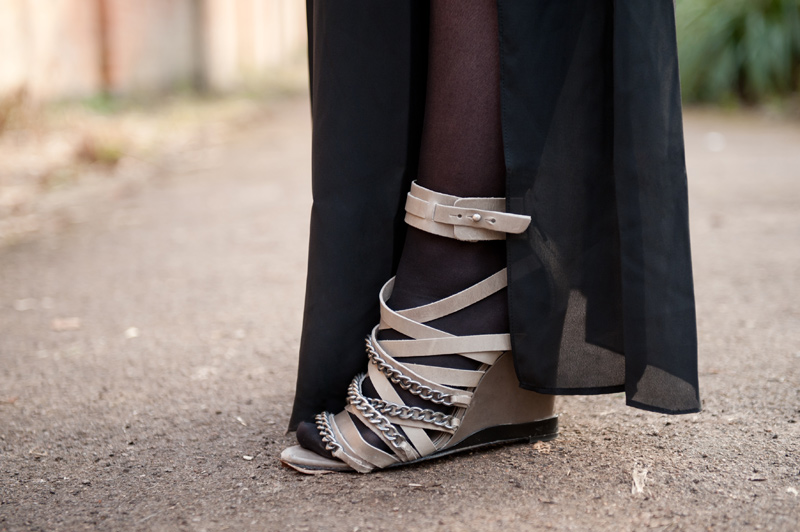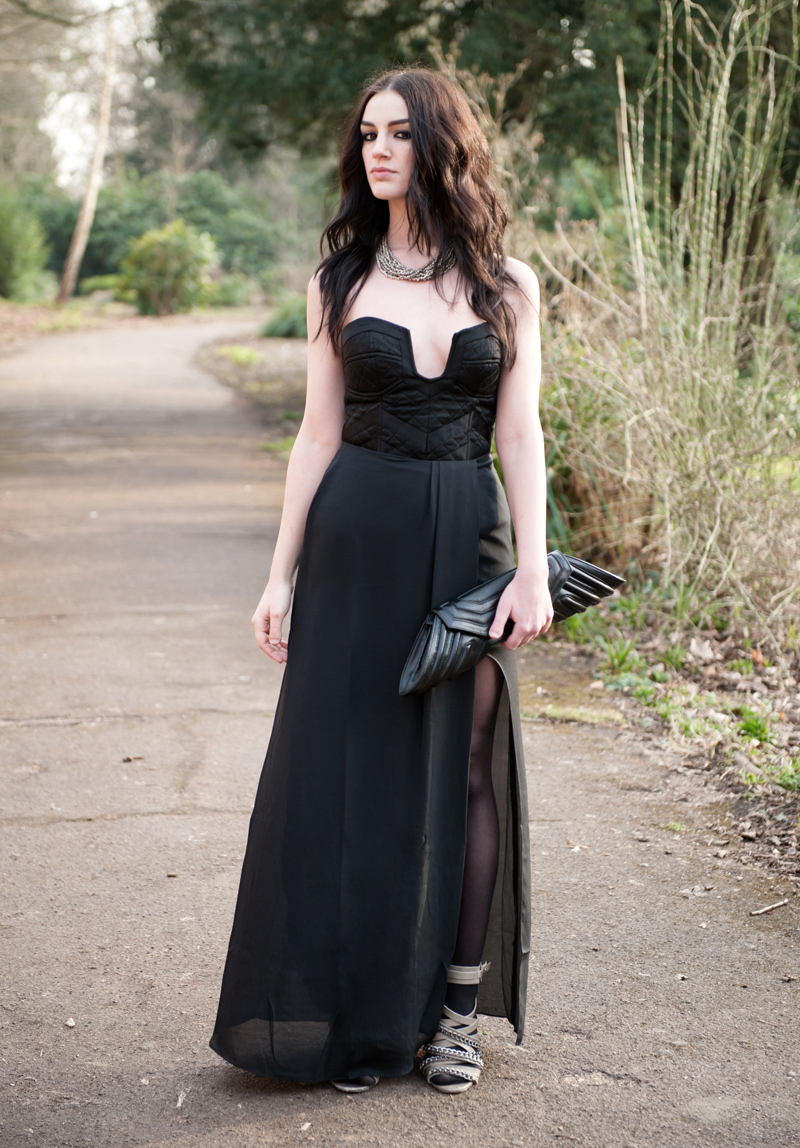 Topshop Suede Cropped Jacket / ASOS Revive Bustier & ASOS Maxi Skirt c/o Ladbrokes * / Bracher Emden 'Geo' Clutch * / AllSaints Necklace / Topshop Chain Strap Wedges
A few weeks ago Ladbrokes got in touch asking me to take part in a blogger challenge to celebrate the Oscars and their new Diamond Slot game, the idea being to create an outfit from ASOS that you'd wear to The Oscars. I have to admit that at first I found this kind of strange, but I soon started daydreaming & wondering what would I wear if in some kind of alternate reality I actually were attending, so I accepted. I also thought it would be a perfect excuse to do a more evening kind of outfit, especially as you guys mostly only ever see what I wear casually, though arguably this isn't much different!
I'm sure most of you guessed that I wouldn't choose some huge couture-style gown & would have to dress it down a little. The fact is I just don't do that kind of over the top glitz & glamour, I feel much more comfortable in something simpler, something I can rough up. Messy hair, smudgy eyes & clunky shoes are how I feel most me.
I decided to go with separates, as surprisingly there were hardly any suitable black dresses available. The bustier is my favourite part, even though I don't usually like these corset style tops. The quilted texture & the deep cut out somehow manage to make it feel much fresher than the cliche kind you usually see & yeah, it makes you feel a little like Wonder Woman too, which is always a bonus! I've been wanting this maxi skirt for a while, so now seemed the perfect reason to finally get it, I just love the curved split & folding at the waist.
I had to throw a jacket on as well to stop me from getting too many stares wandering around our local park all dressed up & wearing so little in the freezing weather and I love that if I simply switched the bustier for a tee this is something I'd definitely wear casually too.