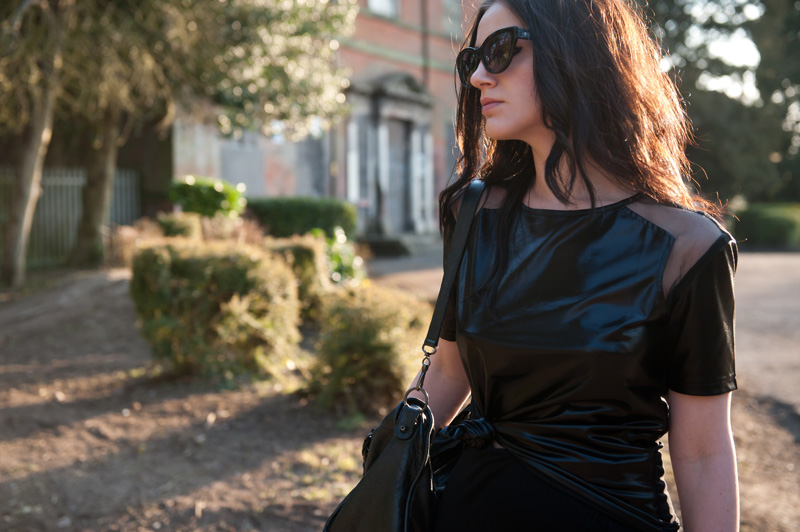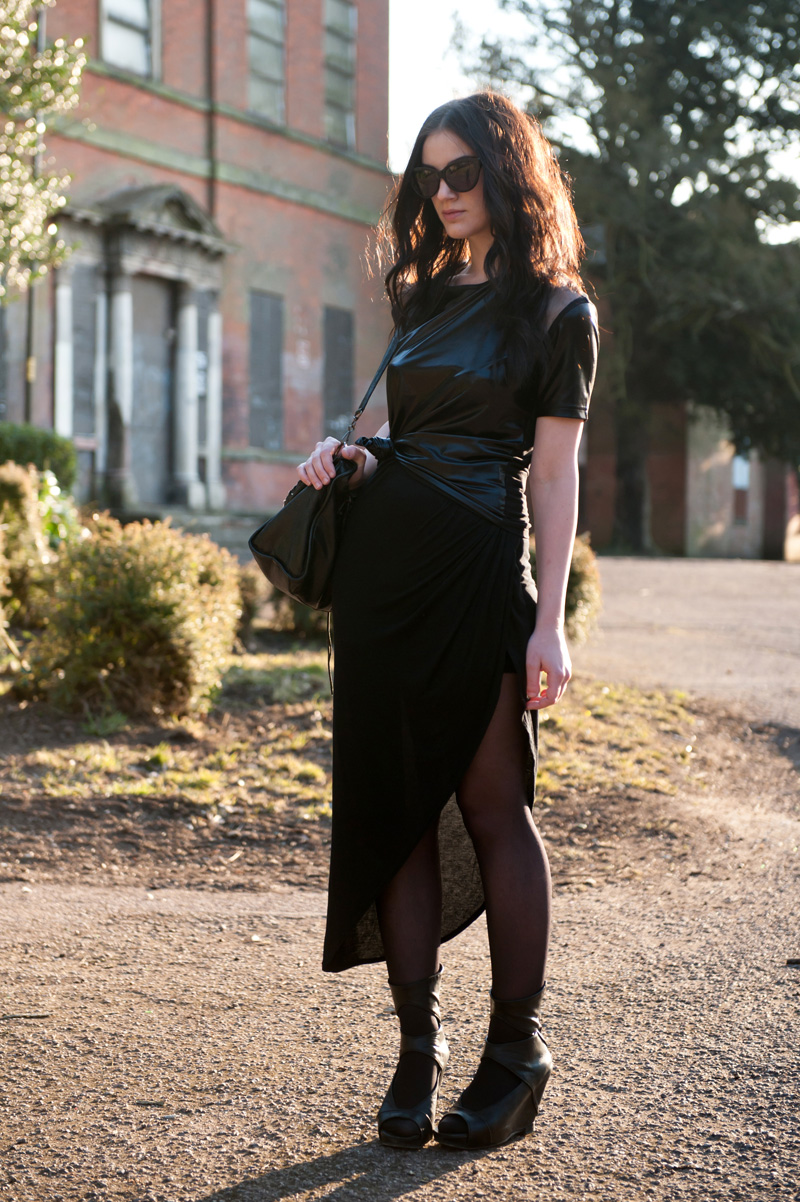 MeeMee Wet Look Tee * / River Island Asymmetric Skirt / Rick Owens Wedges / AllSaints Cateye Sunglasses / Balenciaga City
After what feels like an eternity of winter, over the weekend we finally got our first taste of spring! I'm not the type of person who likes to be out in the sun excessively & actually, you'll usually find me hiding from it in the shade. I guess that's pretty obvious by my milky complexion, but I have to admit it was amazing to finally be able to go out without a coat or jacket & feel the warmth on your skin.
I've had this tee from MeeMee for a little while now & have been wearing it a lot. The wet look finish is great on it's own, perfect for texture mixing, but the geometric mesh cut outs are what made me choose it & the weekend was the perfect excuse to show the awesome shoulder detail off. I'm a bit off a tee collector, and this is a dream one for me – slouchy fit, interesting texture, mesh, cut outs, all of my favourite little details all rolled into one.