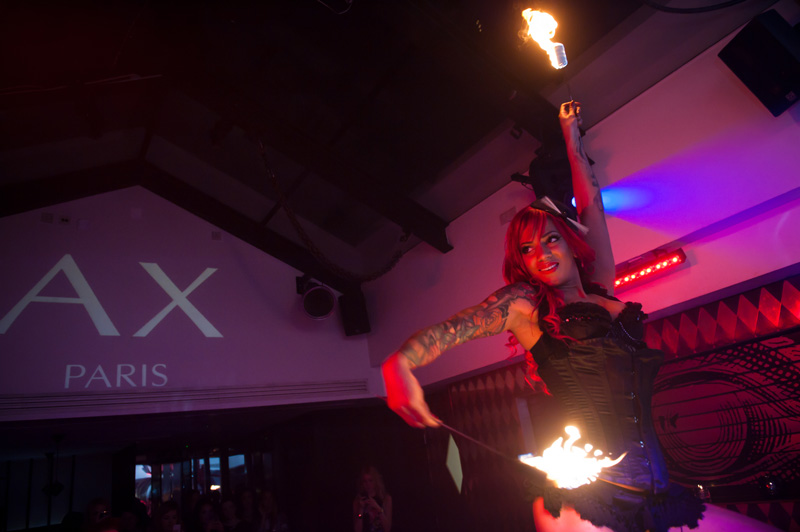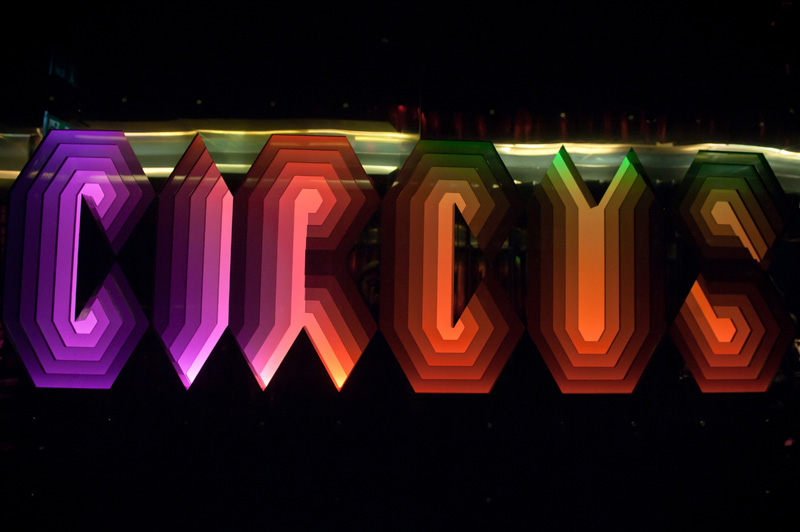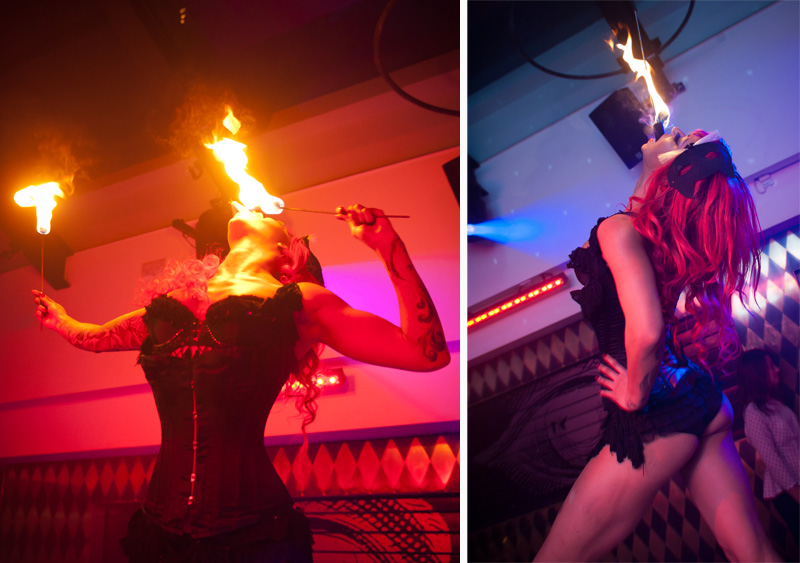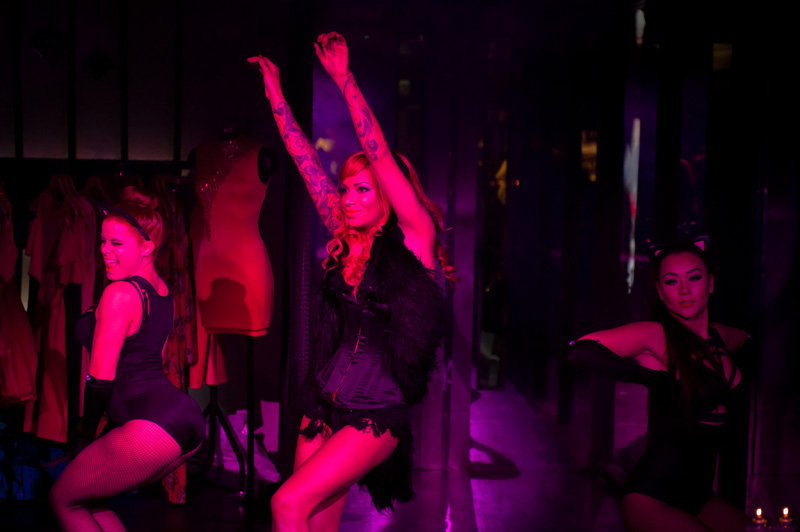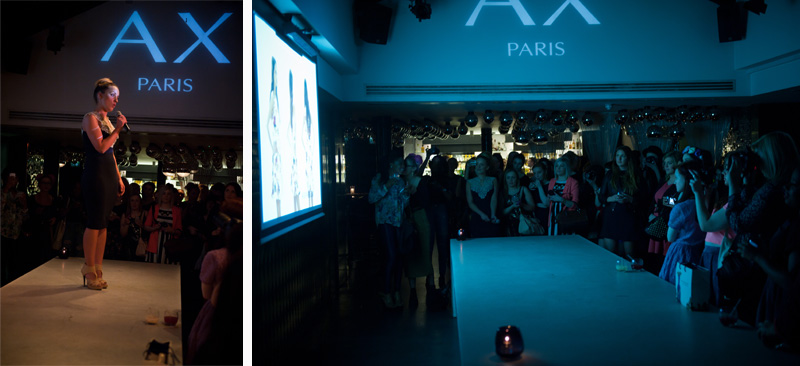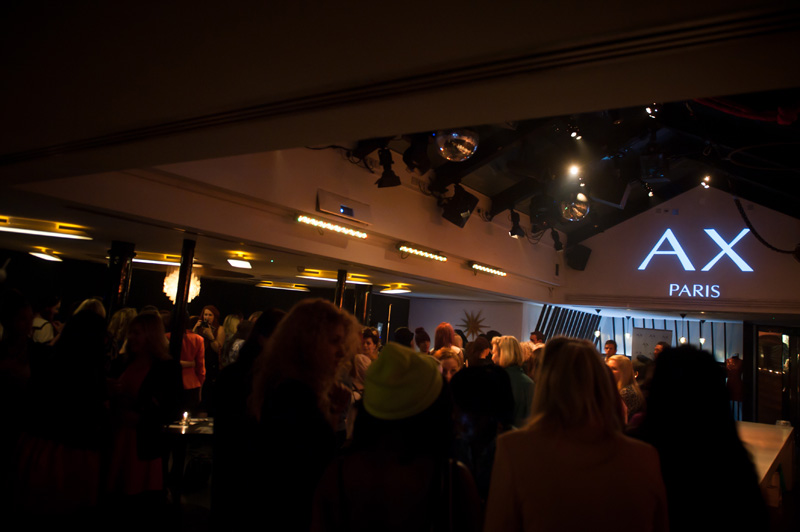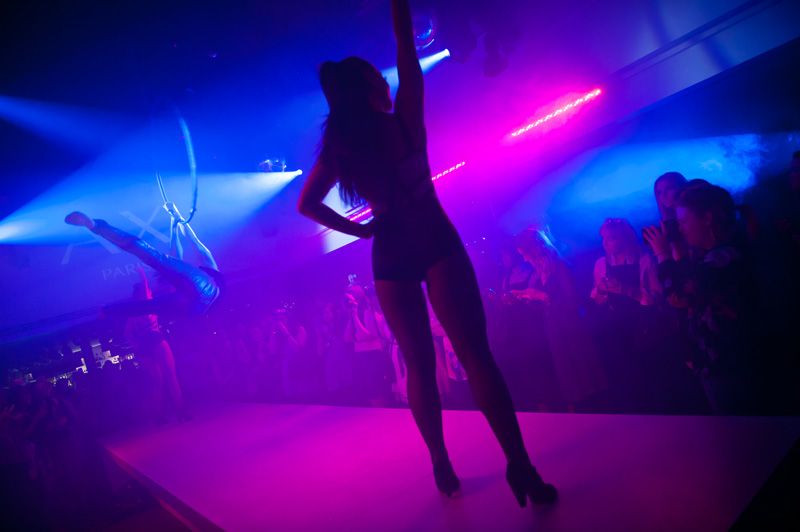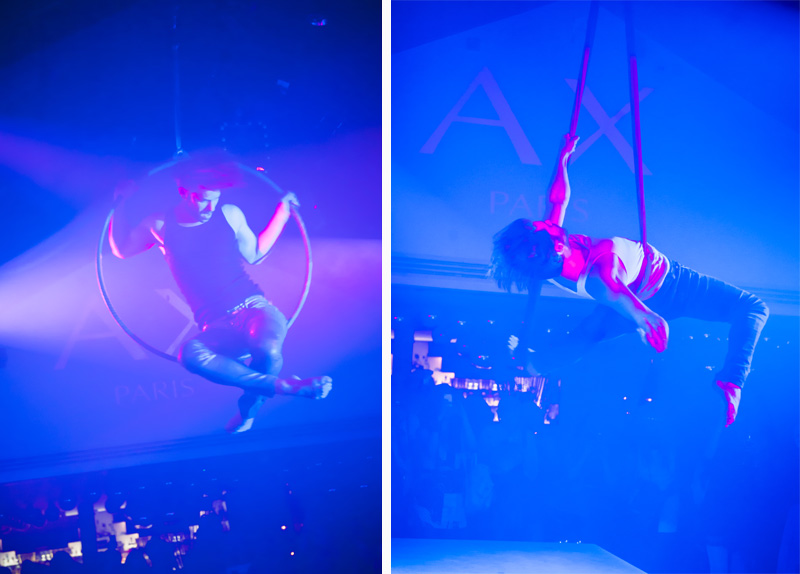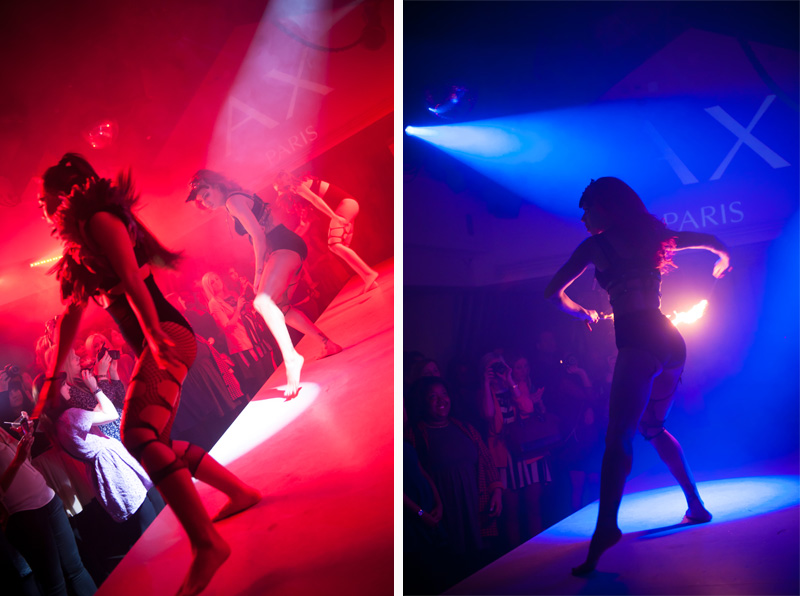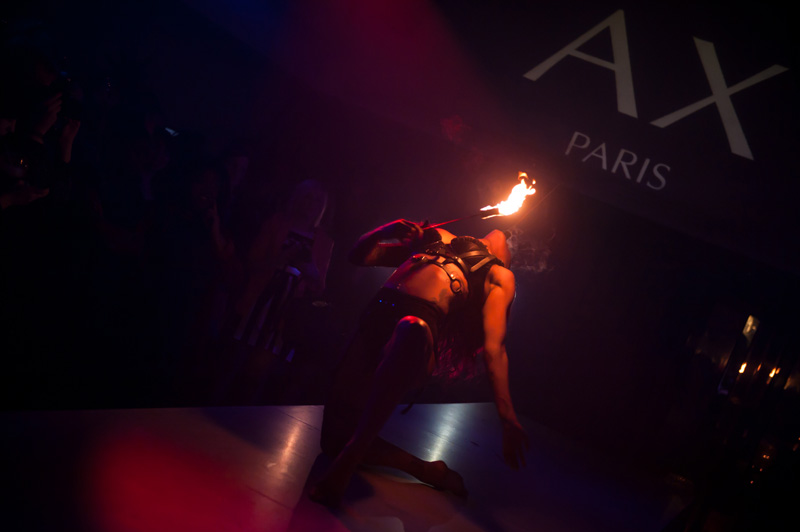 On Wednesday we were invited down to Circus in London's Covent Garden for AX Paris's blogger party to celebrate their first ever TV advert, which we got a sneaky preview screening of & to get up close with their new SS13 collection too. The brand has become somewhat known for their beautiful, yet affordable party dresses & this was the perfect place to show them off, I had my eye on a few of the black ones.
We were spoilt with cocktails, canapes & goody bags stuffed to the brim with lovely things, but the highlight of the night for me were the performances. I had never been to Circus before, so I had no idea what to expect, but I'd heard good things from others who had been & we definitely were not disappointed! The girls performed a cheeky dance routine dressed in gorgeous lingerie & little cat ears, then made way for a solo fire dancing & eating performance from the lead girl, all whilst she was en pointe in her ballet shoes! I had a seriously huge girl crush on her afterwards, and how beautiful are her sleeves too?
There were 3 other performances throughout the night, and all were just as brilliant, it was easily the best entertainment I've ever seen at an event like this. There was more of the same from the girls, this time in different outfits & we were also treated to some arial acrobatics from the male dancer. I think it's safe to say we were all quite mesmerized by his performances with the hoop & silk scarves!
The rest of the night was spent mingling with the other girls. I always love going to blogger events & getting the chance to meet other people who's blogs I read on a regular basis, and meeting new people too. Although I'm extremely shy & find it hard to start talking to people, and sometimes people mistake this for me being ignorant or stuck up (I promise I'm not, I'm just socially awkward!), I think I'm starting to find it easier & spoke to lots of lovely girls this time. Shout out to Tara, Kelly, Lara, Andrea, Ngoni & of course Kim who did a brilliant job of organizing the whole thing, it was so lovely to meet you all!