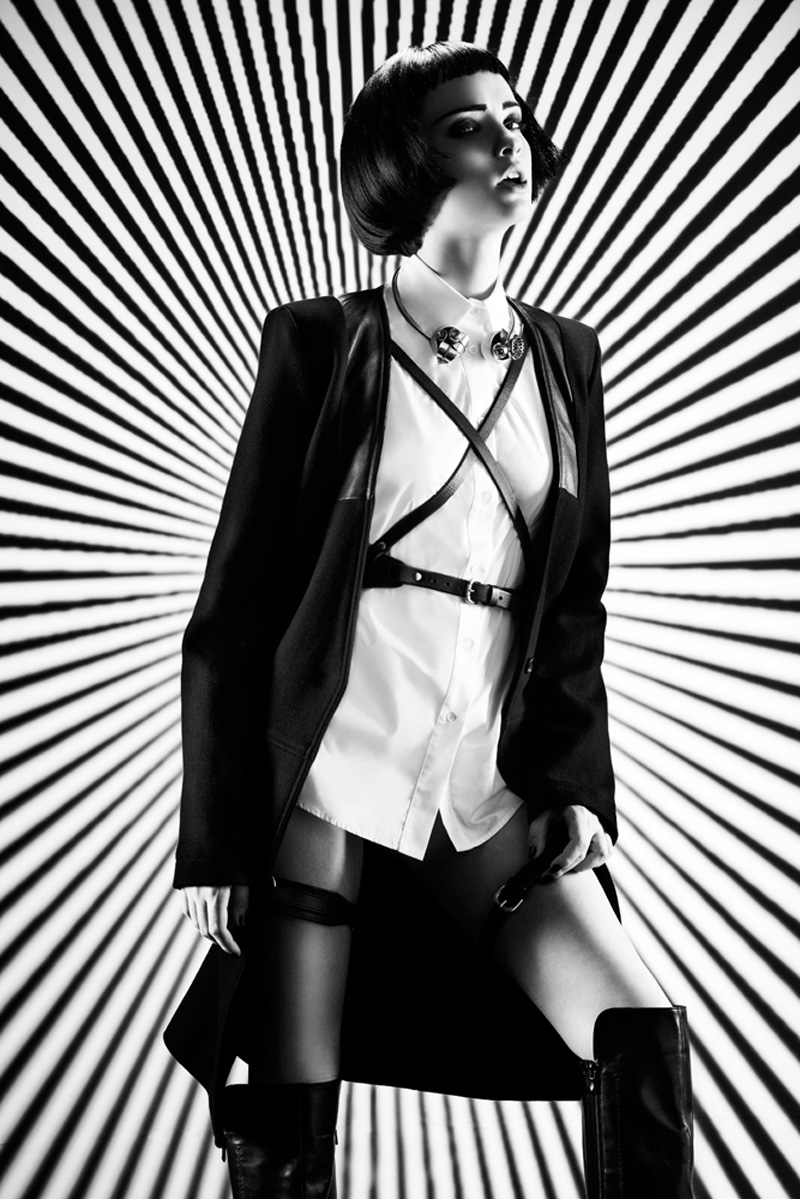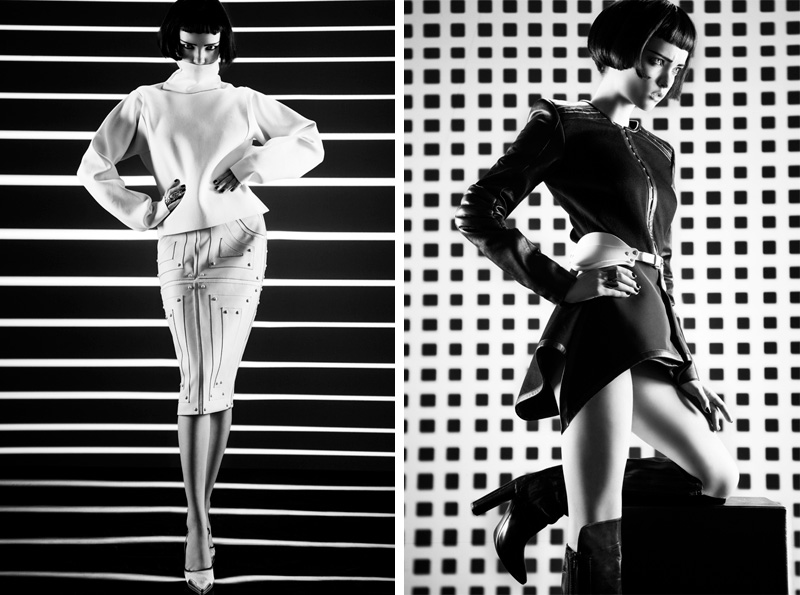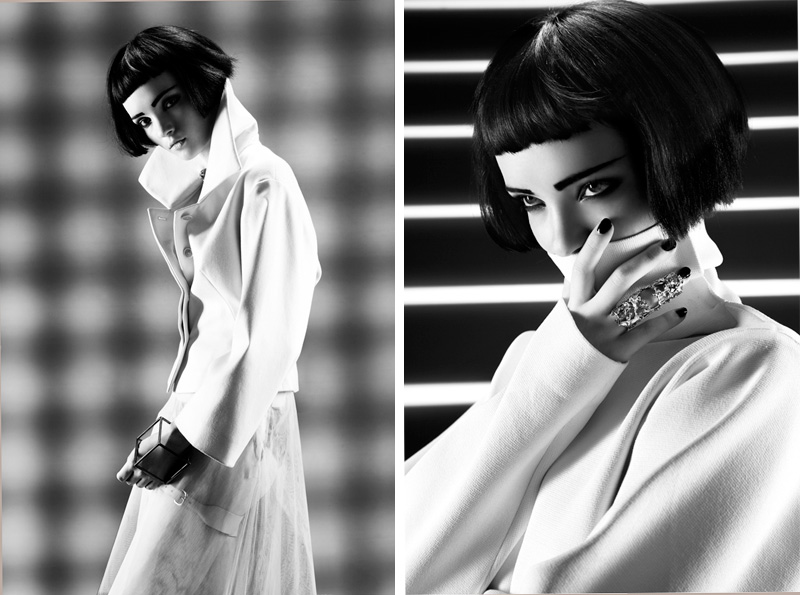 Umberto Barone for Bambi Magazine vol. XIII
I came across this editorial a few weeks ago whilst checking out the latest issue of one of my favourite online magazines, Bambi. Their editorials always kind of blow me away, but this one really grabbed me, perhaps for quite obvious (nerdy) reasons.
The beautifully stark black & white photography paired with the sharp, geometric backgrounds & the femme fatale styling make the whole thing look like it came straight out of a neo-noir style graphic novel. Sort of a high fashion take on Sin City. What's not to love? It makes me want to dress like this every day & want almost everything featured, but especially the black jackets. Oh, and the harness, the thigh high boots, that amazing paneled skirt… I'm even craving a short, sharp black bob…
Also, if you've never checked out Bambi Magazine you really ought to. It features some of the most beautiful editorials & has such a strong personality too, they describe it as 'Sex, Couture and Rock an' Roll' & every editorial is just dripping with it. So, if you liked this one, it pretty much a guarantee you'll enjoy the others too. Plus, you can browse the current issue, in full, along with all of the previous ones online at your pleasure. Great for when you need a hit of inspiration.