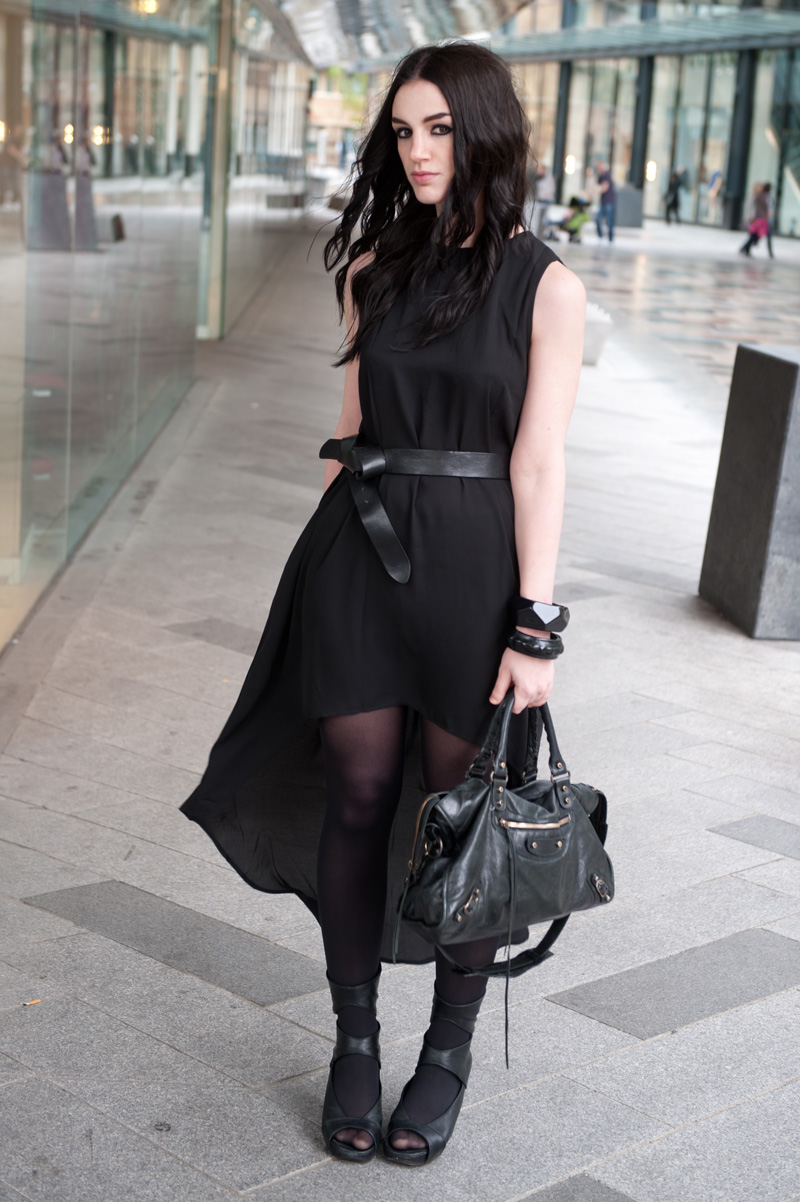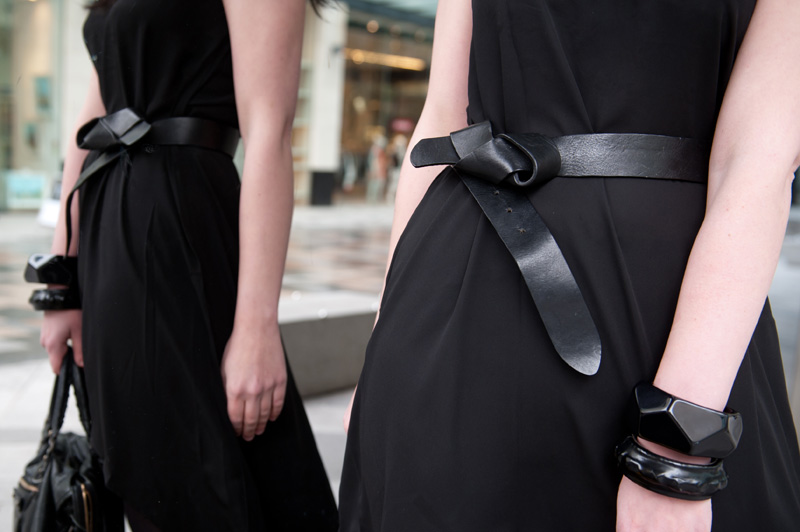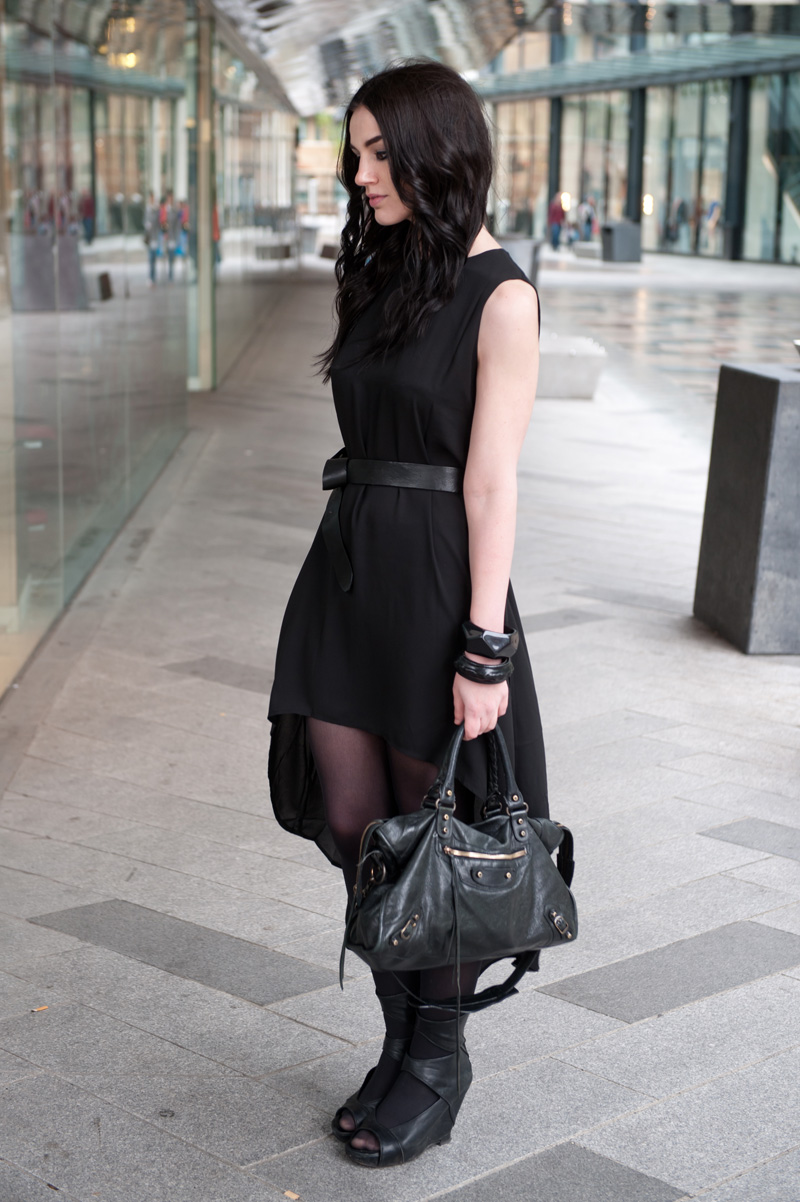 Glamorous Dipped Dress c/o MeeMee * / H&M Knotted Belt / Angie Gooderham Bangle / ASOS Leather Bangle / Rick Owens Wedges / Balenciaga City
I'm finding myself really drawn towards simpler shapes at the moment. I'm not sure if it's because the weather is finally warming up & it's nice to just be able to throw a simple dress on or if it's more of a reflection on where I am at the moment. I seem to be cutting a lot of the unnecessary fuss out of my life, and maybe my clothing choices are subconsciously echoing this?
This Glamorous dress from MeeMee is a perfect example of this, a simple shift dress, but the dipped hem gives it just enough detail to keep it interesting. Here I've worn it belted with this super old H&M belt that I recently re-discovered & now can't stop wearing, but I'm looking forward to wearing it even more simply when it gets really warm (fingers crossed!) – on its own, loose & unbelted with just a pair of flat sandals.
I'm sure you must be sick of these Rick Owens wedges by now too, I think I've worn them for the past 4 posts? But the fact is, now my toes aren't getting frostbite from wearing them, they are my comfiest shoes & it's getting all too easy to just throw them on. I actually can't think of another pair that have been a better investment than these, they have been worth every single penny. I really should get around to getting another pair soon…