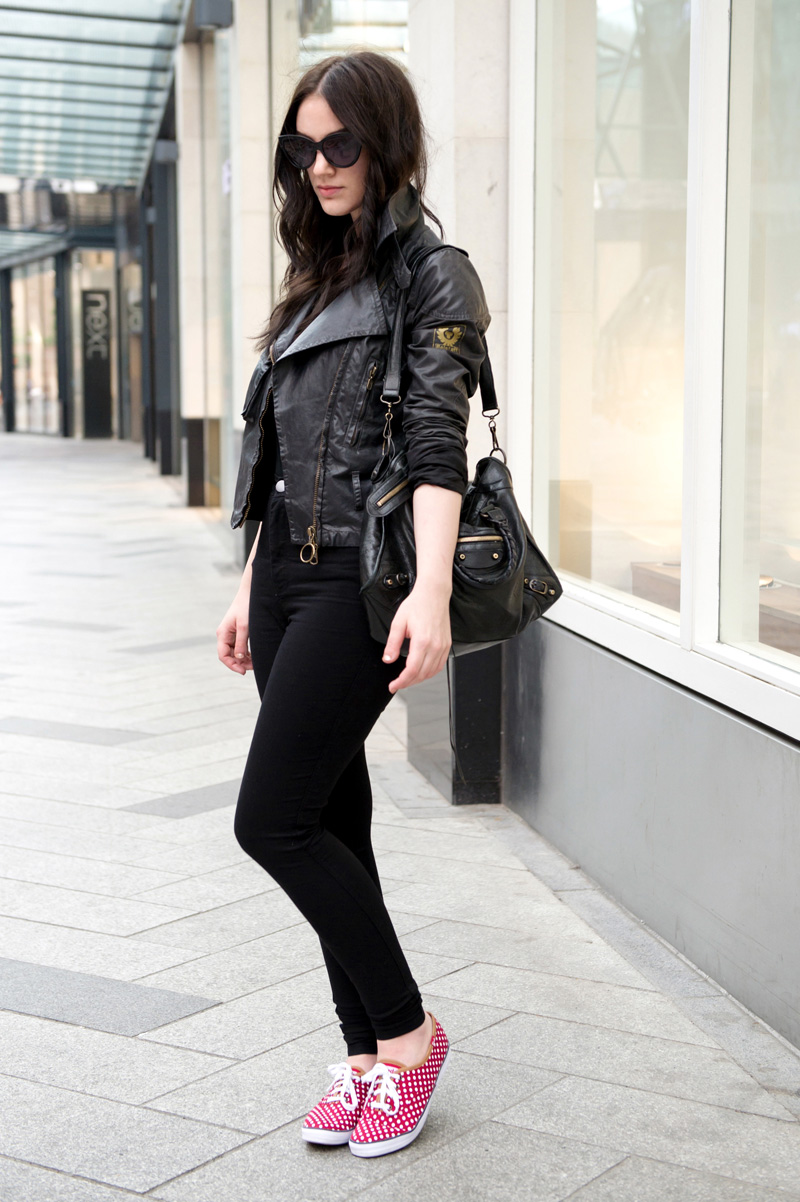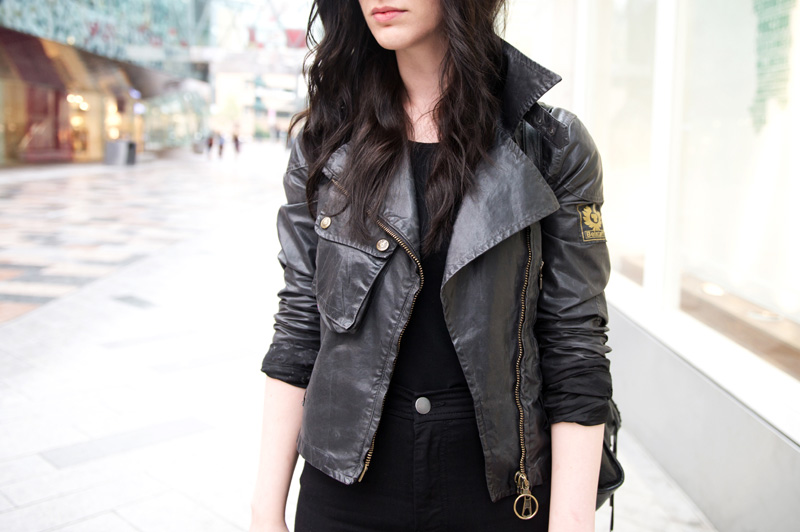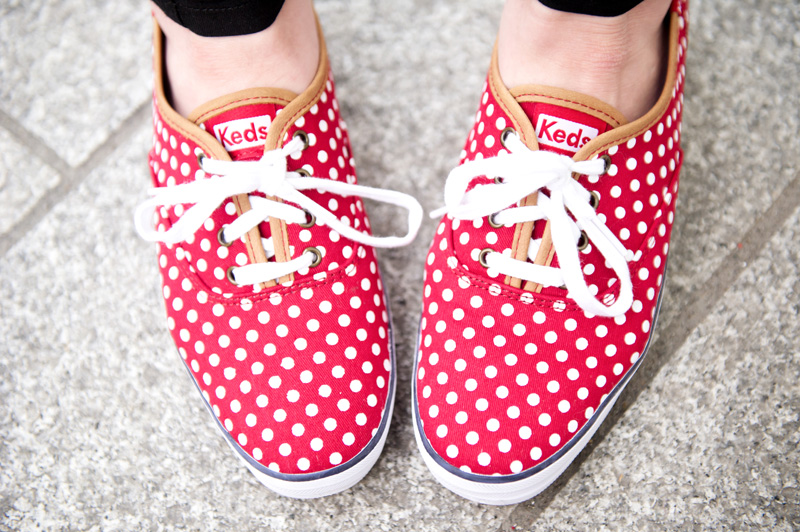 Belstaff 'Sammy Miller' Waxed Cotton Jacket / ASOS Tank Top / ASOS Highwaist Jeans / Keds Polkadot Sneakers * / Balenciaga City
One problem with having such a strict wardrobe in terms of colour and style, is that very occasionally I find myself wanting something that just doesn't fit, that is so not me.
That's exactly what happened with these Keds. I could have picked a plain black pair, or even the black & white polkadot pair (which are marginally more me, at least they're black) but I just couldn't get these red ones out of my head, no matter how many times I told myself I really, really shouldn't like them. I couldn't help it, something about them made me smile. I mean just look at them, they're bloody adorable – not a word I ever thought I'd use to describe something in my own wardrobe but sometimes it's nice to try something unexpected. These are currently available at Schuh.
Also, being known for wearing almost exclusively black means that anytime I do get something that's not black, or is quite unexpected of me, it's made out to be a much bigger deal that it actually is by my friends/family. Lots of sarcastic questions of 'are you alright?!', 'who are you & what have you done with Steph?!' & Ollie practically fell over in shock when I showed him these. Talk about over-dramatic!
Of course, I knew I would have to toughen them up to make them wearable for me & my Belstaff is my go to jacket for times like this, perfect classic biker shape & in beautiful, crunchy waxed cotton it's a nice lightweight alternative to leather now it's finally getting a little warmer. Paired with my new highwaisted jeans from ASOS I love the slight 50s rockabilly vibe this outfit has. It's a classic outfit & one I wear a lot, but made that little bit more fun with the addition of the Keds.