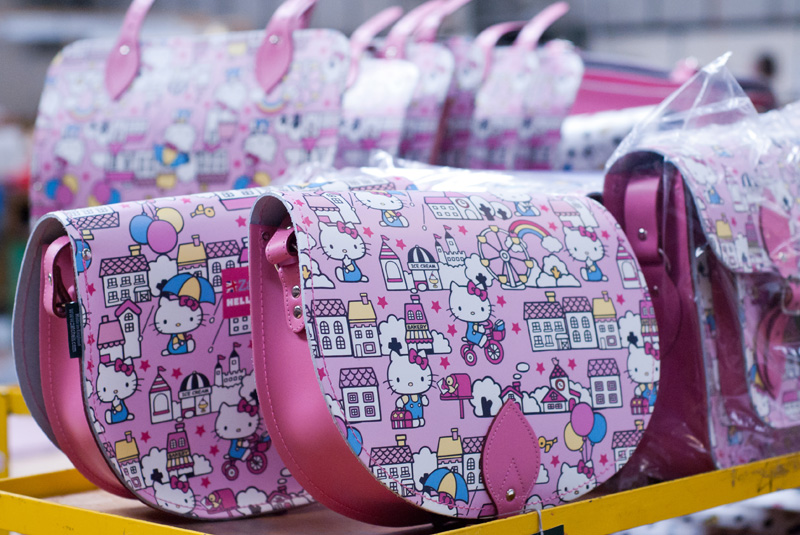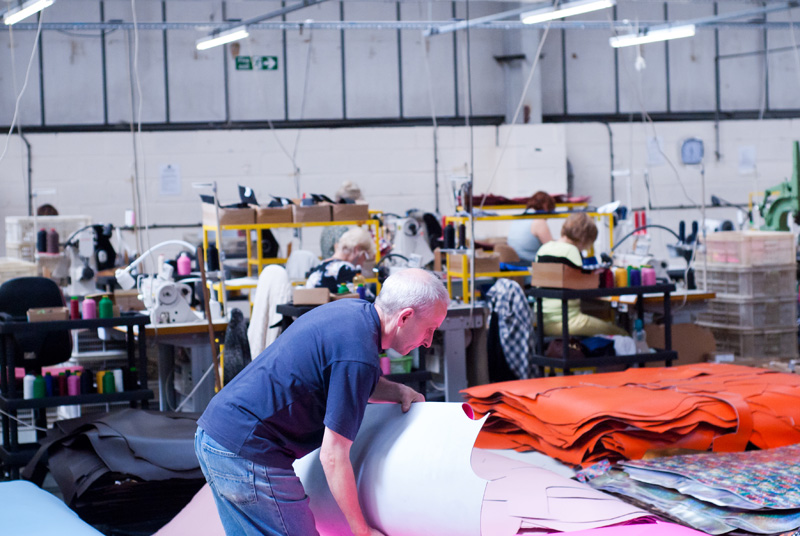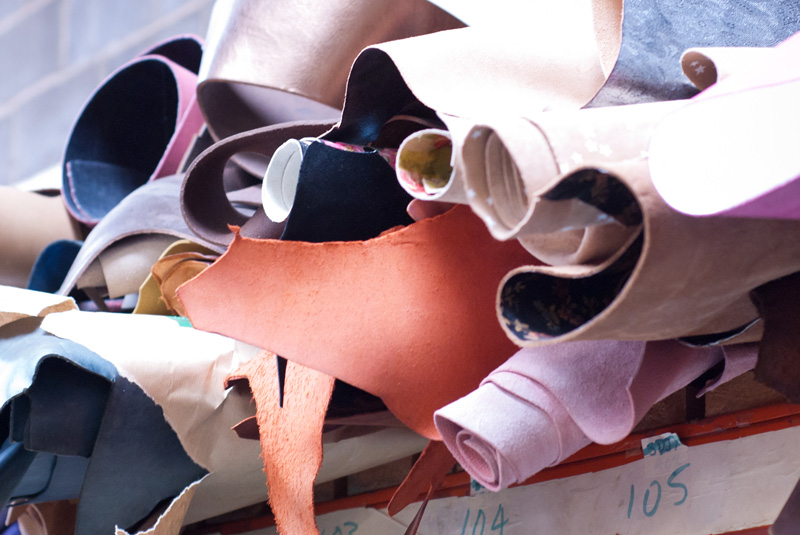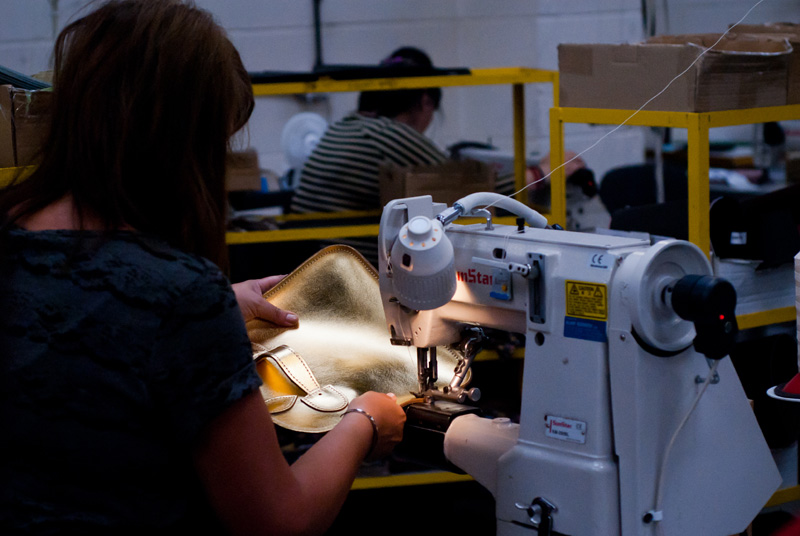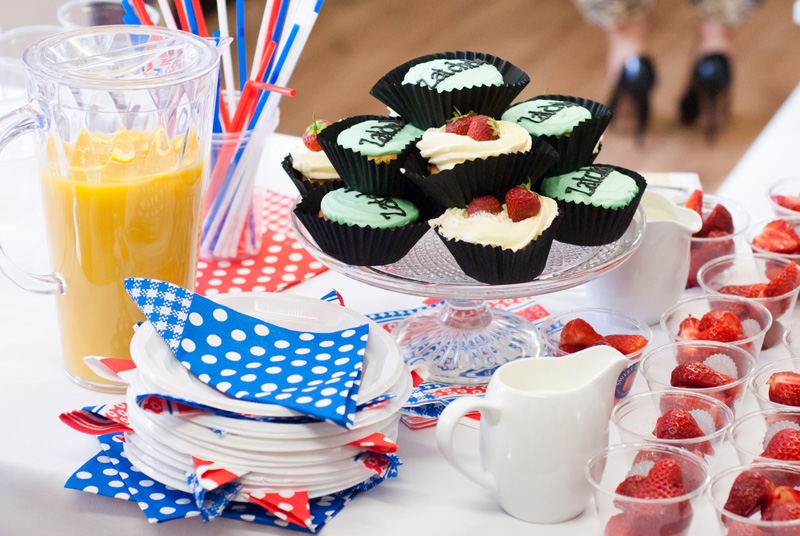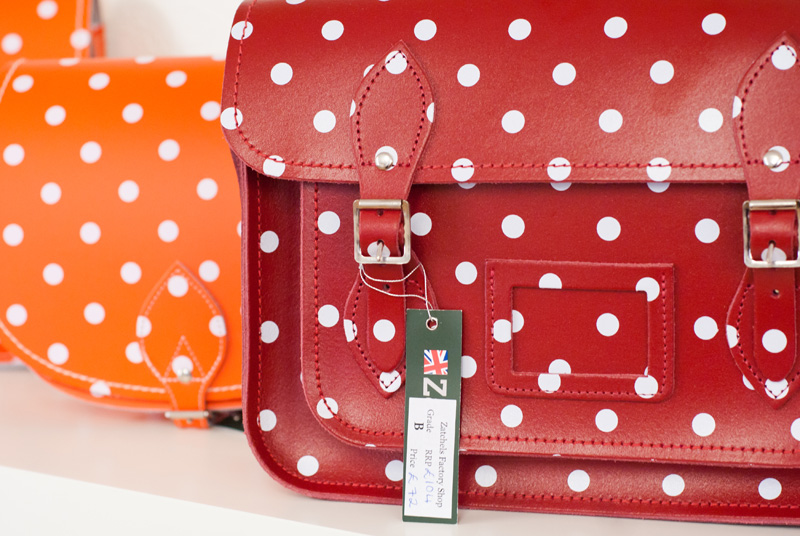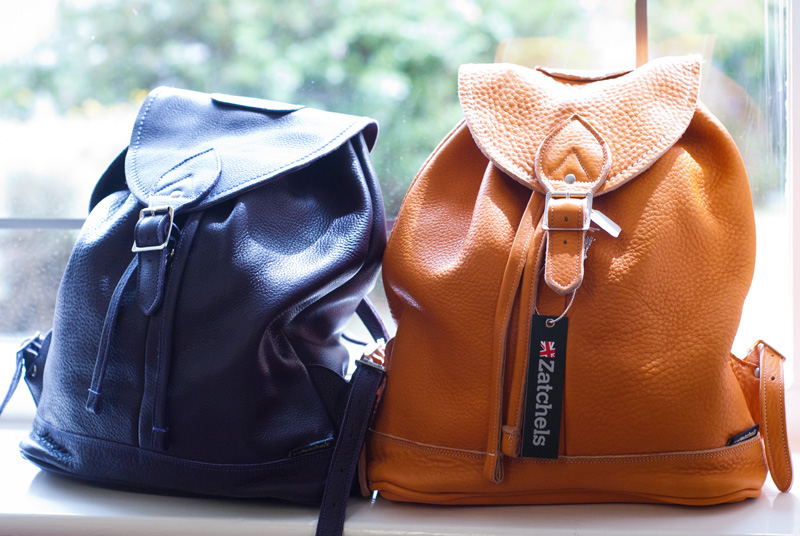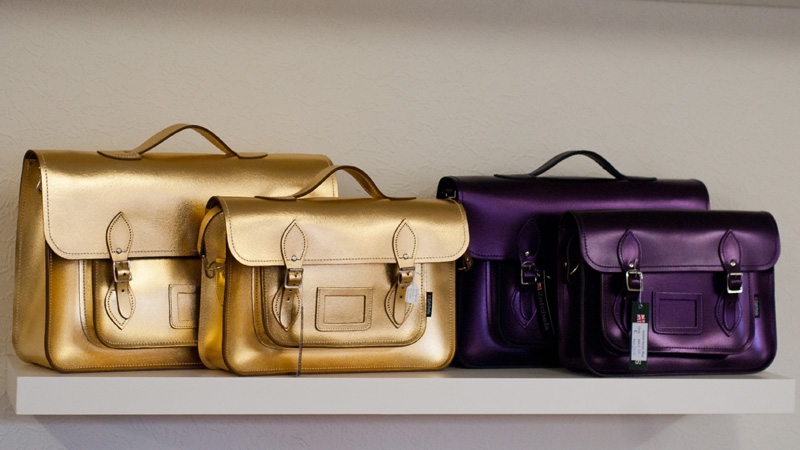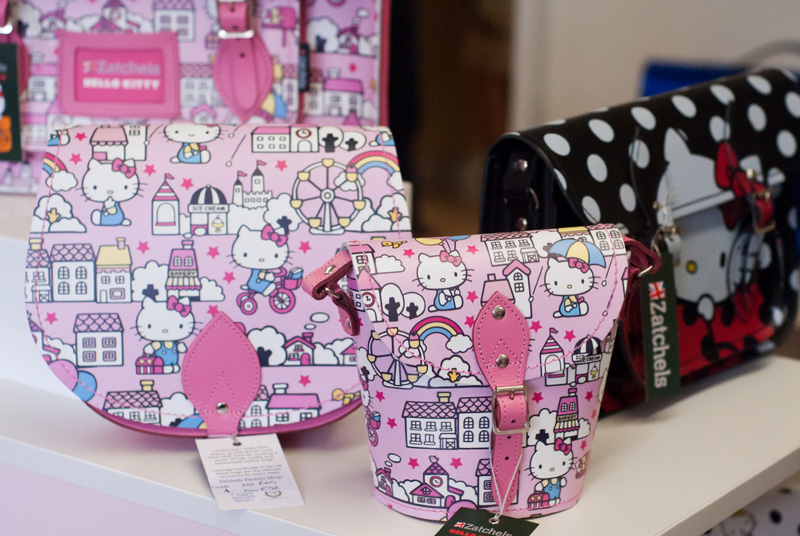 On Friday I was invited down to visit the Zatchels factory, to celebrate the opening of their new factory store. The company is based right here in my home city of Leicester, where their small team of skilled leather craftspeople hand make each satchel to order. Leicester used to be one of the major hubs for clothing & accessory manufacture in the UK, but sadly these days most of those factories are now abandoned, demolished or being turned into apartments, as most of the work has gone abroad. So it makes me really happy, and a little fuzzy inside to see great local companies like Zatchels keeping it British & local too, and of course I wanted to lend my support & help them celebrate!
We were given a tour of the small factory where the bags are made, and it was so interesting to see the various processes each bag goes through before it becomes the final, finished product. Stacks upon stacks, and roll & rolls of leather are piled up in one corner, every colour & finish imaginable. My eyes had a field day taking in all of the colours & textures. These are then cut out into the individual components that make up each bag, then passed along to the machinists who skillfully turn these pieces into finished satchels. Rivets, buckles & other hardware are then added before being passed along to quality control to make sure it's perfect. Any bags that do not make the grade are not sent out, instead they are taken to the factory shop where they are discounted upto 40% depending on severity of the fault. I have to say though, looking at the bags in the shop, I could barely notice the imperfections, often it's a tiny scratch in the leather or a slight wobbly stitch. It's nice to see that their standards are so high.
Along at the shop we were able to browse the huge selection of bags & treated to cupcakes, strawberries & cream and fresh lemonade & orange juice. My favourites were the metallics, the gold & deep midnight purple especially. I'm still daydreaming about how beautiful the almost blackened purple would look against my all black outfits, giving them a subtle hint of colour & a little extra dimension with the foil finish. The Hello Kitty collection also caught my eye, although I wouldn't personally wear them (even though a little part of me really wants one!), I must admit I did squeal 'cuuuute!' as soon as I saw them. Any of you who've seen my Hyper Japan post will know I have a soft spot for anything kawaii!