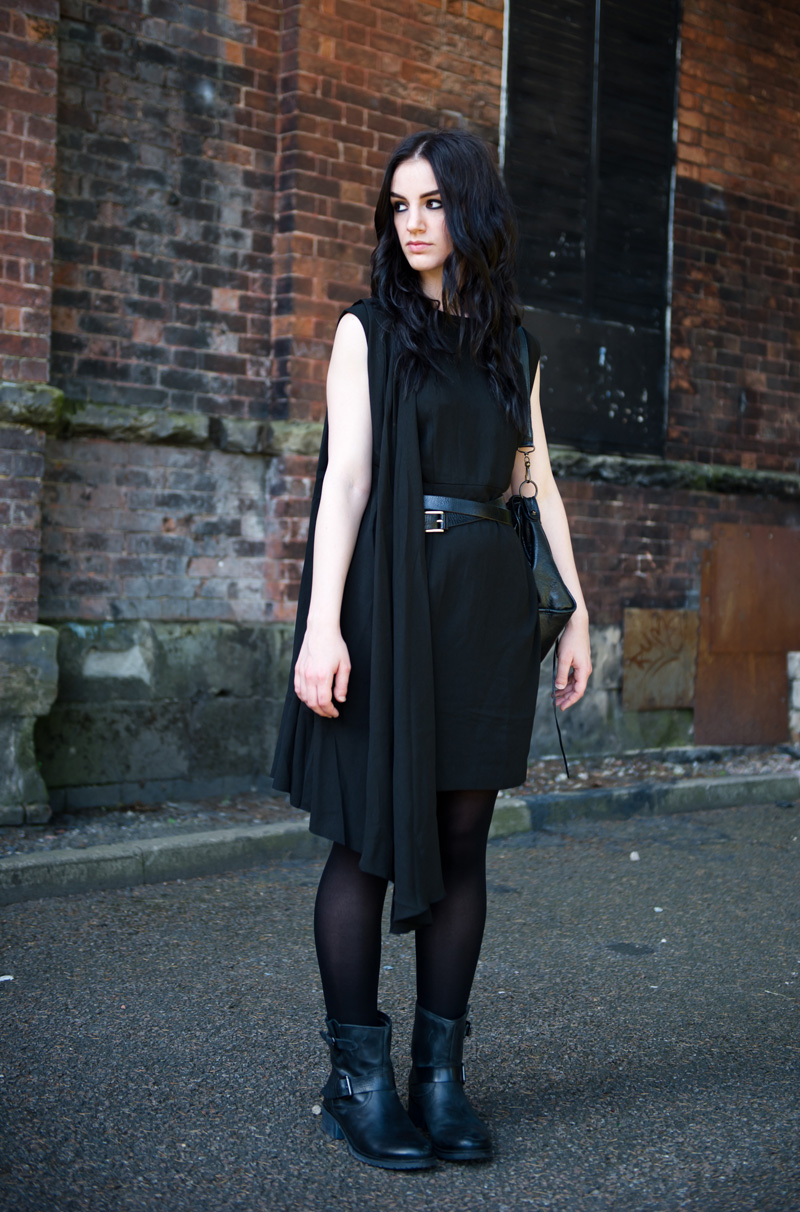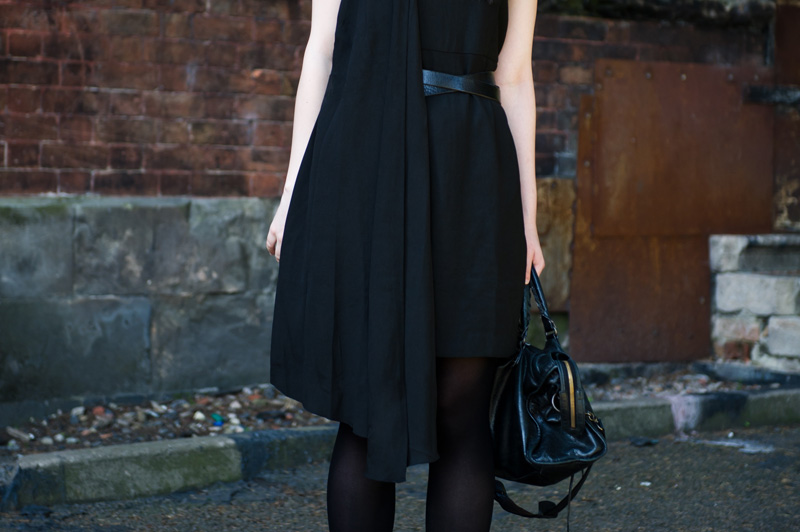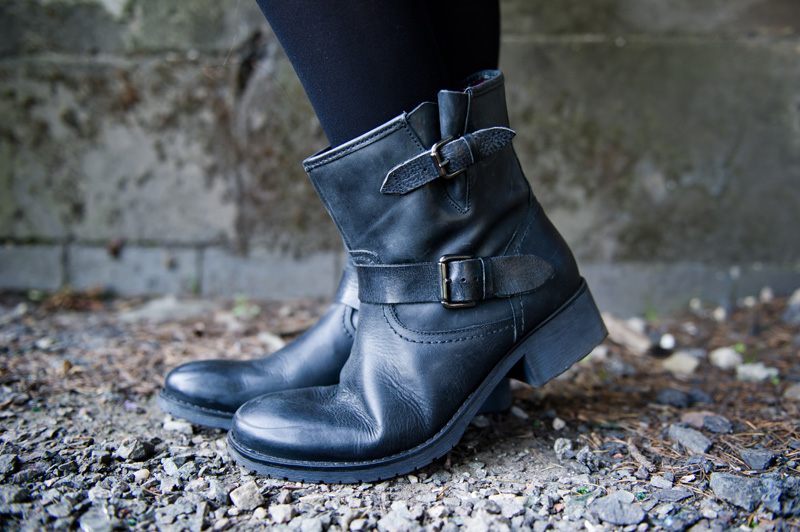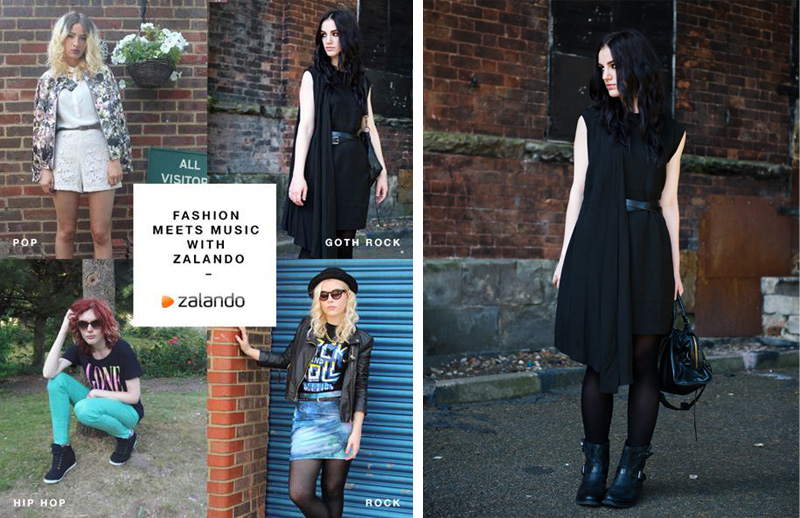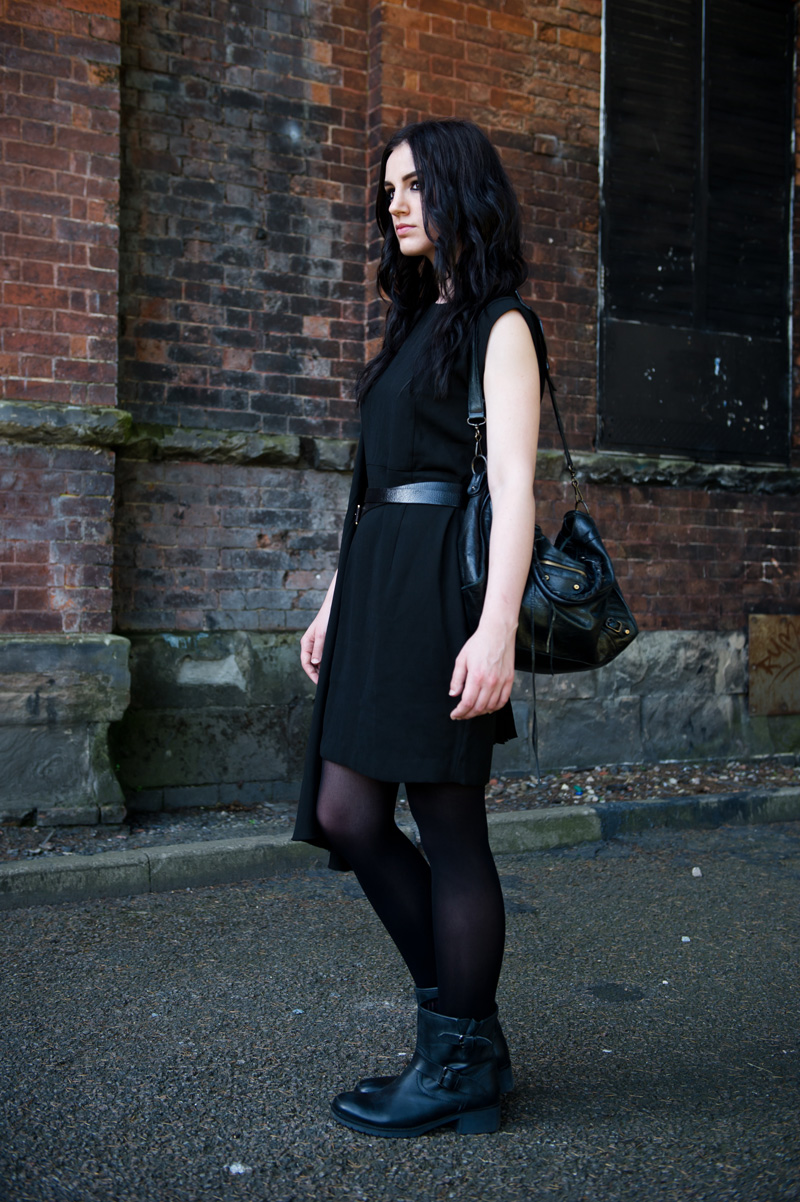 Zalando Collection Drape Dress * / Pier One Biker Boots *
A couple of weeks ago Zalando got in touch to ask if I'd like to take part in their 'Fashion Meets Music' challenge with a couple of other bloggers to celebrate festival season. You all know I am kind of music obsessed, so of course I said yes. Unfortunately I was beaten to the 'Rock' category by Camilla, the only one that I could realistically pull off & would usually wear. As much fun as it would have been to play dress up as a pop princess, or gone for a more hippy folk vibe, you know as well as I do that I would never have worn those items again afterwards. We ended up going with 'Goth Rock' instead, so that I could choose items I would normally wear. Not my favourite genre, but I think it sums up this outfit quite well.
As soon as I saw this dress I knew it was the one, I fell in love with the draped, asymmetric slice of fabric hanging from the shoulder. Underneath that it's just a nice quality, plain shift dress, but that swathe of fabric turns it into something much more special. I can see myself getting a lot of wear out of it, perfect for those occasions when you want to make a bit of effort but still look quite casual.
I've been meaning to get a nice pair of flat boots for a while now, so this seemed like the perfect excuse to add a pair to my collection. These are made from a nice, thick leather, giving them a good weight. I don't know about you, but for me boots like this need to be kinda heavy & stompy! They're really roomy too, a godsend for someone with huge, wide feet like mine. I've been wearing them as much as possible to try & beat them up a bit, I always think boots look best when they're totally battered. It feels weird wearing them when they're so pristine!
The other girls taking part in the challenge are – Lucy (Pop), Laura (Hip Hop) & Camilla (Rock).