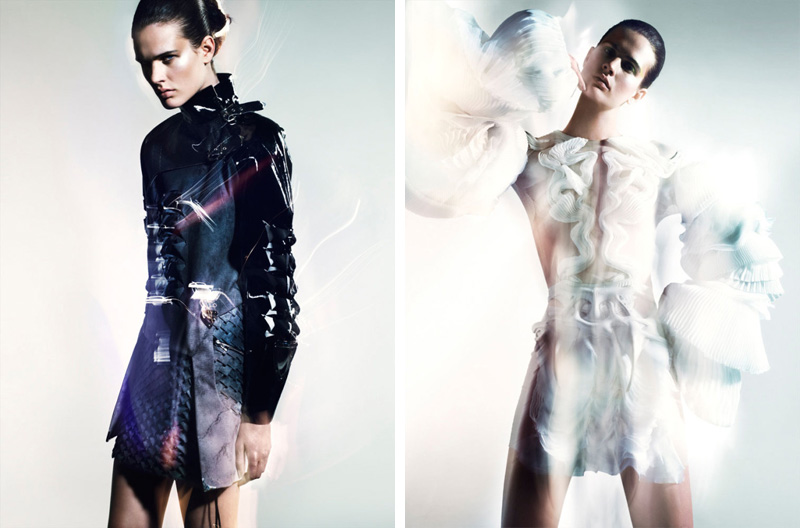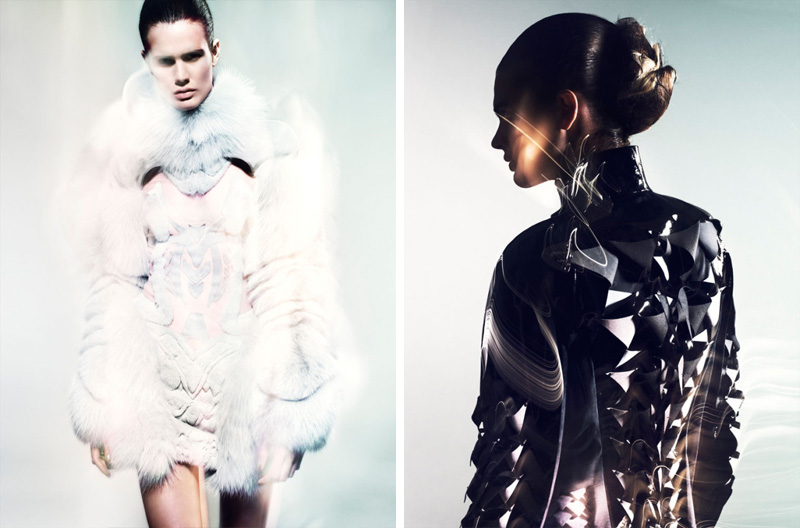 Anne Sofie Madsen Autumn Winter 2013 campaign shot by Jens Langkjaer
I've been a fan of Anne Sofie Madsen's since her debut collection, mixing traditional handcraft methods & couture techniques into her ready to wear line, the result is intricately detailed, luxe pieces that you would be just as happy to hang on your wall as to wear. I love that you can see the same, strong signature being carried through in each successive collection, being refined & further developed each time. Not preoccupied with the seasons latest trends, the focus instead is on honing the brands signature aesthetic & similar themes, motifs & techniques run throughout all of her collections, giving a timeless, seasonless feel to the pieces.
The campaign images shot by Jens Langkjaer are beautiful too, perfectly complimenting the clothes, they stopped me dead in my tracks when I came across them. The subtle contrast between the way the black pieces have been shot in a graphic, sharper way & the more ethereal white pieces is perfect too, really showcasing the harmonious mixing of delicate & tough that the brand is known for.