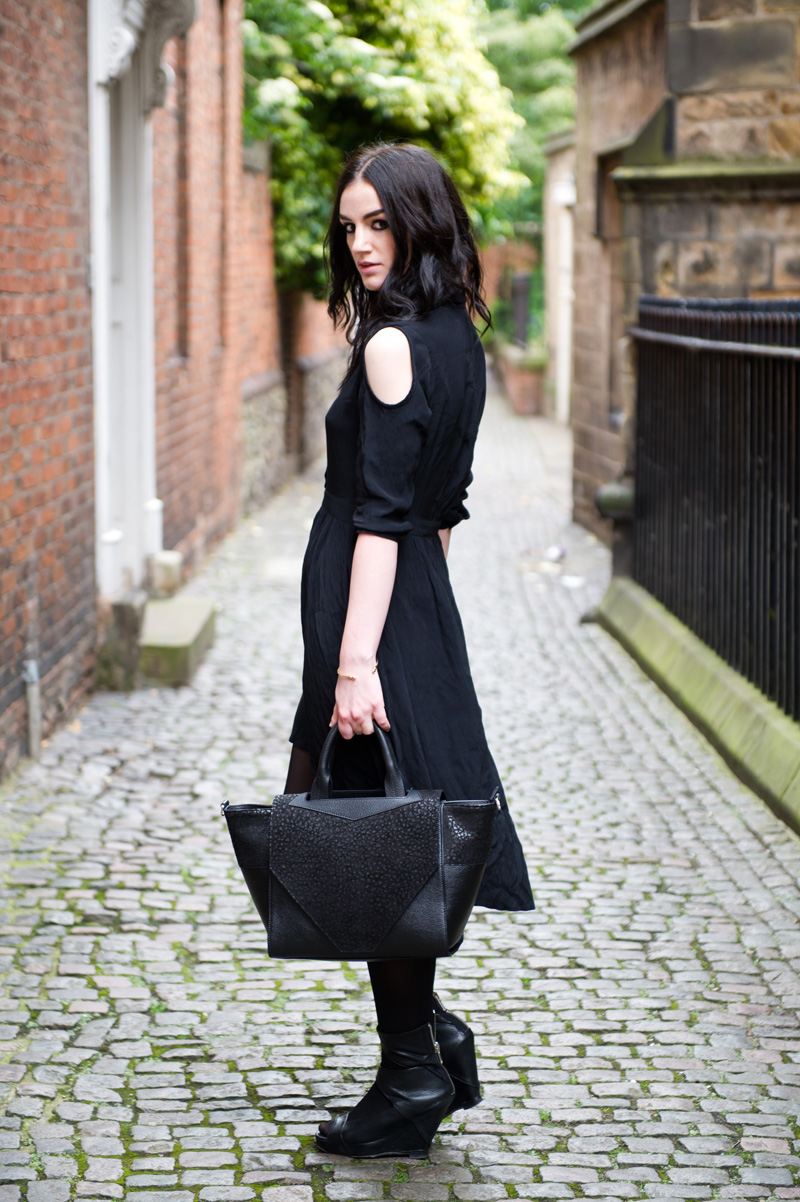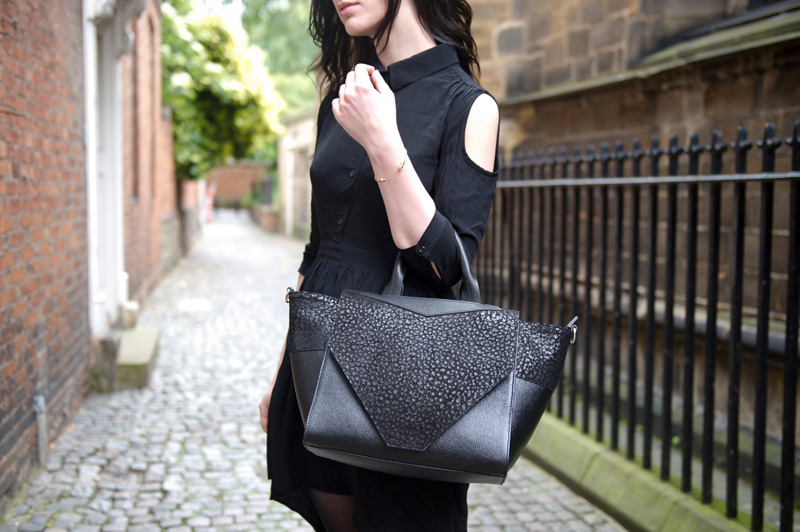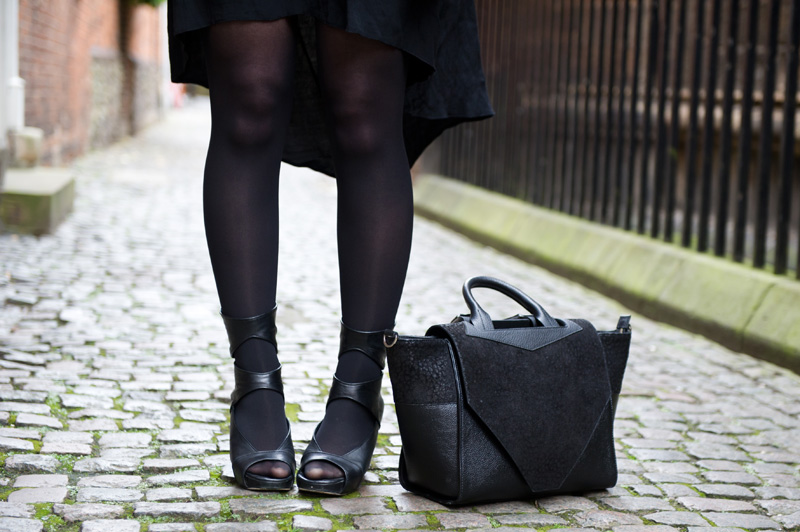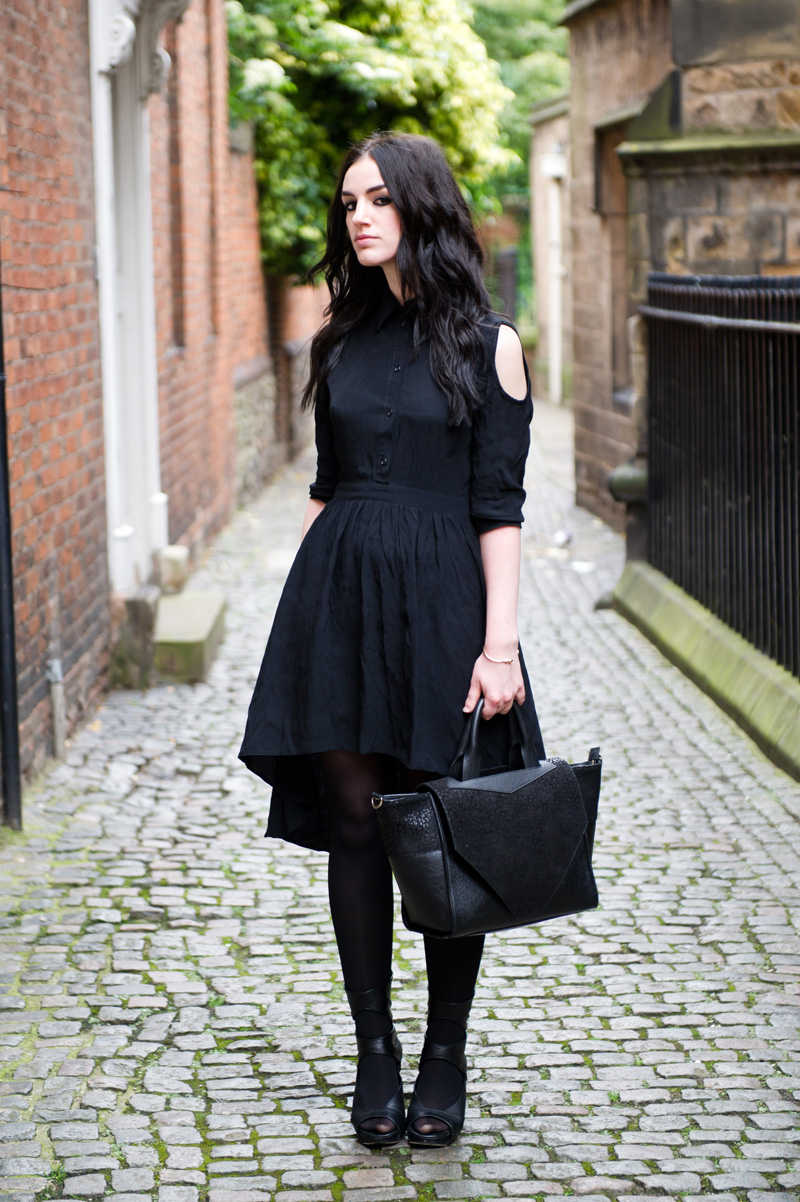 ASOS Cold Shoulder Shirt Dress / Bracher Emden 'Classic' Structured Tote / Rick Owens Wedges / ASOS Spiked Bangle
One of my favourite things I've brought recently is this shirt dress from ASOS. We all know I have a bit of a thing for shirts & shirt dresses in particular, but I have been wearing this one non stop since it arrived. The cut out shoulder details make it perfect for warm days like today, letting some much needed cool air in. The best thing though, is the lovely crinkly crepe fabric it's made from. I hate ironing, and anything that says 'I'm supposed to be wrinkly, so don't bother' has me sold instantly. It's just gone in the sale for a tiny price too, I'm seriously considering buying a back up.
As you can see the weather is finally warming up, Summer seems to have appeared overnight & today I would definitely be wearing this without the tights. I just hope it lasts & doesn't disappear as quickly as it arrived. Nico however, is not enjoying it quite so much. He has mostly been moping around in the shade looking all hot & bothered. He's also decided to blow his coat again, which means all of my black summer dresses are now covered in white dog hair, lint rollers are my new best friend. Why didn't I choose a black dog?!