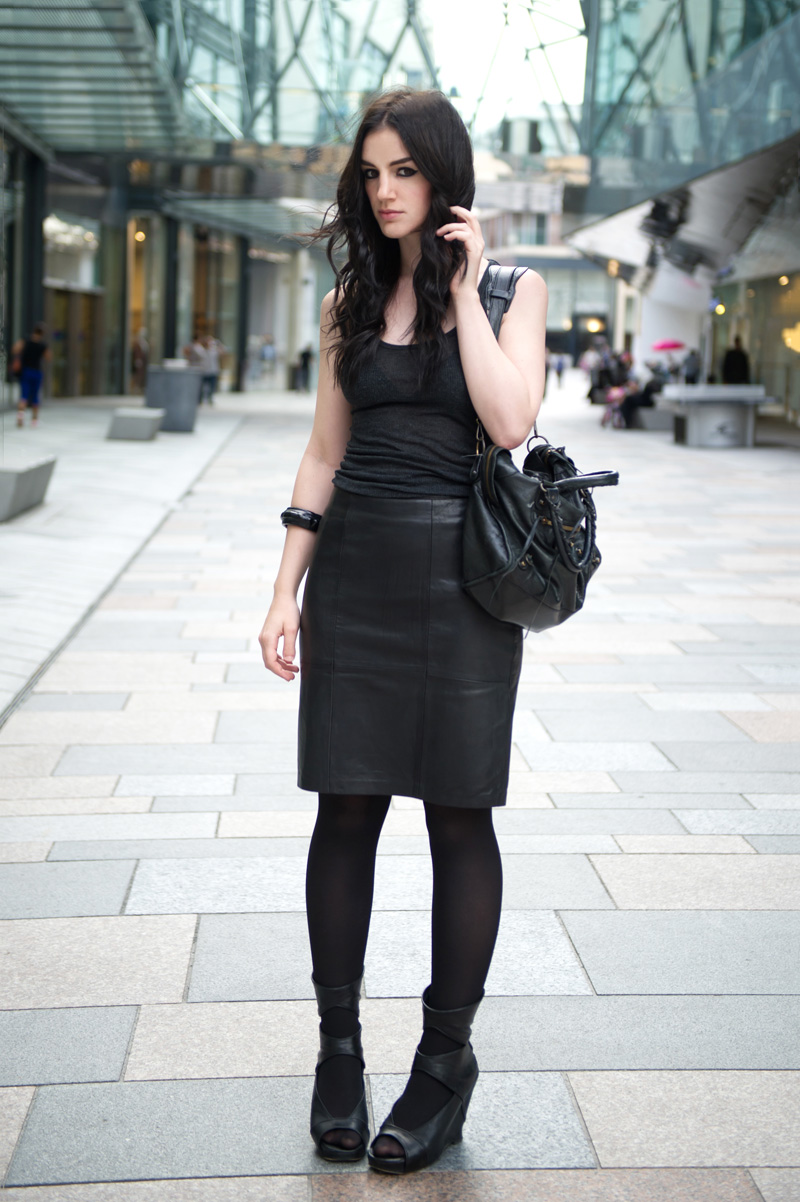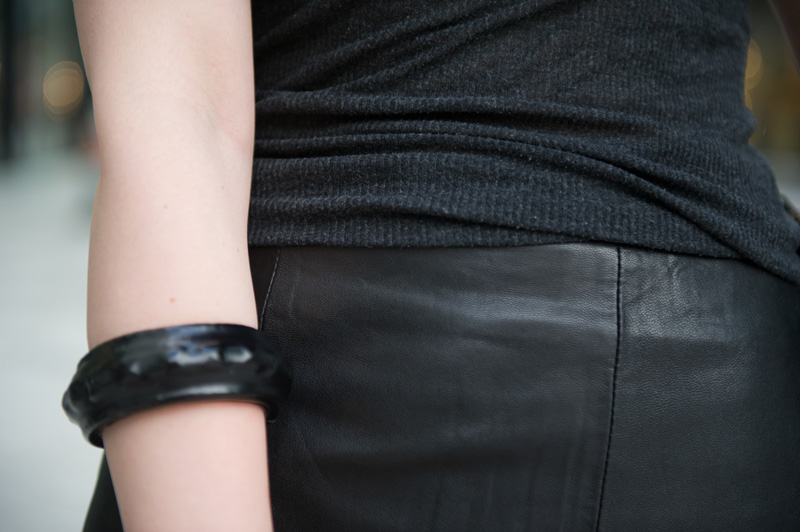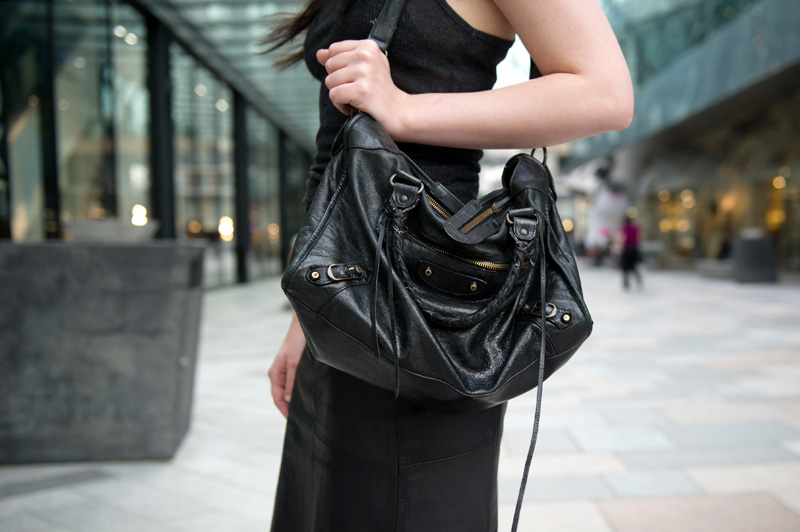 Topshop Charcoal Tank / Reiss Leather Skirt * / ASOS Leather Bangle / Rick Owens Cutout Wedges / Balenciaga City
Autumn is just around the corner and to be honest I'm quite glad. I'm excited to get my hands on some of the beautiful new season pieces I've been taunted with for the past few months in lookbooks, but also I'll be glad to be able to actually get dressed weather appropriately in the mornings. There's nothing worse than seeing a bright, summery day outside, putting on a dress & little else only to find yourself freezing without a jacket come the afternoon. Bloody British weather! As you've probably spotted I've taken to wearing tights with everything to try and outsmart it. Not that it worked on this day, I left the house cursing myself for wearing tights & a leather skirt because it was so hot, then found myself shivering at the bus stop, praying for the bus to hurry up just a few hours later! Bring on Autumn.
I just couldn't wait to wear this beautiful new skirt from Reiss though, it's the most buttery soft piece of leather I have ever laid my hands on & it fits like a dream. The cut & length make it pretty much perfect in my eyes too, making it feel smart & even quite casual, when dressed down like this, steering it away from the overly sexy, too tight or too short trap so many of them fall into. Everyone should own at least one perfect leather skirt, and now I finally have another to replace the hole in my wardrobe the last one left in it's wake. I know I'm going to wear this to death, just like the last one, so expect to be seeing a lot of it!