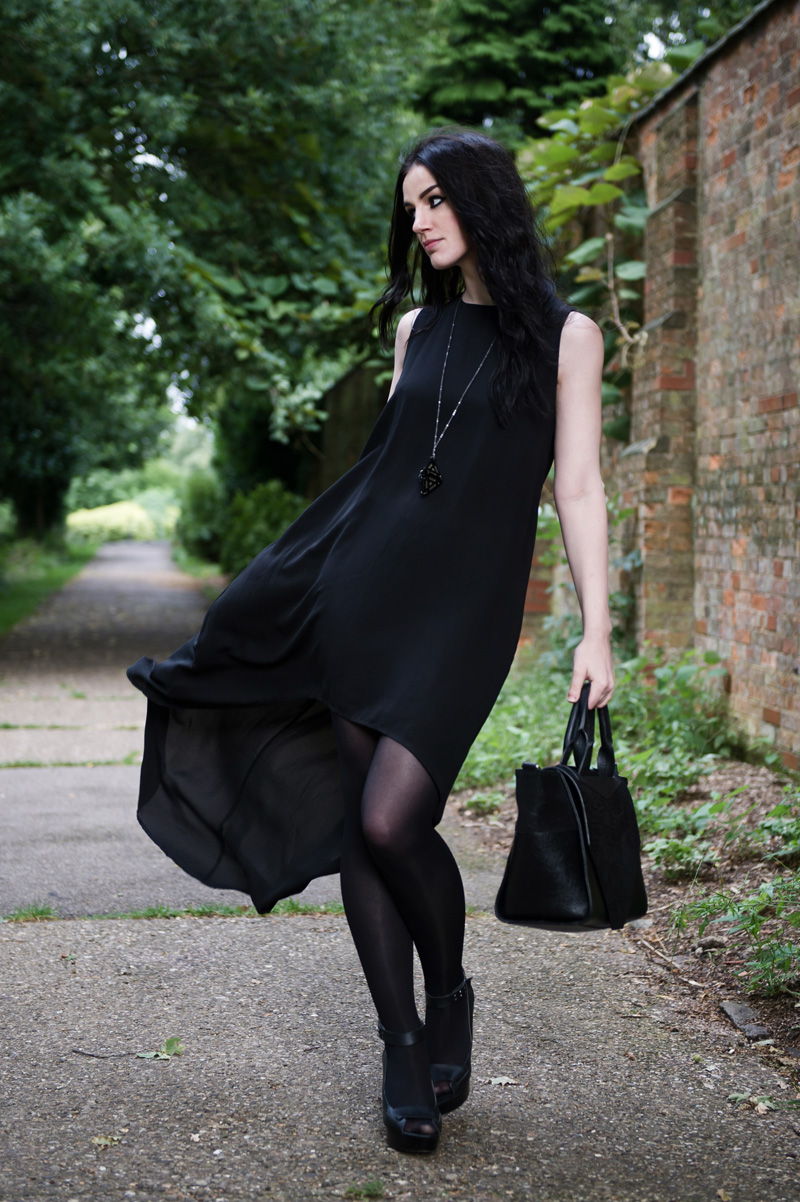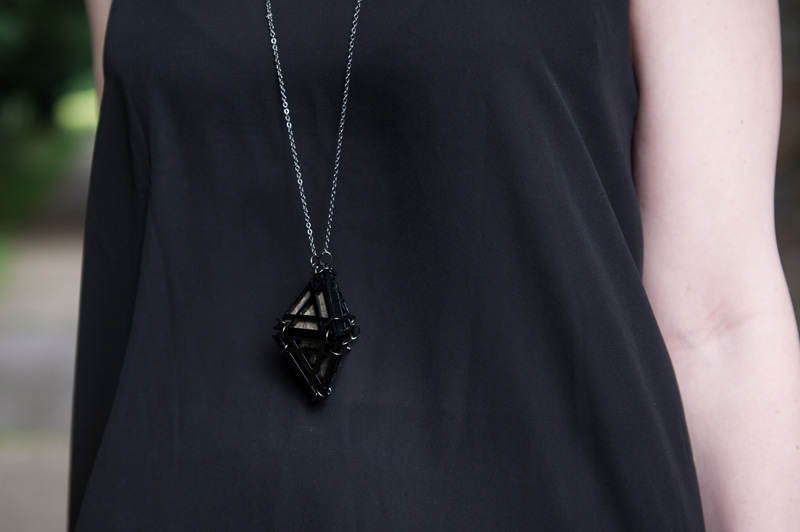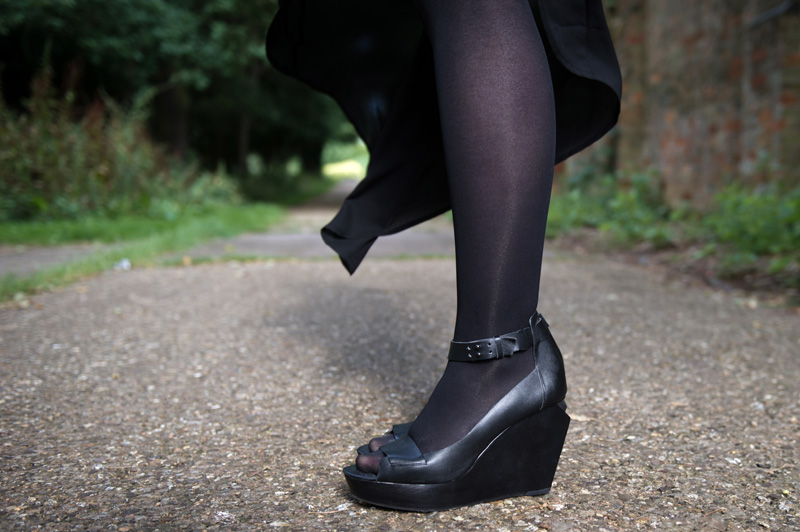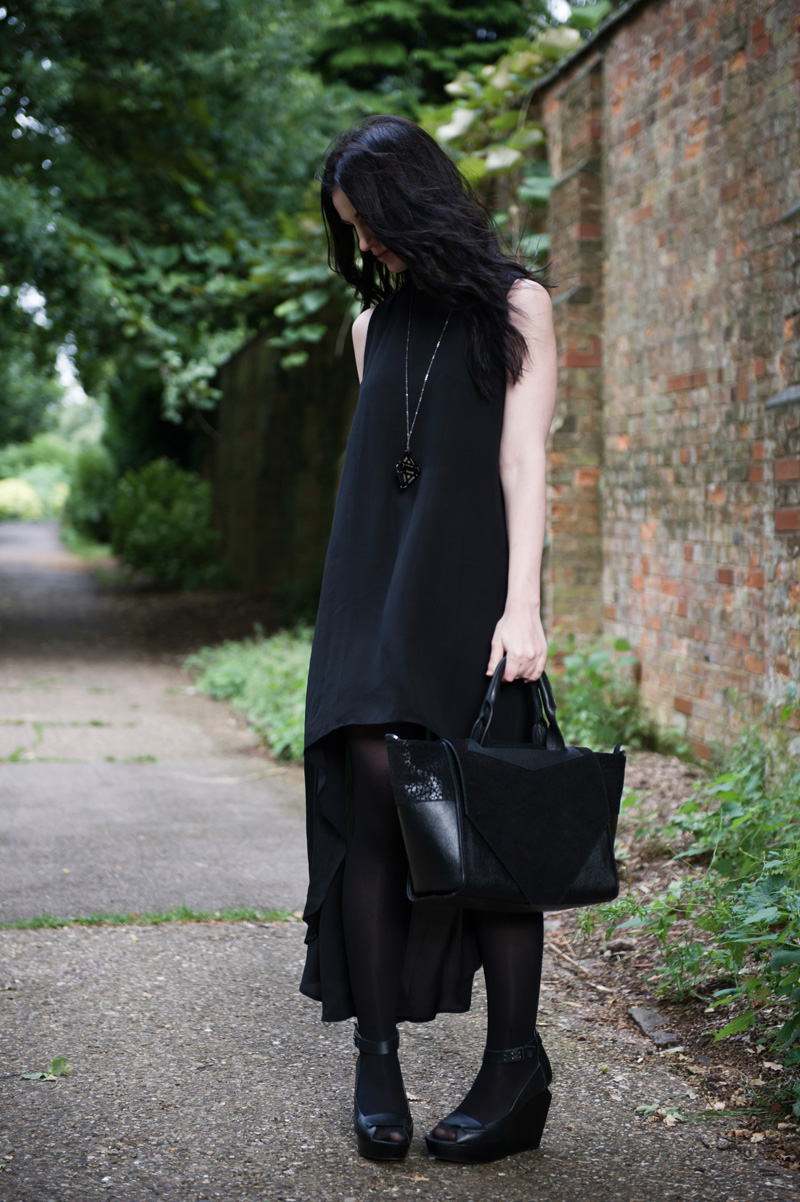 Glamorous Dipped Hem Dress c/o MeeMee * / Belles Bejewelled Diamond Pendant * / Bracher Emden Classic Tote Bag / Finsk Wedges
Shooting outfit posts on windy days is one of those things I absolutely hate. We always end up taking hundreds of photos, and just hoping that one turned out nicely. Luckily this time we got a really nice shot, but this was the only one & the others were a sorry mixture of squinty eyes, hair in the air & arms everywhere trying to keep my dress down! The things you don't see! Many outfits we've shot on days like this never even made it to the blog because the photos were so awful, but I'm so glad that this one turned out, as it's been one of my favourites to throw on recently.
Pieces like this dress from MeeMee are always the most worn items in my closet. Simple, comfortable, but with a little something extra, like the dipped hem here, that adds an extra dash of drama, it's a hardworking piece that can be just thrown on with no extra thought needed.
It's the perfect clean backdrop to show off my beautiful Belles Bejewelled pendent too. I had gone off jewellery for a while, preferring tiny, delicate pieces when ever I did wear any, but this necklace is quickly restoring my love for more statement pieces. I love that it's more of a quiet statement, it blends in with the rest of the outfit and doesn't overpower it, but it's unique & interesting, and stands out for that. I've already had so many people asking about it & I'm glad to find others also saying it reminded them of an artifact from Tomb Raider, or items from various sci-fi movies too. Nice to know I'm not the only nerd to see these things in it, I can't lie, it was definitely part of it's appeal to me!