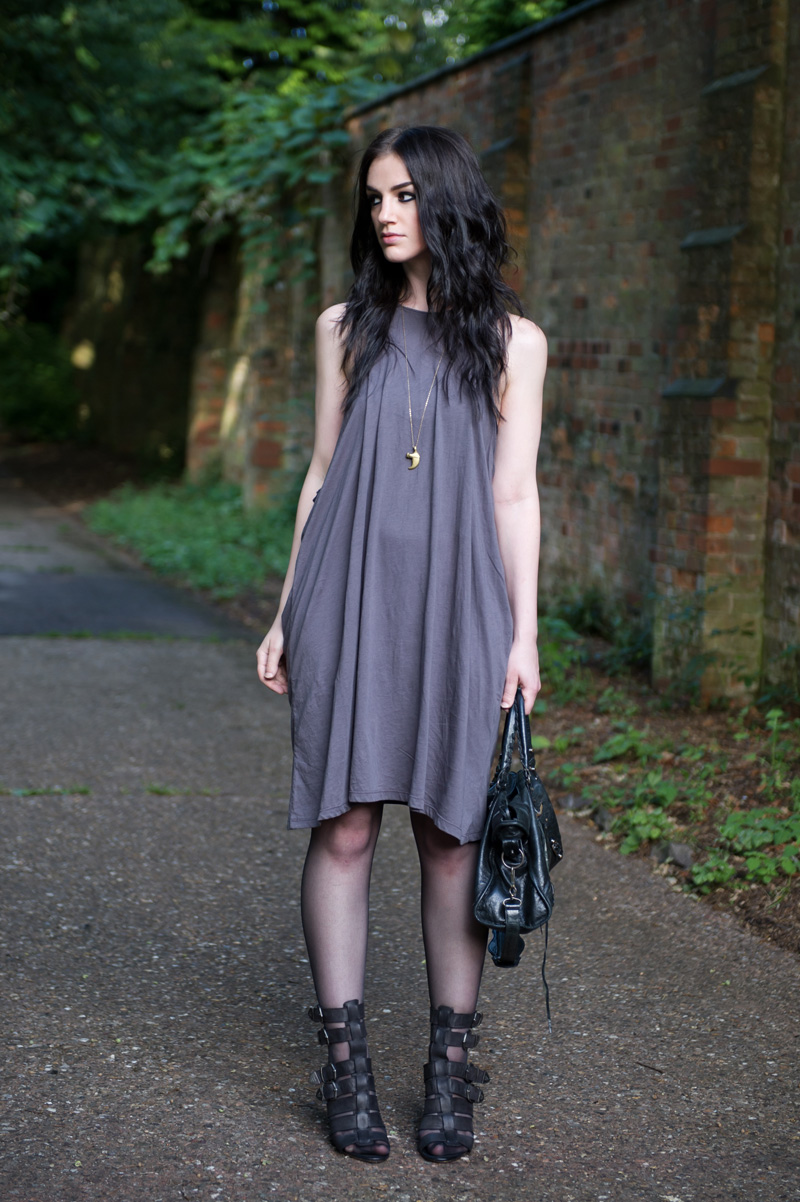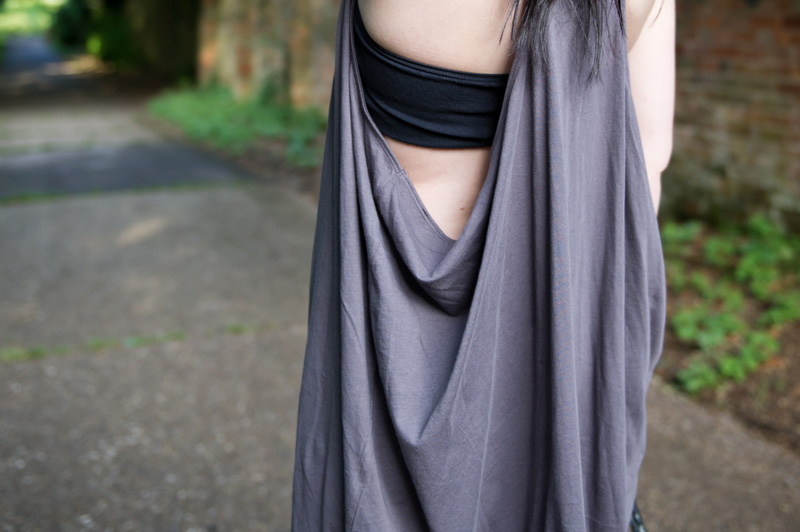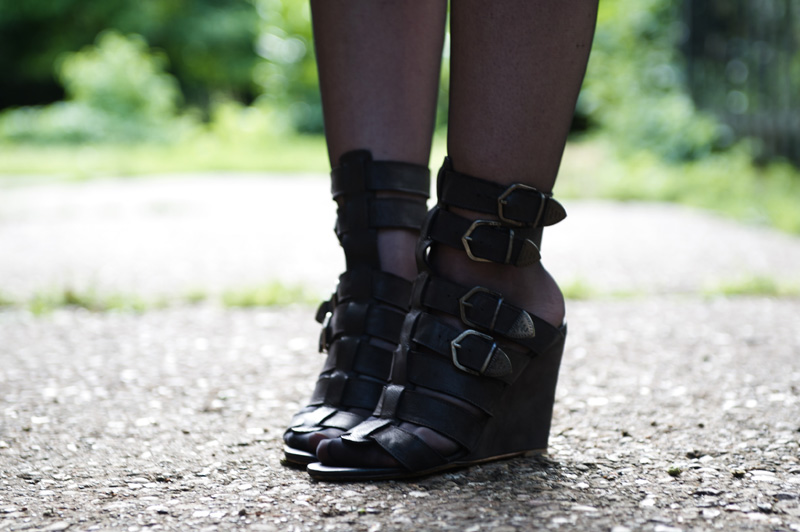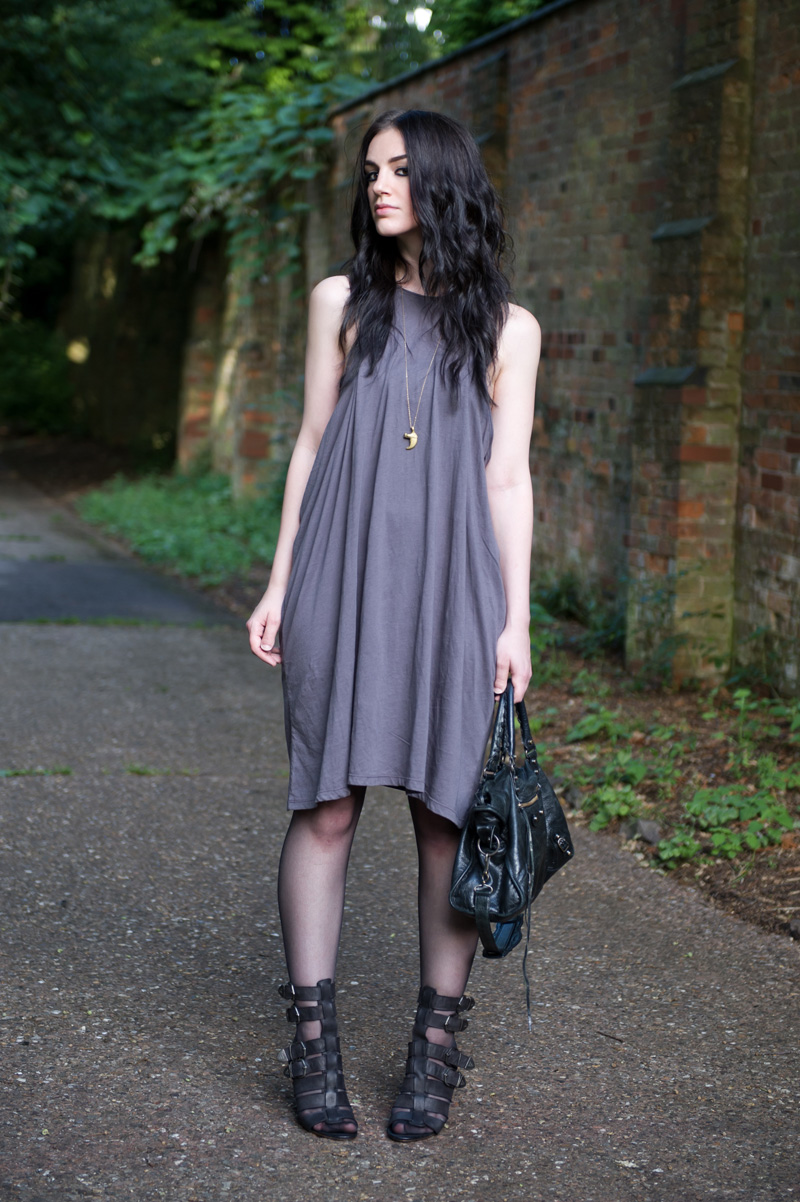 Cheap Monday Drape Dress c/o Surfdome * / Lux Coronette Lion Claw Pendant / Topshop Buckled Wedges (dyed & distressed) / Balenciaga City
The past few days have been hot, sticky & gross, so I've been turning to looser, less fussy things & dresses in particular in an effort to keep from melting. I think I may be subconsciously turning to lighter colours too, this Cheap Monday dress has barely left my back since it arrived, just in time for the heatwave. It's loose, low cut armholes and the beautiful draping to the back make it one of those great elevated basics, plus how beautiful is the taupe colour? I think I need more of this shade in my wardrobe immediately.
This is actually the first outing of these shoes on the blog since I dyed them way back last year from a chocolaty brown to this distressed black. When I first dyed them they came out a perfect, jet black & they seemed a little too pristine for this style of shoe, so out came my trusty wire brush. I gave them a good buff with that wearing away the top layers of black, revealing a hint of the brown underneath & giving them this much more aged black colour, whilst transforming the fluffy suede into more of a flat nubuck texture too. I've worn them so much more since dying them, to be honest I'm not sure who I was kidding thinking I would get much wear from chocolate brown shoes!