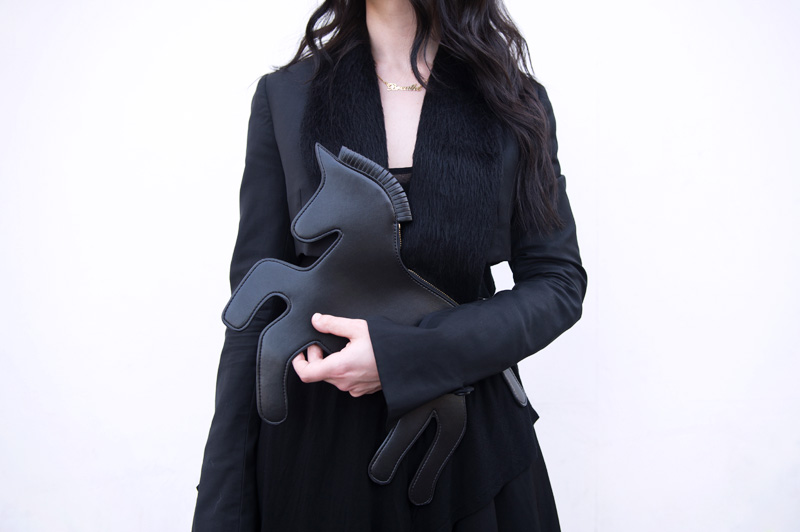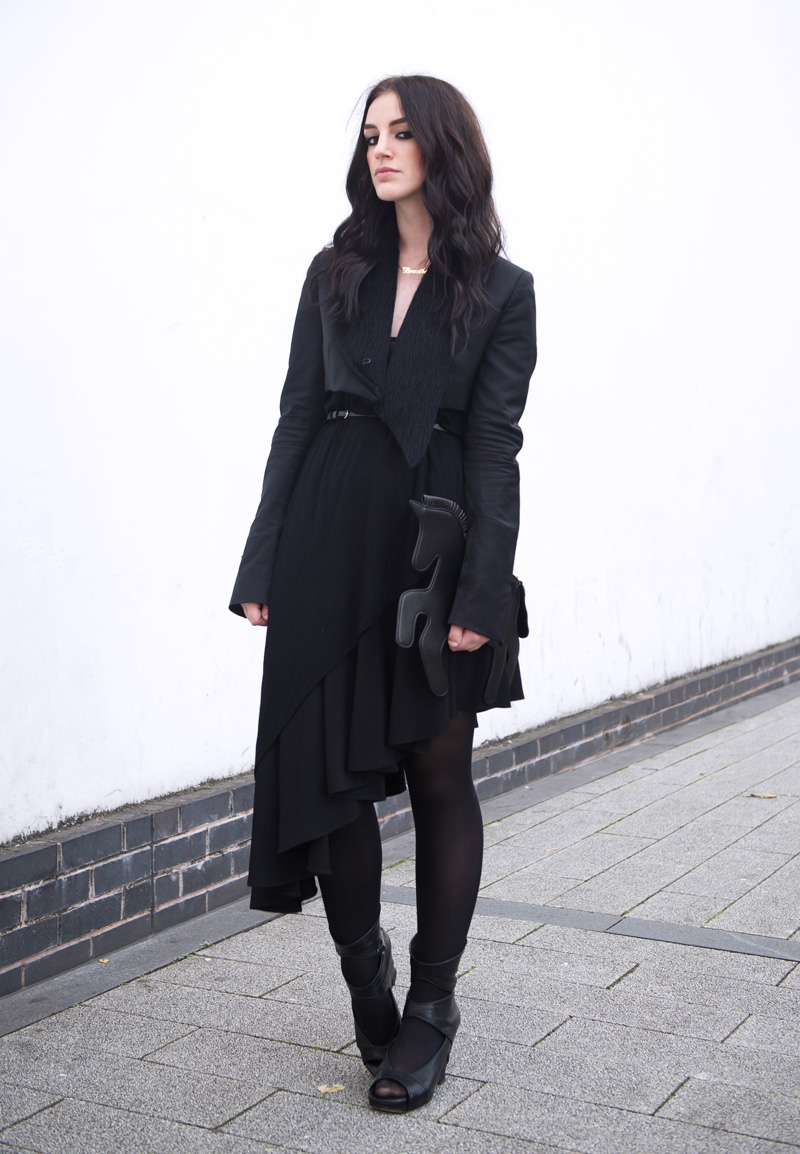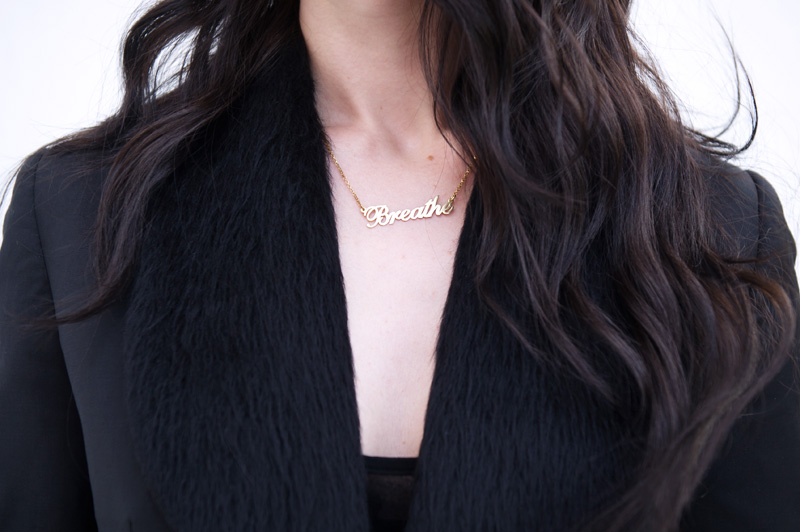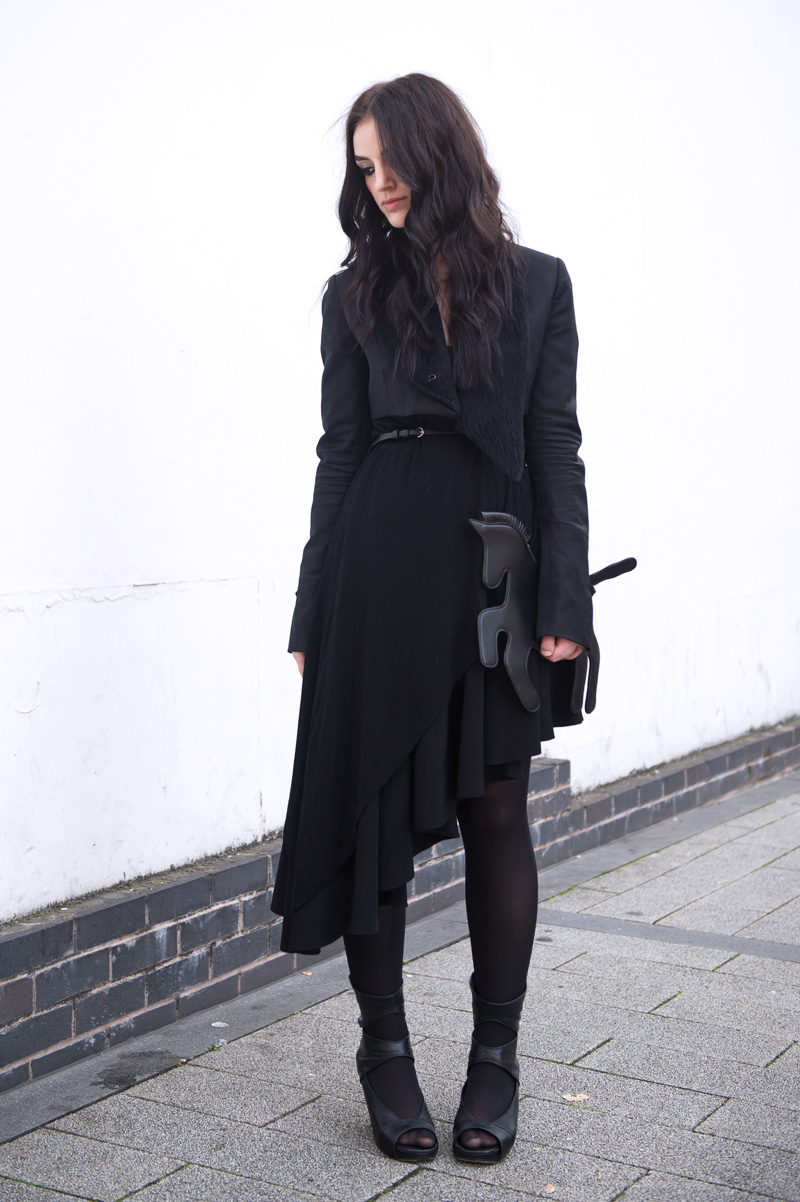 Todd Lynn for Topshop Cropped Tux / Topshop Asymmetric Top / Choies Unicorn Clutch * / A Wear Asymmetric Skirt /
ONecklace 'Breathe' Necklace * / Rick Owens Cut Out Wedges
Once in a while I stumble across something that despite my better judgement I find myself needing. This unicorn clutch is one of those things. It's childish & verging on tacky, it barely fits my phone inside, is super impractical & it's not even real leather – but I love her, in all her cheap pleather glory, my little gothicorn.
I'm always finding myself drawn to things that evoke a sense of nostalgia and I was obsessed with My Little Ponies when I was young, so it's no surprise this turned me into a squealy 5 year old again (complete with making it gallop across the floor & neigh at my friends…) when it arrived! Being all black it blends in with my outfits nicely, without looking out of place & I love how it adds a cute, playful edge to what would otherwise be quite a moody outfit. I really do wish it had of been made from a nice textured leather instead though.
Another thing leaving me feeling nostalgic is this 'name' necklace. I could never find my name on any when I was younger, and maybe I'm still a bit annoyed about that, as I'm not the biggest fan of them now. I do love to adorn my body with writing though, all 3 of my next planned tattoos are written quotes, so when ONecklace asked if I'd like to try one of their necklaces I knew exactly what I wanted. I think 'breathe' is such a beautiful word and as someone who suffers with a little anxiety I find it's a great word to keep constantly in mind. I love how delicate the script on this one is, and how it falls at that perfect length too. It's quite subtle, and I can see it getting a lot of everyday use.