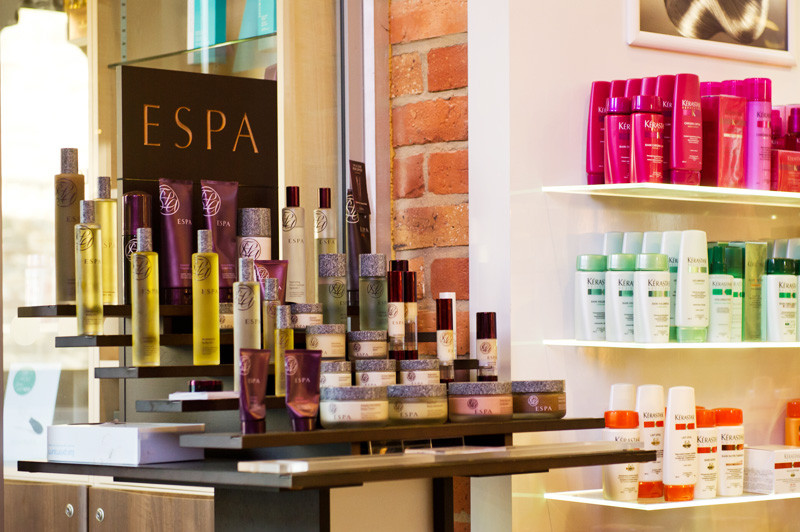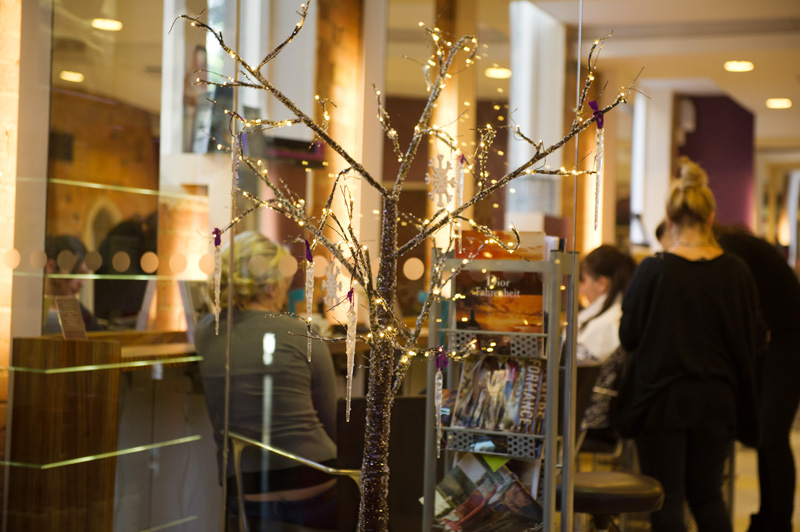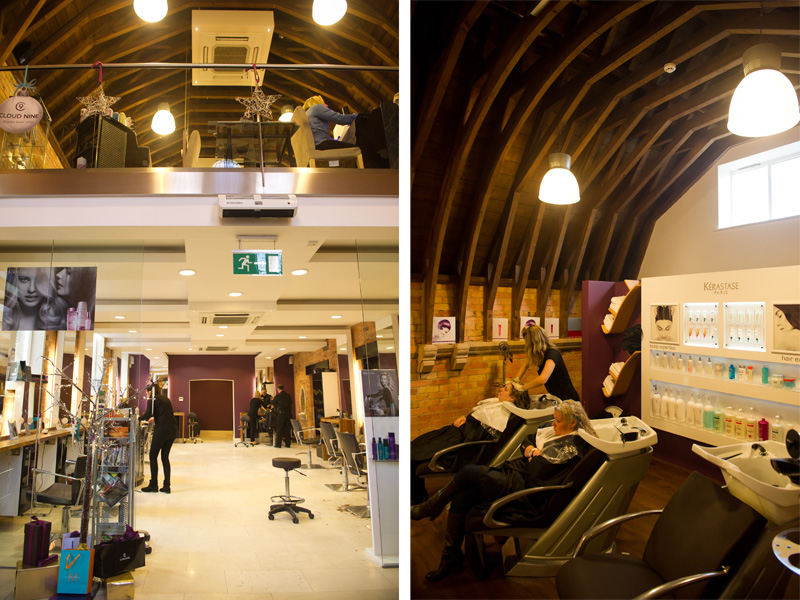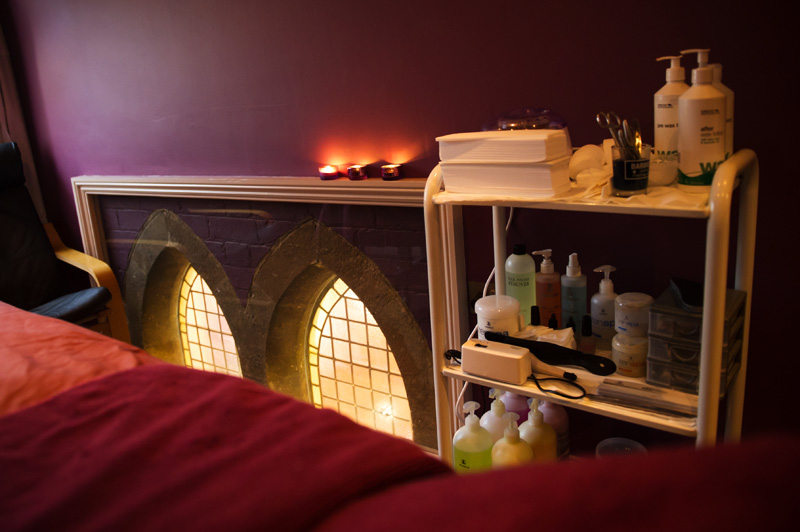 The morning before – Straight after (a little pink!) – 2 days later
Last Saturday Creme Hair & Beauty invited me down to test out their new ESPA Enzyme Facial, as many of you know my skin has been really getting me down lately & I've been trying out all kinds of things in an attempt to get it to behave, so I was thrilled to be asked to try this out. The products I mentioned a few months ago in this post have helped a huge amount in getting the acne under control & getting it looking somewhat normal again, so it doesn't look too bad at all now, but I still had scarring, clogged pores, blackheads, and dull splotchy skin & I was hoping this would help.
The salon is based in the market town of Oakham, in a converted church, and it is absolutely beautiful inside & out, they've kept so many of the original features so it feels quite dramatic, especially the huge vaulted ceiling with the heavy wooden beams. I was taken to a private room upstairs, with dim lights, soft music & a table with the fluffiest duvet to get under, it was the perfect environment & I caught myself almost falling asleep a couple of times because I was so relaxed!
My face was first thoroughly cleansed & prepped using a Clarinsonic brush, then examined under a special light to show up exactly what my skins issues were. I was told my skin was actually in pretty decent shape other than a little dehydration around my eyes, and the obvious spots & scars. I was also super pleased to be told I don't have even a little sun damage or any of the first signs of aging yet either, and that's all down to my SPF50 obsession. After this the peel was applied all over my face & neck, containing pumpkin enzymes & botanical extracts it gives a through & deep exfoliation, gently removing all traces of dead skin cells. It felt warm & tingly, but not in an uncomfortable way at all – I kind of liked it, you know it's working! After around 10 minutes the peel was wiped off & I was asked to choose a facial oil from a choice of two by smell, apparently your body is very good at knowing which it needs & I was instantly drawn towards the one containing black pepper. My face was then massaged with cooling rose quartz crystals to calm the skin, stimulating the lymphatic system at the same time to drain away puffiness & toxins from the face. After this, a menthol & 'devils apron' seaweed mask was applied to further soothe & moisturise my skin, and I was given a head massage whilst I waited for it to set. The whole thing lasted for around 90 minutes, and I left feeling so pampered, calm & relaxed.
Apologies for my spotty, makeup-less face up there, but I thought it was best to show you the results instead of just talking about them. I just want to mention again, that I'm wearing no makeup (only moisturiser) in the photos & I tried to take them in the same place, at the same time of day so the light didn't affect the images, they are also completely un-edited. The left photo is my skin before my visit & on the right, 2 days after. In the middle you can see it straight after the peel, looking a little pink & shiny, and with some spots looking a bit worse than before, this soon subsided though. The difference isn't huge, but I think it's pretty clear to see that it's made my skin smoother, brighter, plumper & has helped with the pinkish scarring a little too. Overall I am extremely pleased with the results, it was a lovely experience & I couldn't recommend Creme more if you're based in or close to Leicester. I shall definitely be booking myself in for another next time my skin needs a little pick-me-up!